Programmatic mail guide
Discover the new conversion channel. Use Direct Mail Retargeting to convert website visitors into sales.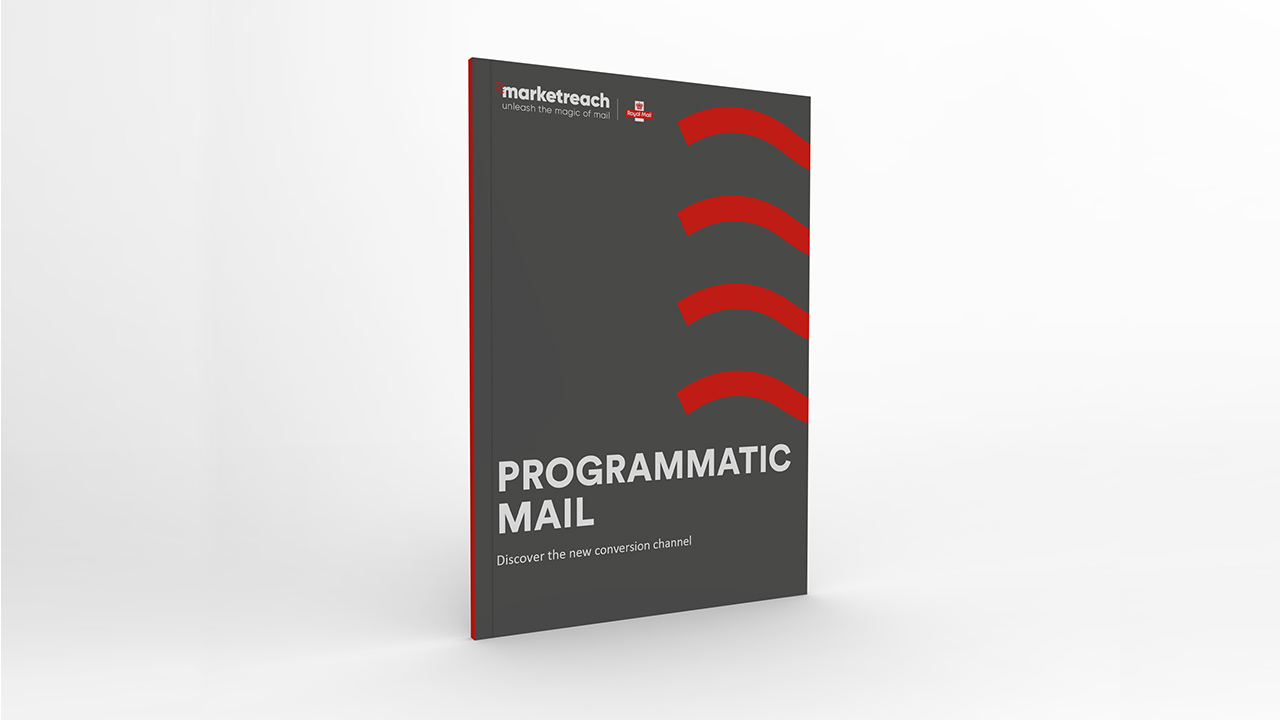 Direct mail retargeting
You've heard about programmatic advertising, but what about the power of the new conversion channel Programmatic Mail?
It's the smart way to deliver highly targeted direct mail to existing customers in real-time to boost your website sales. Programmatic Mail is the perfect combination of both tangible direct mail and digital. It allows you to retarget non-converting website visitors usually within just 24 hours.
Using first party permissioned data, relevant mailings are sent out by post based on online consumer behaviour. That's what makes Programmatic Mail ideal for nudging customers through the sales funnel to buy your product or service.
Research shows that using Programmatic Mail can reduce abandoned basket rates by 14%*.
What you'll learn
What exactly Programmatic Mail is, and what it isn't
The main advantages of using Programmatic Mail as a retargeting channel
Why mail still works, even in a digital age
How Programmatic Mail works, what happens and when
How different types of businesses can use Programmatic Mail to boost conversion rates
How to get started with Programmatic Mail
*Paperplanes and JD Williams case study
Download your free guide today
Learn more about Programmatical Mail and the different ways it can help drive sales conversions for your business.