Calling all charity fundraisers - why I wrote this and why you should read it
Mail is recognised, respected and valued as the direct line from a charity's purpose to a donor's heart and wallet.
Customer Acquisition, Strategy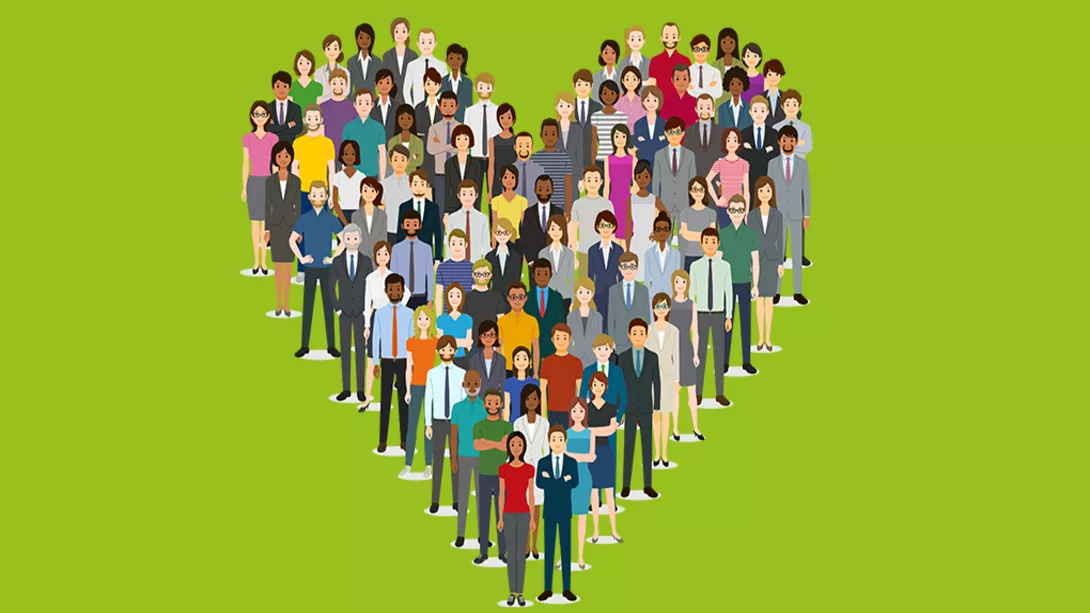 This has been surprisingly hard to write.
It should have been easy. My job at Royal Mail MarketReach is to convince organisations of the power of mail in today's omni-channel media world.
But charities don't need convincing. They are already using mail.
Mail is recognised, respected and valued as the direct line from a charity's purpose to a donor's heart and wallet. A Chartered Institute of Fundraising survey found that more than four out of five fundraisers currently use mail for fundraising or supporter engagement. (1)
So, if my audience already buys what I am selling, why was this so hard? And why have I just given several months of my life to creating our new guide in partnership with the Chartered institute of Fundraising "The Power of Mail in Charity Fundraising', detailing how charities should use mail.
What I realised as I wrote, is that I didn't need to promote mail, but I did need to upset the status quo. Charities know mail works. They've been testing and optimising for years – ask levels, size, language, inserts. I don't want to dismiss the power of this testing and learning, it proves how well charities use mail. But I worry that by continuous optimisation, charities may have been lulled into complacency and a belief that they know all they need to about mail. And as a result of their expertise, Charity mail risks getting stuck in a rut, a tried and tested solution that's updated from campaign to campaign.
While charities have been focusing on doing what they do, and they do it extremely well, they may have been missing opportunities to take advantage of a range of exciting new insights and opportunities that could deliver a step change in mail's impact and response.
And that is what the guide celebrates – not good old mail – but great and exciting modern mail.
Here are just a few of the opportunities charities should be exploring;
Mail loves digital
Mail drives people online – 62% of people went online after receiving charity mail to find out more, donate or purchase. (2)
But smart devices can now make this journey more exciting, direct and effective. Interactive QR codes and NFC tags, that are activated by your phone's camera or a simple tap of your device on the mailing, make engagement and giving simpler and faster, and also allow charities to collect donation data and track user interaction in real-time. Personalised URLs can enhance targeting further, delivering a unique connected experience to each donor.
And tech innovation has only just begun. Longer term ideas such as embedded chips and conductive inks, technology already in existence, could turn charity mail into a charity multi-media experience.
Mail has a connection with all media – delivering powerful integrated customer experiences
Charity mail stays in the home for a week on average. It has staying power, 46% of charity mail is still live 28 days after it's received. And it makes an impact. 92% of charity mail is processed in some way other than being discarded, so even if it's not fully read, it's getting your charity recognised and considered. And people engage with it on average 4 times. (2)
Charities should be designing mail to benefit from this long and powerful presence in the home. Of course it has a powerful and engaging story, but visually, does it stand out, so it's easy to find each time? Does it look and feel important, encouraging donors to keep it even longer and show others (8.5% of charity mail is shared with someone else), or encouraging donors to pull it out and respond to when they are reminded of the charity by a TV ad or social media post? (2)
Neuroscience proves mail, TV, email and social media work effectively together to deliver integrated messaging. So planning mail as a stand-alone misses the multiplier effect created by integrating with other media. One medium is good, two or three planned together are even better if you want donors to remember your charity.
Mail can be fast
Programmatic Mail can be printed and dispatched within 24-48 hours, delivering speed for an emergency appeal or immediacy in a triggered programme that responds immediately to high value donations or those taking part in events, with a highly personal and memorable message.
Charities are facing pressure from unimagined challenges these days. We've all been rocked out of complacency by how quickly our worlds can change.
But as Benjamin Franklin said, "Out of adversity comes opportunity". There are so many ways that charities can move their mail programme forward, to try something new that will elevate mail from solid to spectacular. And there has never been a better time.
Our 'Using Mail for Fundraising' guide explores how charities can find new ways to connect with their audiences to increase donations, sign-up new donors and nurture supporter relationships using mail.
Sources:​
1. Institute of Fundraising, Fundraising Mail Survey December 2019
2. JICMAIL (Q2 2017-Q1 2019) & MarketReach (2017-2019)