How to create an effective Door Drop campaign
A practical step-by-step guide to help you produce a successful door drop marketing campaign.
Door drops such as leaflets, flyers or brochures are a cost-effective way to get your marketing message into customers' hands.
They give you one-to-one moments with hundreds, thousands or even millions of potential customers without using personal data. No wonder 80% of the UK's top advertisers use door drops.*
We've developed a handy guide on how you can use door drops to help grow your business. Discover how to reach new customers, using leaflet distribution locally or nationally to almost 30 million households. Learn how door drops can drive an excellent 73% customer engagement rate** and build brand awareness. Read case studies on how different brands have had success through using door drops. And find out everything you need to know to develop an effective door drop campaign from start to finish. 
In a world that's becoming increasingly more digital, find out how a physical channel like door drops can be a highly effective addition to your marketing mix.
*DMA Door drop guide 2018, **JICMAIL, Q2 2017 – Q1 2019.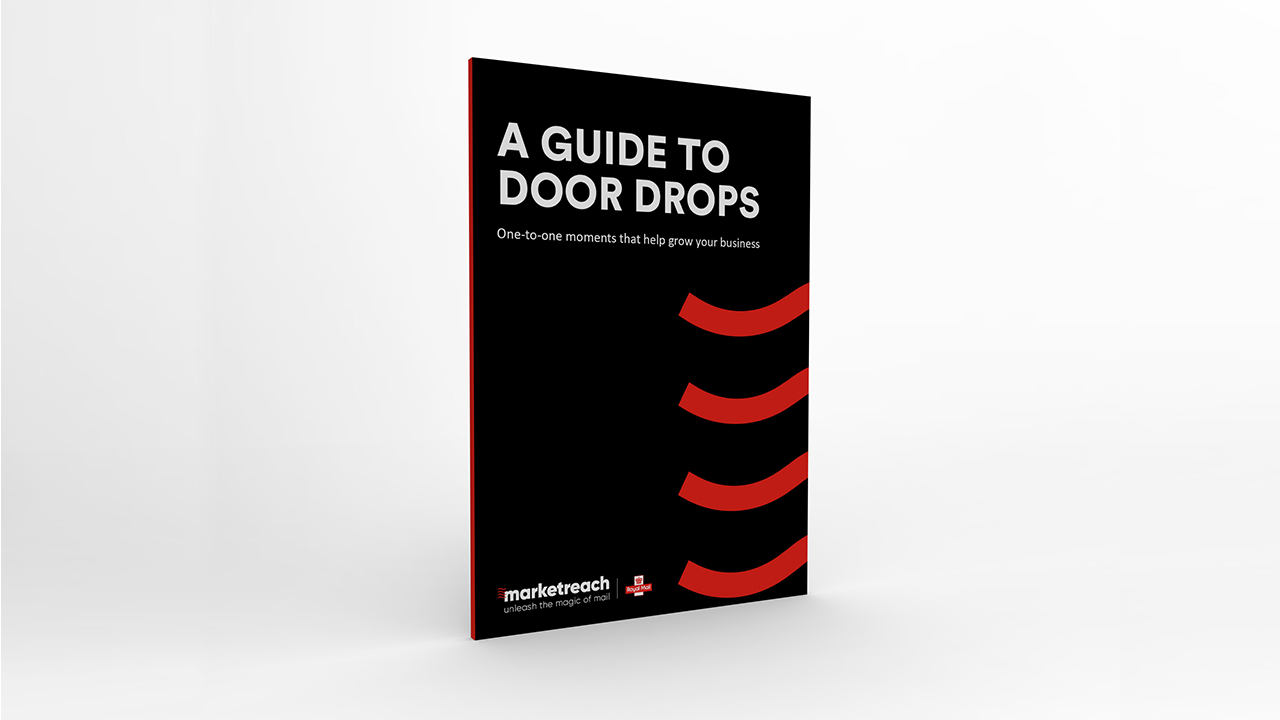 What you'll learn
The unique benefits of door drops - from driving high customer engagement to boosting sales and generating brand awareness
Why door drops are an excellent marketing tool to reach new customers to help grow your business
How to benefit from our free audience targeting service
How door drops are relevant to all audiences including those who are digitally active
Benefits of using door drops with other marketing channels within your marketing mix
Read case studies to see how other businesses have successfully grown with door drops
What to use door drops for and how to develop an effective door drop marketing campaign.