Unleash the magic of mail
Direct mail combines creativity and commercial focus to powerful effect. It engages consumers, builds relationships and boosts the bottom line for businesses. Marketreach shows brands and agencies how mail can work its magic.
Want to know how to supercharge your CX strategy using Customer Mail?
Download our research report written in collaboration with CX experts Accenture.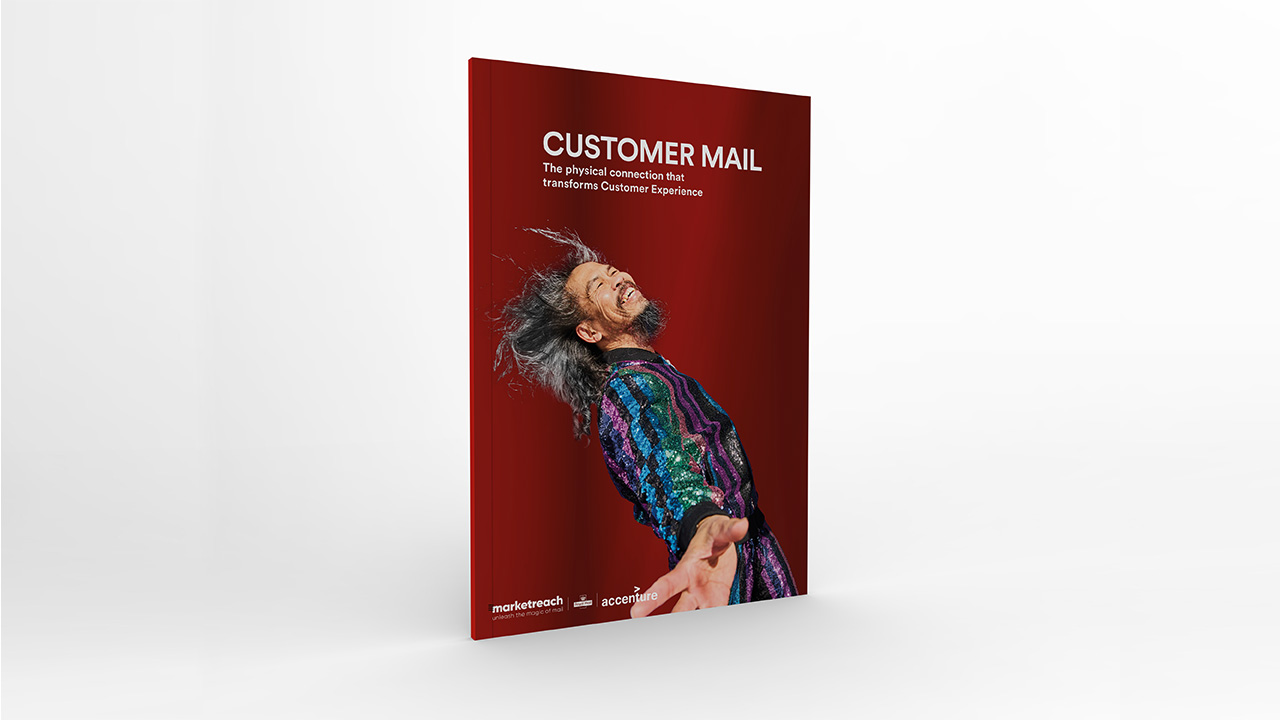 Ever wondered what mail could do for your brand?
Our new campaign showcases its mind-blowing potential for engagement and creativity. Cue the jet skiing panda…
Discover the magic of mail
If you really want to understand what mail can do for your brand, you're in the right place. Here at Marketreach we've got all the reports, tools and specialist advice you need to deliver your goals.
Whether you're looking to be creatively inspired or want to understand how to use mail effectively, we're here to help. And all our services and research are free.