Why brands can't neglect any part of the customer journey
Instead of treating them transactionally, brands can use key pieces of Customer Mail as rewarding and inspiring communications, which are integral to an omnichannel customer experience.
Customer Experience, Strategy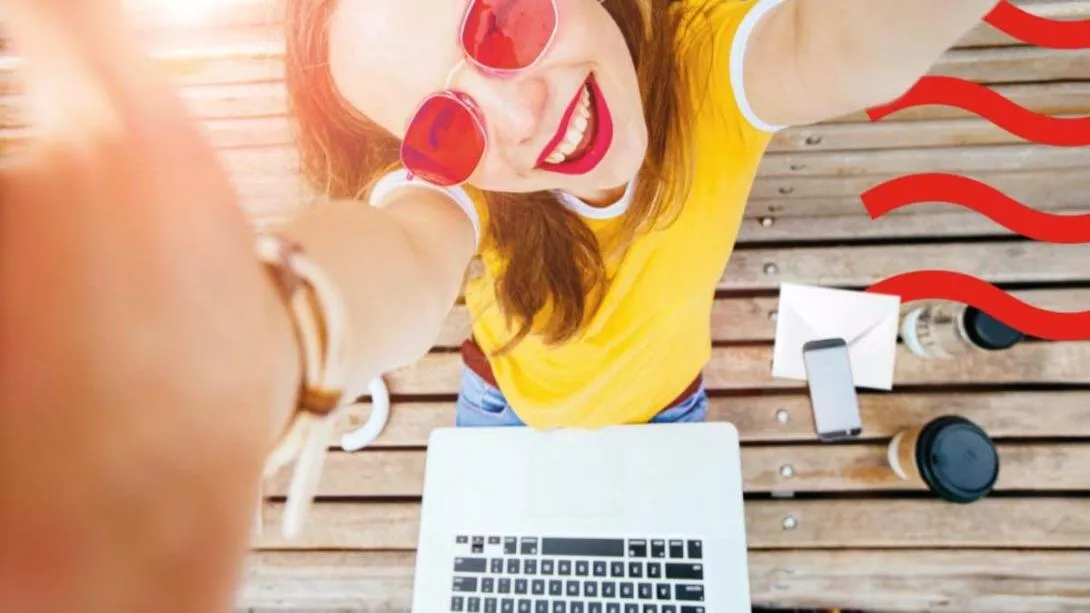 In every relationship between a customer and brand, there are communications whose primary purpose could be considered – for want of a better word – boring. Whether they be account statements, terms and conditions or voucher deliveries, it can be tempting for marketers to treat them in a transactional way, putting minimal effort into crafting them and offering little value beyond the required information.
But doing so not only risks customers ignoring important updates, it also misses opportunities to re-engage with them, spark interest in new offerings or identify service issues – all of which could all make a key difference to customer retention and lifetime value.
Amanda Griffiths, Head of Customer Communication Planning and Insight at Marketreach, believes savvy brands will never pass up the opportunity to impress customers by showing they are valued. Businesses who want to offer the best customer experience "need to think about the different customer touchpoints" and how key communications "can make a positive contribution", she suggests.
"It might be a beautifully designed welcome pack; or a letter sent to a customer looking like they may lapse, to remind them of what a great service they've been receiving and what their options are for renewing or upgrading. It could be a wonderful-looking personalised invitation, or tickets to an event, or perhaps a reminder of an annual check-up or an appointment that is done in a way that shows you truly value that person's continued loyalty."
How brands can excel their customer experience (CX)
This is the approach TSB took, to make the driest of subjects more engaging. It is obliged to tell customers about changes to terms and conditions, but these letters are not considered even by the bank itself to be particularly interesting. So it designed a booklet that broke down how changes to its terms would make things better for customers, what changes they could expect and other things they should know. It took a neighbourly voice, which invited the customer to make a cup of tea before reading through the updates.
TSB Customer Mail case study

TSB took an informal tone in communicating its new T&Cs
The result was that it reimagined an obligatory communication as an engaging pamphlet, which 82% of customers praised for helping them to understand the bank's new terms and conditions.
Getting customer experience right like this is not only important in boosting loyalty, it also has a direct impact on the bottom line. According to Forrester's Customer Experience Index, customers are more than four times more willing to pay a price premium if they receive an excellent experience, compared to a poor one.
While paperless billing is becoming more common, many people still prefer to receive important documents as physical 'Customer Mail'.4 And these mailings are well positioned to improve their overall experience because they are something tangible in a person's hand, far more likely to be noticed and interacted with than a message delivered through a digital channel. When created with care, these communications can show the recipient their custom is valued and their needs are understood.
Marketreach research, conducted by Trinity McQueen and written in partnership with Accenture, shows that Customer Mail is engaged with more than email: 
85% of people open it
65% store it for future reference
49% put it somewhere to action later, and 40% show it to others in their household.
For advice on how Customer Mail can make a difference to the overall customer experience, Griffiths suggests the best starting point is to reflect your branding. "A quality brand would want to use good quality, sustainably sourced paper. Copy should, of course, be engaging and well designed and also should be completely in a brand's tone of voice."
She adds that the communication should feel like it comes from the brand customers know from its advertising, rather than looking like a long, complicated letter from a
lawyer.
"You need clarity up front, with a headline that lets the person know exactly why you're writing to them. You need to offer helpful information to make it clear what your purpose is in getting in contact, so the customer knows what their next steps should be."
Driving customer engagement through personalisation
Physical mail, importantly, can also be an important step in a multichannel customer journey, Griffiths adds.
"We're seeing a lot of brands using customer mail here to help customers self-serve online, through personalised URLs or QR codes. Using mail to send customers directly to the right digital touchpoint can be very helpful in empowering customers to take the next step to discover more about a brand and perhaps renew, upgrade or make an appointment." Amanda Griffiths, Marketreach.
EE stands out as a good example of using QR codes. Like all mobile phone operators, it knows the initial excitement of receiving a handset can soon wane. It wanted to keep that buzz going by showing the power of its handsets to deliver innovative experiences. So, it not only improved the quality of its packaging to reflect its brand values, it also crafted a welcome pack which included a QR code under the banner 'Extraordinary Starts Now'. When scanned, the code launched an AR experience through which actor Kevin Bacon, who features in the brand's ads, welcomed the customer to EE.
EE Customer Mail case study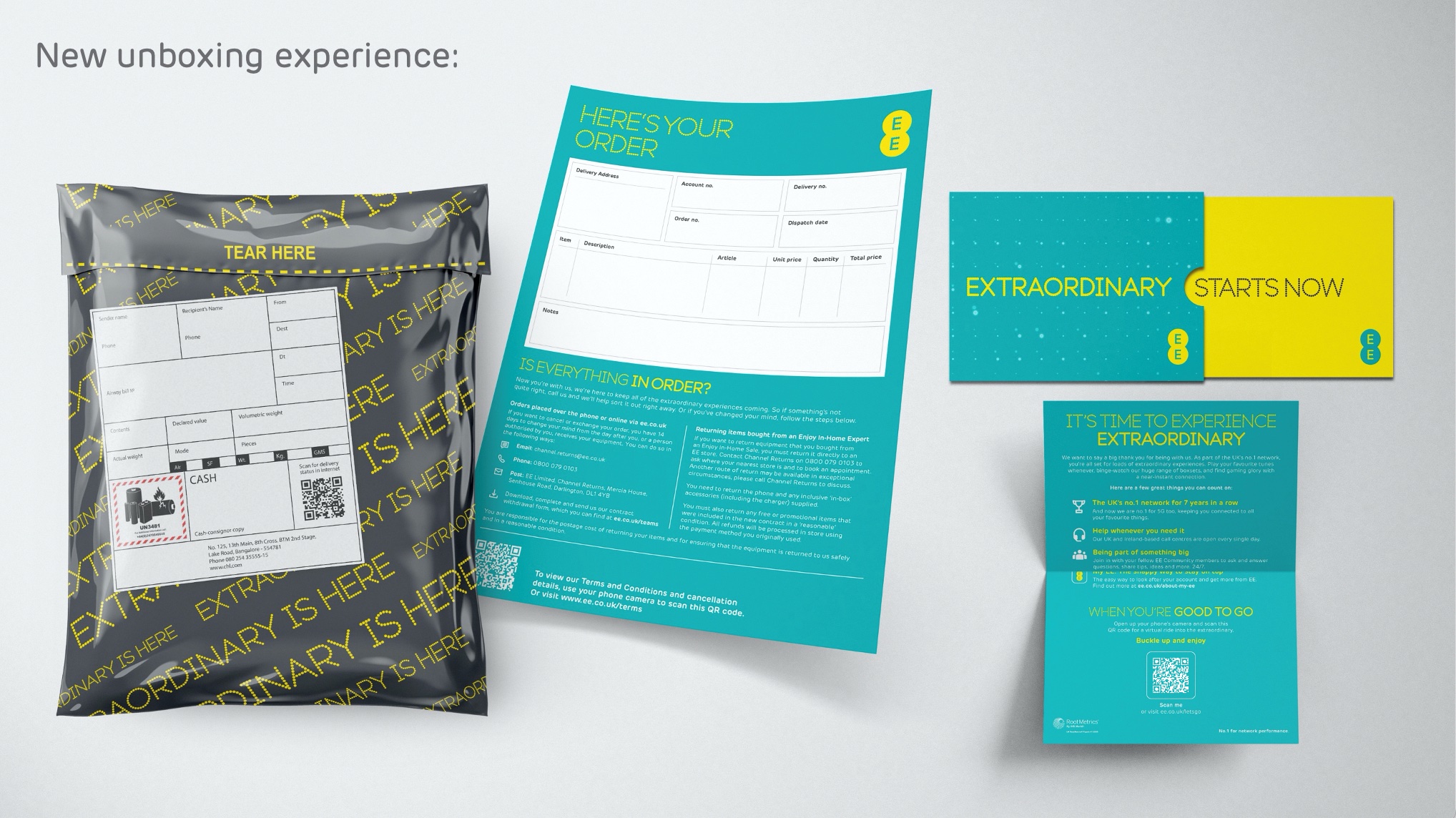 EE's 'unboxing experience' was designed to inspire excitement
Specsavers is another brand that sticks in Griffiths' mind as using Customer Mail to convey how much it cares. It sends out personalised letters to parents with reminders that their child needs to book an eye examination, with an explanation of why it is so important. Crucially, the URL and telephone number are prominent in the mailing, along with the child's name, providing impetus to act on the reminder.
While this is driving up appointment booking for Specsavers, personalised Customer Mail has also seen voucher redemption leap more than 50% at Waitrose. Rather than send all customers the same promotions, it used programmatic technology to match customers with the most appropriate offers based on their shopping behaviour. The result is a mailing in which the photography, copy and offers are all personalised. This not only impacted redemption, it also contributed to the supermarket's NPS score soaring by 55 points.
Waitrose Customer Mail case study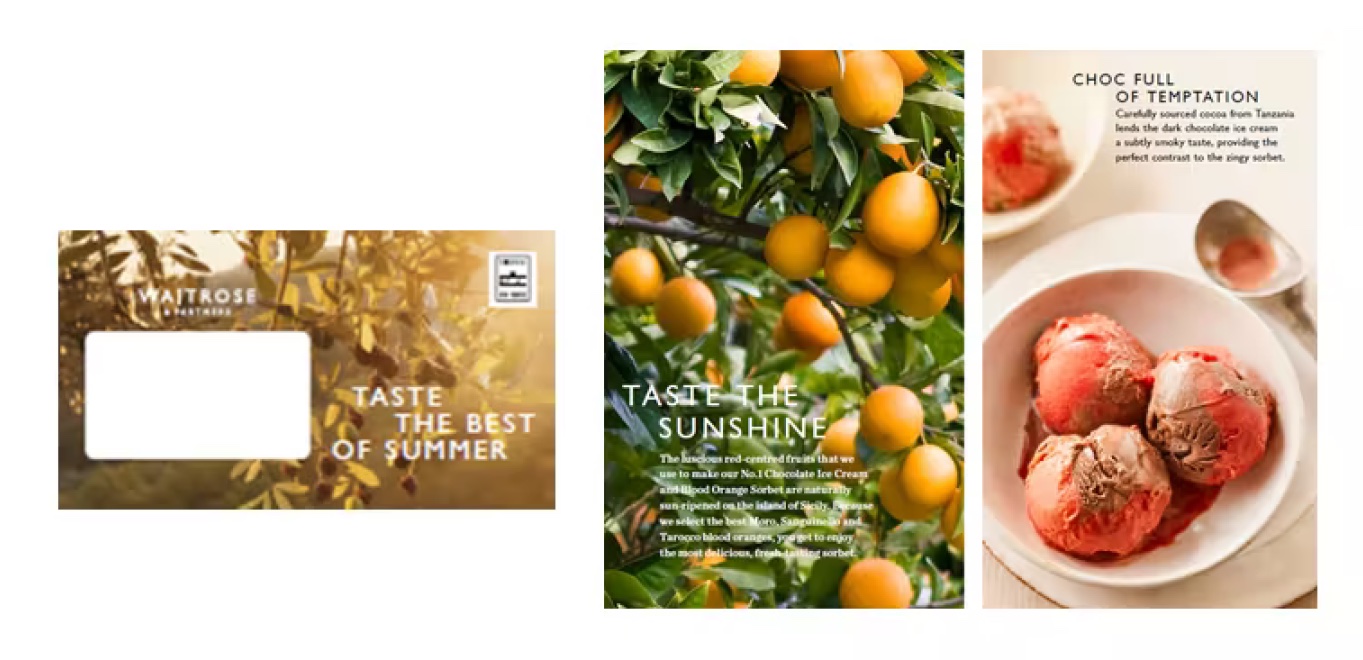 Waitrose's personalised voucher mailing gave customer satisfaction a huge boost
Consumers' high level of trust and engagement in Customer Mail (71% trust it) makes it a key channel for building brand equity and providing excellent customer service. While it can be overlooked by some marketers in the rush to move budget into digital, Griffiths argues customer mail is an integral part of an omnichannel customer experience that can show customers they are truly valued. It can also make a big impact commercially, since 43% of Customer Mail drives a commercial actions such as going online, planning a purchase or buying something.
By providing a highly personalised way to offer product inspiration as well as practical information, mail enables customers to take the next step in their customer journey with a brand a little more easily.
This article originally appeared on marketingweek.co.uk, see the original. 
For more information about the value of customer mail to both businesses and consumers, you can read the Marketreach and Accenture report here.
Further reading
Royal Mail MarketReach, Coronavirus Research, Trinity McQueen 2020
Specsavers