Using mail to get the best from digital
"Snail mail???" We hear this quaint term quite a lot at Marketreach, it typifies the outdated, yet lingering perception of our medium in some of the marketing industry.
Innovation, Inspiration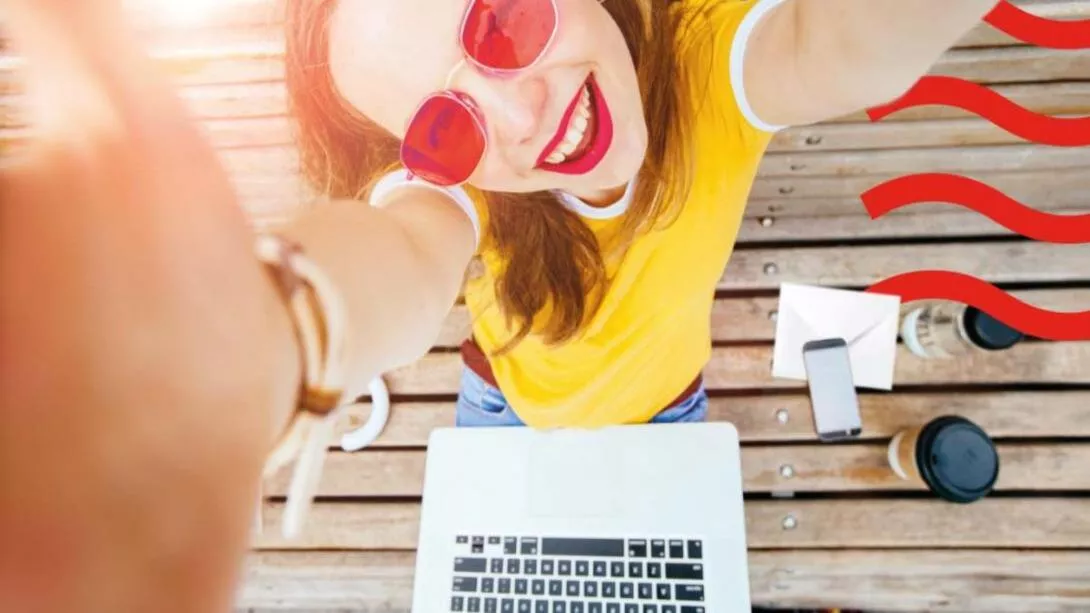 In fairness to marketers, mail "did" have an image problem. Mail had become an overlooked engagement channel for four key reasons:
Activation was slow for an always on digital world – it could take months to launch a mail campaign
The old batch and send approach to activating mail campaigns was disjointed and didn't easily integrate with modern marketing tools
Generic templates and layouts limited engagement and personalisation
Tracking / attribution was cumbersome, with measurement focused on the longtail effect of mail, making it difficult for marketers to measure and optimise in conjunction with digital channels
But things have changed… Our research has consistently shown that far from being competitors, mail and digital have a powerful and symbiotic relationship.
Since the start of the Covid-19 pandemic, much has been said and written about digital transformation, but mail still presents an interesting opportunity for digital-first marketers looking to re-build their brand, nurture relationships and proactively retain customers. Integrating a trusted, one-to-one medium like mail into your omnichannel engagement strategy could deliver great results and generate powerful connections with your audience.
 
A renewed focus on lifecycle marketing
As any savvy marketer knows, it's more expensive to acquire new customers, than it is to retain existing ones.
In the current climate, brands should be thinking about long-term brand building initiatives, many of them will be sitting on a wealth of permissioned first-party demographic and behavioural data. Smart use of this data in mail can enable brands to deliver much stronger personalisation; through timely, supportive and relevant messages – truly tailored to the individual and their family. 
How those messages should be delivered will vary significantly, depending on the audience.
As Mark Ritson once famously said in a piece for BrandKnew:
"In all the calls for a digital-first approach and the subsequent responses to defend traditional media, most marketers miss the bigger integrated point. You should use whatever tools help get the job done, irrespective of how they are labelled."
With that integration point in mind, it's key that brands get their omnichannel approach right; using the right channels, at the right stage, with the appropriate message.
Smart brands test and learn which direct marketing channels deliver the right outcomes at each stage of the lifecycle; from initial activation, through to the nurture stage, and finally reactivation.
The customer experience stakes have also never been higher, and as Salesforce research indicated in 2019, 54% of customers say companies need to transform how they engage with them, and furthermore, 52% of customers say companies are generally impersonal. Mail provides marketing and CRM teams with a different tool to address those challenges.
So, why mail, and why now?
In short, we're being bombarded with digital messages, and we've been under siege for some time- as brands compete for our attention across various platforms and devices.
You may recall being overwhelmed by generic and impersonal messages in your inboxes from brands offering empty platitudes during the first lockdown in 2020 for example.
The agile appeal of email was understandable in that instance, but it's just one of many approaches for engaging customers. Brands need to be aware that consumers are increasingly more attuned to the way brands communicate with them.
Direct mail enables brands to cut through the noise for important messages; with 76% of UK adults opening all or most of their mail, and an impressive 96% engagement rate – it clearly remains a highly effective channel. It's also worth noting that 87% of people describe mail as "believable", and that the medium is the second most trusted channel with Gen Z after Search.
Mail drives digital behaviour too; 70% of people have been driven to an online activity by mail, and 1 in 3 have searched for information about a company (via any device) after receiving mail in the last 12 months.
Making mail smarter, and faster with marketing automation
Marketing automation has been a hot topic in the industry for a few years now, and the adoption of automated solutions is growing. According to Emailmonday, 51% of companies worldwide have already implemented some form of automation in their business. 
Now mail automation is here too, and it's easy for marketers to send mail in the same way they send email, SMS, and push messages through platforms like Adobe Campaign, Salesforce, Oracle Marketing Cloud, Act-On and Optilyz.
The benefits of using mail as part of marketing automation:
The ability to engage customers who prefer to be reached offline
Online data can trigger personalised offline communications
No longer the need for batch and send direct mail
Easy to share data for printing, fulfilment and delivery
Creation of unique offer codes to track engagement and performance vs digital channels
The ability to set up preference centres and manage contact fatigue
You can speed up the mailing process and reduce costs
Analytics and holistic reporting with other channels
Furthermore, Royal Mail now also offers mail tracking data – Mailmark®, providing brands with insight into where their mail items are in the network and the predicted delivery date. This real-time solution can be integrated into CRM systems to inform cross-media journey activation – e.g. follow-up emails within x days of a mailing.
We've written a blog on why you should consider integrating mail into your marketing automation, view it here.
Direct mail retargeting/ programmatic mail
Programmatic mail is a smarter way of connecting with prospective and existing customers, enabling you to combine best practice digital marketing techniques with offline communications.
It's a great opportunity to use your permissioned online behavioural data for offline (direct mail) retargeting, but also a neat way of engaging customers at different stages of the lifecycle using your CRM data to drive loyalty and retention.
Crucially, now brands and organisations can send "on-demand" triggered mailings within 24-48 hours, delivering highly personalised content & timely offers to boost conversion.
Beyond retargeting people that abandoned their virtual basket or a web page; it's a powerful way to cross-sell, offer next best purchase, engage email non-responders, reach email non-permissible customers, acknowledge high value customers, reward customer milestones and reactivate lapsed customers.
OVO Energy partnered with Paperplanes as a way of retargeting non-converters on their website, generating an ROI of 15:1, and achieving a solid conversion rate of 5.5%.
Using mail to deliver connected experiences
Mail loves technology. It really allows marketers to push the letter.
Print and tech can truly form an innovative partnership for brands, although surprisingly many are yet to fully explore the potential of connected experiences to deliver seamless and immersive customer engagement.
Conductive Ink and Bluetooth technology - McDonald's 'McTrax' case study
Not a direct mail example per se, but McDonald's hit a high note to do just that with a printed placemat. The fast food giant harnessed the power of conductive print and Bluetooth technology to trigger creativity in their young Dutch customers with 'McTrax'. Watch the video to see how they attracted worldwide media attention and generated over 35 million Twitter impressions by transforming a dull, physical in-store paper object into a creative beat-making machine.
QR Codes - Amazon's 'Holiday of Play' case study
We shouldn't overlook the resurgence of QR codes for driving online engagement either, the versatile 2D barcodes have made a huge comeback as a result of improved recognition technology on our smartphones and the need for contactless solutions during the pandemic. QR codes or branded scan codes can be used in literally hundreds of applications; from activating immersive augmented reality experiences, games and quizzes, to more functional applications like coupons, data-capture and payments.
One of our favourite use cases to date is Amazon's 'Holiday of Play' catalogue. The e-commerce giant managed to fill the void left by Toys 'R' Us, by mailing a physical, high-quality 68-page catalogue at Christmas that contained branded 'SmileCodes' that drove the recipient to the relevant section on Amazon's website. Watch the video to see how they redefined the shopping experience.
Voice Activated Call to Action (VACTA) - 'Respond Fast' concept
A study by the World Media Group last year identified that 89% of marketers plan to use voice tech in their marketing campaigns (up 32% on the year before).
Google research has also indicated that voice assistants are starting to play a much bigger role in our everyday lives. They found that 70% of their users said digital assistants simplify their lives, 80% said they would like to engage with brands via their digital assistants, and 37% of their users leverage their digital assistants for at least one shopping-related activity.
In the US, a voice-activated response solution launched in 2019 called 'Respond Fast'. The concept makes it easier than ever for an audience to respond to an offer or message via their Amazon Alexa or Google assistants. The voice activated call to action (VACTA) can be easily integrated into a direct mail campaign to provide a convenient response mechanism. The recipient just asks their smart speaker to "Launch Respond Fast" and then when prompted, they quote the simple offer name or code provided in the mailing to activate. Watch the video below to see how it works.
The tracking and attribution benefit of connected mail
For the modern marketer, connected mail also delivers enhanced measurement and attribution.
With real-time performance analytics you can start to draw conclusions and correlations from a wider range of behavioural, demographic, geographic and engagement metrics.
It's now easier than ever to report response, conversion, AOV and ROI, helping you keep the C-suite informed at every stage of the campaign.
Technology allows you to track and optimise your mail campaigns, with the added bonus of direct attribution via a unique, digital CTA; e.g. PURL, online coupon code or QR code to measure impact.
Finally...
We appreciate that companies may have accelerated their digital transformation plans during the pandemic, but physical (or phygital) mail is also rapidly evolving, and can boost campaign performance.
Mail can support a variety of business challenges, and MarketReach is here to help – every step of the way.
We're committed to helping our customers deliver engaging, connected mail that truly drives results.
Mail cuts through the noise, drives digital campaign effects, can be automated like other channels, programmatically triggered for timely engagement, and truly integrates with technology to deliver immersive, connected experiences.
Mail can be an innovative channel to help marketers engage customers at every stage of the customer lifecycle. The biggest barrier to great direct marketing and effective lifecycle management, is often our inability to utilise the best of both offline and online.
Download our eBook 'Physically Irresistible' showcasing the most inspirational direct mail from around the world and see how the power of physical can help your brand connect with customers in their homes.
Further reading