Make your media mix more effective by retargeting with Programmatic Mail
Marketers have never had so many channels to choose from to reach their customers. Online touchpoints are proliferating at a rapid rate and in recent years have helped marketers move much closer to the 'Holy Grail' of marketing – delivering a relevant message at the right time to the right audience.
Effectiveness, Innovation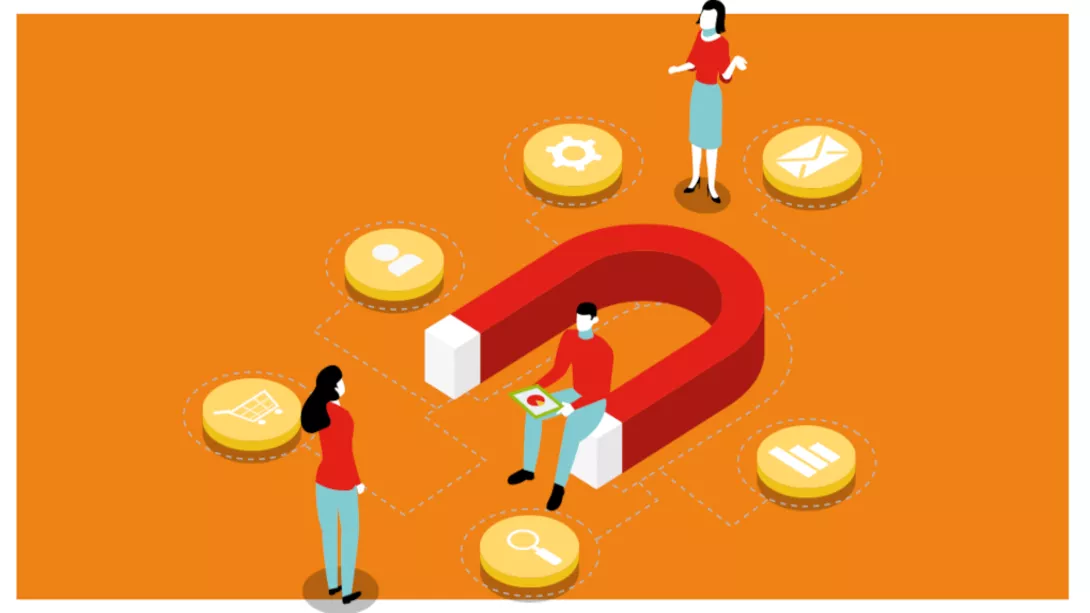 What is programmatic marketing?
Programmatic marketing describes the automatic triggering of appropriate messages based on a digital signal of intent at a key point in the customer journey. Programmatic marketing can also be used as a form of customer or prospect retargeting. When combined with a robust Customer Relationship Management (CRM) system that holds detail on previous customer interactions, programmatic marketing can be used to create powerful personalised marketing programmes to retarget prospects or existing customers.
Marketing and agencies are now familiar with the concept of retargeting through digital programmatic marketing – as are consumers. We've all browsed for beach holidays only to receive an email with an enticing picture detailing promotional offers in double-quick time; consumers are no longer surprised if their web searches result in some form of follow-up contact.
How programmatic campaigns benefit brands and customers
Programmatic hands a win-win to businesses and consumers when the messaging is combined with contextual knowledge about a customer.
Brands can reach out to consumers when they have shown purchase consideration of a product or service, and if correctly targeted and personalised, the consumer will appreciate receiving a useful and engaging communication. This positive reinforcement of the all-important customer experience (CX) is crucial for building a lasting relationship between consumer and brand.
For instance, someone checking out product reviews on a retail website can be targeted with inspirational messages, granular product details or enticing promotional offers. Then, depending on the response, consumers can be nudged along the path to purchase with positive interactions across all media touchpoints.
Effectiveness and the media mix
The efficiencies and cost savings offered by online channels are valuable to marketers trying to optimise their budgets. But efficiency does not equal effectiveness and evidence shows that campaigns based solely on digital channels are not as powerful in prompting a response and longer-term brand recall as a cross-media campaign.
The impact of omnichannel campaigns to amplify a message and increase reach and effectiveness has been proven in several studies into consumer behaviour.
Consumers no longer differentiate between offline and online interactions; they move across channels looking for a solution or recommendation in a non-linear way. What's important is how and when brands communicate with them.
Bringing other media into the mix can supercharge a campaign. TV, outdoor and print now all offer some degree of programmatic capability – for instance - TV is moving rapidly towards being able to show different ads to a tightly targeted audience rather than the same ad to a mass audience. Direct Mail too offers highly personalised options that can play an important role in bolstering the effectiveness of a campaign.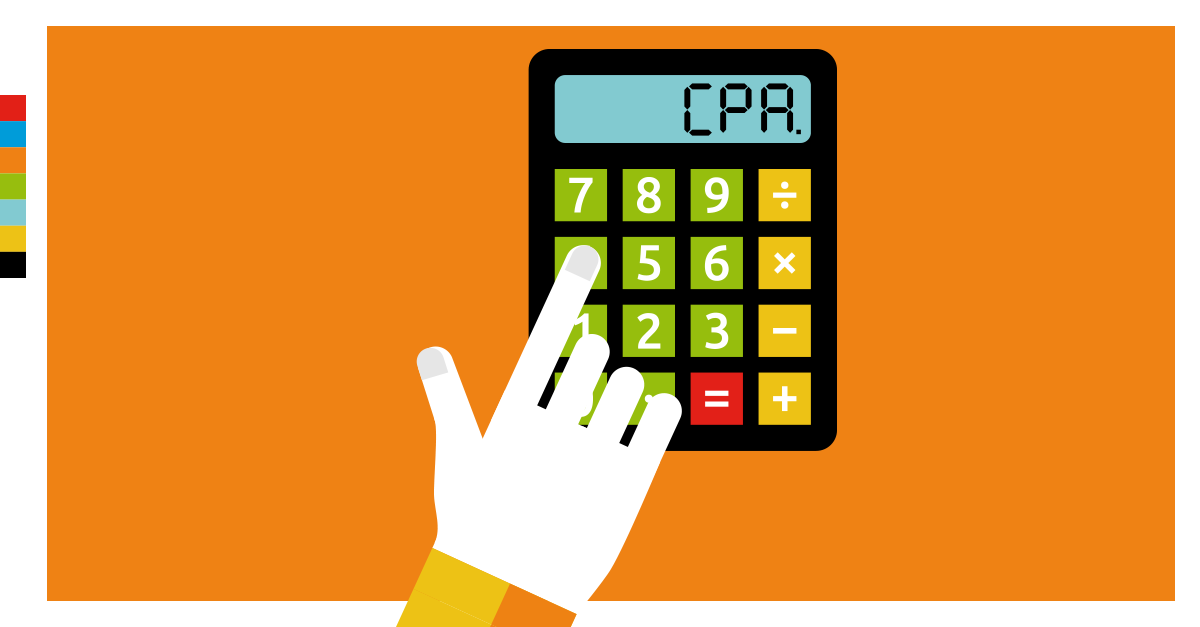 Direct mail's role in a cross-media campaign
We know customers like receiving mail and 70% of consumers said it makes them feel more valued by the brand. There is no question that the tangibility of mail cuts-through and makes a strong impression. Data from JICMAIL, a survey-based database that examines the activities and commercial actions taken by a rolling panel of consumers shows 70% of all direct mail items are opened. Excitement is such that 63% is opened immediately, and a further 18% opened subsequently.
We can also equate this positive perception with sales. In 2018 IPA Touchpoints study showed that over a 12-month period, 38% of consumers bought or ordered products or services after receiving mail. Worries about interaction with younger audiences are unfounded – we also know they care and respond to mail.
Programmatic Direct Mail allows a brand to send a piece of mail in response to a customer action within a quick turnaround time frame of 24-48 hours. This action must be fully permissioned, of course, in a GDPR world. In other words, Programmatic Direct Mail can help you retarget prospects or existing customers based on website behaviour. Brands can then create and send highly targeted communication rapidly to reinforce or expand the details of the original touchpoint.
Daniel Dunn, founder of programmatic mail specialist Paper Planes, says:
"Omnichannel planning should not be about 'what can we do to ensure we are only using digital channels' but 'what are the right channels to reach the customer'."
Mail can redirect prospects back online for more information or inspiration in a creative way.
David Baldaro, Product Marketing Manager of XMPie, a Xerox Company says:
"You can use personalised and programmatical mail to effectively start the conversation and build the trust and move the conversation online as opposed to just sending out large amounts of generic emails in the hope you'll get an open rate of about 10%."
And to address the cost aspect, as programmatic DM is triggered by a specific customer action, it is printed and posted as required so wastage is kept to a minimum. Digital printing makes a mail out much more affordable and puts no limit on how much brands can personalise the creative.
Data integrity and programmatic media
Confident planning decisions to develop personalised programmatic campaigns depend on robust data for effectiveness. The GDPR regulations introduced in 2018 mean that businesses must be much more responsible with how they handle and use data.
Programmatic mail works by using first party data – not third-party data, (which is more typically used for banner ad campaigns and other similar online formats).
The integration of CRM systems via APIs can collate data in a seamless way for effective programmatic planning. For example, the history of a brand's online interactions with a single customer or segment, the customer's browsing/purchase behaviour and any information on their offline behaviour in response to previous DM campaigns will all be valuable.
Developing a programmatic mindset
Using Programmatic Direct Mail for customer or prospect retargeting is not difficult or complex.
Rob Rebholz, Co-Founder and Managing Director at Optilyz.com says:
"It's first and foremost about a mindset change: moving from large-scale manually run campaigns with limited personalisation to highly personalised, event-triggered, mostly very small and agile campaigns."
Essentially, teams need to shift their thinking about how DM is managed to consider it as more akin to an online channel with the ability to follow up a 'signal of intent' from a customer within 24 to 48 hours.
Case study: 37% uplift in sales thanks to Programmatic Mail retargeting customers
Benefit Cosmetics worked with Paper Planes to test retargeted direct mail to see if it could improve on web traffic and product browse rates.
A personalised mail piece was sent to a proportion of returning customers who looked at eyebrow products on the Benefit website. A control group of customers who browsed but received no mail was also established.
The creative was an A4 letter featuring the product the visitor had examined together with a free delivery offer – the format also meant other products could be illustrated. A shipping code meant customers using the free delivery offer could be tracked and Benefit could recognise returning customers who received the mail reminder but who didn't use the free delivery code.
Engagement rates outperformed the industry average of 4% for email, with 30% of those mailed returning to the site. Benefit enjoyed a 37% uplift in sales of eyebrow products against the control group, with an average transaction value of over £40. Engagement levels rose to more than 28% thanks to the activity.
Dunn of Paper Planes comments:
"The mail piece not only got noticed but drove customers back to the website and generated incremental interest in other products as well."
Businesses that devise agile, responsive and relevant communications and create a rich, emotional connection with the customer will enjoy better ROI. These are the ingredients for a positive experience that will lead to loyalty and repeat business.
Programmatic Mail ticks all these boxes. It allows brands to test different creative at affordable cost and provides a bigger canvas to showcase more products – ancillary sales can add a big boost to a business's bottom line. As part of a cross-media channel campaign, Programmatic Mail adds resonance and recall to the mix.
The processes involved are not over-complicated and technology partners can help at every step of the way.
If you want more information, brands and agencies can explore the potential offered by this new hybrid of physical and digital media. Take a look at our white paper 'Progammatic Mail - Discover The New Conversion Channel'.
Further reading
IPA, Three key ways to drive campaign effectiveness
https://ipa.co.uk/news/new-ipa-report-from-binet-and-field-reveals-key-ways-to-drive-campaign-effectiveness
Digiday, Programatic TV ads are coming to Sky next year
https://digiday.com/marketing/sky-plans-get-programmatic-tv-2019/
Royal Mail, The value of mail in uncertain times
www.royalmail.com/business/system/files/Mail-in-uncertain-times-august-2017.pdf
Marketing Week, Innovations in direct mail help brands shout louder in the digital era
https://www.marketingweek.com/innovations-direct-mail/
Royal Mail, MarketReach, Helping you navigate GDPR
www.marketreach.co.uk/GDPR/helping-you-navigate-gdpr/