Marketing automation turbo-boosts cross-media campaigns
The number of businesses taking up automation at scale across all business functions is on the rise. A new study by Deloitte has found that 8% of organisations globally have already delivered over 50 automation projects this year. Altogether, 58% of organisations worldwide have implemented some form of automation.
Effectiveness, Innovation
Often, automation is wrongly associated with machines replacing people in the workplace, but it actually means something more than the industrial, robotic-looking, arms you might see in an automobile factory. Automated technology, in the form of software programmes, now handle complex or mundane business processes that previously took up a lot of employee's time and focus, freeing them up to focus on activities that humans excel in, such as creative thinking and building partnerships. A poll of UK workers showed 86% welcomed the introduction of automation into the workplace.
The spread of marketing automation
The UK actually lags behind other countries in investment in automation and a Parliamentary committee report from September 2019 highlights the problems for productivity and the economy this might bring. But Marketing as a sector is an enthusiastic adopter of technology and automation. A recent survey of 200 CMOs, Marketing Directors, and Heads of Marketing at companies having more than 250 employees revealed 80% had already installed a marketing automation solution.
Automated marketing software has developed alongside digital channels. The technology allows a streamlining of processes across marketing operations. When it comes to the benefits specifically for campaign management and execution, automation allows faster delivery of marketing messages, distribution at scale and, with the right data and permissions, the creation of compelling, personalised content.
Multimedia campaigns can run with a minimum of human input and this works well for mass marketing over channels including social media posting and email marketing. Marketing teams are freed up from routine and repetitive tasks, giving them more time to focus on strategic thinking and creative ideas.
Gartner made a famous prediction in 2012 that CMOs would spend more on tech than their IT counterparts within five years. Whilst that hasn't quite come true, the analyst's latest research shows Martech investment has jumped to 29% of the CMO's budget (up from 22% in 2017).
Automated marketing and the customer experience
CMOs in Gartner's recent study ranked the essential capabilities needed to support the delivery of their marketing strategies for the next 18 months. Marketing and analytics topped the list, followed by Martech acquisition and use, and then the customer experience (CX).
Of course, these capabilities are intertwined. Analytics and other elements of Martech are essential in the delivery of a great customer experience (CX) – from harvesting data to mine for insights to identifying the right moment to deliver a relevant message, automation is becoming embedded in campaign management and processes.
Marketing automation is a way to drive down the costs of a campaign – a welcome boost for marketers under pressure to optimise their budgets, but efficiency does not equal effectiveness. Taking a broader view of the benefits of automation to deliver conversion, loyalty and lifetime customer value will be more helpful in realising campaign goals.
Automation works best when it's married to customer data that gives context to the interaction and allows for greater personalisation based on consumer signals of intent or 'behavioural triggers' (for more see our blog about Programmatic capabilities). 
Harnessing marketing automation for cross-media campaigns
Campaigns are much more effective when they combine channels to amplify and reinforce a message. Cross-media campaigns can lead to immediate conversion but also strengthen brand awareness and the long-term relationship between customer and brand. The impact of omnichannel campaigns to increase reach and impact has been proven in several studies into consumer behaviour.
Marketing automation makes it easier to align messaging and channels for a cross-media campaign. Omnichannel planning tends to focus on digital channels when looking to tap into the benefits of automation but DM is now part of the marketing automation eco-system and is easily brought into the mix.
Mail is now built into many of the automated platforms being used by brands and agencies – platforms that don't need detailed technical knowledge or overly-specialist training to use.
We know Direct Mail (DM) can contribute significantly to integrated campaign success rates -  49% more consumers recall receiving a piece of mail than they do an email, while The latest IPA Touchpoints study shows that over a 12-month period 38% of consumers bought or ordered products or services after receiving mail.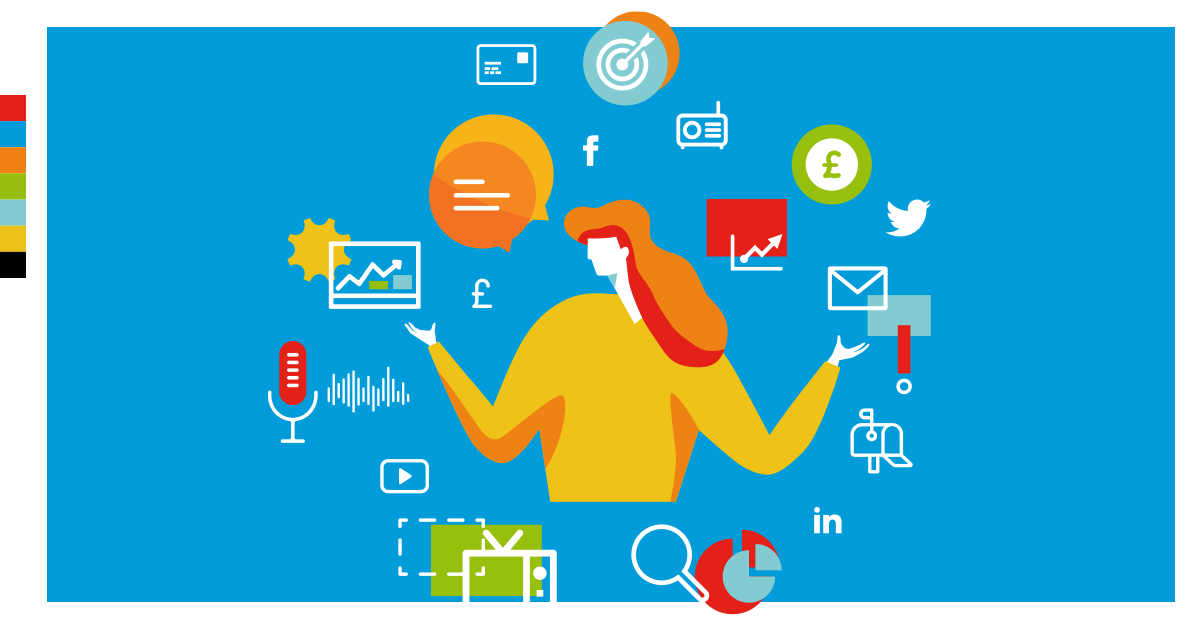 Bringing direct mail into an omnichannel marketing campaign
The integration of mail into marketing automation platforms removes any perceived barriers to its inclusion in cross-media campaigns. The notion that mail demands more planning, longer lead times and lacks responsiveness for today's impatient consumer no longer holds water.
Mail can now be an important lever in an integrated cross-channel strategy rather than sitting in a silo once it is integrated into the management systems of campaign software providers, such as Adobe Campaign, Oracle Marketing Cloud and many others.
Automated software can be used for the whole DM process, from monitoring customer signals and triggering actions to the creation, printing and issuing of personalised direct mail pieces.
How automated marketing works with direct mail
Integrating DM with automated marketing platforms is a simple process. A mail piece can normally be activated with a few clicks to let a print piece be inserted into the customer path to purchase.
This means all the benefits of DM can be optimised to its full effectiveness within an omnichannel campaign.
Campaign consistency will be maintained across channels, as DM will reflect the brand messaging across all channels in its look and feel – this will be appreciated by the customer.
Collated, permissioned data held on Data Management Platforms and CRM systems is easily accessed to allow advanced personalisation for pieces of mail.
Integration with printers means digitalised artwork can be sent near instantly and mail pieces with relevant messages and images can be in the hands of the potential customer within one to two days.
The overall campaign ROI is enhanced with automation. The budget-holder has a top-level view of the spend and performance on each channel including DM. Fine tuning, channel upweighting and quick response based on real-time data while campaigns are underway can be done quickly.
Mail performance can be independently measured using the same metrics as other channels thanks to JICMAIL. There is now a methodology to examine the activities and commercial actions taken by a rolling panel of consumers and the data is combined with TGI and IPA touchpoint data to provide statistics which can be analysed by sector, mail type and many other profiles.
The cost per unit price is lowered. Multiple case studies also show that the figure to focus on is not the outlay but the ROI.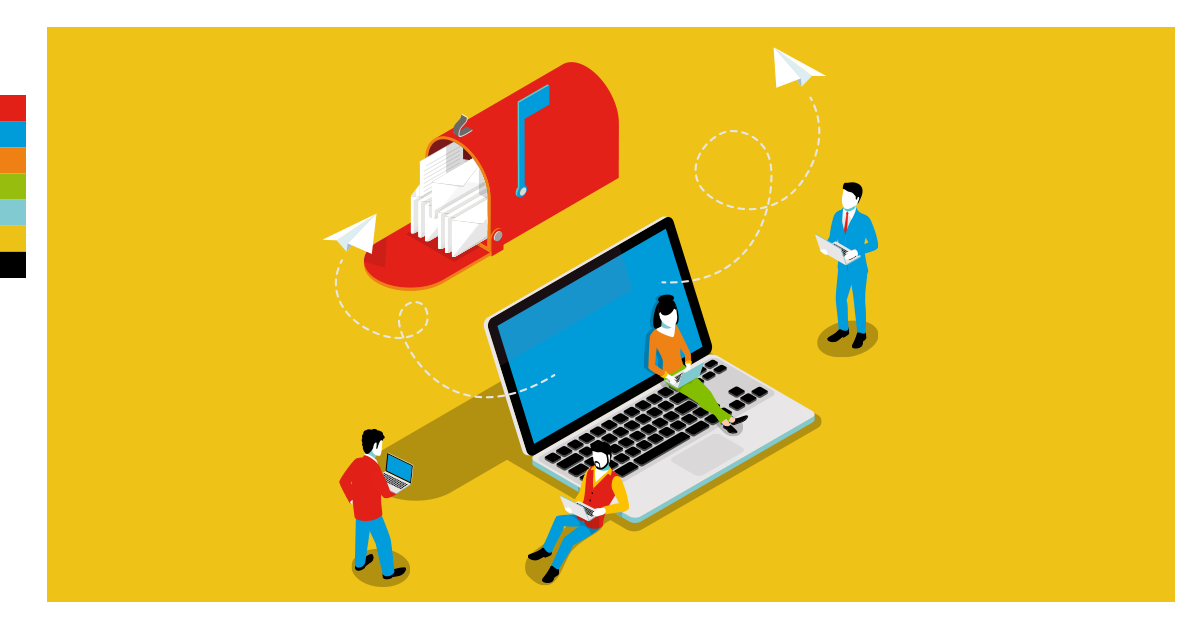 Rob Rebholz, Managing Director at direct mail automation tool optilyz, says:
"In the age of AI and marketing automation the old challenges with direct mail are about to change as it is quickly becoming a major part of every customer lifecycle campaign.

Just like in most other marketing fields, software changes everything: it reduces effort and enables things that would simply be way too complicated manually. Direct mail channel management tools like optilyz enable companies to personalise and automate direct mail campaigns just like an online channel."
1. Choosing the right automation partner
There are many marketing automation platforms with which an agency or brand can work and it's useful to have a framework of reference when deciding on an automated marketing partner.
GDPR compliance for data handling and storage is now essential, but compliance has to work alongside business growth and a partner also needs the ability to scale an automated solution without being held back by regulatory issues.
Experience with handling programmatic mail and an understanding of when mail should play a part in the customer journey.
Examine how a potential supplier has worked with brands and how integrating mail into a cross-media campaign added value to your specific category.
Finally, make sure that all stakeholders can use the tools. There's no point working with overly complex software that is never properly deployed.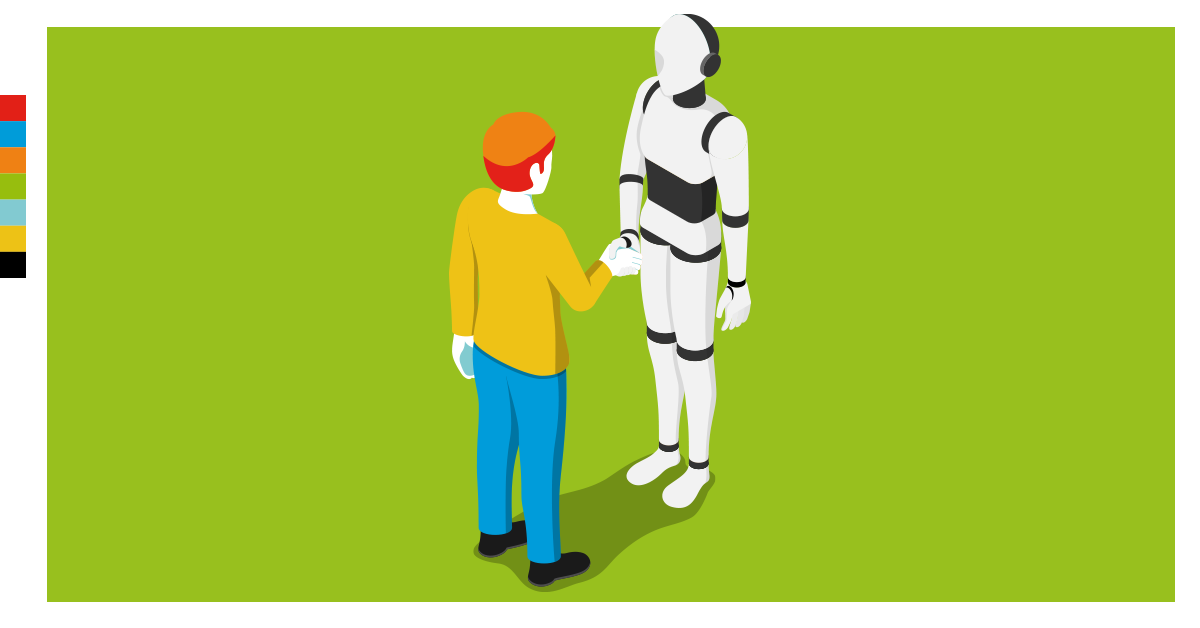 Rebholz of Optilyz says:
"It's not about what could be achieved but about results that are realistically achieved in a reasonable timeframe."
David Baldaro, Product Marketing Manager at multichannel marketing technology solutions provider XMPie, a Xerox Company adds:
"There are solutions and platforms for every size of business, but it's imperative to look for the ones that deliver the same experience across all the medias YOU want to use and in a scalable way that allows your business to grow."
2. Marketers now have greater control
Mail is transitioning from a standalone channel to a normal part of the integrated online and offline toolkit for marketers and agencies. Automation means marketers can orchestrate and execute integrated, automated campaigns easily and seamlessly.
Marketing communications managers and agency planners of the future will have specialist skills but need to be experts across all channels to leverage the advantages of automation for omnichannel marketing.
Unilever CEO Alan Joupe made this very point when he said recently: 
"The roles will be specialised, not necessarily the people. In other words, a person will move around in their marketing career to prepare them for the bigger jobs where you must pull all of that together. That's the direction of travel – from generalists to specialists."   
The automation revolution is an opportunity for marketers to explore and better understand how different media can work simultaneously to hit the customer with the right message at the right time.
Further reading
People Management, Most workers feel automation has 'made work life better'
www.peoplemanagement.co.uk/news/articles/most-workers-feel-automation-has-made-work-life-better
Verdict, UK must invest in automation to "thrive in the fourth industrial revolution"
www.verdict.co.uk/automation-workplace-industry/
Customer Think, The State of Marketing Automation – Adoption, Usage, Benefits, Challenges
customerthink.com/research-the-state-of-marketing-automation-adoption-usage-benefits-challenges/
Gartner, 8 Top Findings in Gartner CMO Spend Survey 2018-19
www.gartner.com/en/marketing/insights/articles/8-top-findings-in-gartner-cmo-spend-survey-2018-19
IPA, How channel mix impacts marketing effectiveness
ipa.co.uk/knowledge/ipa-blog/how-channel-mix-impacts-marketing-effectiveness
Marketing Week, Innovations in direct mail help brands shout louder in the digital era
www.marketingweek.com/innovations-direct-mail/
JIC Mail
www.jicmail.org.uk/
The Drum, Unilever chief Alan Jope: the marketers of the future will be specialists
www.thedrum.com/news/2019/07/19/unilever-chief-alan-jope-the-marketers-the-future-will-be-specialists