QR codes are far from dead, here's why brands are using them
After somewhat of a hiatus, the 'Quick Response' code is making a comeback. Did I predict this happening? Truthfully, no – I can't say I did.
Innovation, Inspiration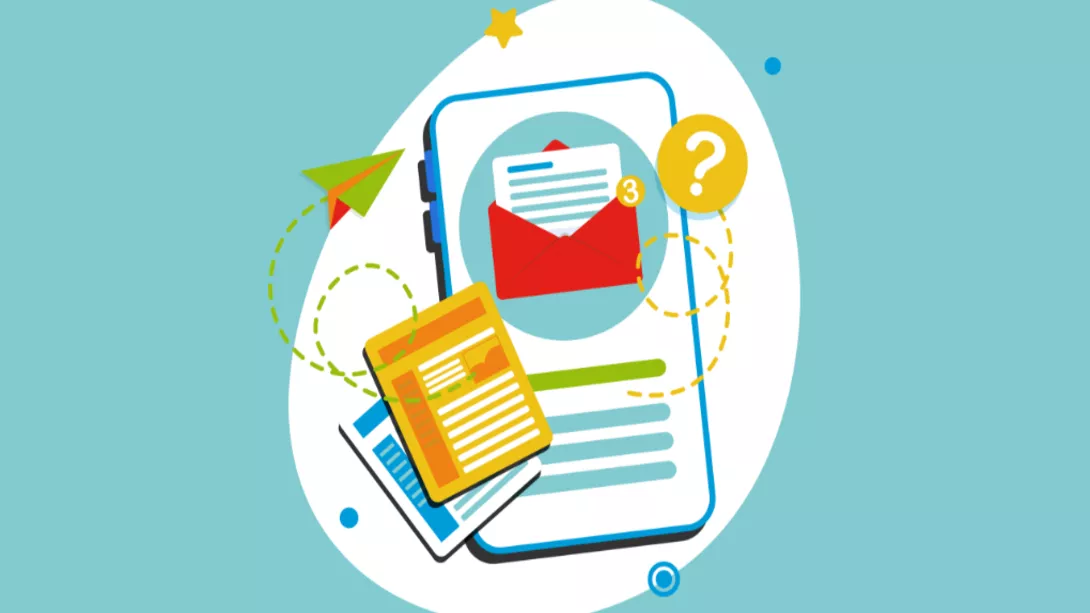 That said, I've always believed there's a huge opportunity for print, and more specifically – mail, to work in partnership with our smart devices to deliver connected experiences.
The misconception that the letter or door drop is limited to being a static, analogue object destined for the recycling bin is lazy. All mediums and formats have the potential to be generic and uninspiring if the execution is poor.
I'm also surprised that brands that invest in mail often fail to see the tracking and attribution benefit of adding a digital response mechanism. That doesn't really make a lot of sense in 2020, when marketing and CRM teams are under increasing pressure to holistically report on campaign performance in real-time.
So, maybe – just maybe, the addition of a QR code with print media can deliver the combination of creativity, engagement and measurement that they seek?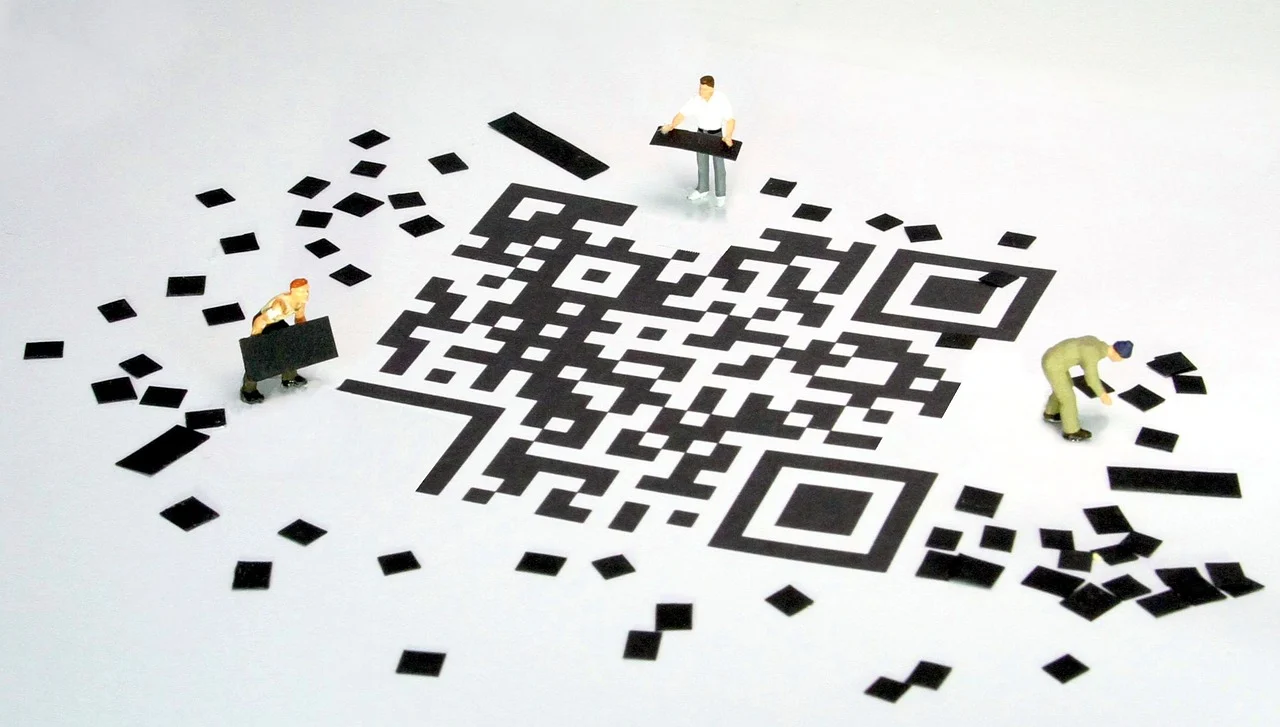 A short history of the quick response (QR) code
Let's go back to 1994.
1994 was the year the Quick Response (QR) code system was invented by Masahiro Hara of Denso Wave (part of the Toyota Group) as a way of tracking inventory and components at high speed.
Over time, the 2D matrix barcode was gradually adopted by numerous companies across different sectors, as the versatility of the format could provide a number of commercial applications.
Companies realised that the QR code could be printed on virtually anything to drive digital actions, payments & experiences – connecting the real and digital world.
As smartphones with cameras have become increasingly ubiquitous, so have QR codes – our phones acting as the vehicle to scan and interact with them.
Initially, they had a very slow adoption rate in the UK, with little evidence of them working in a marketing context. Marketers that used them were not always great at explaining what they did either – understandably confusion and ambivalence ensued.
Perhaps the biggest barrier to QR codes taking off here though, was the fact that consumers needed to download a third-party QR reader application from the app store on their device. This made the user experience clunky and inconvenient, even for digital natives comfortable with mobile technology.
Other tech innovations like Bluetooth and near-field communication (NFC) dampened once high hopes.
Three great examples of brands that lead the QR code comeback
Unlike myself, tech giants in the US and China reimagined the QR code and saw their huge potential.
Three good examples from leading brands include:
Snapchat's 'Snapcode'  for triggering augmented reality experiences
Amazon's 'SmileCode' for directing traffic to product pages on their website
Alibaba's 'Alipay Code' which is a widely used payment method in China.
Please note these are inactive QR codes, for illustration purposes only.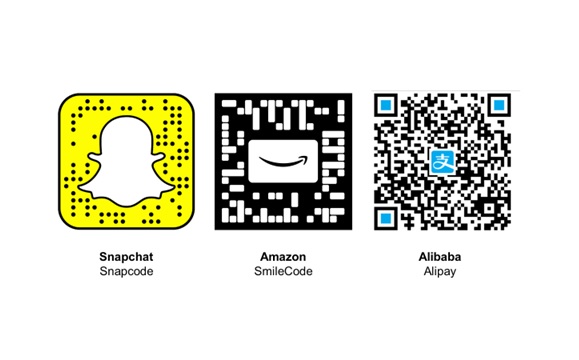 Technology made QR codes easier for people to use
Crucially, our phones then got smarter, Apple and Android devices have become instant QR scanners in camera mode, meaning there's no longer the need to download a third-party QR reader app. Thanks to enhanced recognition technology, consumers can now just activate camera mode on their device and point it in the direction of a QR code to trigger a digital action or connected experience. A real game-changer that's led to the revival of the formerly unloved, maze-like barcodes!
It's also worth noting, that according to Ofcom's Communications Market Report 2019, 79% of UK adults own a smartphone, so brands can deliver smarter, seamless engagement to the majority of the population.
Some tech companies have redefined the QR code system too, moving away from the familiar square matrix design, and creating their own branded alternative to use in-app. Spotify Codes and Instagram's 'Nametags' are great examples of this trend.
Try a QR code using Spotify
To give one a try, just launch the Spotify app on your smart device, go to 'Search', click on the camera icon and aim it at the below image.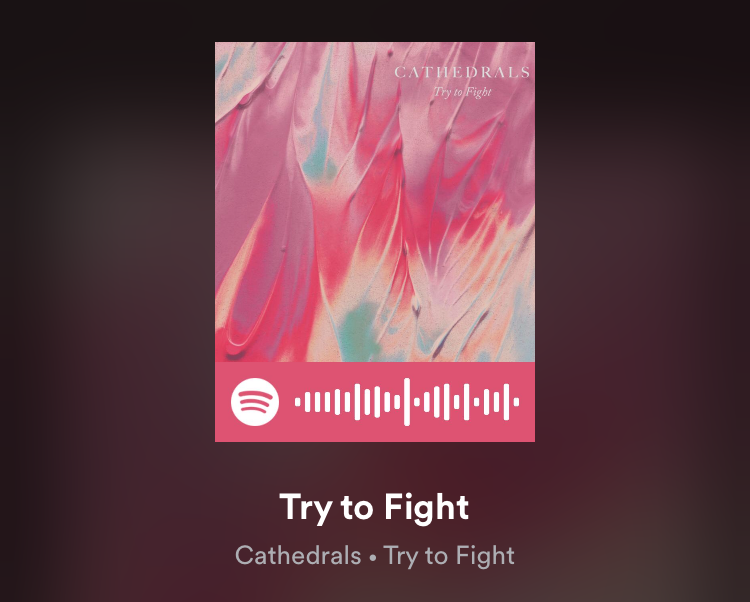 QR codes have become more affordable and versatile
QR codes, whether they're the standard matrix design or a branded alternative, are an affordable and highly versatile solution for companies and organisations looking to make their print communications more connected. QR code generator software is inexpensive and customised QR codes can be printed on virtually anything.
You can transform your letter, statement, door drop, brochure or catalogue easily, triggering a variety of activations; linking the recipient to your web page, video content, company app, interactive games and quizzes, a coupon, business document or immersive augmented reality experience. The possibilities are endless.
So, should marketers and companies in general reconsider the value of the QR code? I'd suggest the answer to that questions is yes.
10 key benefits of QR codes
Drive awareness and brand engagement
Provides seamless online/offline customer experience
Create unique value exchanges
Inform and educate audiences
Boost sales, donations and registrations
Drive footfall into stores and events
Social shareability
Champion sustainability and green credentials
Enhanced tracking metrics and attribution
Collect GDPR compliant first-party data
Three examples of brands that used QR codes in innovative mail campaigns
Amazon's 'Holiday of Play' catalogue.
The e-commerce giant managed to fill the void left by Toys 'R' Us, by mailing a physical, high-quality 68-page catalogue at Christmas that contained branded 'SmileCodes' that drove the recipient to the relevant section on Amazon's website.
Abanca 'Superpowers for all'
Abanca mailed an interactive comic book to drive awareness and consideration of their innovative products & services. 'Superpowers for all' used QR codes to deliver an immersive & personalised audio experience with special FX, dialogue and music.
Shelter/Thyngs
With an increase in people facing housing issues due to the COVID-19 pandemic, Shelter worked in partnership with tech company Thyngs to send postcards to their supporters to show the impact of their gift donations at this crucial time and drive further donations.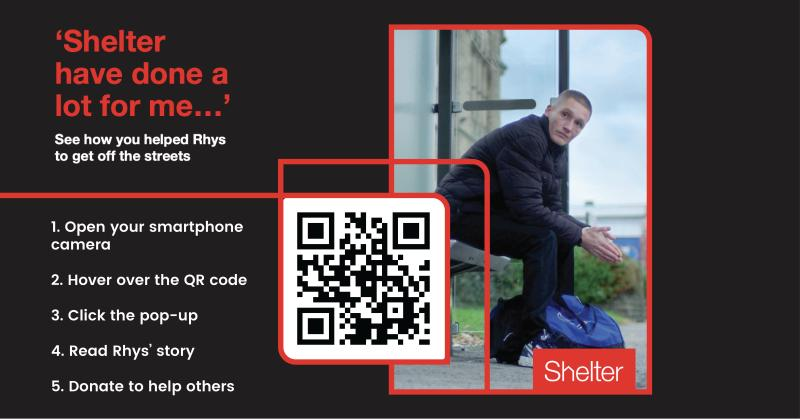 Did you know that QR codes are also hugely popular in Asia?
Not only were QR codes invented in Japan, but they've become culturally embedded into society across the whole of the Asia-Pacific region.
The Chinese for example, love QR codes! They're part of everyday life, and according PackagingInsights research last year, 50% of the Chinese population scan QR codes on a weekly basis. Interestingly, 65% of consumers in China also think QR codes instil trust, as they're often scanned to validate the authenticity of a product.
For that reason, it's not surprising that QR codes have also become a mainstream payment method there, with Chinese tech giants like WeChat and Alibaba integrating them into their systems to enable consumers to pay for goods in physical, bricks & mortar locations, and if they wish to - have them conveniently delivered to their home.
Beyond retail payments, advertising & packaging, you can pretty much name anything in the physical world, and there will be a very good chance that the Chinese have used a QR code in conjunction with it.
For example, Yun Nan Wildlife Zoo made this huge QR code from 20,000 flowers;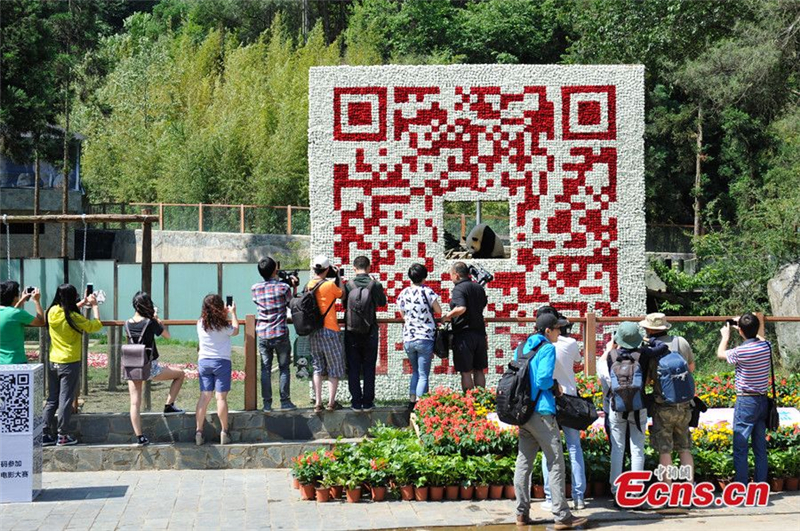 And bigger still, Xilinshui village in Hebei used 130,000 carefully-trimmed Chinese juniper trees to create a QR code, measuring a whopping 227m (744 ft), that could be scanned from the sky;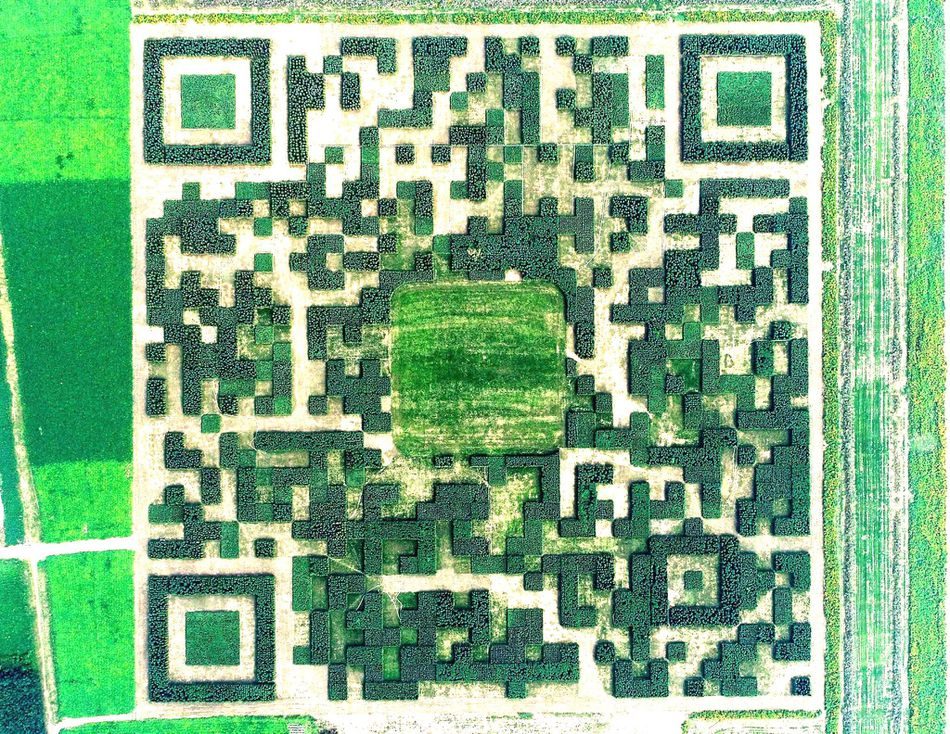 China are using QR codes in the battle against Coronavirus
More recently, QR codes have also been used in China for fighting and recovering from COVID-19, as part of the government's track and trace programme.
People's daily routines have been closely monitored with the help of Alibaba, WeChat & Tencent, enabling the government to assign a coloured QR code through a smartphone app, which relates to your health status and ability to leave home, use public transport, go to work, and access other public places like restaurants and shopping malls. Green means you're free to proceed and move around freely, and amber or red means you're effectively barred, and need to quarantine for 7 or 14 days respectively.
The codes act like a tracker for people's movements, and the local authorities in over 300 cities have been able to quickly backtrack where a COVID-19 patient has been and identify the people they've been in contact with.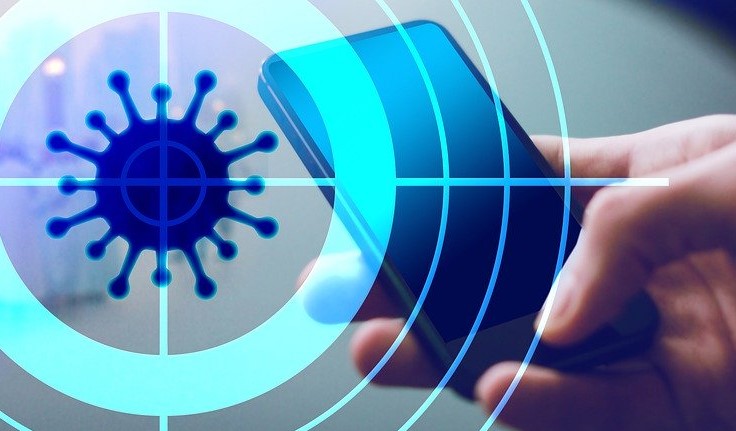 QR code statistics you should know
Here are some stats that might make you change or mind, or at the very least - change your willingness to A/B test them in your next mail campaign:
26% of people in the UK have used their mobile device to scan a QR code (Adobe)
1 in 3 15-24-year-olds have scanned a QR code or used an app like Blippar to get more information about a product /service with a mobile in the last 12 months (IPA TouchPoints 2019)
45% of people that use QR codes are millennials (Global Web Index) 
Twice as many people scanned a QR Code in Europe and the US in 2018 than in 2015 (Global Web Index)
By 2022, 5.3 billion QR code coupons to be redeemed (Juniper Research)
By 2022, 1 billion smartphones will access QR codes (Juniper Research)
Royal Mail emerging technologies incentive
Royal Mail have recently launched an emerging technologies incentive, so you can benefit from a discount if you wish to trial QR codes for a campaign between June and end of the year. For more info contact: groupincentive@royalmail.com 
How to get your own LinkedIn QR code today
Many people still don't realise this, but social platform LinkedIn actually assign you your own QR code to direct people to your profile page and help you build your professional community.
These can be a nice addition to B2B mailings, presentations, email signatures, CVs, and if you're at a conference or networking event, people can just scan your QR code directly from the LinkedIn app to connect.
If you want to try it, just follow the steps below:
Open your LinkedIn app on iOS or Android and tap the QR code icon in the search box found on the Home tab.
From here you can scan someone else's LinkedIn QR code and you will be taken to their profile where you can check out mutual connections, common interests, and send a connection request. You can also upload a customised QR code image from your phone.
To find your own LinkedIn QR code, tap on "My code." If you'd like to share your code through email or another app you can do so directly from this page. You can also save your code to your photo gallery for later use.
If you'd like to connect with myself to see how easy it is – scan my LinkedIn code below.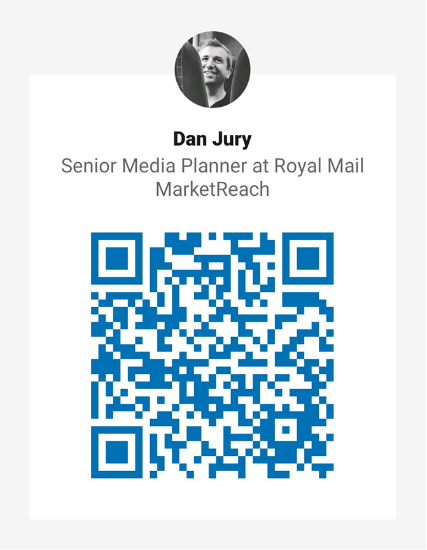 Use QR codes in your next mail campaign
If you'd like to learn more about how you can use QR codes in your next campaign get in touch with one of our marketing experts.Contact Us.
Download our eBook 'Physically Irresistible' showcasing the most innovative and inspirational direct mail from around the world and see how the power of physical can help your brand connect with customers in their homes.
Further reading
https://www.marketreach.co.uk/blog/using-mail-to-get-the-most-of-digital
https://www.digitaltrends.com/mobile/how-to-scan-a-qr-code/
https://blog.beaconstac.com/2019/03/15-epic-qr-code-examples-from-brands-killing-it/
https://blog.beaconstac.com/2019/01/qr-code-use-cases-for-proximity-marketing-in-2019/
https://www.digitaltrends.com/home/amazon-toy-catalogue/
https://blog.beaconstac.com/2019/12/qr-code-statistics/
https://www.packaginginsights.com/news/sig-qr-code-research-china-embracing-connective-brazil-and-europe-sitting-on-potential.html
https://mashable.com/2017/09/18/qr-code-field-china/
https://edition.cnn.com/2020/04/15/asia/china-coronavirus-qr-code-intl-hnk/index.html
https://blog.globalwebindex.com/chart-of-the-week/why-qr-codes-mean-business/
https://blog.globalwebindex.com/trends/qr-codes-2019/
https://www.mobilemarketer.com/news/qr-code-coupon-redemption-to-exceed-53b-by-2022-study-says/514046/