Why businesses can't ignore the customer experience revolution
Customer Experience (CX) is expected to overtake price and product as the key brand differentiator by next year, according to experience consultancy Walker. More than two-thirds of marketers responsible for delivery say their companies now mainly compete based on CX (Gartner).
Customer Experience, Strategy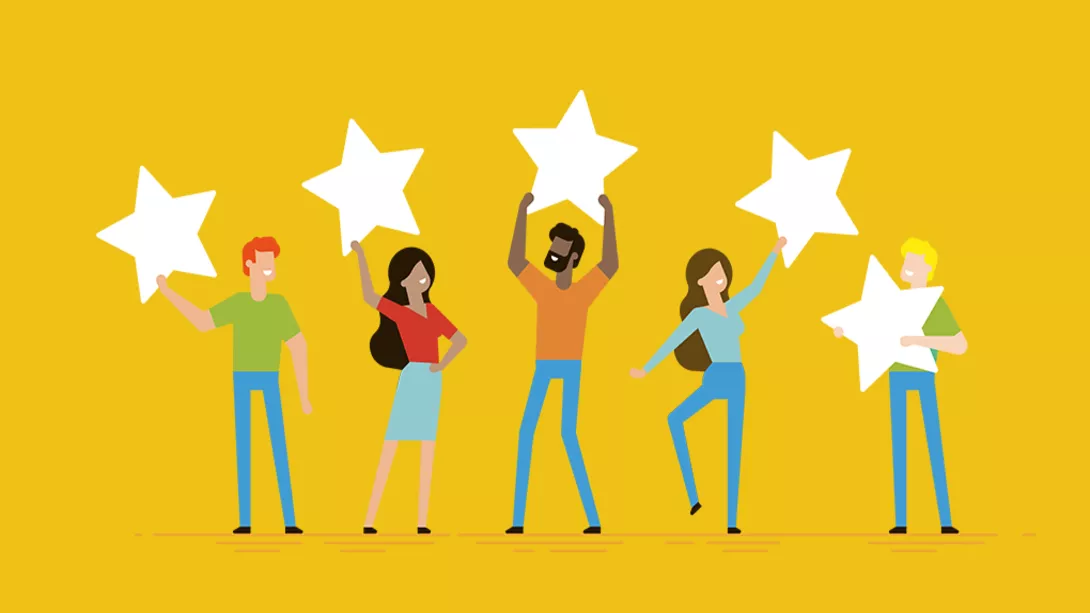 But agreement on what Customer Experience includes and what matters in shaping a winning strategy to meet customer expectations is still a matter of debate.
Forrester boils the definition of Customer Experience down to a simple sentence - "How customers perceive their interactions with your company". Note there can be a dangerous gap between what a brand perceives the quality of its experience is and what the consumer thinks.
Forrester also identified three fundamentals essential for a positive consumer response.
Ask yourselves – is your brand's experience
Useful?

Usable?

Enjoyable?
Digital transformation alone is not enough
Disruptors across all verticals, from Uber to Monzo, provide seamless experiences that set the bar for delivering 'surprise and delight' to their customers. Consumers now have heightened expectations of their brand interactions with all businesses. Eager to keep up, many businesses have tried to digitise their processes, culture and operations with varying degrees of success, all in the hope of developing a differentiator for their brand that can bestow a sustainable competitive advantage.
But without a clear understanding and business focus on the customer, departments will remain siloed and plans fragmented. A business strategy shouldn't be based solely on digital transformation but on CX transformation.
This argument is the foundation of our new guide Experience is Everything in which Richard Madden, Group Strategy Director at Bartle Bogle Hegarty (BBH), suggests
 "Good communications build both short and long-term value for brands. And it follows that any customer experience that aspires to be greater than the sum of its parts should also do both."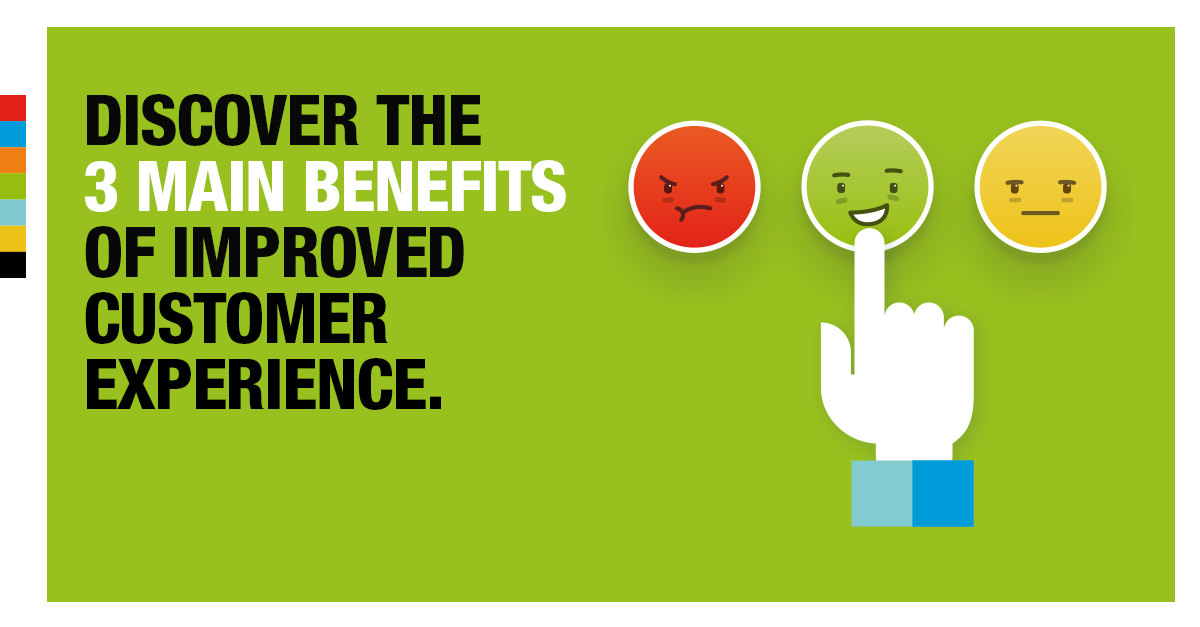 Businesses that can improve their CX benefit from:
Customer retention
Loyalty
Increased lifetime value
All leading to increased revenue.
In fact, 84% of organisations working to improve their Customer Experience see an increase in revenue, according to the Dimension Data Global CX Benchmarking Report.
Gartner spells out the positives clearly:
"Customer Experience Management is the practice of designing and reacting to customer interactions to meet or exceed customer expectations and, thus, increase customer satisfaction, loyalty and advocacy."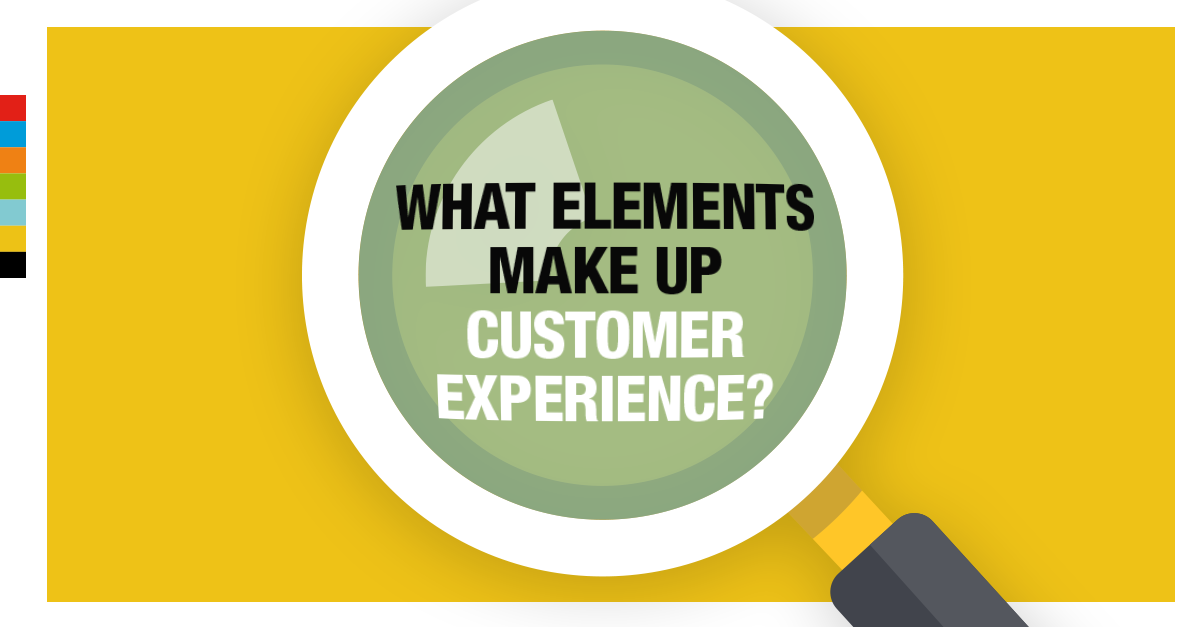 What are the elements that make-up the customer experience?
Customer Experience is made up of every point of contact the customer has with your brand and how it makes them feel. This includes encounters with your marketing and sales material and interactions with the products or service of the business.  
It can range from seeing an outdoor ad or receiving a piece of mail to using a branded app or calling telesales. It embraces how consumer-facing staff interact and the nature of a renewal or reminder notice. And the CX takes in brand touchpoints you might not directly control, such as car dealerships or restaurant franchisees.
Customer experience (CX) vs user experience (UX)
User Experience (UX) incorporates design, psychology and technical skills deployed to resolve problems and remove friction from specific interactions, for example filling in online HMRC self-assessment forms. But all UX work is in the service of the overall CX.
A UX interaction doesn't always have to be digital – it can apply to the tone and writing of mail. A friendly tone about a controversial subject such as an overdue bill can gently remind customers, without making them feel like a criminal.
For instance, TV licence renewal demands used to be written sternly. How's this for creating a better UX in the opening line?
"Been Away? Too Busy? Forgot? Lost Track of Time?
Renew Now, Then Relax, Knowing You're Covered"

We are human, after all.
Where does customer service come in?
A little more than a decade ago companies focused on 'customer service' – the interactions at point of sale and the aftercare - but the explosion of digital platforms and channels has changed the game.
Brands can influence and interact with a potential customer in new ways and execute more personalised, targeted marketing. Providing excellent customer service is essential but also now a sub-set of the overall CX.
Why marketing is important for customer experience?
The options for delivering engaging content on relevant channels, as part of an overall CX strategy, are evolving all the time.
Marketing planning and implementation is an integral part of CX as the multiple messages consumers receive contribute to their perception of a brand. Digital channels offer effective and immediate direct response mechanisms, but marketers do need to calibrate their use of media for both instant interactions and longer-term brand building – it's the latter that develops a richer engagement by suggesting stability, building trust and generating lifetime value.
Mail and customer experience
The impact of harnessing different channels to amplify a message has been proven many times, be it by combining online with outdoor activity, TV with print or any other omnichannel campaign approach. Reach and recall are strengthened by using more than one medium. Mail works alongside digital channels and has a role to play in the mix with its ability to grow both short – and long-term value for a brand – adding physicality to the digital and a perceived 'human touch'.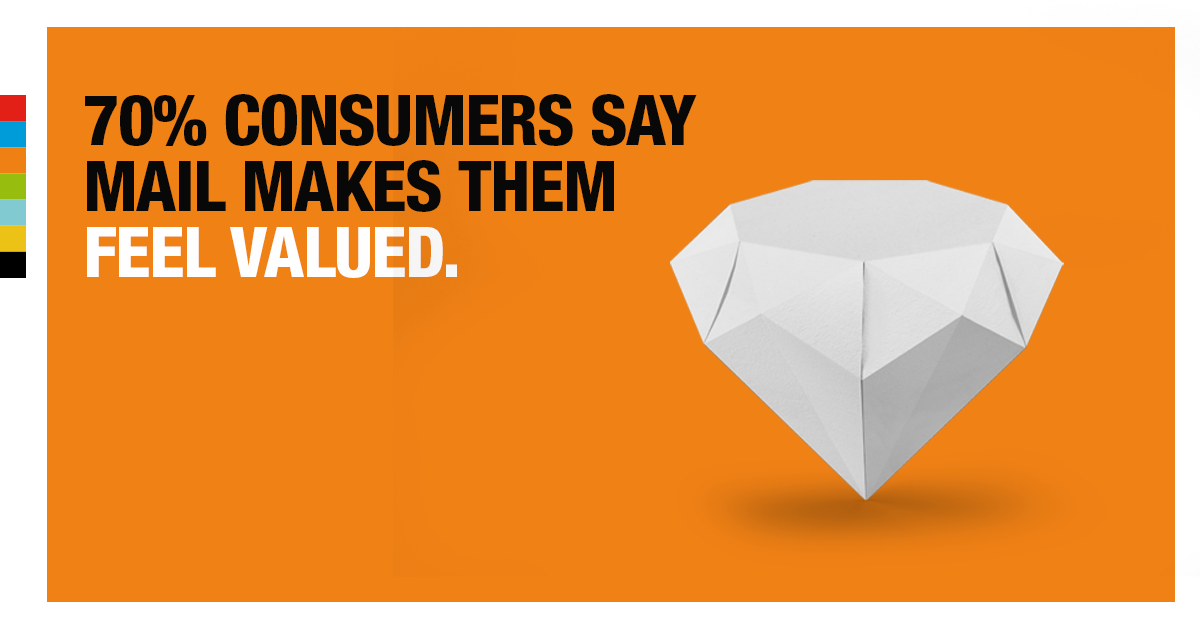 We know (70%) consumers say mail makes them feel valued by a brand and like receiving it. Customers find the brand experience more memorable – 49% more consumers recall receiving a piece of mail than they do an email.1.  We can equate the positive perception with sales – the latest IPA Touchpoints study shows that over a 12-month period 38% of consumers bought or ordered products or services after receiving mail.2
Marketers can incorporate mail into their Customer Experience marketing strategy with the right planning and advice.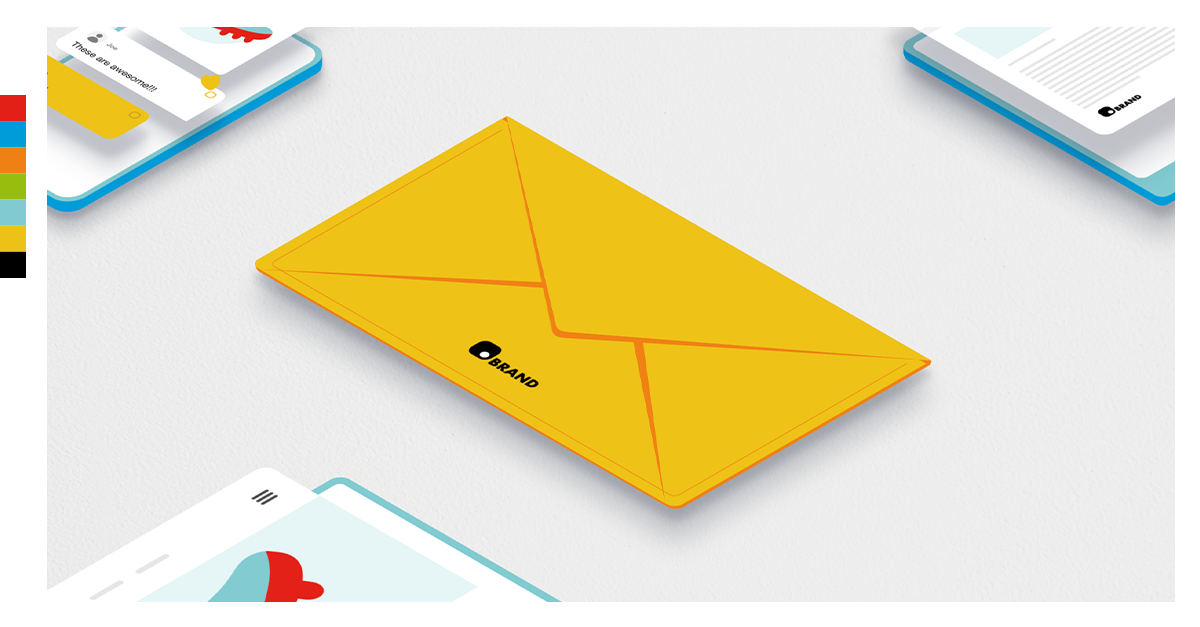 Bridging the online/offline gap for seamless experiences
Delivering a great experience means attaining excellence both online and offline. An Uber car may turn up when you need it but if it pulls up two streets away, you won't be impressed.
Businesses like M&S are deep into digital transformation and finding out that there's no gain without pain. M&S CEO Steve Rowe recently identified 'consistency' as a problem for the business while it undergoes this massive upheaval. In the haste to embed digital thinking and processes, a business may forget the importance of delivering a consistent experience across all touchpoints and retaining that 'human touch.'
AI and machine learning can speed up processes and reduce cost, for instance when dealing with customer queries by using a bot to answer basic questions. But once a customer problem becomes more complex, then there needs to be room for human judgment and interaction. Otherwise, issues that might have been defused early and easily frustrate customers (with all those social channels to vent on…).
Many martech companies, including Adobe and Dotdigital (previously known as Dotmailer), have anticipated the continued role of mail as part of the Customer Experience and are combining the tangible and emotional impact of mail with bespoke messaging. They offer automated 'programmatic mail' services that use a customer's online data to create highly targeted, relevant mail in real time when triggered by a permissioned customer action.
What happens when a brand gets customer experience wrong?
Consumers are more informed about how businesses operate, and the gap that can exist between brand promise and action. And they are far more vocal in their displeasure with a multitude of channels to make their views known, from calling for brand boycotts on social media to giving low marks on review platforms from TripAdvisor to Trustpilot.
Those involved in steering the CX must be mindful of the informed, empowered customer.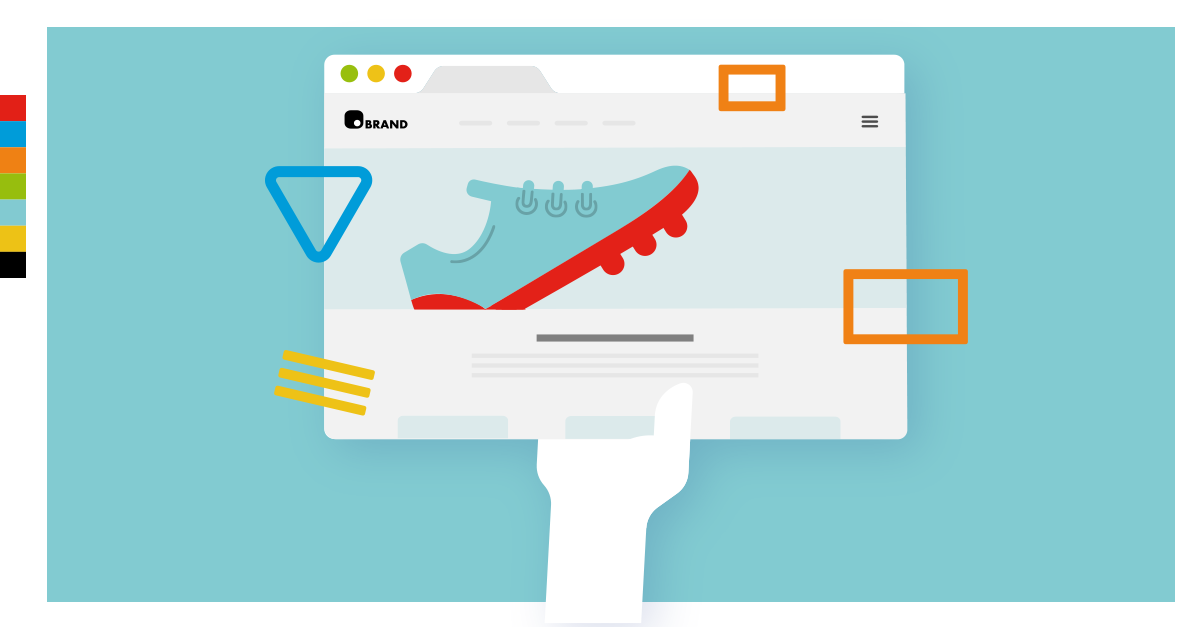 The super-charged customer experience of the future
Brands looking to survive the current waves of disruption are determined on providing a memorable CX free of friction, some sort of "Experience Utopia". But what happens when this becomes the norm?
People will remember the bad experiences. Good experiences will be expected as part of the customer-business transaction, but not stand out in the customer's mind.
Forward-thinking businesses are aware they must go a step beyond what we think of as CX to a new kind of relationship where they become an essential 'lifestyle partner'. Imagine your favourite hotel knowing how you like your room temperature, pillow firmness, audio levels and lighting set whenever you visit one of its locations anywhere in the world. That's a highly personal CX and the next stage brands can aim for.
How this plays out in the next decade will be fascinating.
To learn more about the latest in Customer Experience download our 'Experience is Everything' guide.

The guide includes a free editable customer journey map, helping to identify where you could improve your brand's Customer Experience.
References
1 Compared to 30% for email. Kantar TNS 2017 and Royal Mail MarketReach
2 IPA Touchpoints 2018
Further reading
Forrester, Customer Experience Defined
https://go.forrester.com/blogs/definition-of-customer-experience
City AM, One in five digital transformation projects fails as tech knowledge falls short
https://www.cityam.com/one-five-digital-transformation-projects-fails-tech
Usability Geek, Do Not Confuse User Experience with Customer Experience
https://usabilitygeek.com/confuse-user-experience-customer-experience
IPA, Three key ways to drive campaign effectiveness
https://ipa.co.uk/news/new-ipa-report-from-binet-and-field-reveals-key-ways-to-drive-campaign-effectiveness
Essential Retail, M&S is changing faster than at any time in my career
https://www.essentialretail.com/news/ms-is-changing-faster-than-ever