The ultimate guide to omnichannel marketing - benefits, tips and brand examples
Over the last decade, the number of brands taking an omnichannel approach to marketing has grown drastically. Learn how and why businesses use an omnichannel approach to improve their customer journey, reduce churn, grow the bottom line and so much more in this ultimate guide.
Customer Experience, Strategy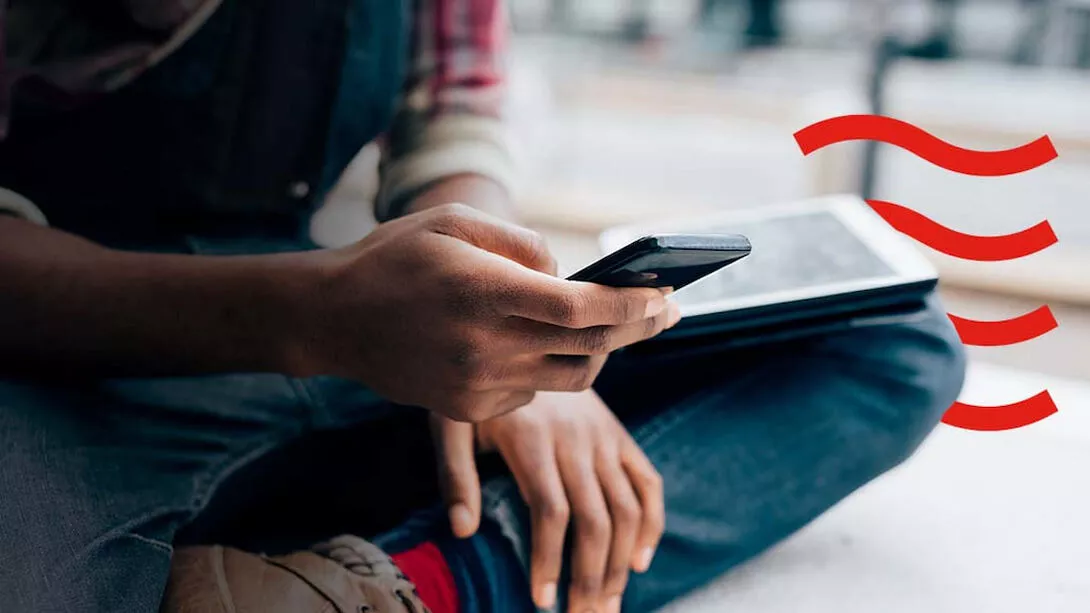 Businesses are becoming increasingly aware of the importance of an excellent customer experience (CX). A great CX not only effects the bottom line because a brilliant customer experience is what keeps customers returning, it also reduces churn and boosts customer lifetime value (CLV). Enhancing customer experience lies at the heart of omnichannel with 89% of companies saying that customer experience is the new competitive battlefield.1
The Google Trends graph below shows over the last 10 years the search term 'omnichannel' has risen drastically. Its epic growth is in-line with the rise of channels, platforms and technology available to consumers today. This is combined with customers demanding a better customer experience from brands they purchase from and changes in buying behaviour. Research by Harvard Business Review found that omnichannel customers spend 10% more online as well as 4% more in-store than single-channel customers2.
With this in mind, the purpose of this blog is to give you a deeper understanding of omnichannel marketing and explain why many businesses have realised its importance to enhancing customer experience.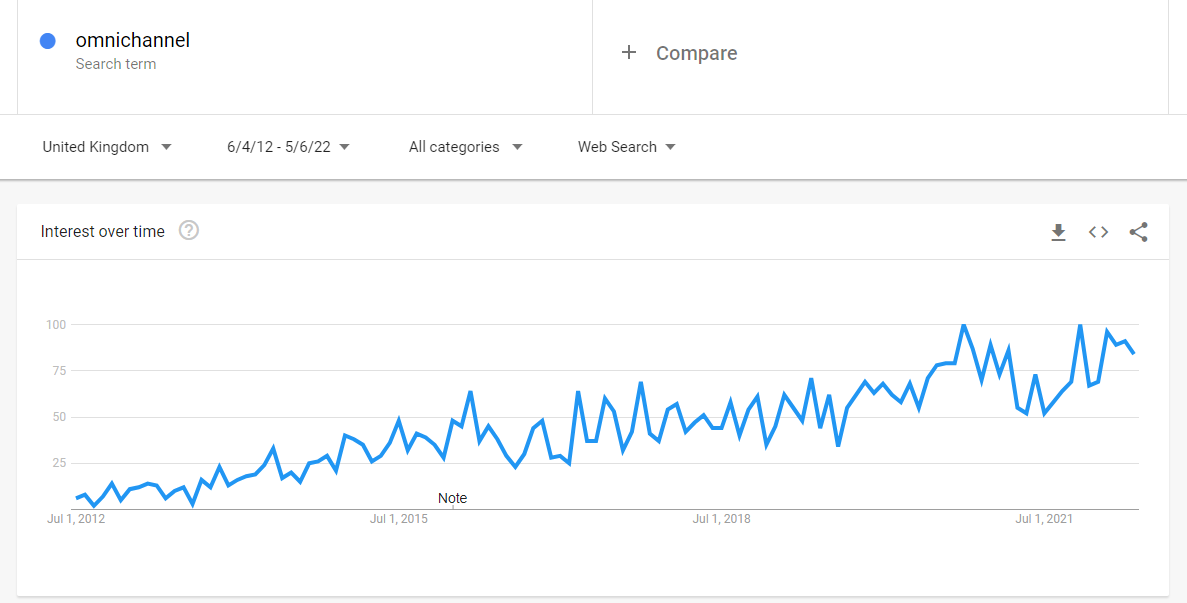 This guide covers:
What is omnichannel marketing? How is it defined
Omnichannel marketing is popular amongst businesses of all sizes. But what is it and how can it help your business? In short, omnichannel marketing is the integration of different touchpoints and communication channels used to interact with customers. It's a customer-first approach allowing for a consistent experience across the board. The vision is to deliver meaningful experiences as well as educate and empower the customer. It's important to note that omnichannel marketing is channel agnostic – meaning there's no preference to any particular channel. Instead, it's a case of channels working together harmoniously at different parts of a customer's journey.
A commonly used example of omnichannel at work is buying a coffee at Starbucks. Rather than making customers wait for their coffee in-store – waiting in line, followed by waiting for it to be made. Starbucks produced an app, allowing people to place their order through and pay by mobile prior to arriving at the store. This meant customers just had to collect their coffee and be on their merry way.
What's the difference between omnichannel and multichannel marketing?
If you've just seen the omnichannel definition, you've probably realised it sounds like multichannel marketing. So, what are the differences?
Multichannel marketing differs in that it doesn't provide a seamless and consistent brand experience across channels, but provides a different experience depending on the channel. Each channel is working in silos rather than focusing on the consumer. In omnichannel experiences, you can pick up where you left off from one channel to another and put the customer at the heart of the journey.
It's often said that omnichannel revolves around the customer, whereas multichannel revolves around the brand. Multichannel marketing is mainly concerned with making as many people as possible aware of the product or brand whereas omnichannel wants quality experiences for customers.
The main difference between the two is how it approaches customer experience. Although some may prefer multichannel for certain needs, omnichannel is superior in delivering the best customer experience.
5 benefits of adapting an omnichannel marketing strategy
1. Increased profits, and increase in customer lifetime value
Offering a holistic multi-platform and cross-channel retail experience ensures it's easier for customers to purchase from you. It also helps your customers to know that when they're ready to buy, they can do so in a way and time that's convenient for them. Given that omnichannel isn't constrained by location as it blends offline with online, it also allows you to identify and reach new customer segments.
2. Increased customer satisfaction, reduced churn and more recommendations and referrals
It makes sense to try to retain customers where possible - gaining new customers is anywhere from 5x to 25x more expensive than retaining an existing one. 
Keeping customers satisfied by meeting and exceeding their expectations is key to your success as a business. Your customers will be more satisfied knowing they have several ways to contact your customer service or sales team should they need to. Customer satisfaction and meeting customer expectations is important to reduce churn, which eats away at your bottom line.
Also, if people have a positive experience with your brand then they're more likely talk to their friends and family about it. After all, word of mouth is one of the best forms of marketing.
3. Break down internal silos by uniting different teams to deliver the same goal
With connected experiences that cover not only marketing, but sales, operations and customer service it allows the whole business to be on the same page and aligned about what customer experience should look like. In other words, customer experience doesn't just fit in one business area, but spans many. It's important that both digital teams and in-store teams are aligned and share some targets as they each play a part in the holistic approach of omnichannel.
4. Gain access to new customer segments as omnichannel customers aren't constrained by physical location
These customers can access a broader range of brands and products online and purchase at any time at their own convenience. Though competition online may be fierce, there are opportunities for brands wanting to embrace omnichannel to reach new customer segments. Having an understanding of changing consumer behaviour and customer expectations and reviewing existing insights can identify opportunities that may help your brand to uncover new customer segments.
5. Enhance operational efficiency
Enhanced inventory management
Using a specialised system to help your omnichannel inventory management will allow you to manage inventory with real-time inventory counts. If an item sells on social media for example your retail store will know. It'll allow real-time visibility across all your locations and sales channels.
Having inventory fulfilment data in one place will also allow you to understand the state of an order at any one time – has an order been picked, shipped, delivered?
Integrated Customer Relationship Management (CRM)
Develop a greater understanding of customer service by integrating teams across text, social, email and instant messaging, it means that the customer can seamlessly switch between channels without compromising quality of customer service.
Again, you'll have better insight of customers if you have a universal CRM which spans offline and online, ideally it will also be connected to a marketing automation platform to help nurture customers.
Why it's important to integrate offline and online touchpoints to deliver a successful omnichannel experience
Online and offline touchpoints both have a place in a successful omnichannel strategy
It's easy to think with all this talk about 'digital transformation' omnichannel is just looking at digital channels and platforms like social media, email, websites and apps. However, this couldn't be further from the truth.
Astoundingly, in 2021 nearly 70 percent of consumers in the United Kingdom expected their shopping behaviour to change in some way, shape, or form, compared to previous years. At nearly 40 percent, the most common expected change among UK shoppers was that they would visit physical stores less frequently3.
Retailers have had the challenge of increasing footfall to their physical stores. They've redefined the role of the modern storefront by introducing events and using floor space as a brand showcase. Physical stores help bring a brand to life by demonstrating brand values and providing customers with a memorable, tactile, sensory experience.
Also consider other offline channels like direct mail or out of home advertising as part of your omnichannel strategy as these remain an important extension of brand.
The pandemic accelerated the need for an omnichannel approach for retailers and FMCG
What once was enough of an experience just to 'go to the shops' to browse has become a thing of the past. Taken over by convenience, giants like Amazon have flourished and left many retailers – especially those with a sub-par digital offering – in the dust. According to PwC research compiled by the Local Data Company a massive 8,700 chain stores disappeared from Great Britain's retail locations in the first six months of 20214. This was due to lockdowns and other social distancing measures – also of course a fear from consumers for travelling into busy spaces.
Now, with looming stagflation across the country. The UK's cost of living crisis is attributing to slower sales, with many consumers "putting the brakes" on spending. Mindshare research published on Marketing Week shows consumers are already making cuts in order to stay afloat during the current crisis. Almost half (45 percent) are already reducing non-essential expenditure, with the biggest cuts seen in eating out, buying clothing, takeaways, beauty services and leisure5.
High-street retailers are looking for ways to entice customers back into stores by providing more meaningful experiences. It's forced them to reach new heights in channel integration and re-evaluate the purpose behind each of their platforms and communications channels.
Examples of brands using omnichannel
Fly above France in a hot air balloon… from L'Occitane's 555 Fifth Avenue New York store
French beauty and skincare brand L'Occitane recognised early on that to differentiate themselves and to cater for a 'phygital' world they needed to create an immersive in-store experience to delight customers, encourage footfall and allow for a very 'instagrammable' brand experience.
The experiences that L'Occitane created allowed customers to interact with the brand in innovative, exciting new ways. Such as taking a VR hot air balloon ride to Provence, France and fly above the lavender hills – the inspiration behind many of their fragrances. Haptic elements helped augment the experience and made them even more memorable, such as a relaxing hand massage during the hot air balloon ride. Another instalment shows vintage bikes in front of a digital display of French scenery and encourages customers to pose for photos of the scene. Customers could then share these photos across social media. Helping to generate even more user generated content and buzz about the store online.
Absolute Vodka uses direct mail to drive people online to purchase a limited-edition bottle
Retail brands weren't the only ones suffering from lack of footfall during the pandemic, certain consumer goods struggled also and needed to find ways to get people online.
Absolut Vodka embraced an omnichannel campaign which included mail to promote a special edition of their bottle. In 2020, pandemic-inspired safety measures had put a stop on instore promotions. Absolut needed a new way to get fans excited about the bottle launch.
Absolut identified neighbourhoods with a high percentage of the bottle's core audience, young, downtown professionals and mailed a high-quality, colourful mailing.
Included were three perforated gift tags to elevate the gifting proposition, vodka recipes for inspiration and a QR code to drive them to a store stocking the bottle. Social, digital and out-of-home amplified the mailing, increasing its impact. The campaign performed brilliantly, discover results here.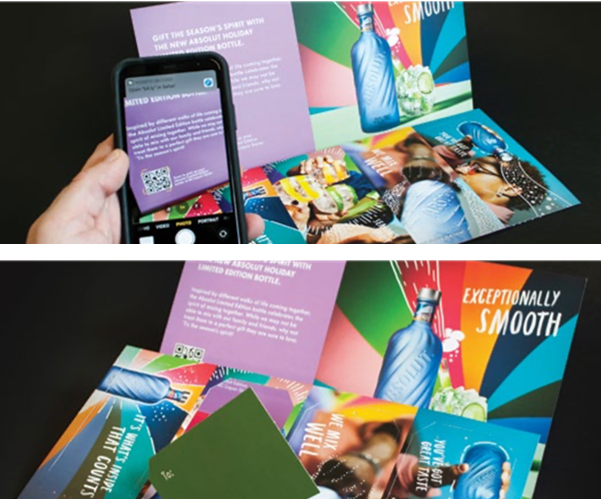 Fast food chain Pret à Manger teams with fashion designers to launch silk scarves inspired by new spring menu
Not only are retail stores trying to encourage footfall, but some brands are extending their bricks and mortar presence into online and reaching new customer segments.
I've got to say, this is one the most surprising brand collaborations this year. Regular lunchtime haunt, Pret have teamed up with three of Britain's hottest fashion designers. Pret à Manger will release limited edition 100% silk scarves that will be used to promote their Spring 2022 menu with the tagline 'get well dressed this season'. Perfect for content marketing.
What's better? All proceeds are going to The Pret Foundation to help fight homelessness.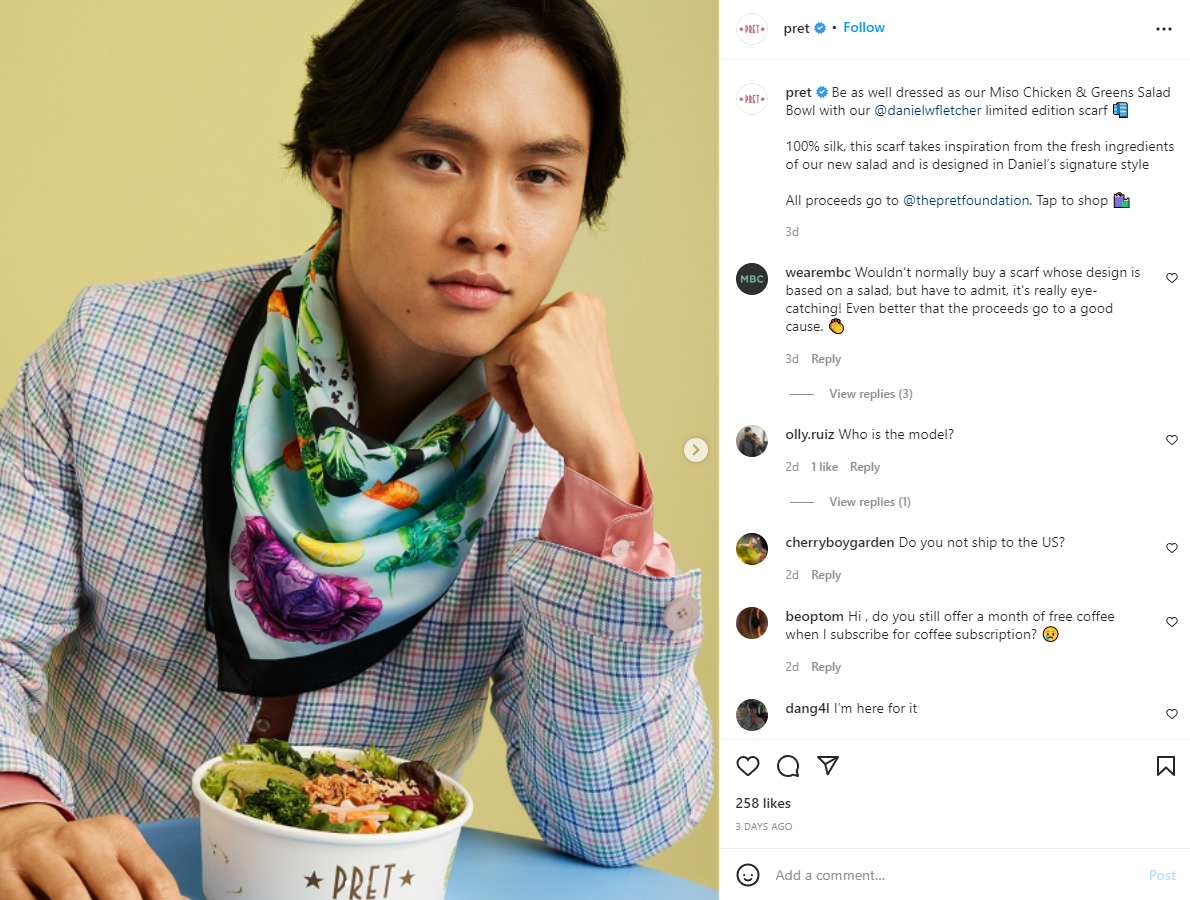 Luxury fashion brand Gucci accepting cryptocurrency as payment in some US stores
Customers expect frictionless payments from brands, so omnichannel even expands to payment methods. With the rise of Klarna allowing customers to purchase goods or services over a series of payments rather than just one, brands have expanded payment options to cryptocurrency.
In recent news, luxury fashion retailer Gucci have announced they will be accepting cryptocurrencies in five stores in America from the end of May 2022. The move was made to attract young shoppers to its stores and create a camaraderie among early adapters of the cryptotechnology.
"Gucci is always looking to embrace new technologies when they can provide an enhanced experience for our customers," said Gucci president and CEO Marco Bizzarri for Vogue Business. He went on to say, "Now that we are able to integrate cryptocurrencies within our payment system, it is a natural evolution for those customers who would like to have this option available to them."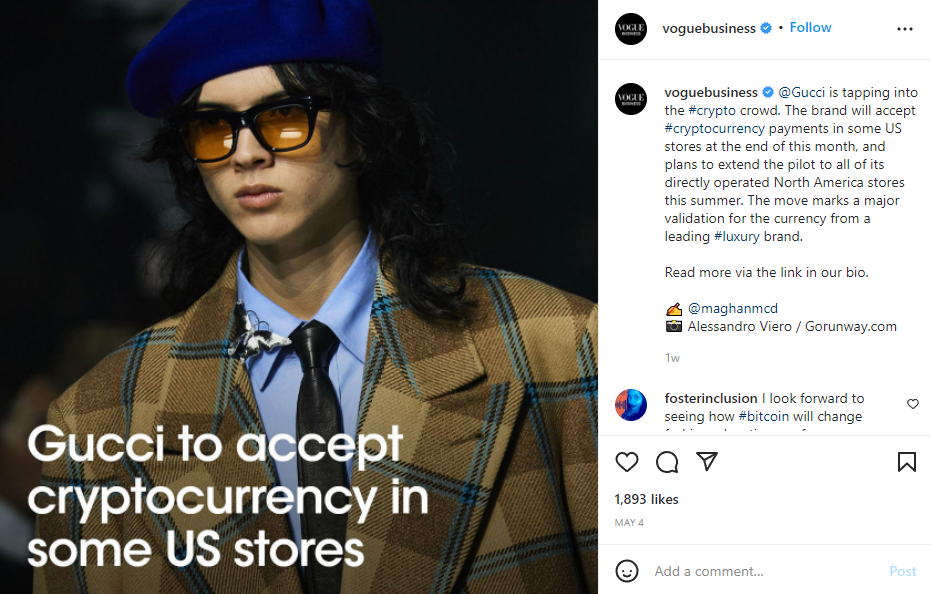 How to create a successful omnichannel strategy
Now that you know about the benefits of omnichannel and why you should consider adopting it, you need to know the steps involved in creating a successful omnichannel marketing strategy for your business.
1. Know your customers inside out
If you're going to take one thing about omnichannel with you today let this be it. Excellent customer experience is crucial to a successful omnichannel marketing strategy. You need to know your customers and what their key pain points are.
How do you do this? Put your customer at the heart of your thinking, perhaps create personas. Take into consideration demographics such as the location, age, gender and other factors that you believe will help. Keep customers in mind every step in of the journey, it's best to map out your customer journey with multiple touchpoints to see where they're interacting and what they'd interact with in an ideal scenario.
We have a guide that could help building relationships with customer mail. Here are some tips on how to get to know your customers better:
Be consistent with communications, have the same tone of voice and branding
Be relevant, ensure contextually you are providing the right information in the right context
Understand changing consumer behaviours so you can adapt accordingly
Invest in research to understand what your customers expect from your brand
Empower your customers to make informed decisions by delivering valuable information
Be agile and adaptable in your communications, don't be too rigid
2. Reach new customer segments
Knowing and understanding existing customers plays a massive part of omnichannel marketing due to its focus on customer experience and increasing customer satisfaction. However, your omnichannel strategy may also present opportunities to reach new customer segments.
How to use omnichannel to reach new customer segments:
Understand current consumer behaviour and how your brand can adapt to potential changing behaviours.
Analyse current purchasing data and buying behaviour to identify trends
Identify and define customer segments that would be most valuable to your business
Create a messaging plan to reach each segment by tailoring messages that will appeal to them
Determine which channels will be most effective in reaching your new segment
Have clear goals and KPIs to measure success
3. Insight is your friend, use it as a base
Don't be afraid to use data from different sources when you start to create your omnichannel strategy. You can use data from all sorts of sources. For instance, your CRM, search tools, social listening and even website analytics. Reviewing data, you'll start to uncover patterns. You can understand how your customers behave and from there think about tailoring a solution to best address their needs and target improving pain points that you've identified. A correct use of data could mean that you can keep customers coming back by delivering a more personalised experience.
4. Ensure customer support is on point
At the end of the day, no matter how customised your online strategy is, it can't always compensate for excellent customer service. Because of this, you need quality customer support to respond to customers and understand their needs. Preferably on a channel that the customer wants to use, at a time that's convenient for them.
This is vital to provide personalised experiences and give that human connection that many customers prefer before buying a specific product or service.
Excellent customer service doesn't always have to mean talking to a 'real' person, it could mean that a brand has a really good data-driven chat bot, or combine AI with 'real' customer service for an efficient process when you can't necessarily have people on call 24/7 to answer queries.
5. Use the right marketing automation tools for communication
Marketing automation also forms part a lead nurturing plan. Brands could warm leads up by communicating to them at the right time, in a way that suits them and with the right message.
Think about behaviour triggered communications. It's something that Amazon do well to encourage you back to their website. If you've been viewing a product, then they'll follow up with an email to ask if you're interested. If you've bought a product, then they'll follow up with an email to ask for a review or feedback. Email isn't the only communications channel used for marketing automation, brands regularly use SMS and push notifications as well.
Did you know it's possible to include mail as part of your marketing automation efforts? Direct Mail can be triggered at any point of your customer journey easily using marketing automation tools. You can also retarget visitors to your website using direct mail retargeting, also known as 'programmatic mail'. In other words, certain user behaviour (like abandoned cart) can trigger a personalised mailing and drive the prospect back online to complete the sale. 43% of mail drives commercial action6. Find out more about mail automation.
There are plenty of marketing automation platforms available, so do your research into what will work best for your brand.
6. Provide valuable content in a context that suits the audience
Omnichannel refers to a consistent and unified experience for your customers, so you can reduce churn and increase customer lifetime value. Therefore, you need to provide quality content at many different points in the customer journey.
When omnichannel content marketing is concerned, you should know that it takes on many different forms. You have social media content, blogs, customer reviews, videos, of course mail and much more to consider.
Be sure that the context of your message is relevant and sent to the customer at a time they'd be most responsive.
7. Create memorable and meaningful experiences
Creating memorable experiences is one of the best ways to keep your customers interested in your brand. When you create experiences through omnichannel, you need to ensure that the message you send to potential customers is something they're going to remember. This will ensure they keep your brand in their mind the next time they want the sort of products/services you offer. It might not just be the message itself, but the way that it's delivered that matters most.
8. Invest in your inventory and CRM systems to ensure they can cover omnichannel
Due to offering customers a diverse range of channels that omnichannel retail can cater for, having an "omnichannel-ready" inventory management system is crucial.
This is so that you can always:
Have up to date stock information from different sales platforms, including social media
Know where an order is at any point of the fulfilment process
Make better purchase decisions by reviewing inventory data reports
Having Customer Relation Management (CRM) software is crucial for omnichannel success.
As well as being a hub for customer and prospect data, CRMs can facilitate timely, automated, targeted communications to customers and prospects. Successful CRM implantation is also key for improving sales productivity and should allow the sales team to measure their pipeline and predict future revenue in real time.
In our survey, consumers made it clear that they want to have a choice on how, when and why they receive all types of mail and digital. This last point cannot be overstated—83% of our respondents said they want that choice.7 With this in mind, having a CRM system that is able to cater for omnichannel is paramount.
Benefits of having a CRM system to support your omnichannel strategy include:
Manage customer communications and support and understand their preferred channels
Understand customer's preferred channels from your CRM data
Get to know behavioural patterns and react to changes in purchasing behaviour
It's a bonus if your CRM can be plugged into a marketing automation tool to make communication with customers or prospects easier. Most marketing automation tools will offer various channels to communicate with customers or prospects. Of course, this is providing permissions have been met. Examples of channels available on marketing automation platforms include email, text, push notifications through apps and direct mail. Mail is one of the most effective channels to drive action by consumers and should be part of your marketing automation efforts if this is your goal. Research within WARC's report 'Driving effectiveness with direct mail' shows that 70% of people have been driven towards an online activity by direct mail. The report goes on to show that 35 percent of consumers have made a purchase, or made a payment or donation in the past year as a result of receiving a piece of DM.8
9. Measure omnichannel success by creating SMART Goals
Like any marketing, it's important to establish goals so you know if what you're doing is successful or not. SMART goals stand for specific, measurable, achievable and timed. When deciding on your omnichannel goals, it's often a good idea to make sure that the goals are clear and realistic enough so that success is more likely and more achievable. Have two or three on your mind and create an omnichannel strategy that clearly reflects that and reaches your target market effectively.
Some key performance indicators brands use when measuring the omnichannel customer experience are:
Net Promoter Score
Customer Satisfaction score
Customer Lifetime Value
Customer Loyalty Index
Shopping cart abandonment rate
Omnichannel marketing example featuring direct mail
Toolstation uses hyper-personalisation to help busy tradies save time shopping
A brilliant example of a brand knowing their customers inside out and delivering a better customer experience is Toolstation. Toolstation used personalised mail to empower their customers to purchase easily online.
Toolstation's massive 800-page catalogue is well-loved by customers, but not great for tradespeople on the go who want to find and order something quickly. Knowing their customers took their catalogue everywhere and to improve customer experience, Toolstation wanted customers to order online at their own convenience.
Toolstation and their agency Havas Helia sent a 4-page mailing with 6 QR codes that directed customers to the departments they shopped most often - quickly. 143,000 pack iterations ensured hyper-personalisation – all by crunching shopping data.
And, as customers would often take their Toolstation catalogue wherever they went, they were given heavy-duty stickers of the QR code to attach to the places they needed the brand most: their toolbox, workbench or dashboard. The full sticker panel could even be torn off to create a miniature Toolstation containing their key departments on the go.
This personal access was wrapped up and sent in a mailing with the intriguing headline 'Turn anything into your Toolstation'. The booklet that housed these insanely useful QR codes was also personalised to the recipient - 'Libby's Toolstation' – making it feel as relevant and familiar as the much-loved bible. This innovative and highly relevant QR code mailing delivered an ROI of 3:1. Targets were smashed by 300%. Average order values went up by 5%. Traffic to the website went up by 10%. The campaign also won silver for Best use of Mail at the DMA Awards 2021.
Impressive, isn't it?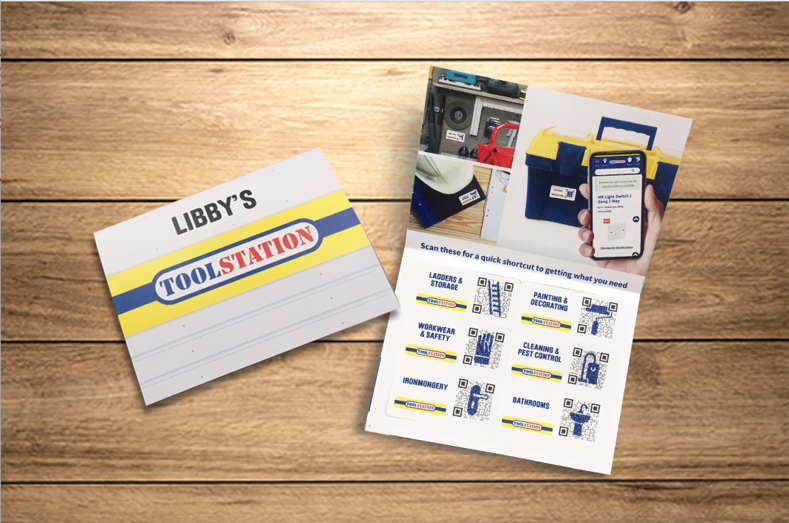 Benefits of including direct mail in your omnichannel strategy
Customer experience lies the heart of any great omnichannel strategy. We've talked about why it can be so valuable to increasing customer lifetime value, reducing churn and retaining customers. It also benefits the bottom line, CX leaders have higher revenue growth = as much as 4.4x as laggards.9
With the notion of omnichannel being available to people in right place, at the right time, mail could play a valuable part of improving your brand's customer experience.
Our latest report 'Building relationships with Customer Mail' features new research and has been written by Marketreach and Accenture. Customer Mail, mail sent to customers, donors, supporters or anyone you have an existing relationship with, plays an important role in building excellent customer experience. Consumers trust mail. It's highly engaged with by all ages including Gen Z and is proven to build all-important customer relationships. Done well, mail is a powerful way to break through the digital overload and show customers you care.
Have you considered where mail fits into your omnichannel marketing strategy?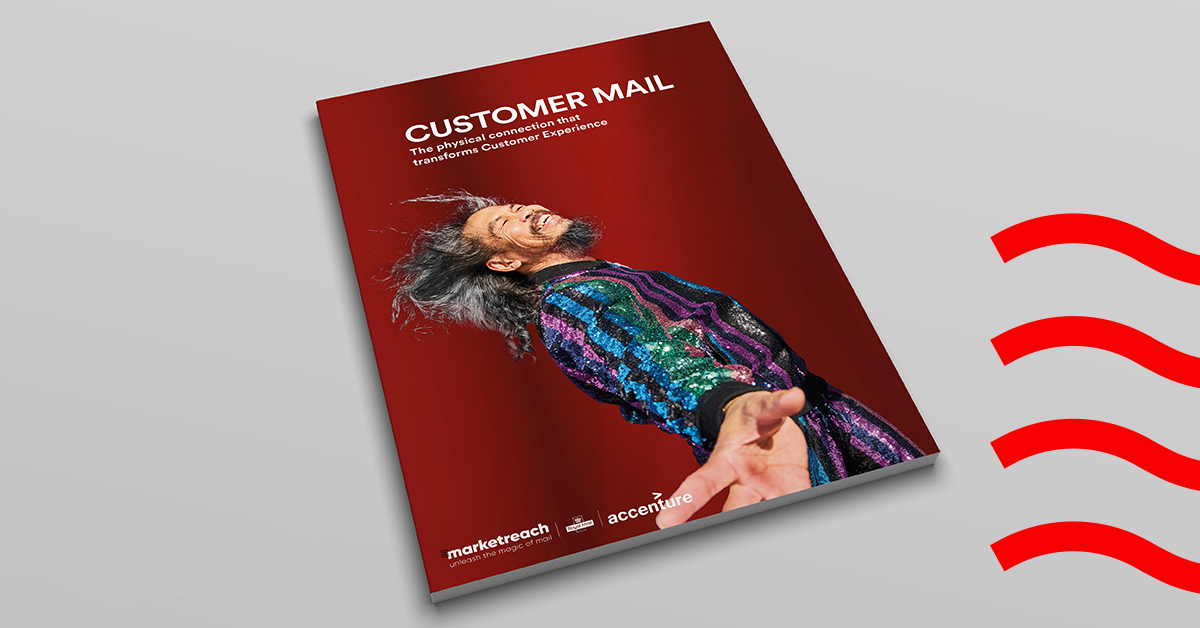 To understand more about the potential for Customer Mail to integrate with other channels to optimise the overall CX, take a look at our latest report produced in collaboration with Accenture.
Further reading
1https://www.marketreach.co.uk/resource/customer-mail
2https://hbr.org/2017/01/a-study-of-46000-shoppers-shows-that-omnichannel-retailing-works
3https://www.statista.com/statistics/1247606/expected-changes-to-shopping-habits-among-uk-consumers/
4https://www.pwc.co.uk/press-room/press-releases/decline-in-stores-slows-as-government-measures-and-pent-up-post-1.html
5https://www.marketingweek.com/consumer-priorities-inflation-brand-loyalty-interesting-stats/
6https://www.marketreach.co.uk/resource/direct-mail-effectiveness
7Royal Mail MarketReach, Trinity McQueen, July 2021
8https://www.marketreach.co.uk/resource/direct-mail-effectiveness
9https://www.forrester.com/report/improving-cx-through-business-discipline-drives-growth/RES137906