Five consumer behaviours that impact the media mix
During the lockdowns people looked for new pursuits, developed new interests and found new ways to connect. Now marketers and their agencies are operating in a world that is familiar but strangely different from pre-Covid times.
Customer Experience, Effectiveness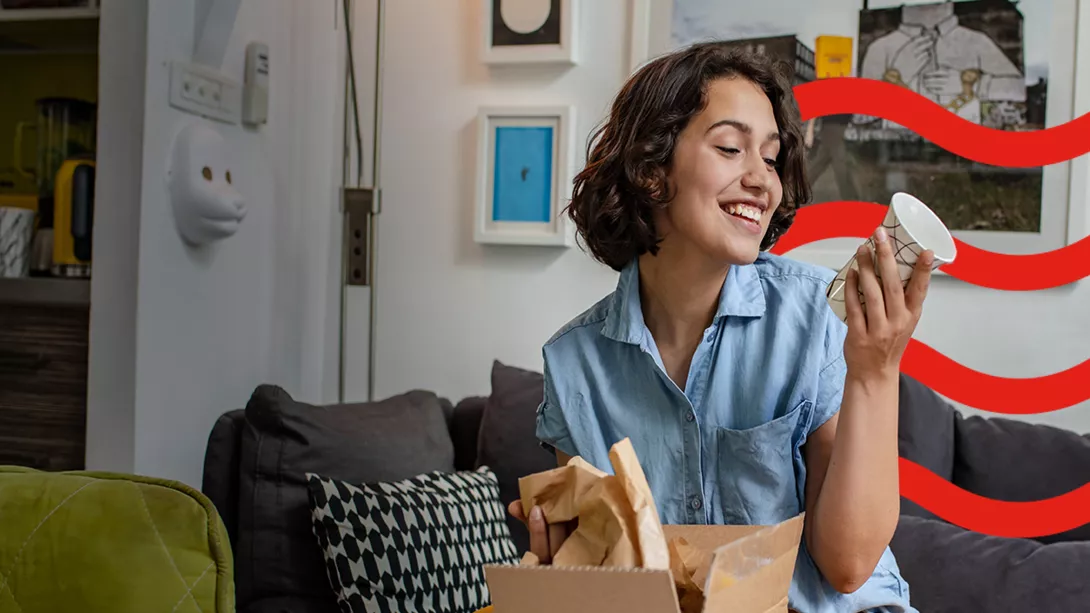 Many consumer behaviours have changed since the pandemic began making it harder than ever to build a marketing plan or develop new brand offerings. 
The challenge for marketers is how to shape an effective creative and media strategy to recognise customer behaviours in this volatile landscape.
Five consumer behaviours to watch out for
Here are five consumer behaviour trends to watch and consider when planning media with agency partners.
1. Online shopping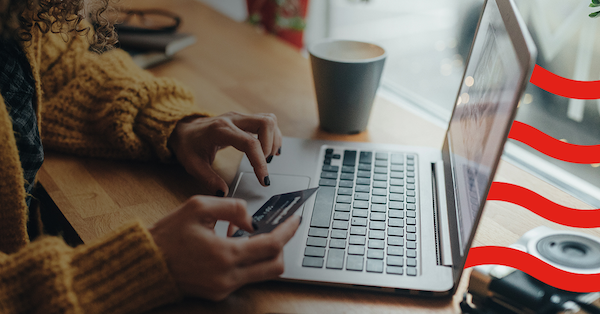 Online shopping has soared since consumers in lockdown had to find new ways to access goods. Records have been broken and sectors from pet food to cosmetics have seen orders pour in. 
The Adobe Digital Economy Index suggested that UK shoppers spent £10bn online in July 2021 – the highest monthly spend of the year so far and the highest ever online spend recorded in July. 
 
While some areas continue to grow, we are starting to see others decline as customers return to shops. Online grocery for example has dipped from a peak of 15.4% at the very start of the pandemic to 13% in the summer. A Kantar spokesperson said "… the unconverted are starting to drop away, preferring to get back to store instead."
With more consumers shopping online, it's important to use channels that maximise the opportunity to drive conversions.
Offline channels can and should be integrated with online to drive conversion. Direct mail is proven to grab consumer attention and drive online actions - during lockdown, JICMAIL data found a 70% jump in online behaviour driven by mail. 
2. Working from home
Vast swathes of the office-based workforce have experienced sustained bouts of working from home.  Some enjoy it, some find it stressful and many miss the office camaraderie and creativity that springs from informal conversations. Zoom fatigue is definitely a thing and some positive aspects of office life cannot be replicated.
But it is hard to put the genie of WFH back in the bottle.  Businesses now have to take the wishes of employees into account and find the right balance; it's noticeable that both Google and Apple have postponed mandatory return to the office until 2022. 
Workers are returning, but commuter levels and time of journey have changed – rail is carrying a third of passengers compared to pre-pandemic.
What this means for reach
This has had a dramatic impact on media channels that thrived on commuting time, outdoor and radio in particular.
Outdoor, has been impacted by the drop off of people in city centres. Total expenditure on out-of-home fell 28% in 2020 year on year, says Zenith, and is not forecast to get back to pre-pandemic levels this year.
And what happens to the role and value of 'drivetime' commercial radio when there is no defined rush hour and captive car audience? 
Conversely, this means channels that reach people in their homes have increased in importance – television is at the forefront (and there is a battle over who owns the living room brewing again as both Sky and Amazon prepare branded smart TV sets). Mail is welcomed in the home and via door drops can reach nearly 30 million households. 
During lockdown there was a significant uplift in engagement with mail which reached its highest level ever at 96% - while the biggest rise in engagement came from people aged 18 – 34.
3. Shopping local
Enforced time at home reinforced the importance of shopping locally and the value in supporting local businesses. Barclaycard Payments research illustrates this shift in shopping habits with nearly two-thirds of consumers shopping closer to home. Will this continue as people return to their previous "normal" lives, out and about, playing further from home? More than 90% of respondents to Barclaycard Payments' poll say they will keep supporting smaller and independent retailers.
Local businesses, even if owned by a national company, are going to need channels that reach into the local communities. That can mean live event activations, local outdoor, door drops and targeted social media advertising, reaching people in communities with targeted messages about local areas. 
4. Sustainability and mindful spending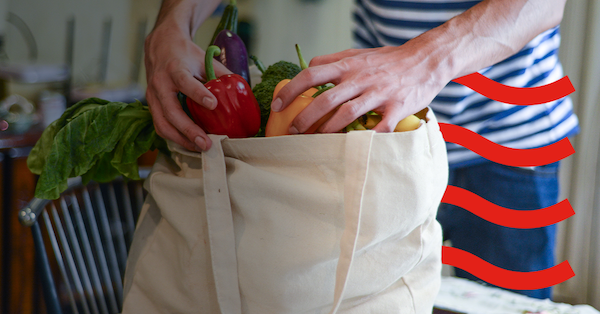 While Covid has occupied much of everyone's 'mental space', the topic of sustainability and climate change is returning to front of mind. With the UK set to host the 26th UN Climate Change Conference (COP26) this year awareness will be higher among the general population. 
The period of lockdown has already prompted some people to be more mindful of consumption and the brands they support. A BBC Global News report found 81% of consumers agree that demonstrating clear commitment to sustainability – for instance reducing packaging - adds value to a brand. 
Marketing has a role to play 
Environmental responsibility extends to the marketing sector and brands and agencies need to take on board changing attitudes.
WFA research shows the role of media leaders in global businesses is expanding to take in "the ethical dimension of media investment" – people expect them to make positive choices for the environment, consumers and society. The UK's Advertising Association recently launched the Ad Net Zero initiative with the aim of reducing UK advertising's carbon impact to real net zero by 2030. 
The online sector can contribute as technology's environmental impact may be hidden, but is high, from the heat waste from data centres to the cost of breaking down hardware like mobiles and laptops safely (e-waste).
Mail does offer sustainable options to help marketers reduce the environmental impact of their marketing. Not-for-profit organisation Two Sides has recently published research showing paper is one of the most recycled materials - in Europe 74% of paper was collected and recycled in 2020. 
5. Household incomes
Spending patterns are likely to change as a host of unpredictable factors puts a squeeze on household income, from rising energy prices to the wind up of furlough schemes. 
The pandemic led to a 3.2% drop in UK household and gross disposable income, to £369.9 billion in Q2 2020, according to the Office for National Statistics (ONS). People do want to spend and enjoy themselves but will be looking for value for money. Sitecore's Holiday Shopping Trends 2021 report says 60% of Gen Z plan to spend more this Christmas but 78% of the poll overall said that the pandemic has made them think more carefully about how they spend their money.
Those taking a more pragmatic approach to shopping will look for bargains and prioritise lower prices. To avoid diving into discount wars brands will have to major on value and marketers will have to convey the value message in communications.
Channels seen as trustworthy will help reinforce the value for money message. Mail as part of the media mix provides a highly trusted option with 87% of consumer viewing mail as believable.  And, is trusted across all age groups.
According to JICMAIL data for Q2 this year, vouchers played their part in prompting consumers to visit retailers with 2.1% of all mail prompting a voucher redemption (up 28% year on year). Promotions aren't just limited to consumer brands, Google recently used direct mail to make an AdWords offer to businesses.
How to engage with changing audience behaviours
More than ever, marketers and agencies are going to need a solid knowledge of all platforms and channels, their unique properties and their audiences. 
A clear focus on the most relevant touchpoints for your audience is important. As is an understanding that mapped customer journeys are not set in stone but fluid and need to adapt over time. Below are some suggested strategies for responding to this rapidly shifting set of consumer behaviours:
Ensure you have a multi-channel media mix that meets the new customer journey – for instance, check what media are effective on a local level. 
Review how your marketing can make the customer feel valued – 70% of respondents in research said that mail makes them feel more valued. Marketers can build on this with personalised mail messages for that extra element of surprise and delight.
Make sure you run the attention rule over channels – some channels deliver more focused attention. It's hard to do anything else while reading, and a creatively designed piece of mail with a strong call to action will make people curious.
Incorporate the latest data on audiences into CRM systems for better targeting, so the right person receives the right message at the right time. Direct Mail can be automated and integrated with CRM systems for fast, efficient targeting.
Dial up your brand's contribution to social issues in a way that helps your audience see how your business cares about its environmental footprint. Find an authentic way to show this in your use of packaging or communication. 
Change is a constant and marketing and agency teams are valued for their ability to flex and respond at speed to shifting trends and behaviours. It can be exhausting but also exhilarating and for those up for the challenge you can rest assured that consumers will continue to surprise you.
In association with marketing intelligence experts, WARC, we've developed a report that takes a fresh look at the benefits of direct mail in today's world. With more people working from home post-COVID and the rise of ecommerce, consumption habits have changed. As a result, the physical impact of direct mail in an increasingly digital world can be a game changer for brands.  Download it for free now.