How brands can stay relevant in crisis times
The world is in a different place now. We've been thrown into uncertainty - an unprecedented challenging time for most people globally.
Customer Experience, Strategy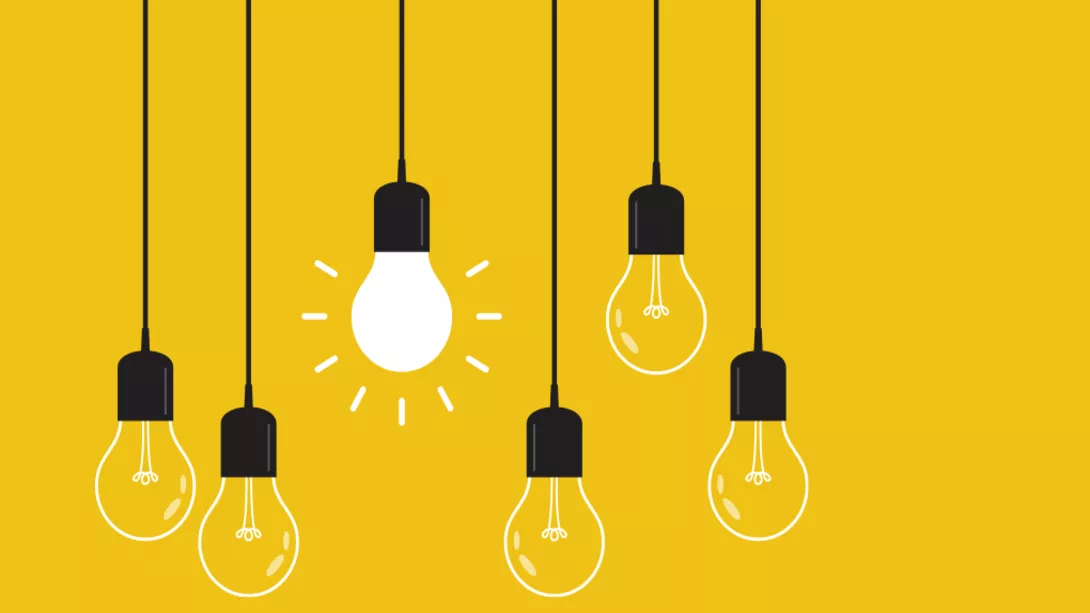 People are generally more fearful than they ever have been, businesses and in some cases industries that we all thought were failproof are now struggling under these circumstances. The situation is evolving rapidly. We know that.
I wanted to explore options for brands to keep in touch with key audiences, whether employees, customers or other contacts. Although we are undoubtedly in a difficult time, this still presents opportunities for brands to reach out and communicate.
Although many brands appear to be retreating from business as usual marketing activities, there are still ways that you can, and should be communicating.
If your message is relevant, useful or helpful it will be appreciated.
The state of the nation
Question: When thinking about coronavirus which of the following, if any are you most worried about? Please tick all that apply.
UK population are most concerned about friends/family and risks to the elderly/people who are already sick.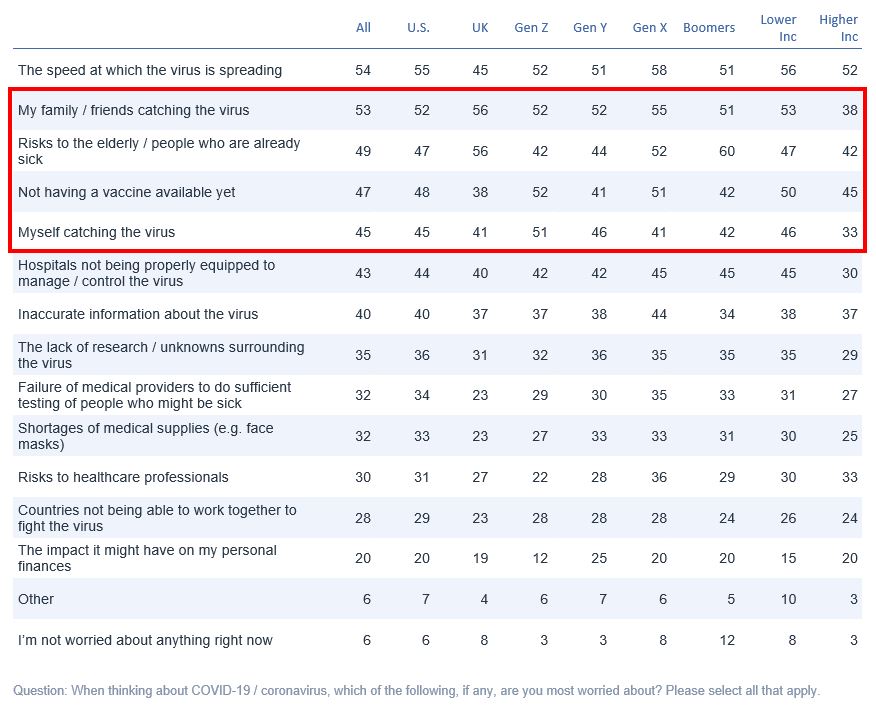 People have made significant changes to their behaviour
Question: Which of the following changes, if any, have you made as a result of COVID-19 / coronavirus?
Personal hygiene measures, keeping informed and avoiding public places is the new norm.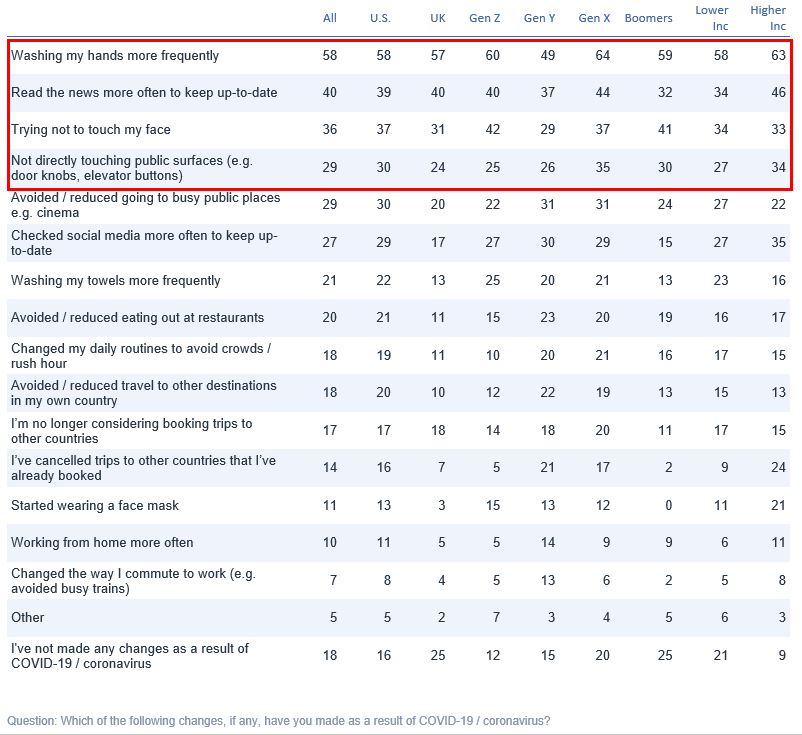 Tips on how brands can stay relevant during challenging times
It is the right time for brands to get closer to customers in a way that can deliver real value. If a brand can stay an important part of their customers' lives now, it will be front of mind once this difficult time passes.
This requires careful planning about what your brand offers and how it fits into customers' lives:
If you are going to engage customers at this time, the message should be – relevant, useful, helpful, clear. People may have time – but they don't have time to waste
All communication should establish your brand and its values – be authentic. Tone of voice and approach are vital in supporting those messages.  Any communication should be helpful to most recipients (without being reactive) – focus on what your brand delivers and how it can make a difference to people
Consider what the right medium for the message is – messages that need to be fast and simple are right for email. More complex information, or messaging that people will want to save are ideal for mail
Humour is much needed, but avoid being frivolous or appearing not to recognise the gravity of the situation.
Why consider mail to communicate key messages
In times such as these brands may be wanting to maximise their reach, reassure audiences, signpost local services or updates and connect communities and people online.
Here are some ways that brands are using mail to share important information with audiences.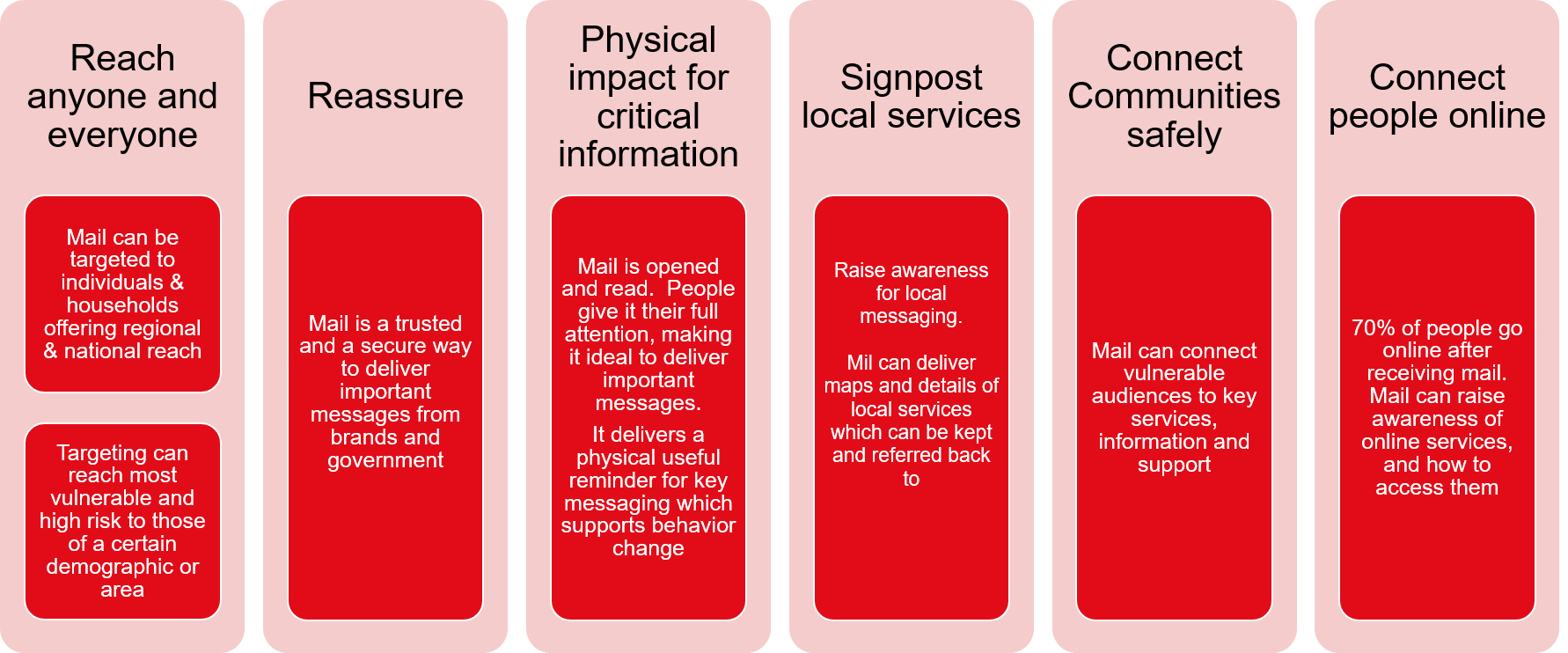 Ideas on how brands can reach out to spread key messages
It's fair to say there are opportunities for most B2C sectors in terms of what they could be communicating. The bottom line is just make sure it's welcomed by recipients. The advice for brands is to be helpful and empathetic.
Mail, Door drops and Partially Addressed Mail can reach people in the home:
Retail - Local restaurants - Door drops from restaurants offering delivery/take-away services. Also, restaurant vouchers for meals to be redeemed in the future, reassurance of ongoing service, expansion of services (deliver a meal and groceries together)
Supermarkets – Priority shopping times for vulnerable and NHS audiences – Door drop to high risk areas, tips to manage access safely, guidelines on what to expect in-store, when the best time may be to go online for new delivery slots, signposting to other community support
Government– Mail to vulnerable audiences – reassurance around social distancing – tips, how to reduce loneliness, dispel Coronavirus myths, information on access to new support, give physical keepsakes to remind e.g. 2m of social distancing and 20 seconds of hand washing
Financial Services – Letters to customers offering mortgage respite, short-term loans. Small businesses – any financial strategies in place to offer support during this tough period, guidelines for heavy branch users on accessing online or phone services
Insurers– Write to customers about changing travel Terms and Conditions, how to make claims easily, or manage expectations during this busy period
Utilities – Short-term price cap, reassurance about ongoing services, advice about managing costs (staying home may raise energy use – so perhaps give some advice on how to minimise energy use in the home
Telecoms – Increase data packages, bundle services, extending key services in the short term, tips on ensuring best quality WiFi
Charities – Services with home food delivery, help with online shopping/ordering prescriptions, mental health support, updates on how the charities are offering support
Although the situation is complicated and I don't underestimate that, brands should position themselves so that when we are finally past this, activity can continue as swiftly as possible.
Let's keep up the communications.
Further reading
GlobalWebIndex, Coronavirus and Consumers
https://blog.globalwebindex.com/trends/coronavirus-and-consumers/