Phasing out third-party cookies isn't the end for trusted brands
Web browsing is technically free for users, but there's a deal happening with every click.
Strategy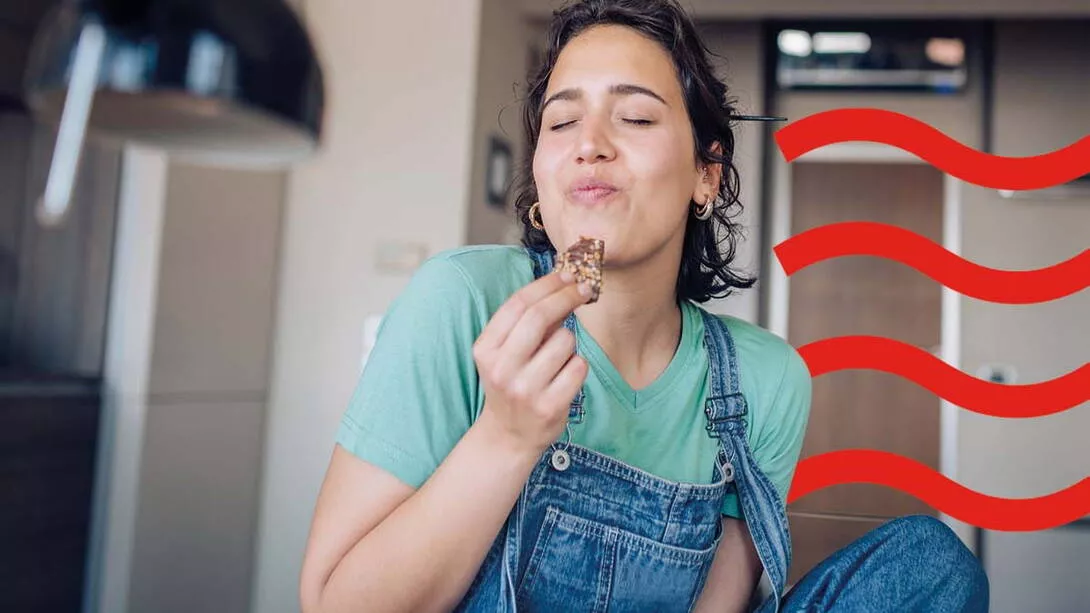 In the mid-1970s, renowned economist Milton Freidman, famously noted that "there's no such thing as a free lunch".
He was referring to the common practice of American bars and saloons, where a "free lunch" was given to customers who bought a beer. The bars would then serve foods that were high in salt like ham, cheese, and salted crackers.
The marketing focused on the 'free' lunch. But the revenues were boosted by the not-so-free beer.  
The same value exchange applies when we use the internet to access goods and services, for entertainment, or for research. Web browsing is technically free for users, but there's a deal happening with every click. Publishers provide content and advertisers pay for it by buying ads. And the user often unknowingly, agrees to share their data with an unknown amount of third parties when they click on the 'free' content. 
This value exchange has driven the commercial growth of the internet for 25 years. But this is all about to change with significant implications for marketers.  
The crumbling cookie
What are cookies?
Digital marketing has been supported by cookies. These are small files that hold crucial pieces of data that identify a user. Cookies track users' movements across the web. They are used by brands and agencies to target audiences based on their demographics, location, income, and browsing history. Collecting this wealth of personal data helps to drive both relevancy and online conversions.
But as many of you will be aware, soon this data will no longer be available. Safari and Firefox, the second and third most popular browsers in the world, already block third-party cookies by default. And now Google Chrome, the most popular browser with control over two-thirds of the global market, is set to do the same. Once Chrome pulls the plug, currently planned to be phased out in stages starting from 2022 and finishing late 2023, the era of the third-party cookie will be over. 
Consumer awareness of personal data
Google, Apple, and other tech businesses are responding to a new wave of consumer awareness around digital privacy as people start to realise how much the 'free lunch' really costs. An ICO survey found that 63% of people thought it was acceptable for websites to display adverts, in exchange for the website and its content being free to access. But, the survey found a  huge drop to 36% once consumers were made aware of how their personal data was being captured and used to target ads.
Consumers call the shots
Consumers have put the cat among the pigeons with their growing expectations of data privacy. This movement is picking up momentum and forcing brands, agencies, and tech businesses to put the needs of the consumer first. If they want to nurture a strong and long-lasting relationship with them, this is a must. 
The changes to cookies don't just relate to website cookies. The way in which mobile data is collected is changing too. Apple has made changes around user privacy, introducing App Tracking Transparency (ATT) to allow consumers to withhold consent on any tracking of their digital journey across apps. 
And around the world, policymakers are changing laws to reflect consumers' data privacy concerns. The European General Data Protection Regulation (GDPR) was introduced in 2016 and has since become the template for similar privacy regulations around the world, from California to India.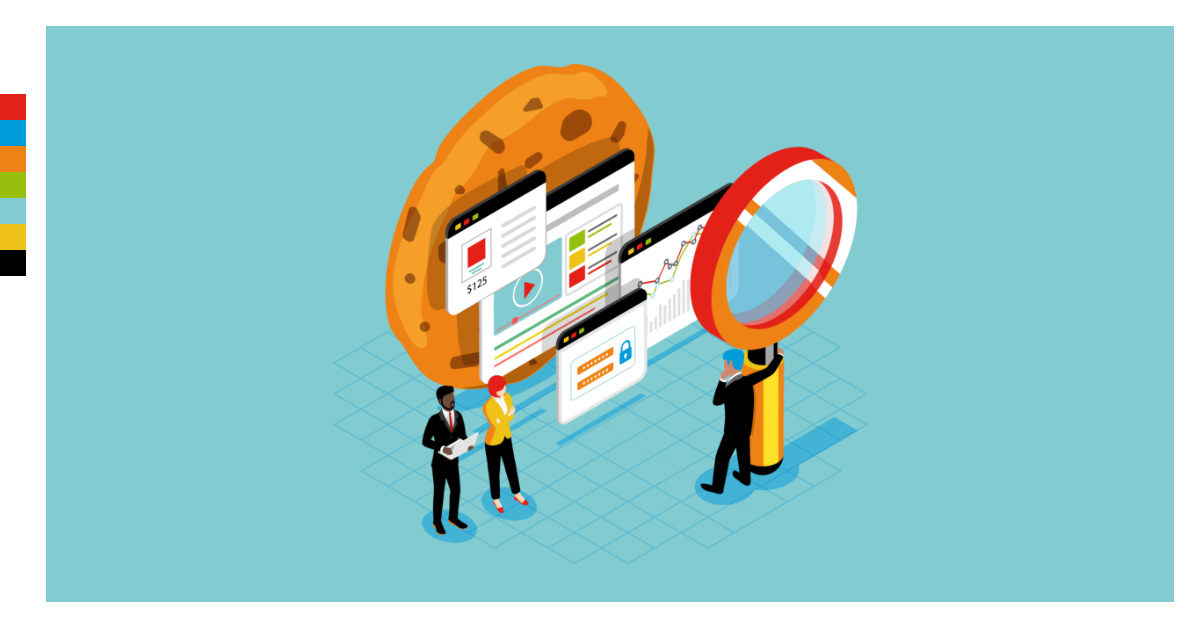 Where does this leave marketers?
Consumers are taking back control of their personal data and quite rightly too. Now marketing needs to reflect this change by establishing better, more meaningful relationships with consumers.

For many marketers, the third-party cookie will have been a major ally since the start of their career. So, you can understand why these changes can be unnerving for agencies and brands. But the short-term disadvantages of not being able to gather individual's data will spark a positive shift.
  
The death of cookies is an opportunity for a reset in marketing. It's a chance to build trust. A chance to build genuine relationships. And a chance to improve the customer's experience which must be a positive outcome for all involved. 
Regaining public credibility
Public perceptions of advertising as tracked by advertising think tank Credos hit a low by the end of 2018 with favourability towards advertising down to 25%. This was for many reasons, including:
digital ad bombardment
irrelevancy
a sense of invasion of privacy
Brands and agencies can now restore credibility by focusing on getting the right message to the right audience without the use of third-party trackers. This means the return of techniques like contextual advertising, developing people-based targeting, and prioritising using first-party data.
Finding solutions to replace third-party cookies
For many marketers, finding an effective solution to third-party cookies would be the holy grail.  There are several approaches that are shaping the post-cookie landscape, as brands and agencies look for new ways to reach consumers and measure the effectiveness of their marketing. 
Here are two of the main emerging strategies:
Google FLoC
Google is championing a browser-based tracking model with the Federated Learning of Cohorts (FLoC). The browser collects information on user activity and saves that data locally. Based on the websites people visited and the content they see, the browser will assign them to a cohort alongside several thousand people with similar interests. It then targets these cohorts with ads. 
As the tracking data is saved locally on a user's computer it never gets collected on a central server so it can't be resold to third parties. It also means advertisers never see specific information about an individual user; they only see aggregated information about users in the same cohort. However, the Chrome users' every move online is being logged and tracked— it just makes it harder to tie that data back to an individual.
The Local Media Consortium
As an alternative, large groups of publishers are using this moment to push for better first-party data. In the US, big publishers like the New York Times, Vox Media, and Insider have launched 'The Local Media Consortium'. This is their own ad targeting system based on first-party data which would allow advertisers to buy ad space across all their websites.
Three pillars to support a better customer experience
Going back to my earlier point about building valuable relationships with customers, the time to do this is now. Here are three ways to improve consumer relationships and customer experience without using third-party cookies:
1. First-party data 
Using your audience's first-party data is a vital part of the solution. First-party data is information that users give directly to a company. If you go to a brand or publisher website, everything you do and all the information you enter counts as first-party data. For publishers, that might include what kinds of articles you like to read; for brands, that might include what kinds of products you like to buy.

First-party, privacy-friendly datasets are richer and more impactful when it comes to improving campaign performance - as well as strengthening the trust between the customer and the business. 

As first-party data comes directly from consumers, smart marketers will use channels that can capture attention, engage consumers and are trusted.  This allows more authentic relationships to grow and offers an opportunity for transparency. 
The role of Direct Mail
Direct mail uses first-party data and can have a key part to play as part of a wider solution. Research has found that mail drives trust and adds authenticity to communications, with 70% of consumers saying that it makes them feel more valued compared to 30% for email. The latest figures from IPA Touchpoints 2021 support this and show the biggest uplift in trust by mail at 12%.
If you can build trust, you can boost engagement. Brands and agencies can leverage this trust and engagement by using mail as part of the media mix. It's a highly creative channel that cuts through, especially in an increasingly digital world. It's physical, tactile and real. This adds a personal, one-to-one dimension to the relationship, where your brand lives in your customers' hands, in their own home.
2. Contextual advertising 
The death of the third-party cookie means marketing will rely less on hyper-targeting, and instead return to some of the core values on which the advertising and marketing industry was founded. This includes the return of contextual advertising. 
Contextual advertising does what it says on the tin. It's advertising that appears to relate to and is a natural fit with the content being consumed. It's the reason you would find an advert for a watch or aftershave in GQ Magazine, holiday ads in the travel section of a newspaper, or a beer brand on a mat in a bar. 
Contextual signals - what consumers are reading and looking at - can be a proxy for purpose and intent. The key to effective contextual advertising is in the content. This means ensuring your message is accurate, informative, simple, entertaining, and interactive.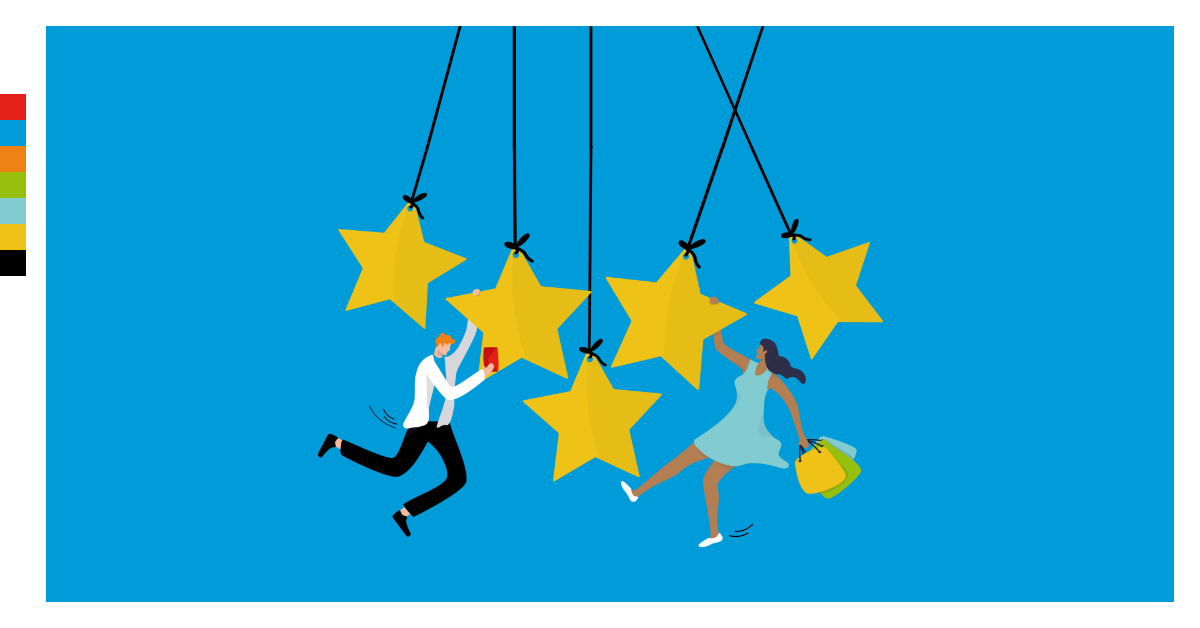 The role of mail in this new world
Mail can be part of the toolkit for contextual advertising. It allows advertisers to both engage existing audiences and reach new ones based on contextual information you have on your audiences, empowering brands to deliver more relevant messaging.
Apart from using direct mail based on first-party data, marketers can also use mail to build relationships using anonymised data. 
Here are a few ways to do this:
Partially Addressed Mail (PAM)
While direct mail is delivered to a named person, Partially Addressed Mail (PAM) allows marketers to target a potentially receptive new audience. 
It works by targeting groups of selected households identified because they share common demographics and behaviours. For instance, a piece of mail addressed to 'Pet Lover' or 'Kitchen Wiz' is likely to get attention. It's a highly targeted way to acquire customers by using postcode data instead of their personal data. Partially Addressed Mail drives a high-level of consumer engagement at 88%.
Brands can use PAM to either top-up campaigns in areas where they have existing customers or find new postcode areas with similar profiles to your existing customers.
Door Drops
Door drops can drive online and offline actions, such as online purchase, a phone inquiry or a store visit. Sky successfully used door drops to acquire new customers for its TV services with a cleverly designed piece of mail. The call to action encouraged people to contact Sky's call centre, making conversions more likely than just interacting with an email address. The activity resulted in a 33% increase in returning customers and a 6:1 return on investment. 
3. Putting the customer first 
The third-party cookie was a useful tool but was also messy. It harvests data from across a series of platforms and parties. If users shared a device, the conflicting cookies could create confusion. Interrupted tracking could lead to faulty data with the result customers received irrelevant and unengaging adverts. This is a factor in encouraging  30% of internet users to use an ad blocker. 
Now marketers have an opportunity to put the customer back at the centre of marketing. Offering relevant, engaging content can build an authentic relationship between consumer and brand. 
But the death of the third-party cookie does not remove the benefits of automation. Marketers can still sync channels like mail with CRM systems to trigger timely programmatic campaigns. 
Mail integrates with technological innovation
There are several ways mail can work with technology platforms to help optimise a multimedia campaign.
Modern CRM platforms allow marketers to easily deliver campaigns that provide relevant content to audiences - both digitally and physically - through platforms like Salesforce, Oracle, Adobe & Iterable. Direct mail is an option for these platforms alongside email. It can perform well on its own or as part of a programmatic email and mail campaign.
For example, if a customer abandons a website shopping basket and the brand has the requisite data and contact permissions, it can send a follow-up personalised direct mail. 
By simply triggering a programmatic mailing within just 24 – 48 hours to the customer featuring the product they were looking at, this can drive sales. A tangible and tactile mail piece is a powerful way of reminding them of their original intent.