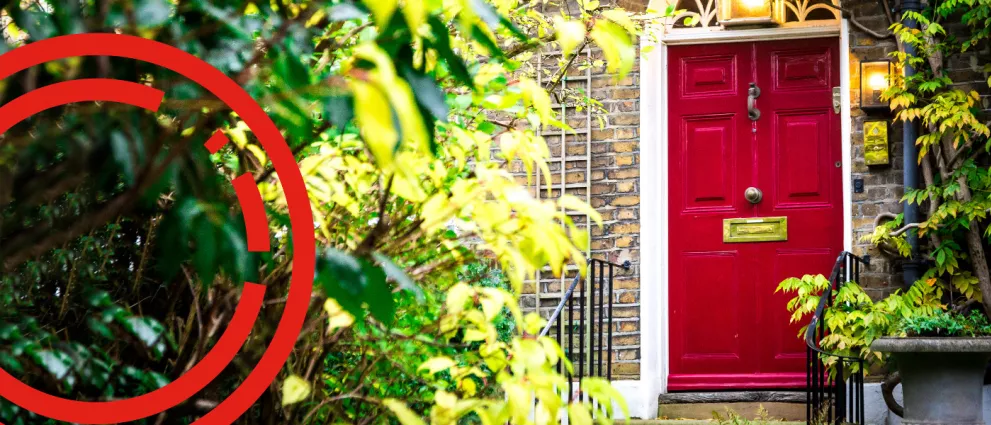 The Benefits of Door Drop Marketing
A flexible and cost-effective way to get your message across. Door drops work for businesses of all shapes and sizes – and for both local and large-scale campaigns.
What are Door Drops and what are their advantages?
Door drops include a range of non-addressed communications, including flyers, leaflets and brochures. They offer a scalable and cost-effective method to get your brand into people's homes and are used by 80% of the UK's top advertisers.
High impact, high interaction
65% of door drops are looked at as soon as they land on the mat and 75% are engaged with in total. It's a popular format among high mobile users and fans of digital brands like Netflix and Instagram, who engage with door drops around 3 times on average.
Whether you want to drive national awareness or focus on a single street, door drops are a useful addition to any marketer's toolkit. 10% of door drops lead to a commercial action.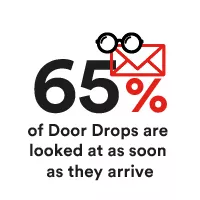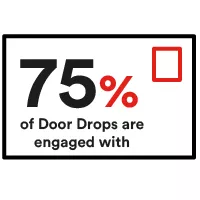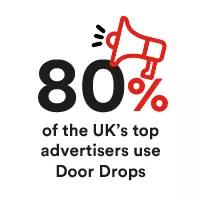 Want to know how to create an effective door drop campaign?
Download our practical step-by-step guide to help you produce an effective door drop campaign.