Catalogues and brochures
The original in-home shopping channel. Catalogues and brochures provide in-depth engagement and are a key step in the purchasing journey – whether that leads online or offline.
What are Catalogues and what are their advantages?
Catalogues and brochures are informative booklets that summarise and showcase your product range. They're great for telling in-depth stories about your brand and enabling your customers to get to know your offering at a time that suits them.
Space to dwell
Engagement rates for catalogues are extremely high. Consumers are 5 times more likely to open catalogues than they are to open an email. 40% of people say they like to browse catalogues, even if they then shop online. In fact, consumers spend 1.5 times more time shopping online after receiving a physical catalogue.
Catalogues also drive people in store: 35% of people report visiting a sender's store. With home-working set to stay, they're a vital means for retailers to bridge the gap between the home and the high street.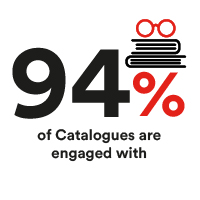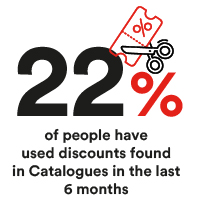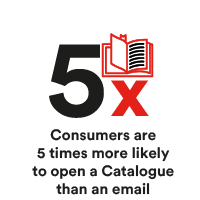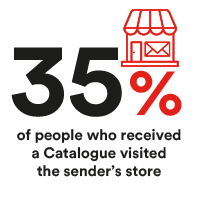 Want to know how to produce a catalogue?
Download our practical step-by-step guide to help you produce an effective door drop campaign.