The importance of long-term brand building amidst short-term thinking
Henry Ford once said that "stopping advertising to save money is like stopping your watch to save time". As we adapt to a new landscape with a challenging economic backdrop, many brands accept the truth in these words and despite the apparent uncertainty, are still investing in marketing and advertising.
Strategy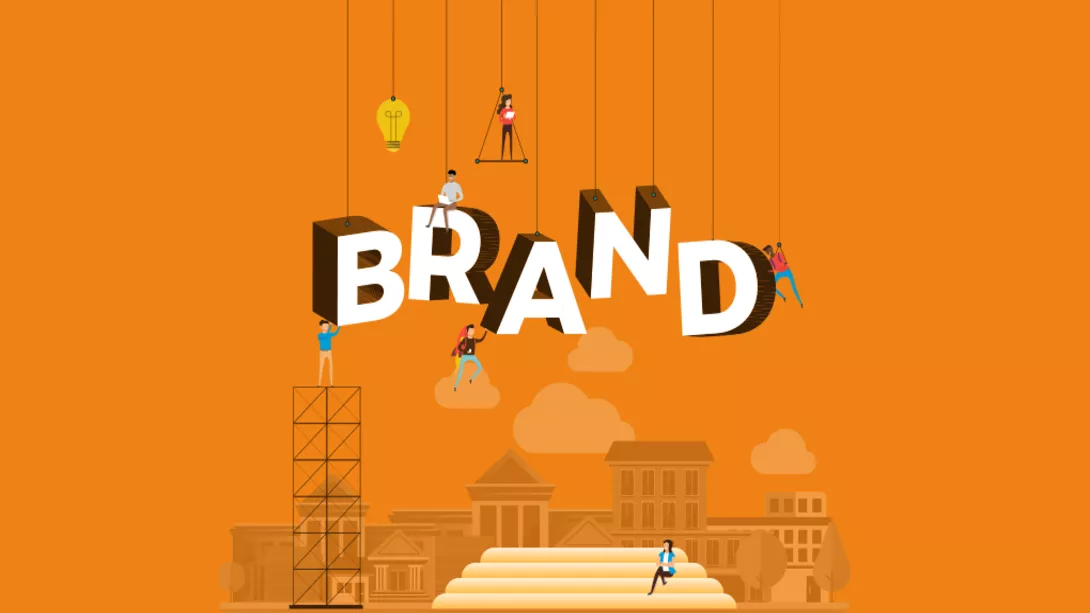 Tightening budgets means marketers are faced with the difficult challenge of identifying the most effective channels for their brand. Ofcom data shows that UK adults were spending around a quarter of their day online under lockdown, so it's easier to understand why, initially, marketers shifted spend towards digital and direct response channels.
EMarketer found that in Q2 of 2020, spend on TV, print, out-of-home (OOH) and radio dropped rates upward of 20% each, while digital spend just about stayed positive, with growth of 0.3% - although still affected by the overall drop of 7.5% in ad spend. Online channels help to allow marketers to demonstrate quick and clear ROI, supplying instantaneous metrics in a way a new TV campaign never could. 
However, research shows that these short-term campaigns become increasingly ineffective without long-term brand building underpinning them. Combining a strong brand with short-term activation can be a powerful way to increase profits - but without the investment in building and maintaining brand image, marketers can end up risking a brand's long-term sustainability.
In this blog we explore why it's important to balance short and long-term marketing strategies and how using direct mail can successfully help to build brands.
Why brands and marketers must be thinking long-term
Les Binet and Peter Field's 'The Long and Short of it' research, demonstrates the importance of getting the balance right to help achieve successful results.The most well-known and pertinent finding from the report was that B2C brands should split their marketing efforts in a 60:40 ratio - with 60% of budget allocated to long-term brand building efforts - as the best recipe for effectiveness. In B2B marketing, the professors identify a 50:50 split as the most effective. 
Effectiveness is an important criteria for any marketing effort, especially in times of financial constraint. In March this year, Peter Field gave his view on best practice advertising through a recession and his first lesson was clear: focus on the long-term. 
"A greater focus on brand advertising investment rather than on short-term sales activation is more sensible from here on in. Certainly, businesses should resist the seductive sales pressure from short-term media to increase activation spend, unless they are one of the fortunate few counter-cyclical businesses that can meet demand." Peter Field on Advertising best practice in recession, 2020."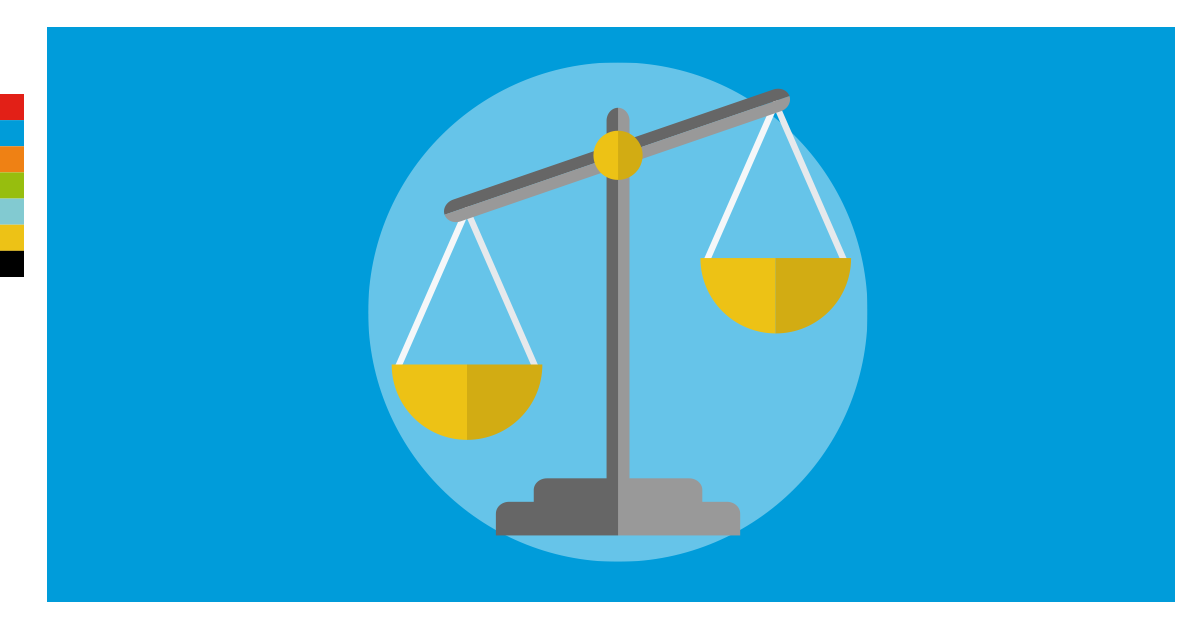 Investing in short-term brand advertising is recommended if your product and service can meet demand. Peter Field's data from the 2008 crash shows that for most brands, the role of short-term activation diminishes as consumer demand withdraws. 
It's important to recognise that while the financial impact may be similar to the last recession, the COVID-19 crisis is very different in many ways for brands. While the value of investing in long-term advertising is well documented, many channels that do it well are incapacitated. Some cinemas in England have reopened after closing through lockdown, but with much of the world still working from home far fewer commuters pass branded outdoor advertising on their journeys and there are still significant challenges around the production of TV ads under social distancing restrictions.  
During the early phases of lockdown in particular, many brands moved quickly to invest in creating reactive TV spots that address the health crisis and assure audiences that they are standing by their side. This has raised another more difficult question about effectiveness and differentiation or cut-through, as many of the resulting efforts look and sound the same. This style of advertising is good at scoring points on sentiment - but they are less valuable when a consumer can't recall if it's Lloyds, Honda or Vodafone who said it. 
We know the power of TV to deliver impactful spots that help to drive recall and improve brand perceptions. What is often underappreciated is the power of combining the strength of TV with physical channels. Research from Magnetic in 2018 found that using branded advertising in magazines alongside a TV campaign improved the effectiveness of the campaign by 44%. 
Key reasons why direct mail can help to build brands long-term
1. Direct mail marketing and branded communications feel personal
As mentioned earlier, internet usage has naturally soared through lockdown. But this over-exposure to digital interaction serves to increase the impact of physical communication. The Government's own crisis communication strategy illustrates this - while important alerts, tips and safety information were delivered through TV and onto social media feeds, the broader piece of communication came through direct mail as Prime Minister Boris Johnson penned "his letter to the nation". 
Direct mail was a strong choice for this message as the channel naturally helps to drive trust and helps to make recipients feel valued. 
Research shows that 70% of people said mail made them feel more valued compared to just 30% for email. Innocent, the natural drinks brand owned by Coca-Cola, tapped into this power by delivering a free pen-pal service to tackle lockdown loneliness. While it may have been cheaper or quicker to send this message via email, it would have missed out on the emotion and trust direct mail inspires. The channel helps to add valuable authenticity to the message - and those delivering it. 
Equally, recall is vital for such important messages as the Government communications. The health crisis is a long-term problem and that means messages must have longevity. 
Research shows that 94% of all direct mail is engaged with (i.e. opened, read, kept) and

45% stays in the home for over 28 days.
This helps to keep brands and politicians alike front of mind.
 
2. Direct mail can give brands an innovative and creative edge
Most importantly, perhaps direct mail was chosen to deliver the Government message because it is a channel that naturally lends itself to storytelling. The written word remains a powerful medium for narrative, and one which helps to give consumers the opportunity to get to know a brand and hear its voice, as well as allowing brands the chance to help deliver value for customers in a more intimate way, helping drive consideration and action.  
Here are some examples of brands successfully using the creative power of direct mail to deliver results:
P&O Ferries
A simple letter for example can convey the most compelling message - and P&O Ferries took full creative advantage of this. One of the strengths of the P&O Ferries experience is enabling customers to travel with their own cars - meaning they have the freedom to explore at their own will when they arrive at their destination. 
So, the company designed the copy in its mail to go off the beaten track too. The words were set free to roam across the page and were designed to catch, and then hold, the attention of the recipient. A simple, yet innovative, use of typography and print.
A letter can be as creative as the imagination of the sender. This can mean creative copy - as illustrated by P&O - but it can also mean getting creative with the format itself. 

The Glasgow School of Art
In May 2014 the world-famous Mackintosh Building, at the heart of The Glasgow School of Art, suffered a house fire that caused significant damage to the Mackintosh library. Creatives had the idea of using actual materials damaged in the fire to help raise money for the restoration – and so sent specifically chosen pieces of debris from the fire to some of the biggest names in contemporary art with a note telling them what it was, where it was from and explaining the concept. The brief was left open for each artist to interpret what they received and create their own piece of art.
The idea fascinated and inspired some of the greatest creative talents in the UK and 25 leading British artists responded to the individual mailing – with the resulting pieces being shown at Christie's in London before being auctioned.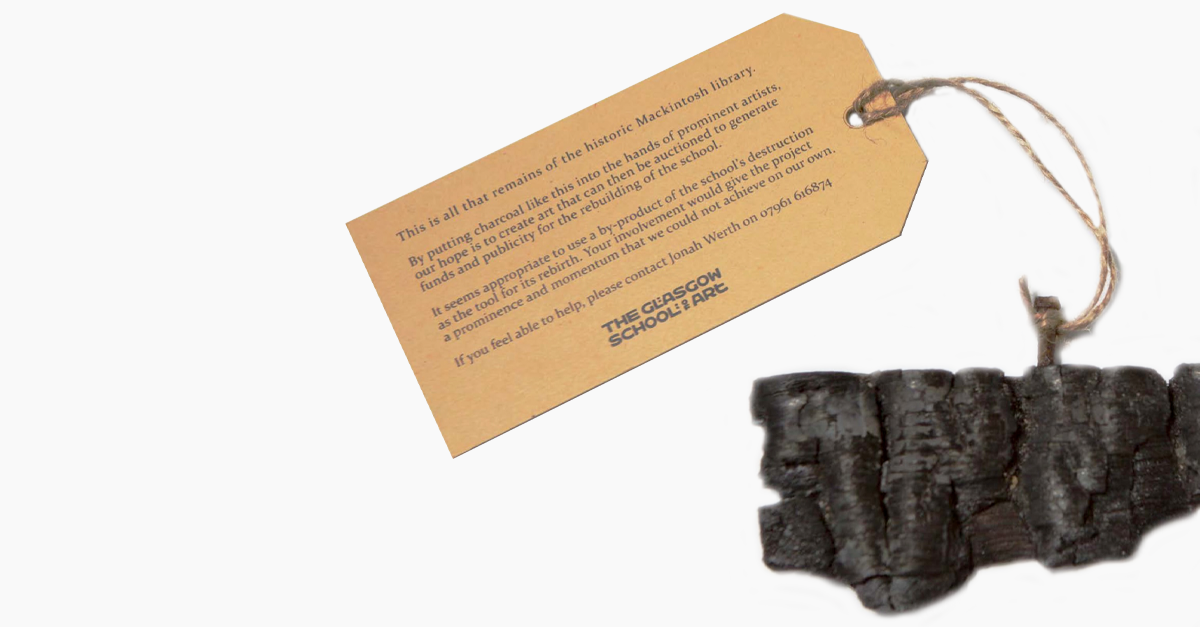 IKEA
Another great example came from IKEA – who had 5.5 million members in its FAMILY Club, but 1.3 million of these were only contactable by post. The retailer needed to find a compelling reason for them to sign up for email – and so designed a strategy which blurred the lines between online and offline, gaining access to inboxes via post-boxes. 
IKEA mailed FAMILY Members an intriguing blue envelope with the email icon on the outer. Inside was a unique, beautifully crafted fabric 'email' created entirely out of embroidery. The handcrafted letter mirrored the finer details of a digital email, down to the social media logos in the footer and the browser buttons. The effect of the process – sewing each 'dot' of the image in a cross, even gave it a pixelated effect. The outer envelope referenced the email notification we are all familiar with on our mobile devices, with the headline 'You have 1 unread message'. Once opened the 'email' was revealed, with a message to encourage them to opt in to IKEA's regular emails.
IKEA's handcrafted email produced authentic results. Opt-in rates for members mailed exceeded expectations by over 3%, with over 13% of recipients opting into email as a marketing channel.

3. Physical broadcast channel
The best brand building typically occurs when a mass market message can trigger emotional responses in individuals. Ebiquity's Re-evaluating Media report in 2018 showed that TV and radio are incredibly strong channels for brand building for exactly this reason. Brands can foster positive perceptions in individual people through a medium that reaches many.
Physical media is also effective at achieving these targets. The Ebiquity report also found that newspapers and magazines were highly undervalued in their effectiveness at driving long-term brand perceptions. Equally, mail is also often underappreciated for its role as a 'physical broadcast' channel. 
JICMAIL, the joint industry planning currency for advertising mail, revealed the full effects of mail in a Best Practice Econometrics report. The report shed light on the true reach of a direct mail campaign - finding that a mailout of 1 million direct mail items will typically generate 4.8 million ad impressions – nearly five times the impact usually credited to the channel. It also highlihted the power of mail to influence much more than direct sales, with 24% of direct mail containing regional information driving word of mouth discussions about a brand amongst consumers.
The Movember Foundation, infamous for men growing their moustaches during the month of November to promote men's health, leveraged these qualities effectively in its 'Shave the date' campaign. The charity created a highly targeted door drop campaign using Royal Mail Door to Door to reach 250,000 households and raise awareness of men's health issues. The results of the campaign were significant – generating over 1,500 new donors for the charity and inspiring over 300 former donors to sign up again.
Striking the balance
As businesses and individuals, we have all spent much of this year adjusting and adapting to a new landscape and a new economic context. But to echo the words of Henry Ford, you cannot stop a watch to save time . As Peter Field affirmed, brands need to continue to invest in marketing and advertising to ensure they are in a healthy and strong position once the market returns to strength. 
Long-term brand building efforts are exactly that – they are not going to result in instantaneous ROI or a demonstrable spike in sales - but data tells us that it's vital in maintaining the overall health and fortune of a brand. As we navigate through uncertain times, marketers need to keep a holistic view of which channels can help achieve both their long- and short-term goals, providing value, fostering creativity and sparking genuine connections between the brand and its audience.
To find out how mail can help to play a vital role in brand building take a look at some inpsirational direct mail examples from around the world in our free eBook here.
Further reading