Mail is trusted
In uncertain times, consumers continue to have confidence in mail. It's trusted and believed among all age groups.
Data privacy and trust are at the forefront of customers' minds, and rightly so. Declining trust in advertising has been a lingering issue for some time, and with Apple and Google making significant changes to protect consumer privacy, now is a good time to review your choices. Using mail as part of your media mix provides a highly trusted option.
A massive 87% of consumers view mail as believable – and it's trusted across all age groups. It's one of the most trusted channels for Gen Z, second only to search.
In terms of building brands and driving response, mail offers a secure and confidential platform for marketers, and trust in the channel recently rose by 12%. While fake news and misinformation may thrive online, consumers continue to have confidence in mail.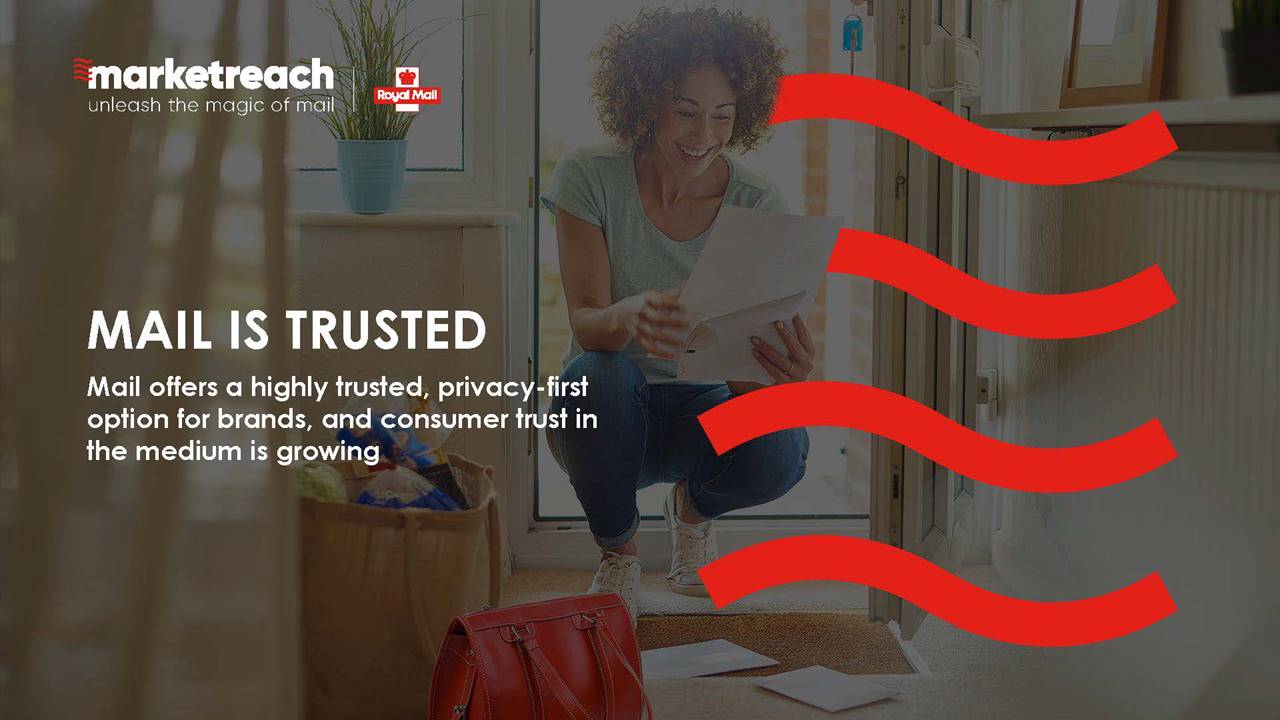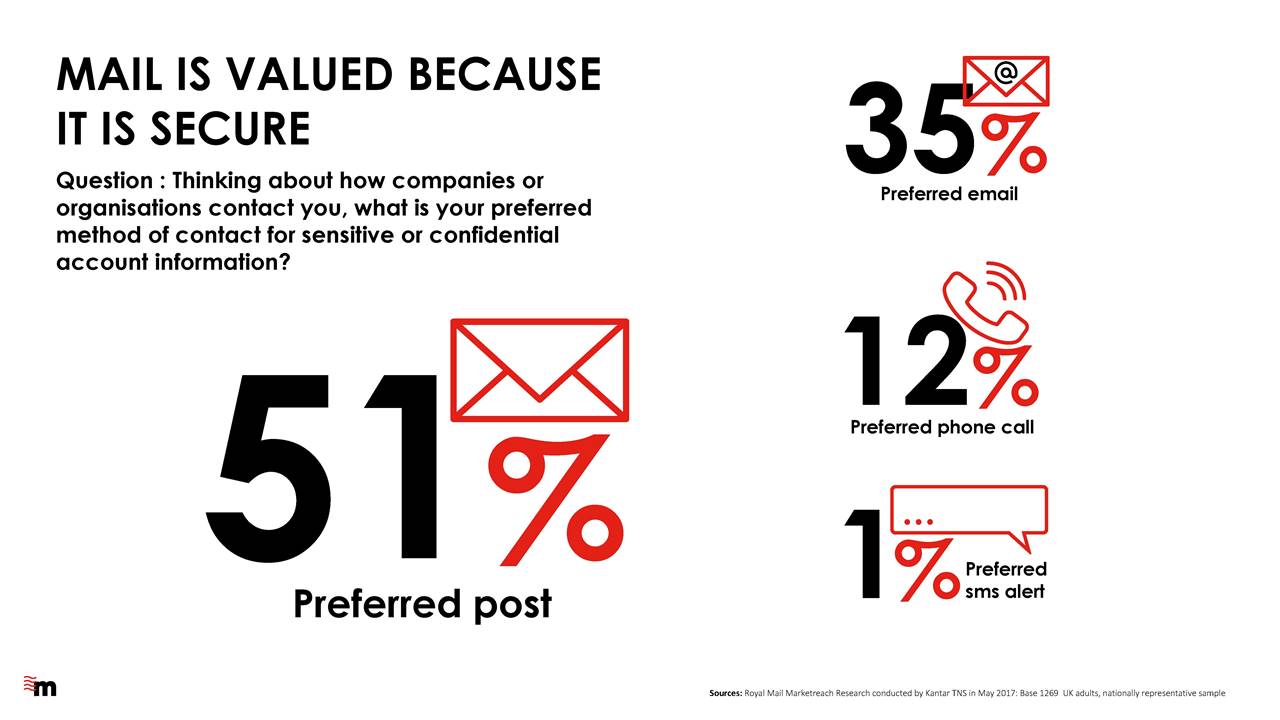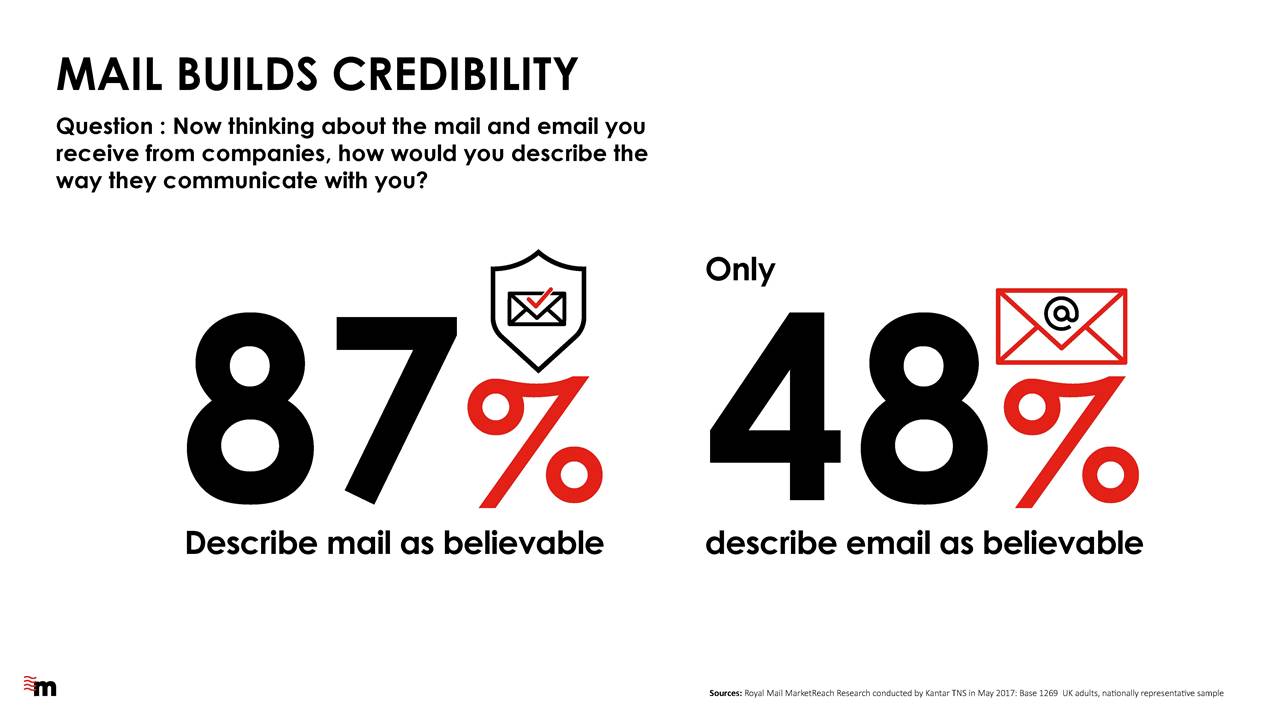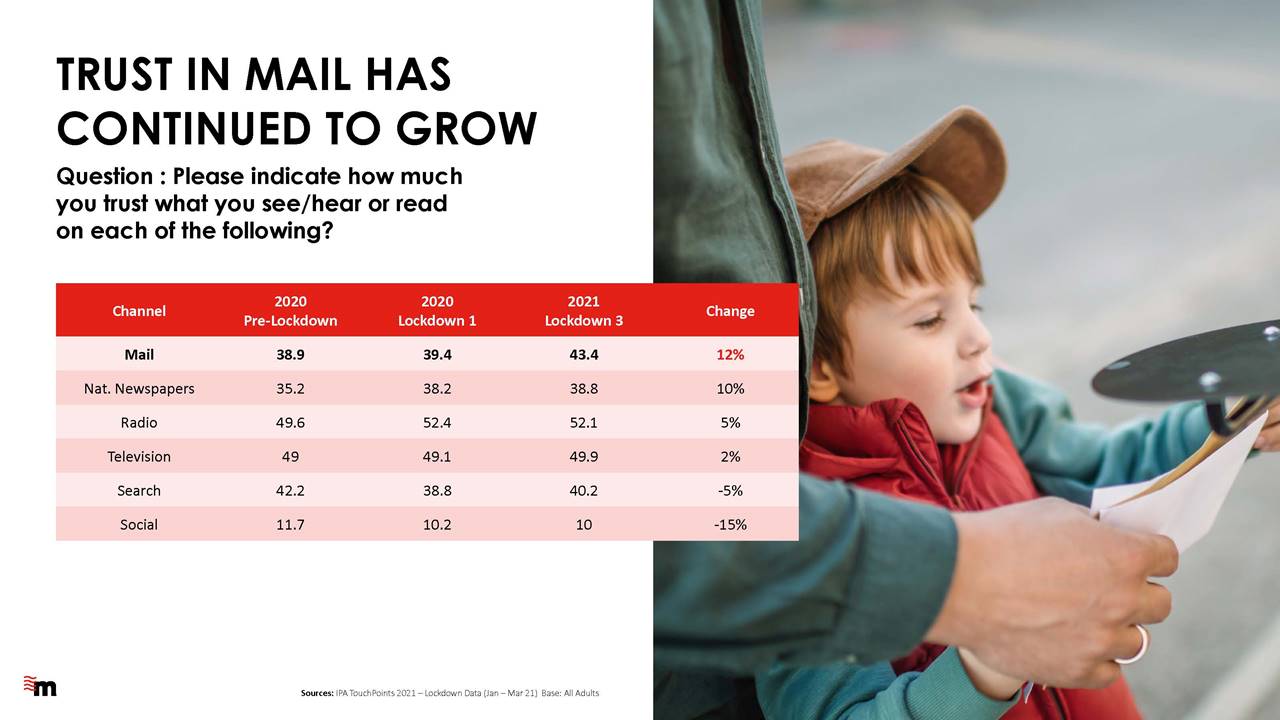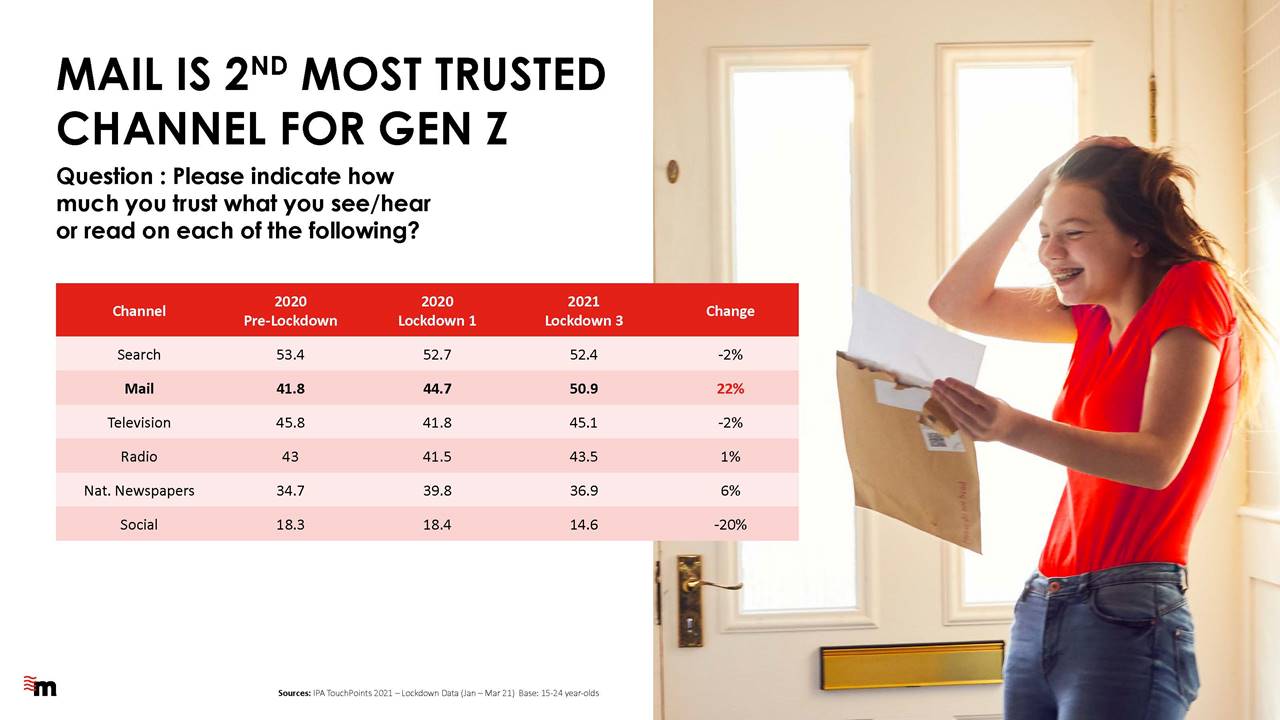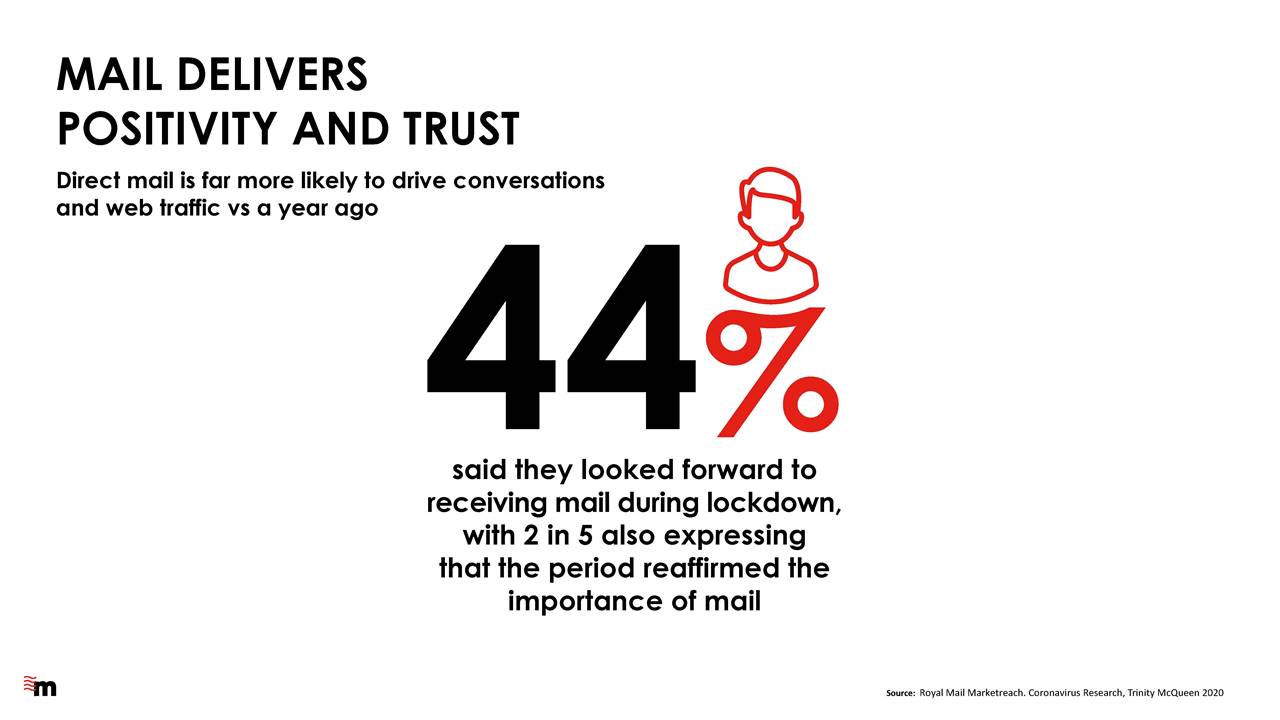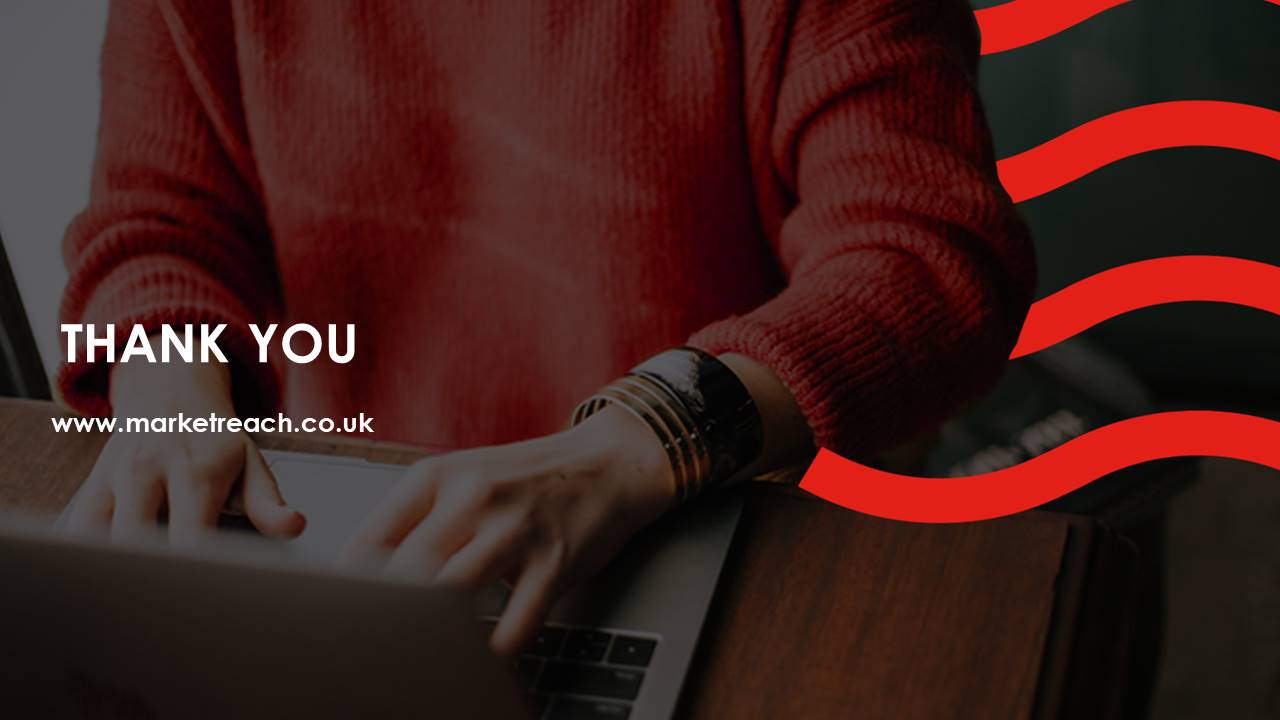 Download the Mail is Trusted PPT as nickable content