Specsavers
Mail helped Specsavers customers hear every word.
Background
73% of Specsavers customers diagnosed with moderate to severe hearing loss will not go on to purchase a hearing aid at the time of diagnosis. 40% of those who do go on to purchase within the first month of their initial appointment.
Solution
A mailing sent to these crucial customers in the first month brought the problem of hearing loss to life.
On the front was a 'conversation' with key words missing. When the recipient pulled the mailing apart, Specsavers filled in the conversation to deliver their message: "Book a hearing aid appointment'. On the back were answers to questions that they had been too afraid to ask.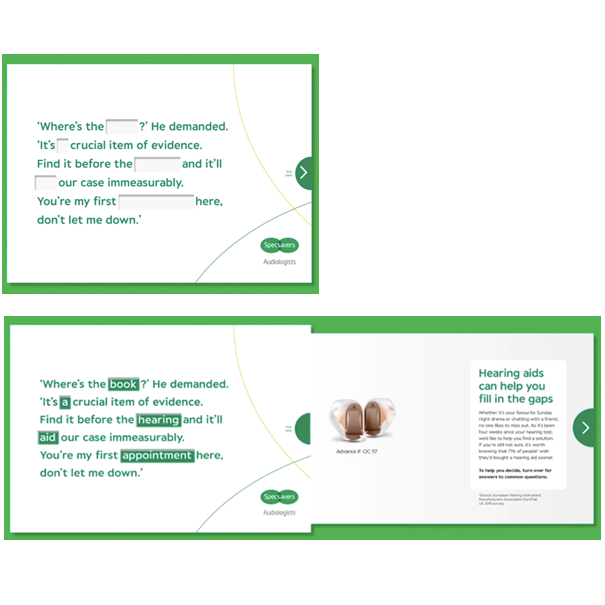 Results
This revealing mailing brought eye-opening results with significant numbers of customers coming into store to tackle their hearing loss.
Source: DMA Awards, Best Use of Mail