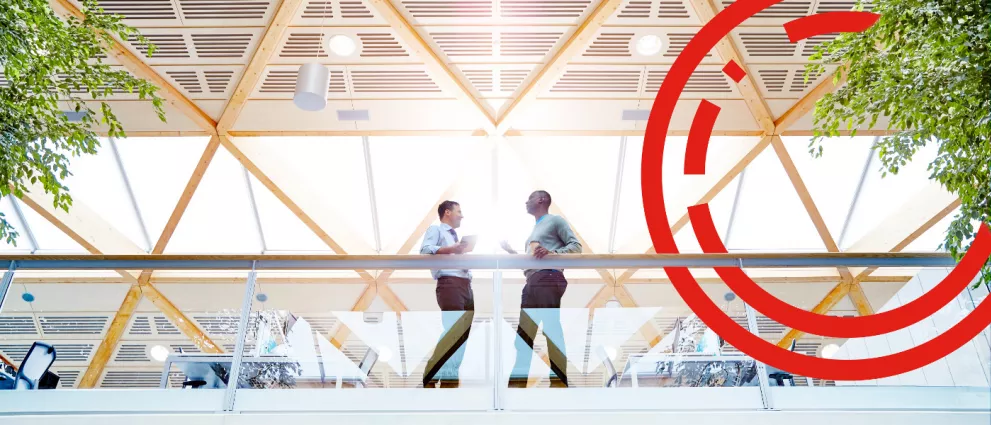 Customer Mail
Every touchpoint is an opportunity to build your customer experience (CX). Customer Mail can be integral to the way your customers see your brand, helping to drive engagement and establish trust. It's time to take a deeper look at the benefits of Customer Mail.
What is Customer Mail and what is its role in delivering great CX?
In a nutshell, Customer Mail includes the letters you send to customers, donors, supporters or anyone you have a connection with. Those important and often formal communications which contain very specific information, like bills, statements, welcome packs and CRM updates. But it's also a vitally important touchpoint within the customer journey that can build your brand and be a catalyst to creating a powerful customer experience.
In a world where customer experience couldn't be more crucial, Customer Mail is a channel that enjoys extremely high engagement. 99% to be precise. With 71% of customers saying they trust it. It's valued by all ages too, including Gen Z and younger Millennials. It also delivers 43% commercial actions like buying something or going online. It's the physical channel that customers say they want to receive as well as digital communications. So, integrating Customer Mail as part of your customer journey is a CX opportunity that shouldn't be missed.
What are the benefits for organisations using Customer Mail?
There are huge benefits of using Customer Mail whatever your sector – whether that's finance, utilities, telecoms, retail, government or not for profit.
Delivers commercial impact
It's a highly trusted channel
Can enhance your brand image
Helps to build customer and brand relationships
It's highly engaged with
Valued by all age groups
Works perfectly with digital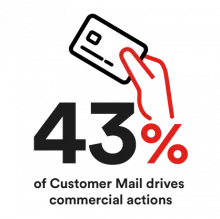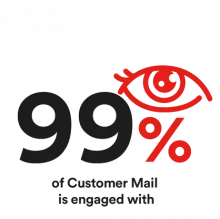 Want to know how to supercharge your CX strategy using Customer Mail?
Download our research report written in collaboration with CX experts Accenture.