Marketreach
A sustainable mailing about sustainability produced sustainable results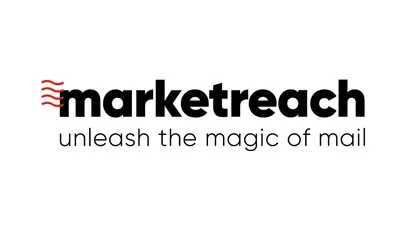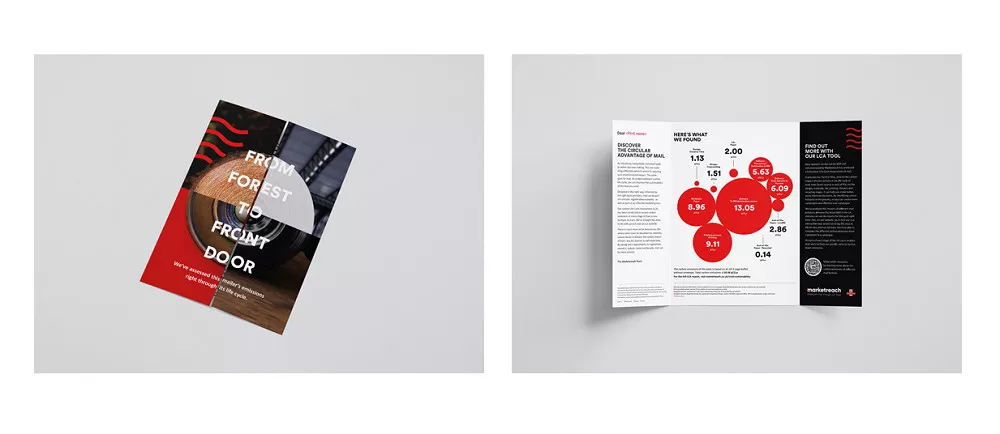 Background
Marketreach believe in a future where mail continues to be an important and trusted form of communication. No other channel does what mail does. And, not all consumers want to - or can - go paperless (48% of consumers do not see being required to go paperless as a positive choice –Marketreach, Trinity McQueen, 2022).
To challenge the assumption amongst many commercial users that mail is bad for the environment and 'paperless is best', Marketreach created an integrated campaign. It not only dispelled myths and used hard evidence to prove that mail can be a sustainable media choice and be part of the circular economy, but also provided useful tools and guidance for users to apply to their own mail campaigns. A key resource was the UK's first mail life cycle assessment tool which highlighted the carbon footprint of mail from raw materials to delivery across common formats. The aim was to help users to make informed decisions and create more sustainable mailings.
Mail was at the heart of the campaign, putting this message into the hands of marketers and senior decision makers.
The challenge was for Marketreach to put its money where its mouth is and create a sustainable mailing, proving that mail can be a sustainable choice within the marketing mix.
Solution
The overarching message of Marketreach's integrated campaign was an invitation to "Discover the Circular Advantage of Mail".  A striking circular device was used as the primary image across all media - including mail - to create an integrated journey. This was accompanied by hard-hitting, perception-changing facts and statistics.
With the creative concept for the DM in place, the next step was to prove the applicability of the Marketreach tools and guidance in creating a sustainable pack.
A sleek looking, beautifully crafted mailing was produced using the Marketreach tools and guidance, carefully following the 5 key stages of mail's carbon life cycle.
Materials: the mailing was created using FSC certified paper that had been made from responsibly sourced wood fibre.
Design and format: the design, format and weight of the mailing was carefully considered to lower its carbon impact in line with data from the LCA tool and guidance from the print industry.
Production: only sustainable glue dots and vegan ink were used in the mailing's production.
Delivery: the mailings were delivered by foot which is a key part of Royal Mail's "Steps to Zero" strategy.
End of life: recipients were encouraged to recycle the mailing, either by passing it on to a colleague or by recycling the pack.
From its creation to its final touch, every element of the mailing was developed with circularity in mind. The data on the mailing was also published to ensure transparency. It was a live example of how Marketreach's tools and guidance could be applied to a mail campaign to lower its carbon footprint.
Results
Marketreach's sustainable mailing helped change attitudes and behaviour as part of the wider integrated campaign.
YouGov tracking among our core audience of large organisations and marketing decision makers showed there was a 50% increase (+15% pts.) pre- and post-campaign in those agreeing that 'mail is more sustainable compared with other media channels'. And a 70% increase (+16% pts) that Marketreach had 'communicated credible information about the environmental sustainability of mail'.
Source: Marketreach