Mail can be a sustainable choice
Mail is a highly effective media channel and when carefully designed, it can also be a sustainable choice to add to your marketing mix.
Discover the Circular Advantage of Mail.
It starts with understanding mail's life cycle.  Did you know mail can contribute to a circular economy when planned and designed with circularity in mind? Paper comes from a regenerative crop; the printing industry is reinventing its processes including sustainable ink and paper options as well as being powered by renewable energy; Royal Mail is decarbonising its fleet with over 5,000 electric vans; and UK paper fibre recycling rates are exceptionally high at 70%.
But sustainability and circularity are no mean feat!  We are on a journey working with the mail industry to reduce the carbon impact of mail across the supply chain. We're also helping brands and agencies to make informed decisions about the mail they send. Our Using Mail More Sustainably guide and Life Cycle Assessment tool are both designed to reduce the carbon impact of mail.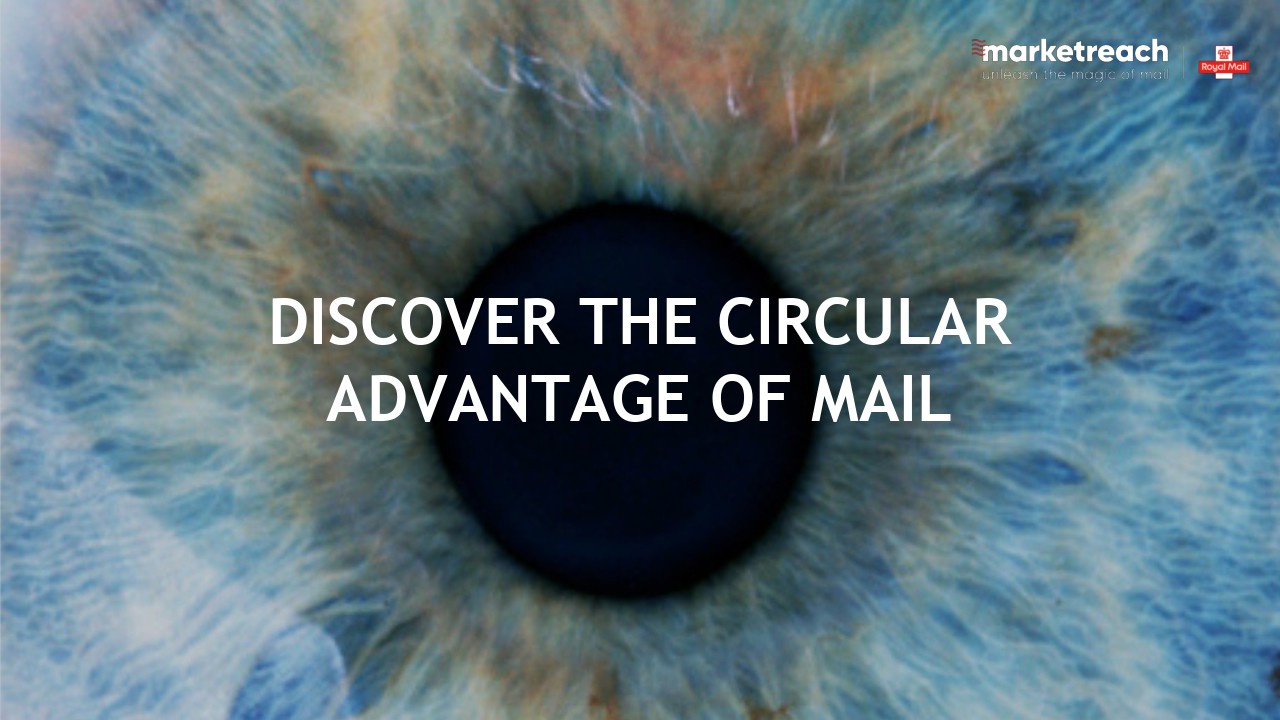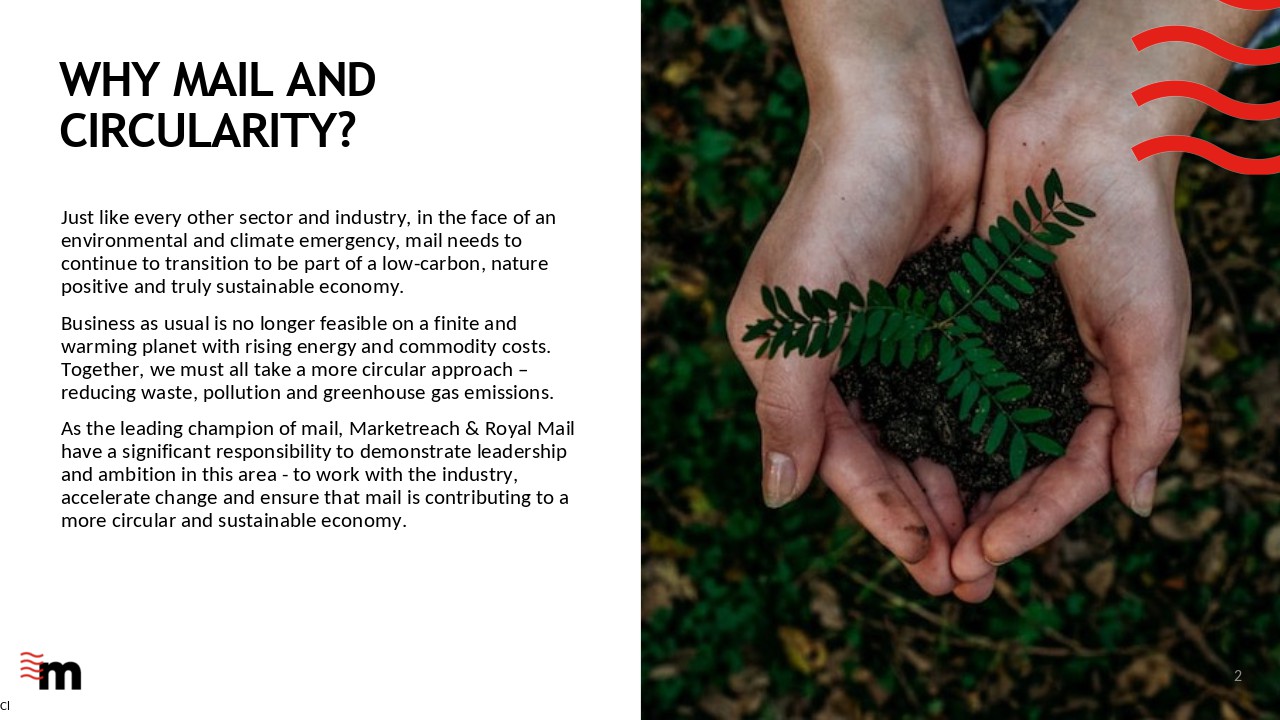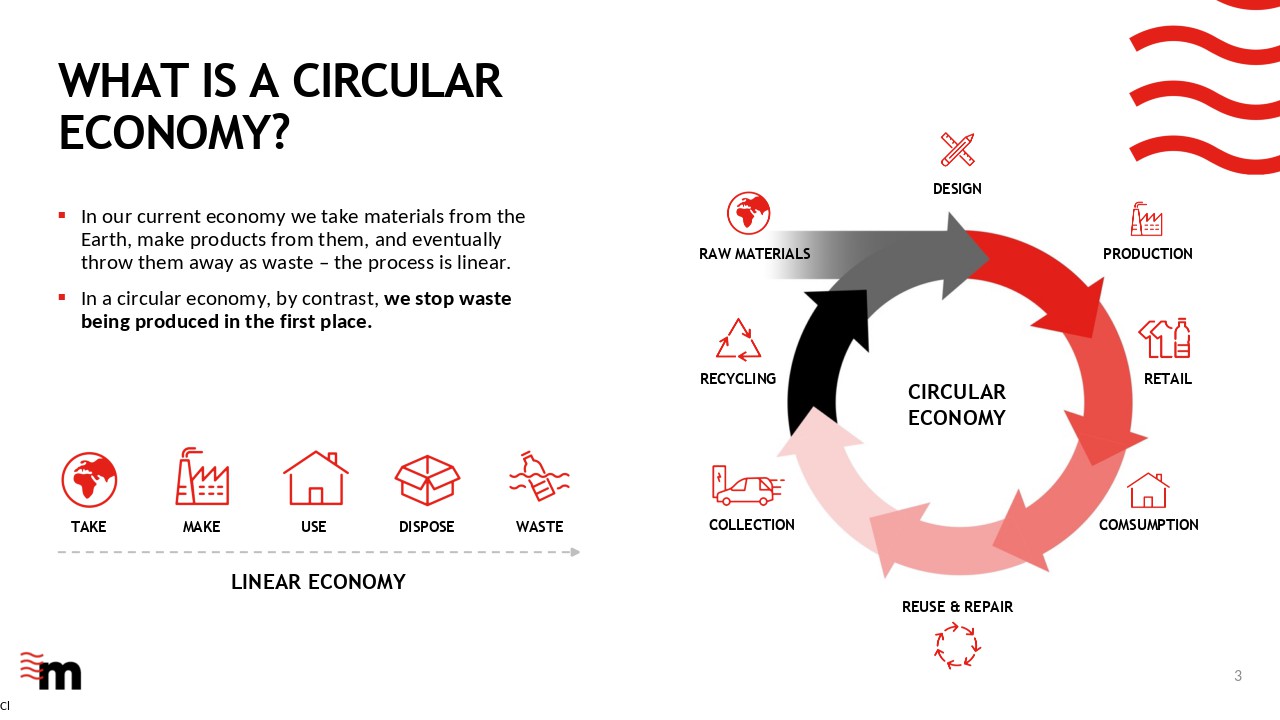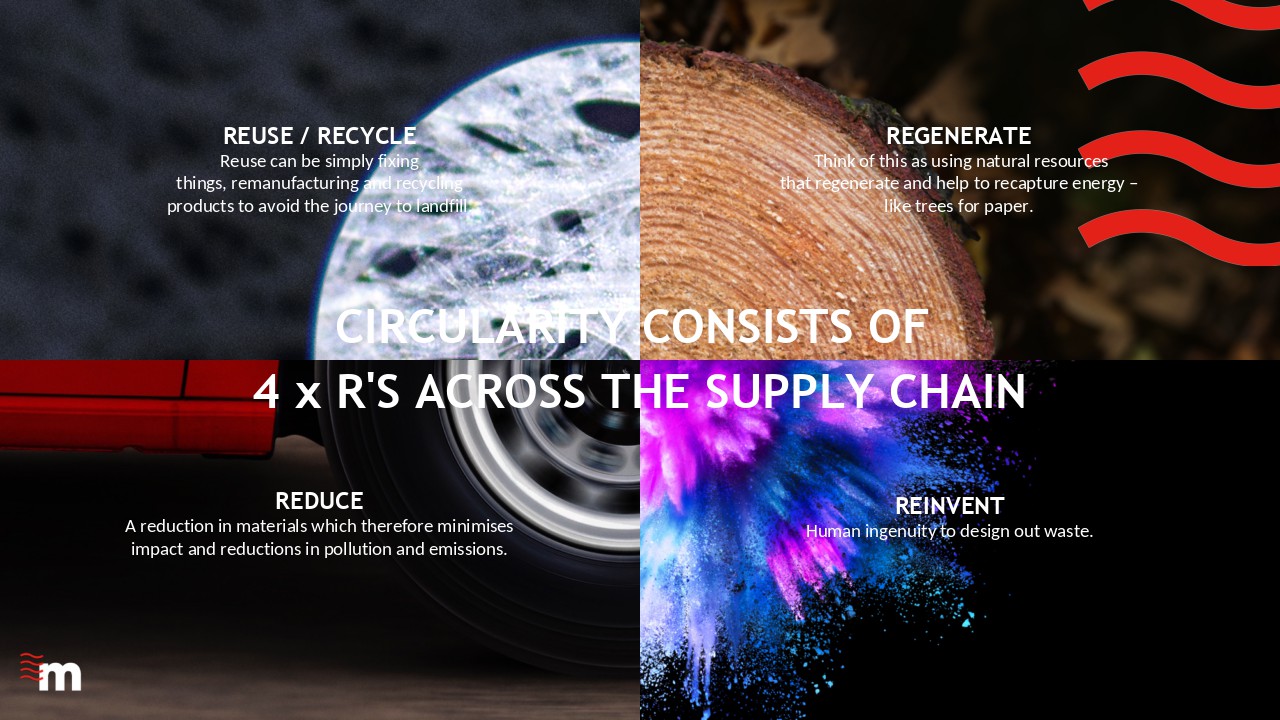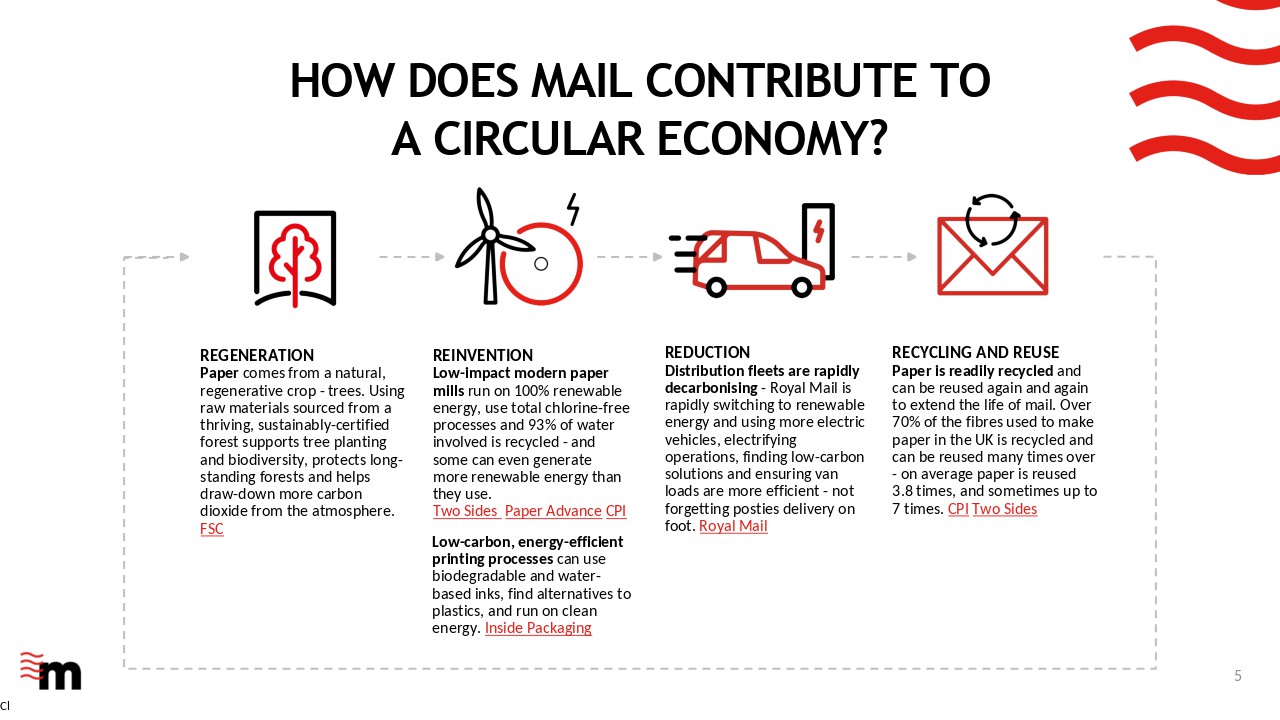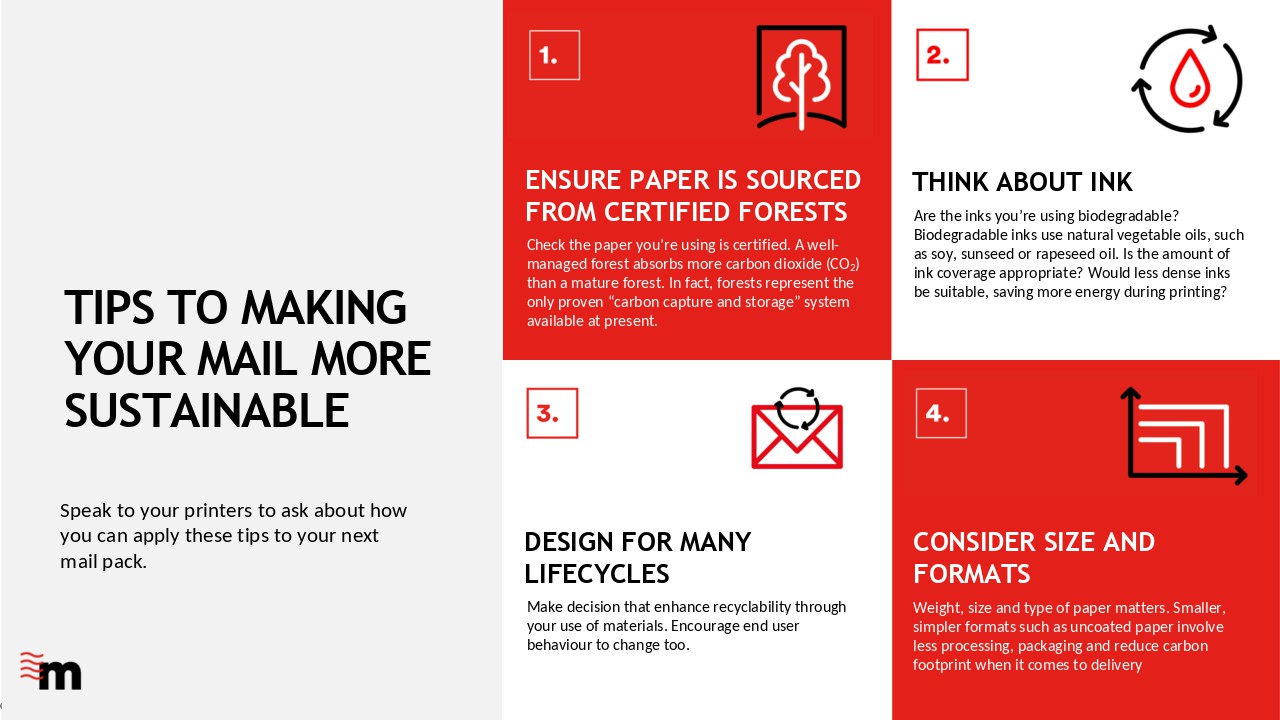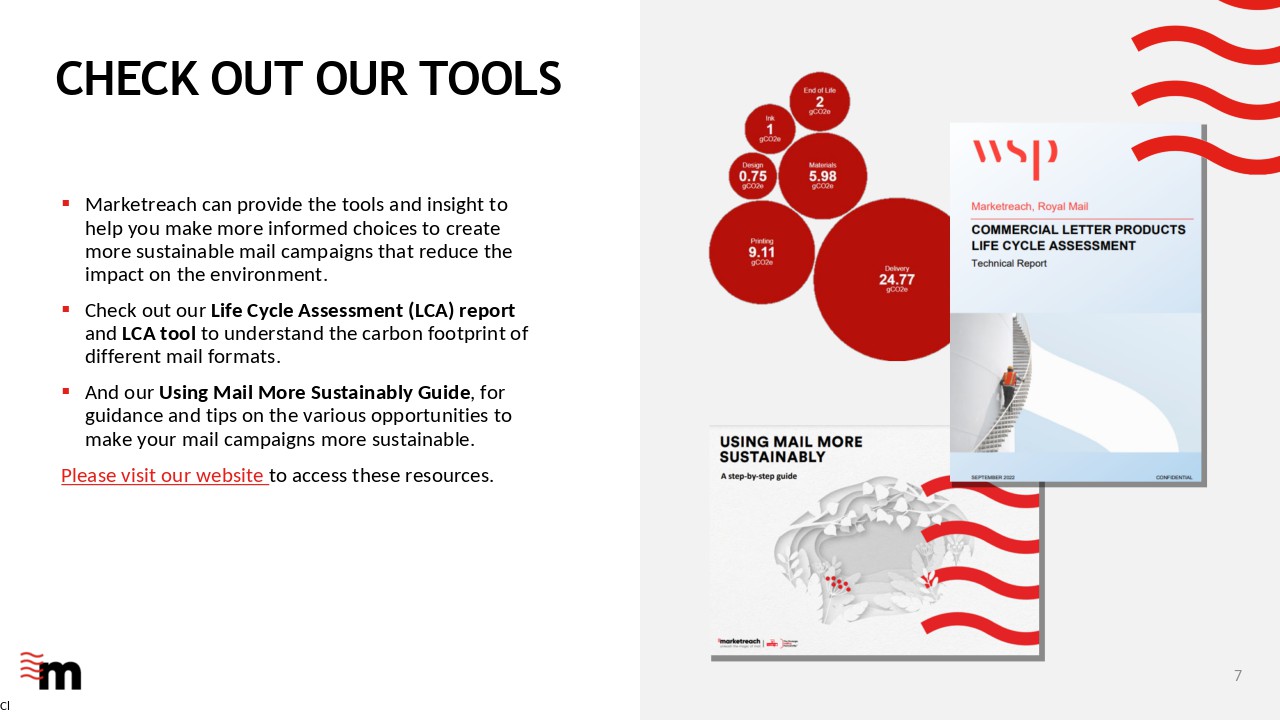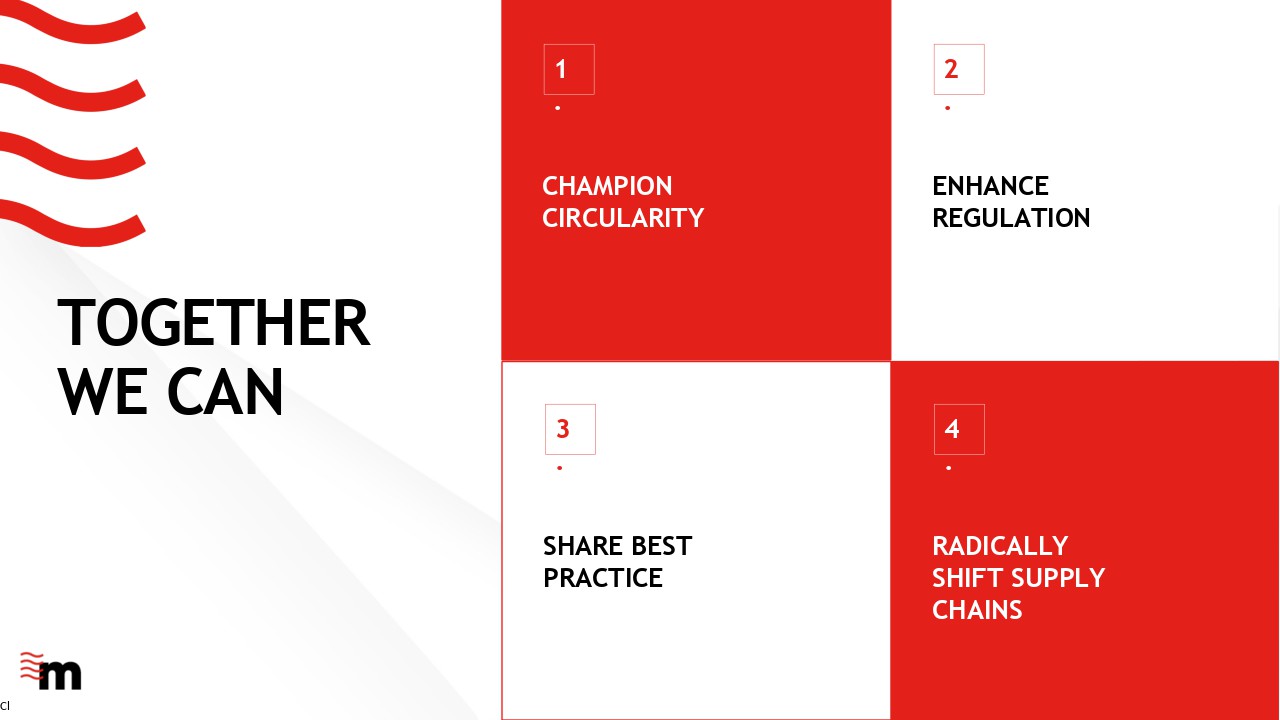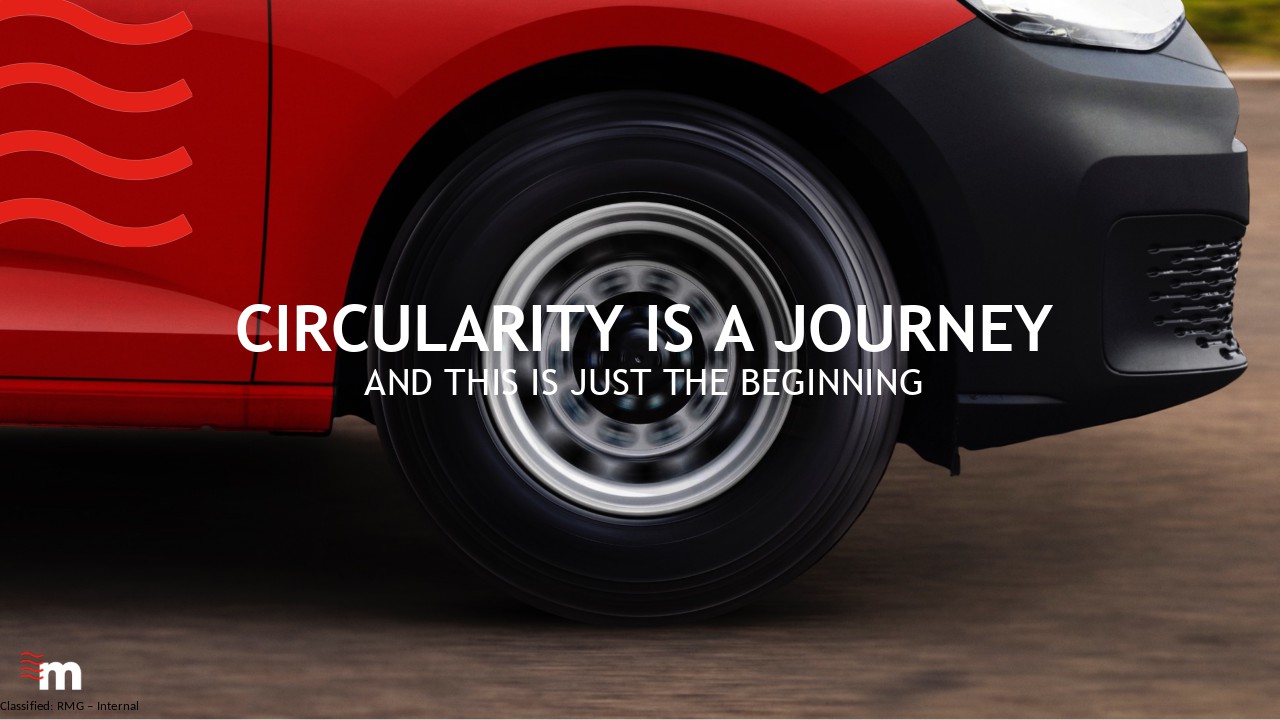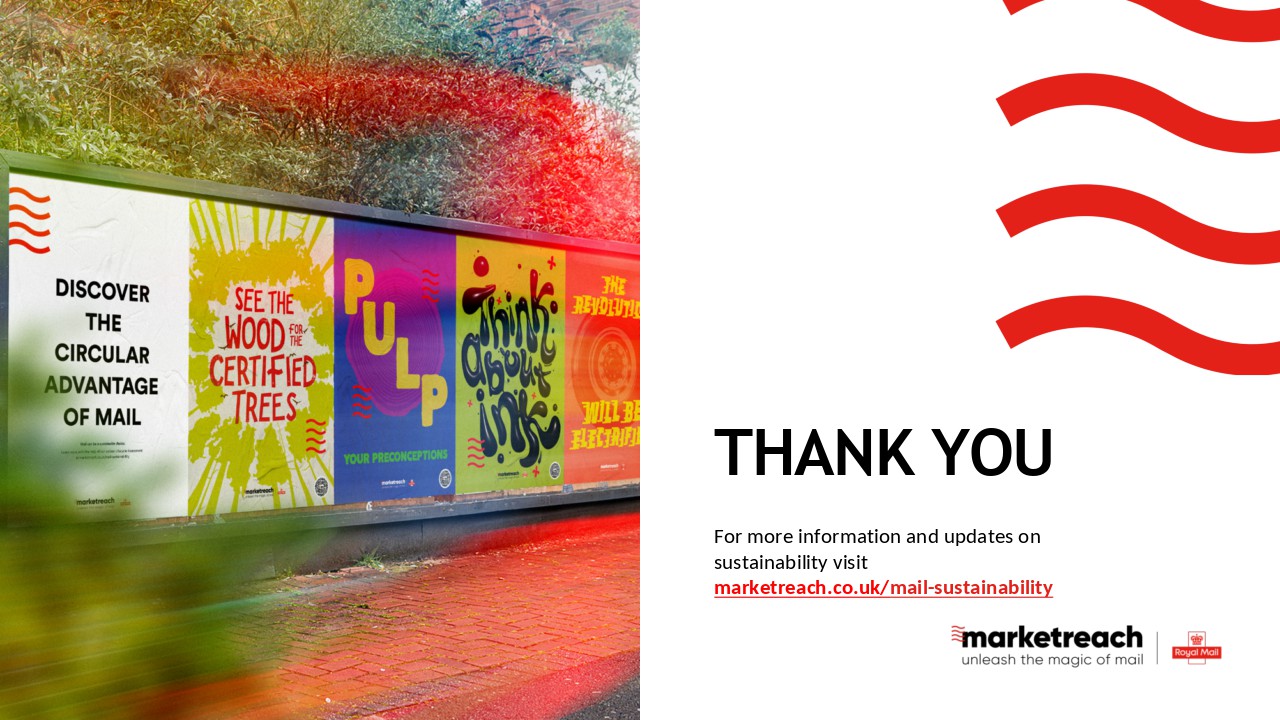 Download the nickable slides below to find out more.Download slide