JICMAIL
JICMAIL provides essential new mail insight to provide comparable data to other media channels and support campaign effectiveness.
JICMAIL (Joint Industry Committee for Mail) is the gold standard audience research data that provides insights into the actions taken with mail and door drops in the home. This joint industry research is owned by the industry, is not for profit and is designed to support users with pitching, planning and evaluating mail campaigns.
The data reveals the patterns of how audiences interact with mail over the course of a month including REACH (how many people in the household saw it), FREQUENCY (how many times people in the household returned to it) and LIFESPAN (how long mail stayed in the home).  It captures what happens to senders' mail in the homes of their customers and prospects, including the commercial actions taken, such as going online or visiting the sender's website.
JICMAIL provides the essential standards of audience and item insight to better understand how to improve the results from mail, providing comparable data to other channels and enabling new measurement and performance standards that support campaign effectiveness.
Under the new JICMAIL levy, access to the data is provided at no cost and is available through an intuitive access tool, JICMAIL Discovery.  It is also available through the standard industry planning software bureau such as Telmar, Kantar Choices and IMS Neilsen, together with the JICMAIL integrations with IPA TouchPoints and TGI.
For access to JICMAIL data, and support with information and training, please visit jicmail.org.uk.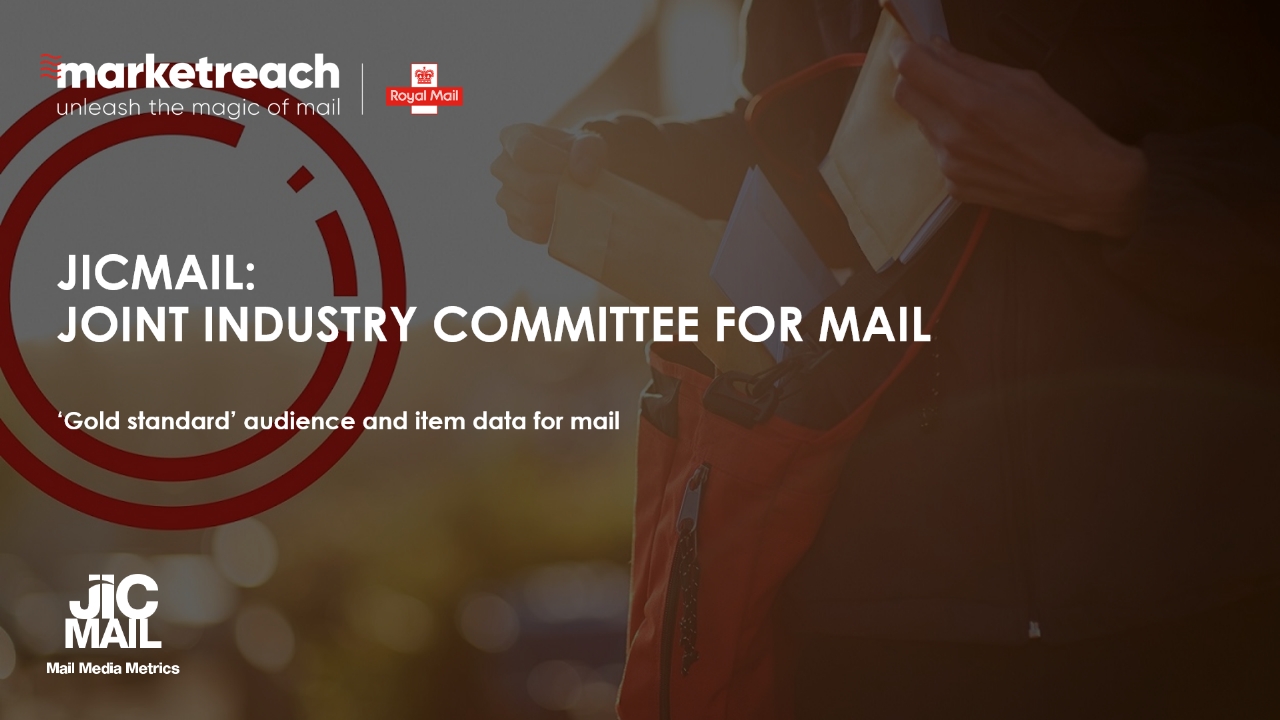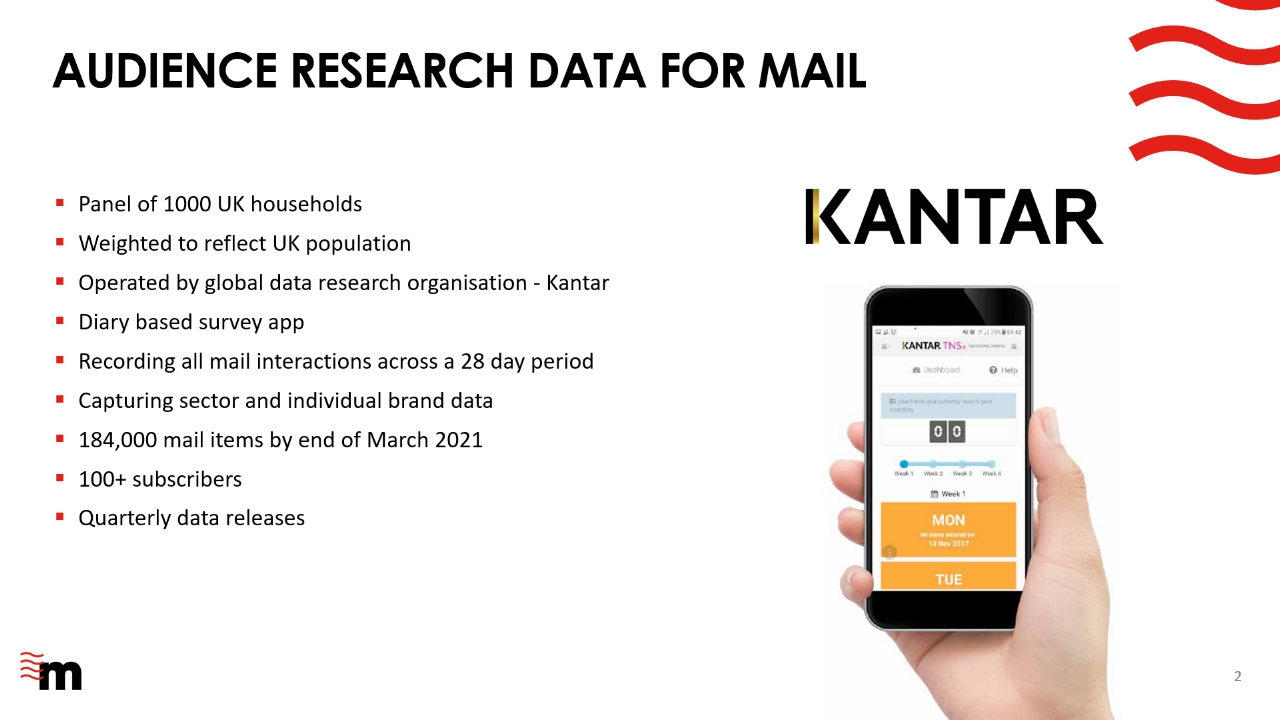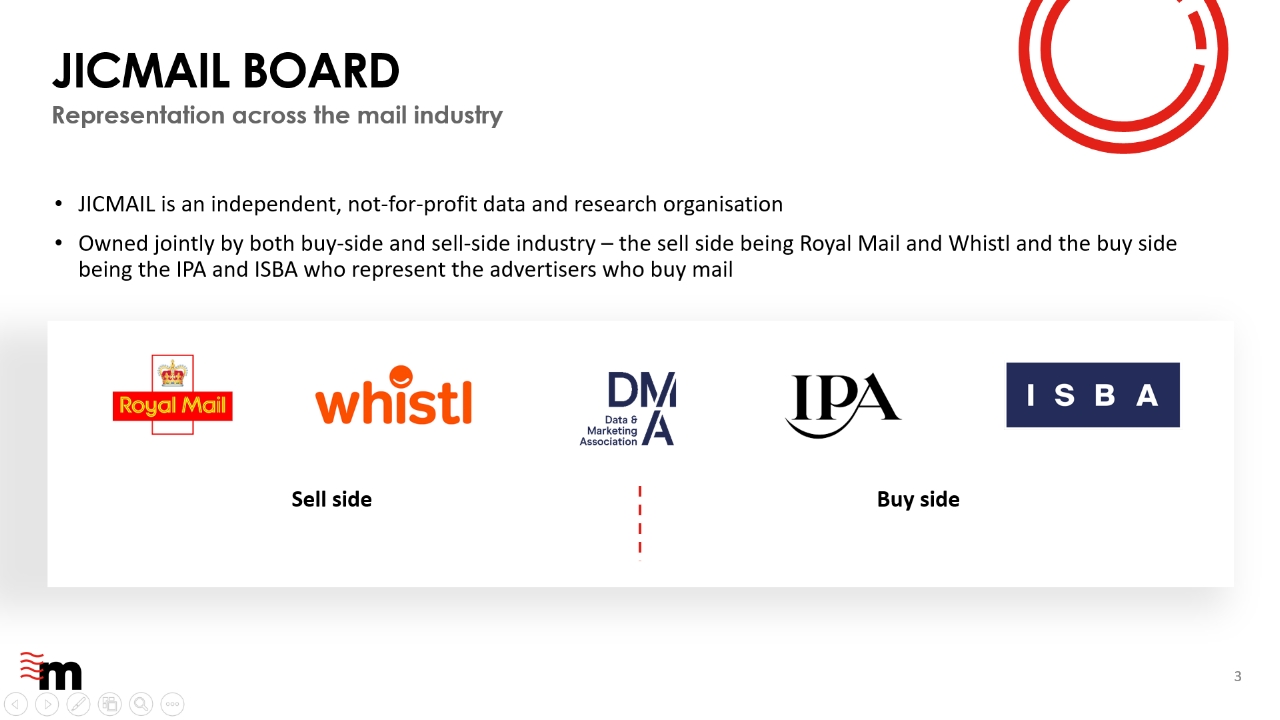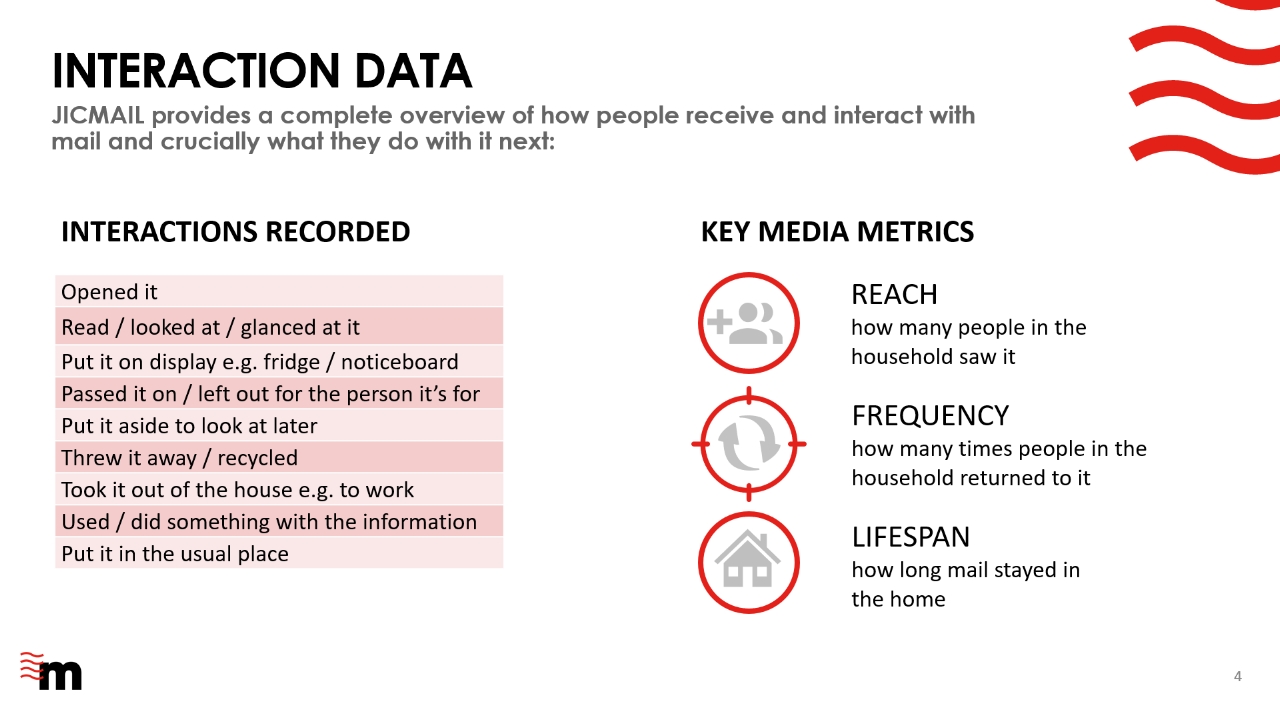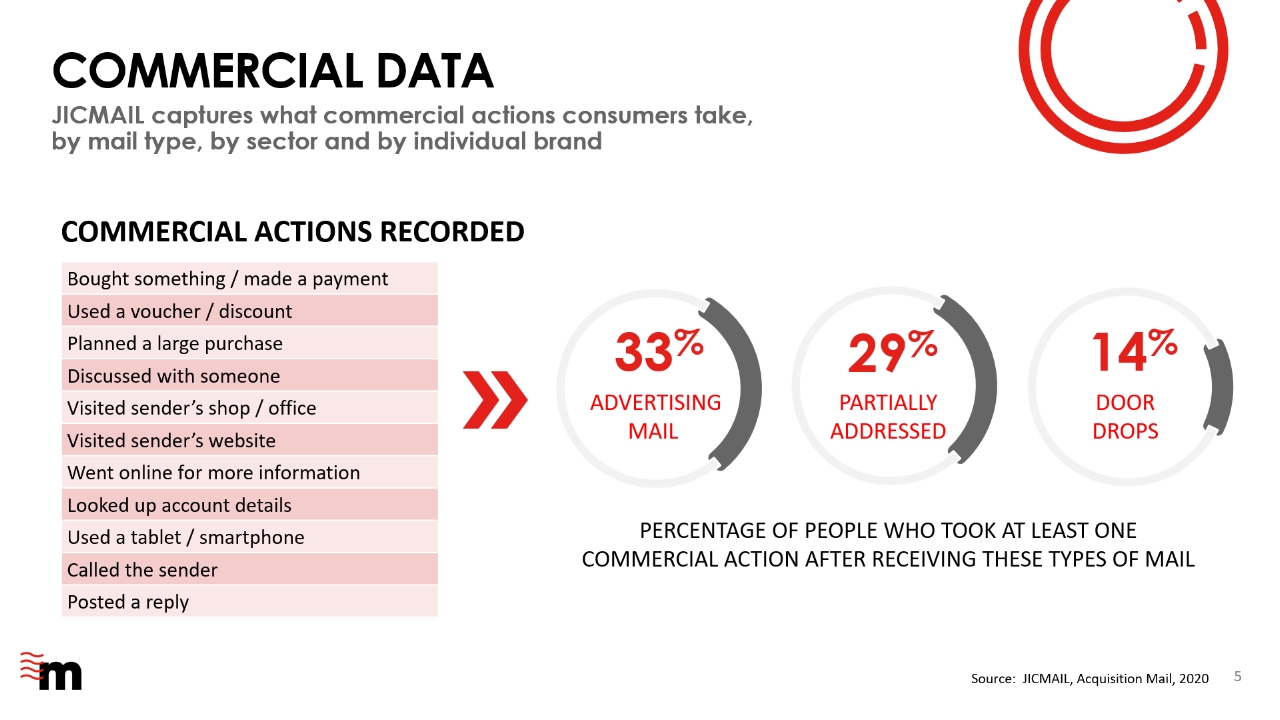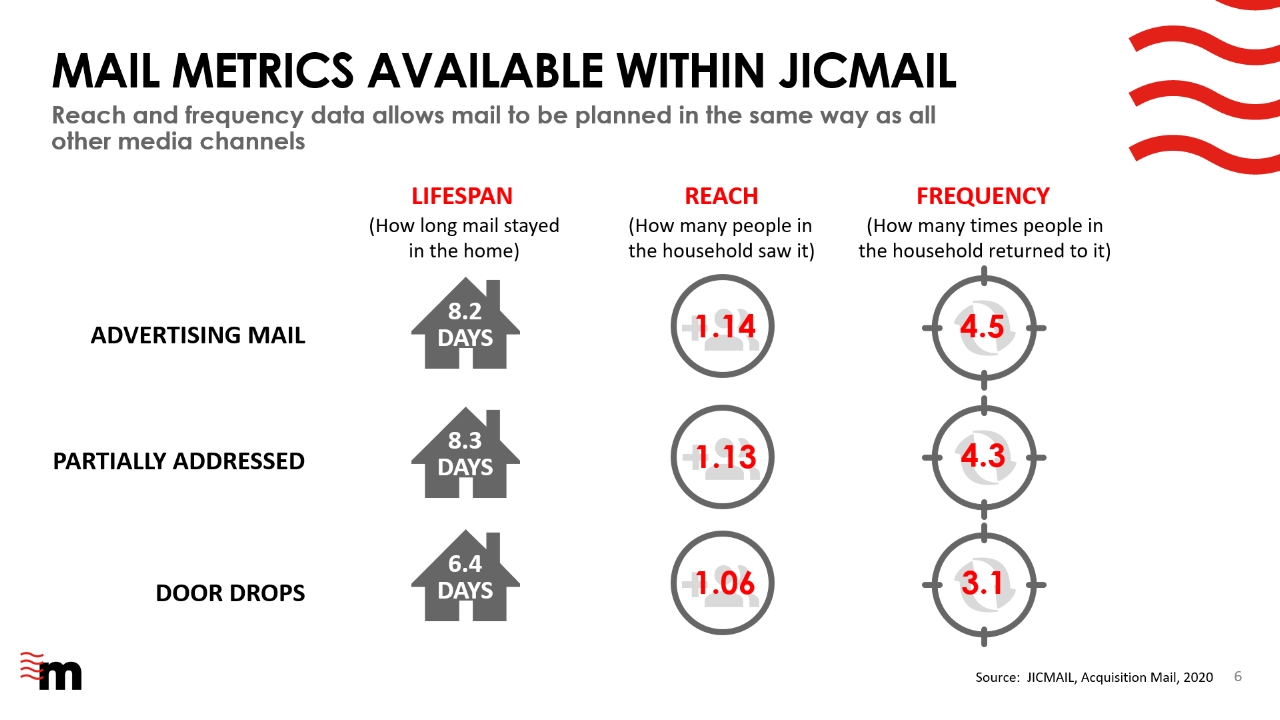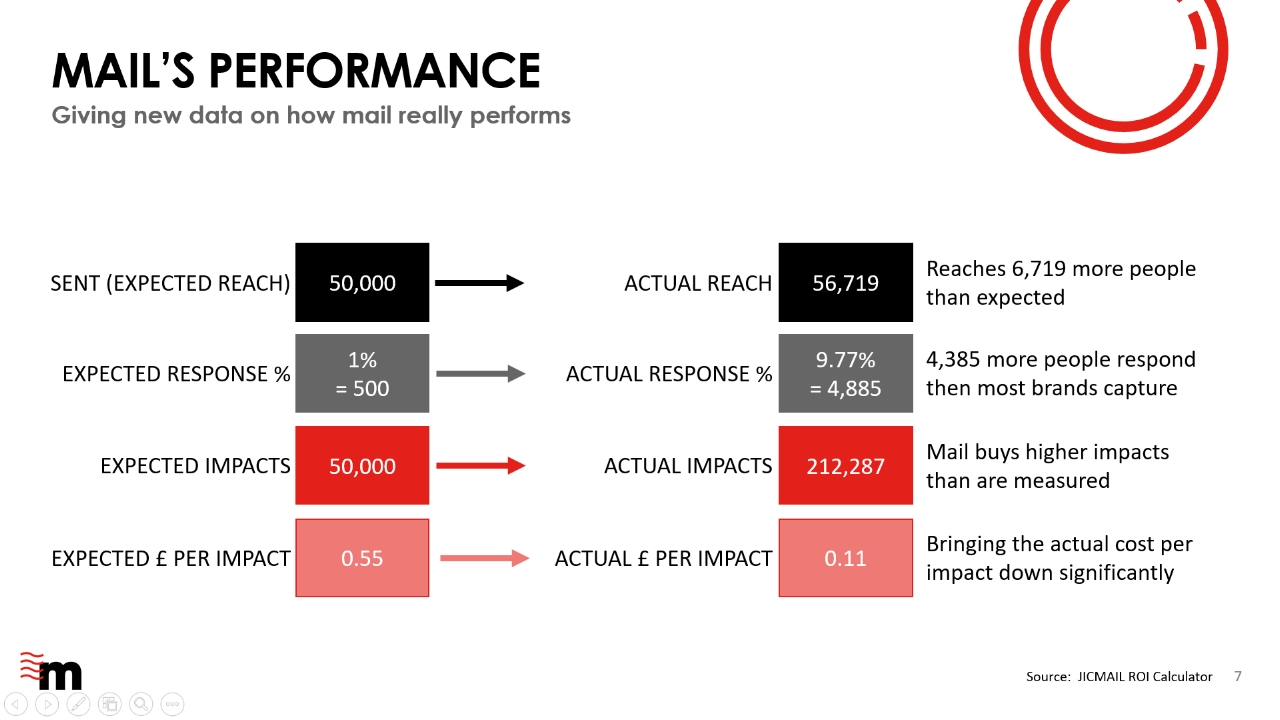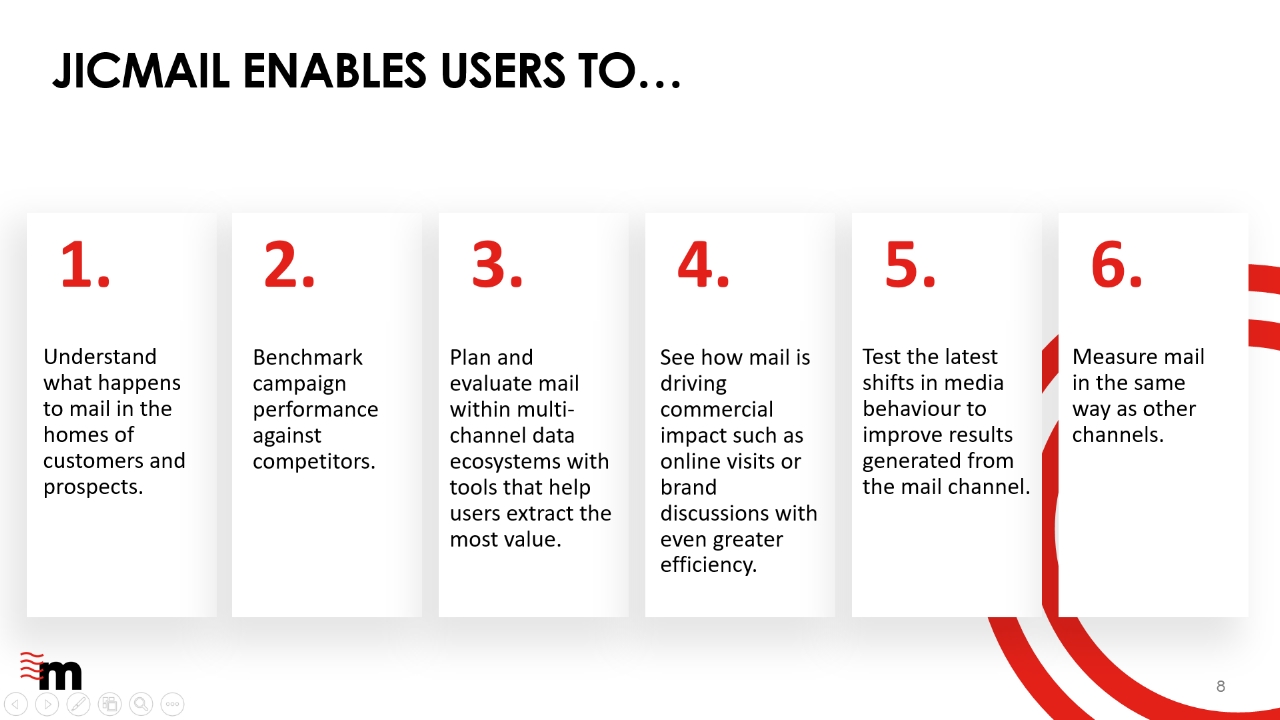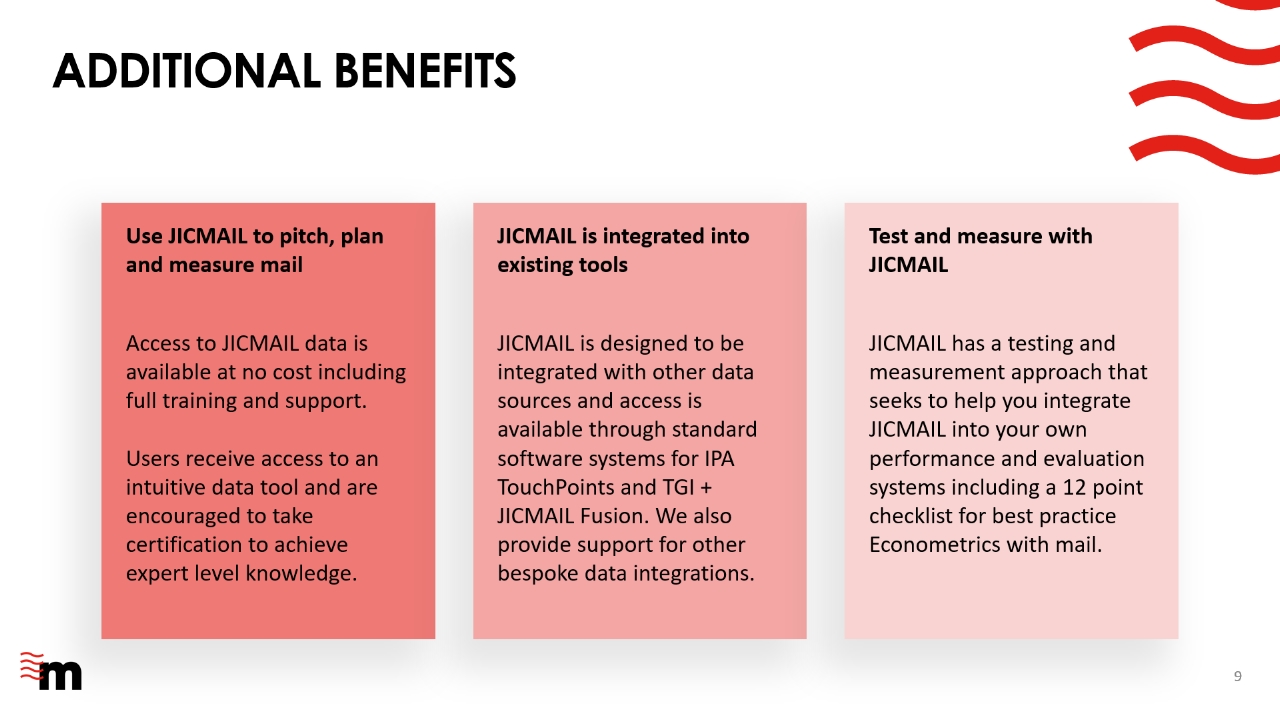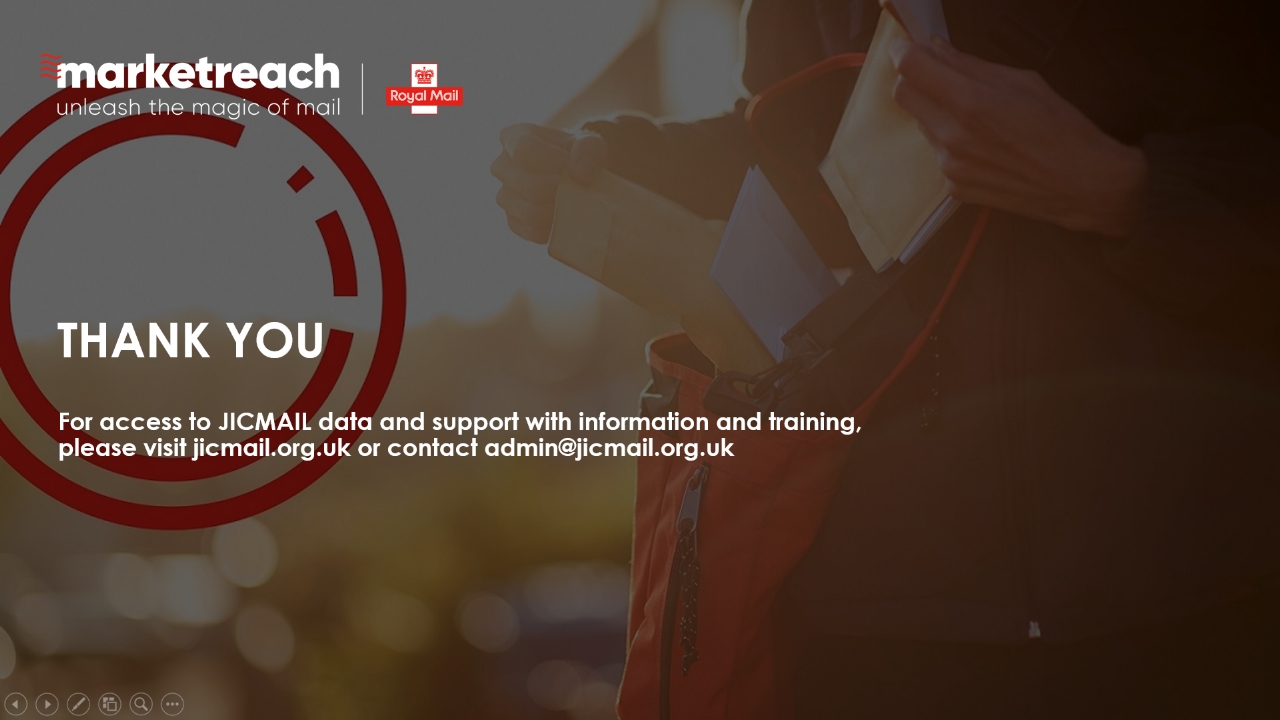 Download the JICMAIL PPT as nickable content