Driving effectiveness with direct mail
Making a physical impact in a digital world.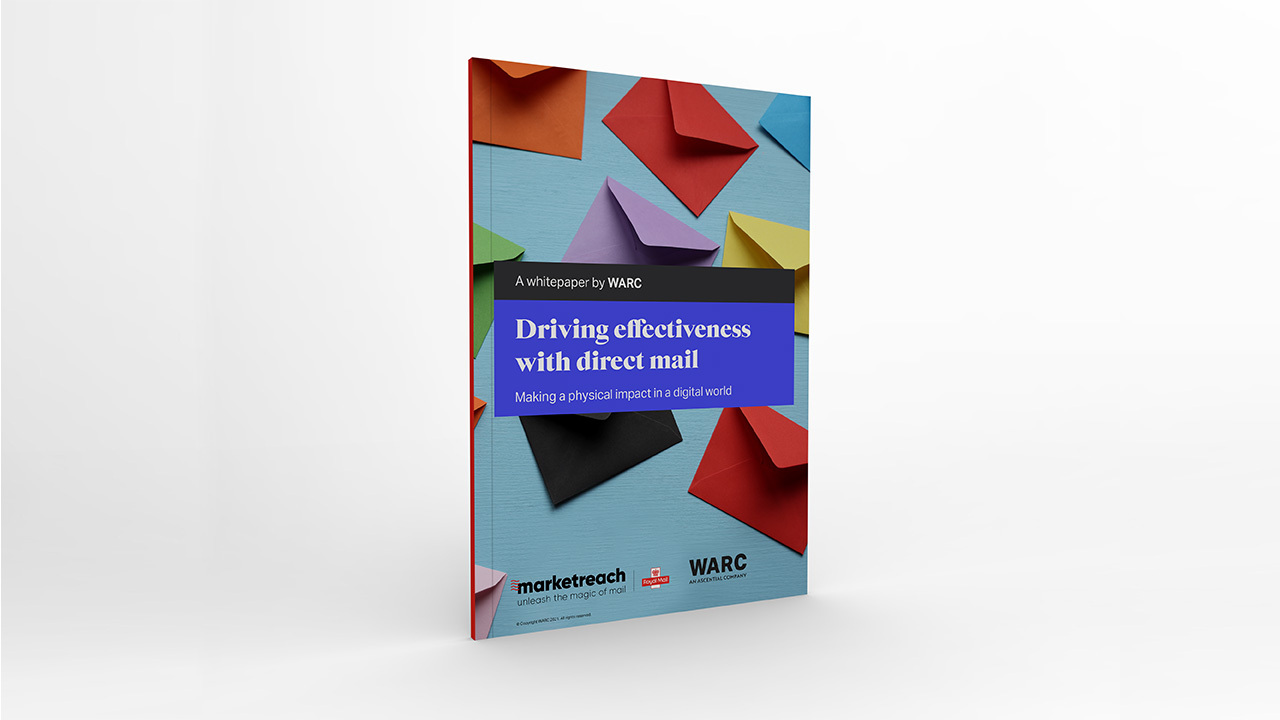 In association with marketing intelligence experts, WARC, we've developed a report that analyses case studies from successful UK campaigns using direct mail, as the lead media and in the media mix. It takes a fresh look at the benefits of direct mail in today's world. With more people working from home post-COVID and the rise of ecommerce, consumption habits have changed. As a result, the physical impact of direct mail in an increasingly digital world can be a game changer for brands.
The report re-evaluates the unique role of direct mail in the marketing mix. It demonstrates how the channel is helping brands to deliver ROI and sustained growth as well as the many creative, digital integration and measurement possibilities it offers. The whitepaper also includes media effectiveness case studies from brands such as Sky, IKEA, Jaguar Land Rover, Direct Line and more.
What you'll learn

Driving effectiveness with direct mail will help you to:

Reconsider direct mail's role as lead media or in the media mix
Understand the impact of direct mail on ROI, revenue, market share and more.  For example, campaigns with mail in the mix are 52% more likely to report ROI effects and 43% more likely to report revenue uplifts
Consider the impact of physical marketing to maximise attention - particularly with Gen Z audiences
Drive consumer engagement through technological innovations and mail personalisation
Use DM to gain and keep customers
Measure the marketing effectiveness of direct mail