Sky
Printing the letter on the envelope brought essential results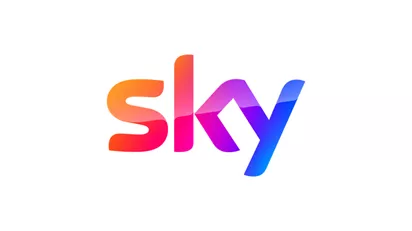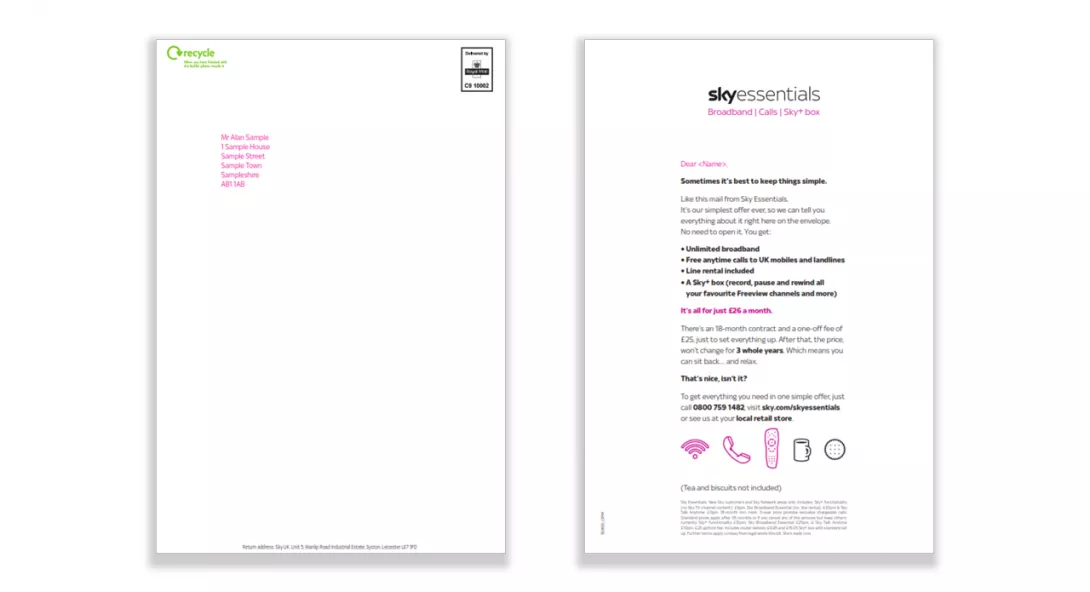 Background
Sky Essentials is a simple, affordable bundle including broadband, calls, a Sky+ box with Freeview channels and recording function.  It is a stripped-down product that is cheaper than the main product.  Sky needed to promote Essentials to a cynical audience who thought the brand's products were complicated and expensive.  They weren't massive users of broadband and landline, nor were they interested in pay TV. Worse, they'd ignored all previous communications.
The brief was daunting: convert them into customers.
Solution
Sky created a stripped-down mailing that perfectly reflected Essentials' simplicity. And, to ensure prospects got to the 'essential' information quickly, Sky printed everything they needed to know on the outside of the envelope. It laid out the benefits clearly, succinctly, and honestly. As a result, the mailing was unexpected, disruptive and looked totally different to anything they'd seen before - changing their perception of the Sky brand.
Results
This basic mailing produced impressive results:
44% uplift in customer response compared to previous average response rates
57% reduction in cost per acquisition compared to previous campaign averages
Source: DMA Awards.  Entry Best Use of Mail