Sky
Sky's interactive mailing for F1. A formula for success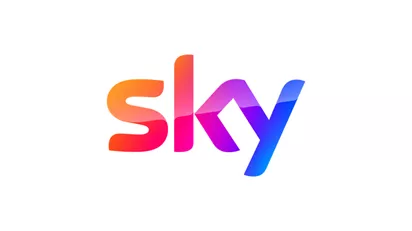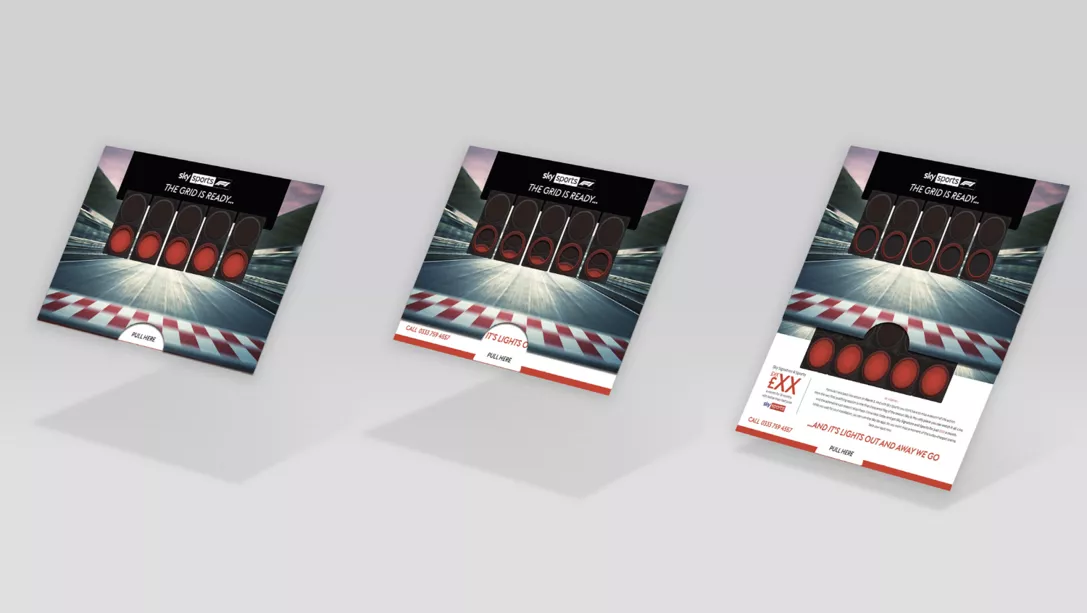 Background
The cost-of-living crisis is driving customers to examine their subscriptions and re-evaluate their spending. Sky was not immune, and the TV provider had started to experience a higher than usual churn rate. Their successful 'always-on' mail strategy, designed to entice lapsed customers back, now found itself vying for even more attention on recipients' doormats as competitors also tried to win back their lost customer base.
Solution
The anticipation surrounding the start of the F1 season is always palpable. New cars, new drivers, new circuits, new regulations. With the 2023 F1 season fast approaching, Sky seized the opportunity to harness this excitement and re-engage with its lapsed customers by communicating that Sky was the only place they could watch every race live and uninterrupted. Watch the practice and qualifying sessions, enjoy both pre- and post-race coverage and get expert punditry too. It was a great lever to engage lapsed customers and clearly differentiate Sky from their competitors.
Previous experience had shown that the standard format of an A5 letter and envelope wasn't going to cut it. This mailing had to really captivate lapsed customers as well as demonstrate Sky's enthusiasm for and understanding of F1.
The result: a highly interactive mailing that cleverly captured tension around the starting lights, instantly engaging even the most marketing fatigued recipients.
The sleek black outer had the intriguing line 'From Silverstone to Monaco. For all the best turns in F1. Turn over.' On flipping the mailing, the recipient encountered the five iconic starting lights – all lit. Below the lights, was the intriguing headline 'The grid is ready…' with instructions to 'pull here'. The lit lights went out as the recipient pulled the mailing, authentically signifying the start of a race. The pull also unveiled a line familiar to devoted F1 fans, always spoken by legendary commentator David 'Crofty' Croft: 'and it's lights out and away we go.'  Short, punchy copy succinctly set out the reasons to return to Sky, alongside a compelling and highly visible offer tailored to the recipient.
"With people looking more closely at how and where they spend their money these days, we had to present an even more compelling set of reasons for people to keep enjoying F1 and TV shows on Sky. This, of course, included an attractive offer to help seal the deal." Nigel Edginton-Amor, Sky Creative Director, Copy.
Rather than include a QR code or a web address, Sky featured a telephone number as the call to action. Previous tests had shown that the call centre staff were more effective than any other channel at persuading people to come back.
"We've got a brilliant call centre team and when we get people through to them, we know they'll explain the product and offer in a clear, helpful, friendly way. As a result, customers are more likely to stay with us. It's just way more personal than a visit to a website. And people really appreciate that." Andrea Locatelli, Sky Creative Director, Through-The-Line.
Sky aimed to demonstrate their knowledge and passion about F1, and this mailing had the winning formula.
Results
The highly interactive F1 mailing provided an uplift in reinstates and reactivations of +21% vs target, attracting many customers back to Sky.
"We've learned from many years of experience and extensive research, that as long as our work is well thought-out, highly targeted, creative, relevant and timely, mail is going to continue to prove a highly successful medium for us." Andrea Locatelli. Sky Creative Director, Through-The-Line.
"We'll always invest as much time and effort as we can in everything we do, whether it's A5, A4, DL, a postcard… But for 'winback', we've learnt that innovative formats are more successful than standard sizes. So, the ROI proves it's worth budgeting for a slightly higher unit cost." Nigel Edginton-Amor, Sky Creative Director, Copy.
Source: Nigel Edginton-Amor, Sky Creative Director, Copy.