Joe Browns
A heftier catalogue produced heftier results for Joe Browns.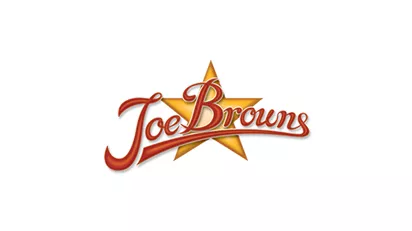 Background
Joe Browns is a seasonal fashion and homeware retailer. The retailer started as a catalogue business approximately 20 years ago, and has since evolved into a multi-channel shopping experience across web, store, and telephone, however the catalogue is still the core driver of sales.
"We would say we are a catalogue business, of course we have incorporated more digital and today most of our orders come through the website but the catalogue is a big driver to getting them there. You see a big spike on the website when we land the catalogue for a new season. Each campaign is a paper driven campaign." - Zoe Savage, Senior Data Analyst, Joe Browns
In Autumn/Winter 2021 (AW21) Joe Browns expanded their homeware range; fun and feelgood, they were confident it would appeal to their core audience but also believed it was a powerful hook to attract new customers to the brand.
The aim of the Autumn/Winter 2021 campaign was to reach both new and current audiences with a catalogue that communicated the new homeware range without cannibalising the AW21 fashion launch.
Solution
To date, Joe Browns had only mailed catalogues that weighed less than 250g to keep within that postage price band. In AW21 they tested a 280g catalogue with 24 extra pages. The heavier 148 page catalogue had the space to display all the fashion elements that the consumer had come to expect as well as giving maximum exposure to the new homeware range.
To reach new prospects, Joe Browns increased the volume of their cold lists which performed well. Repeating this on a larger scale in Spring 2021 gave them the confidence to increase the volume of cold contacts for the Autumn/Winter 2021 campaign. All cold contacts were opted in via trusted data sources. Extra volume was also generated by delving deeper into the dormant file than ever before.
Results
Increasing both the weight of the catalogue and mailing depth made Joe Browns' AW21 campaign shine.
Overall response rates were up by 32% on Autumn/winter 2019 (a more comparable season as it hadn't been skewed by the pandemic) – an impressive result given the extra volume. Cold response was also higher than the best performing lists of Spring/Summer 2021. Average order values (AOV) were also higher than 2020 levels.
"The business is really happy with the results, and this has given us confidence to repeat similar activity in the future." - Zoe Savage, Senior Data Analyst, Joe Browns
Source: Zoe Savage, Senior Data Analyst, Joe Browns
Did you know a whopping 99% of Customer Mail is engaged with, 71% say they trust it and 43% leads to a commercial action such as going online or making a purchase? New ground-breaking research written with Accenture gives an in-depth review of CX and multi-channel communications, including Customer Mail. Download the full report here.