Royal Mail. Delivering a cleaner future
Environmental considerations are a fundamental part of the way Royal Mail operates in the UK.
With its feet-on-the-street network of over 85,000 postmen and women in the UK, Royal Mail plays a key role in reducing emissions in the communities in which it works.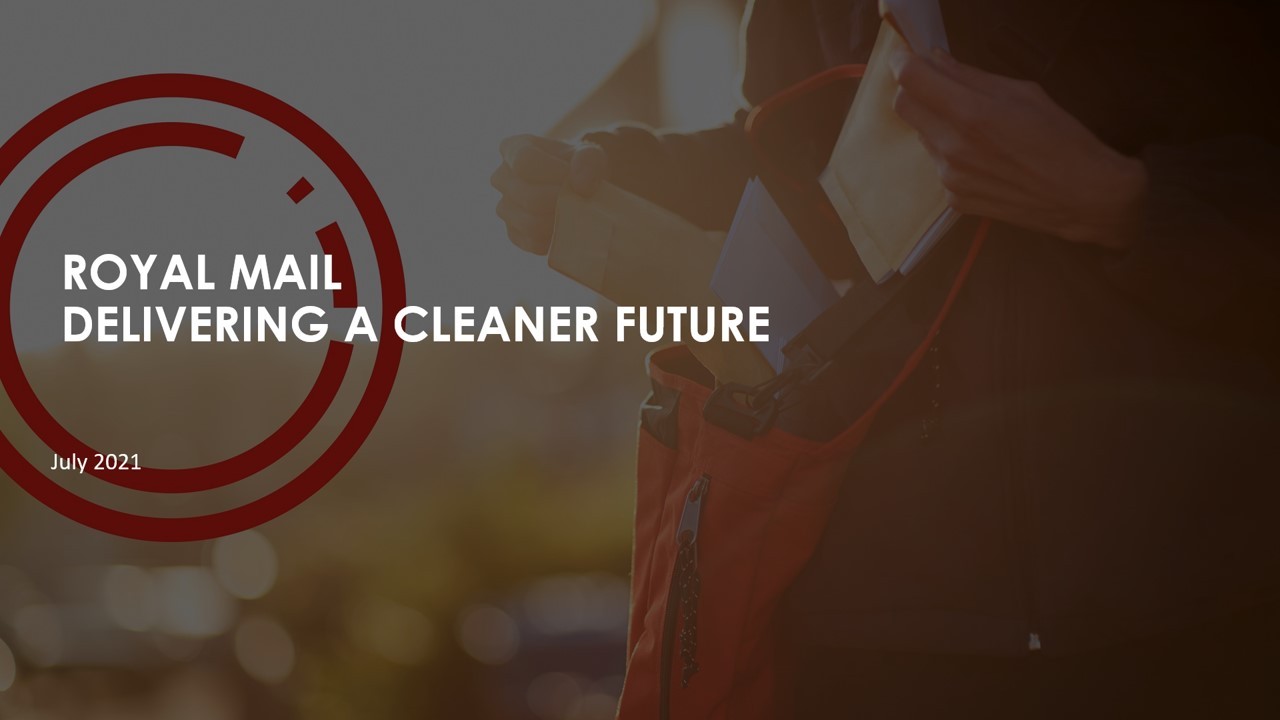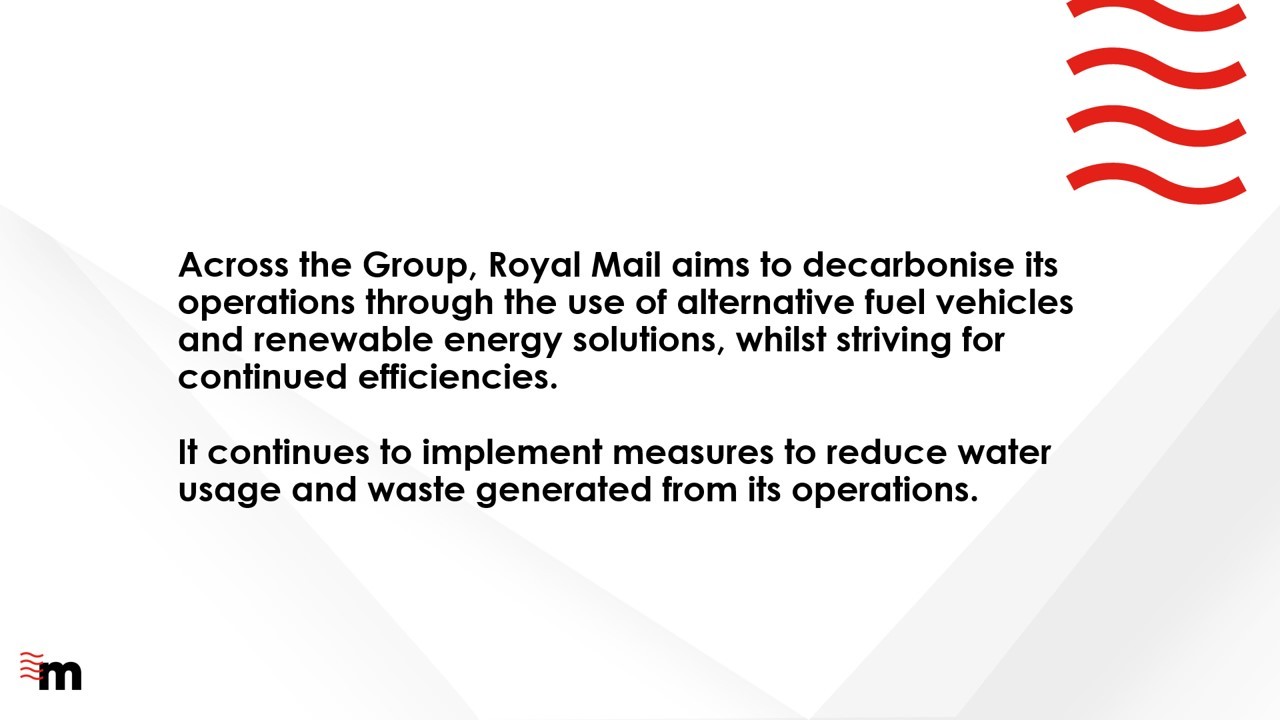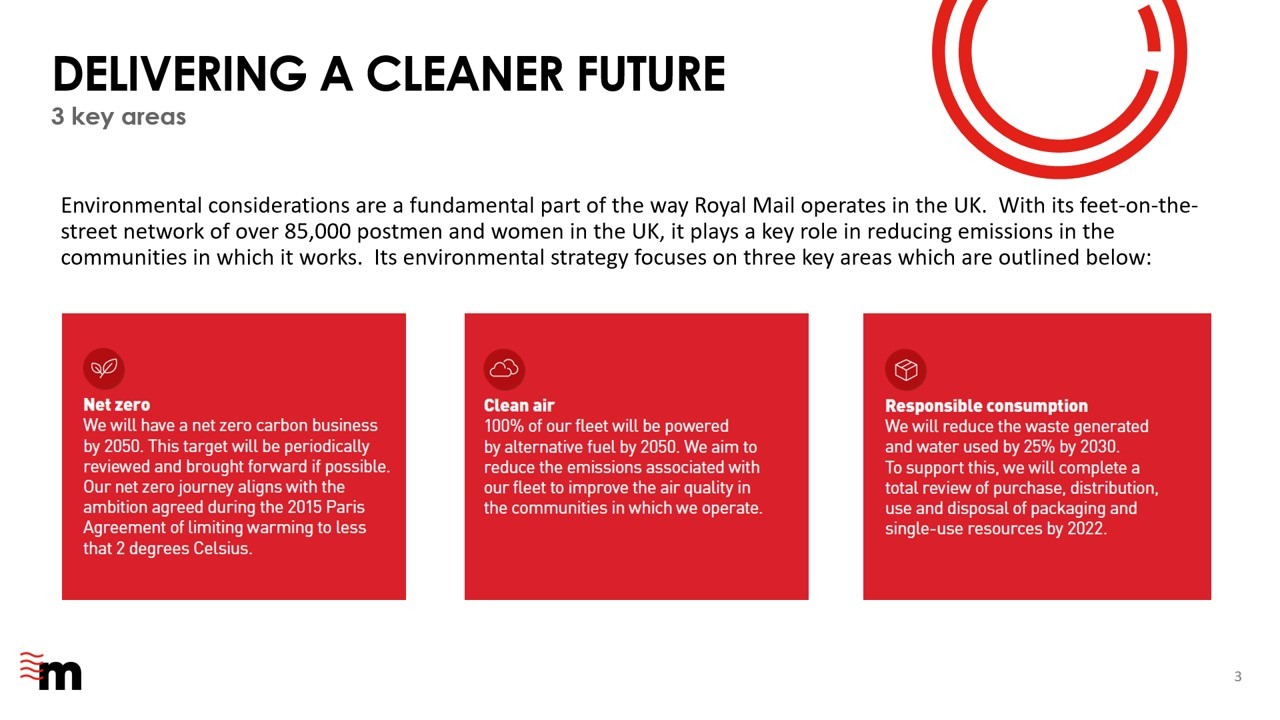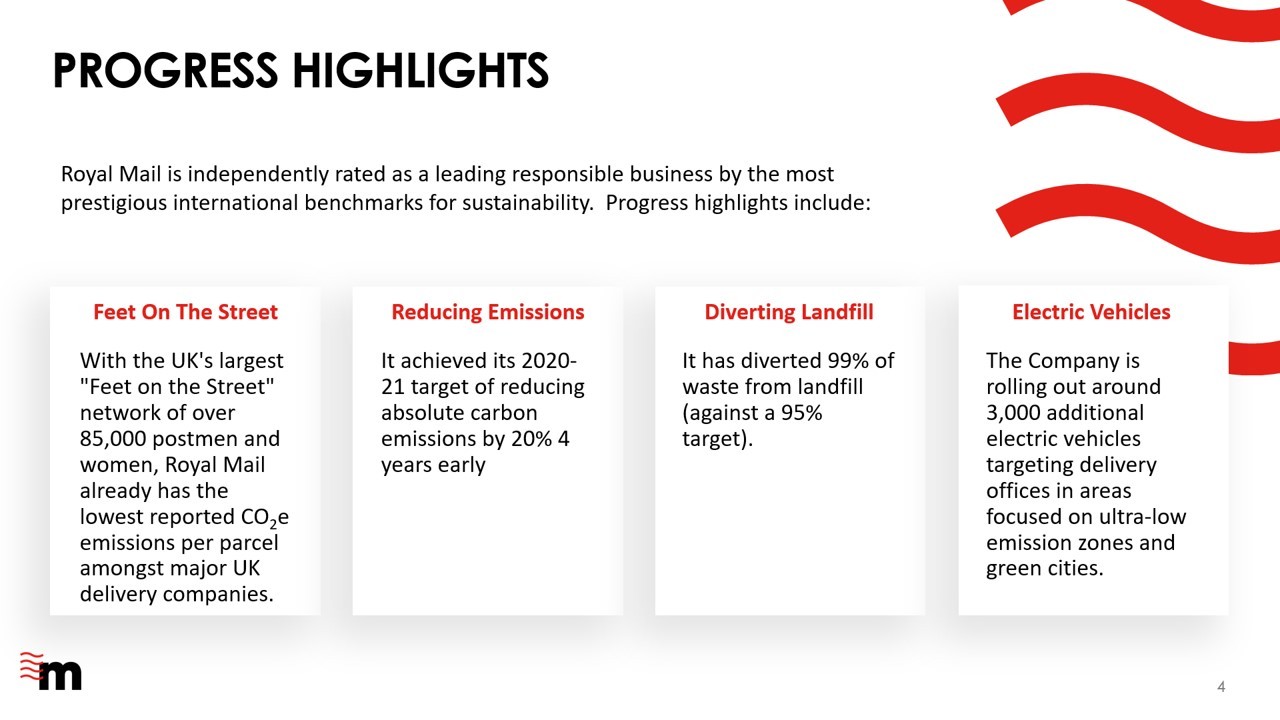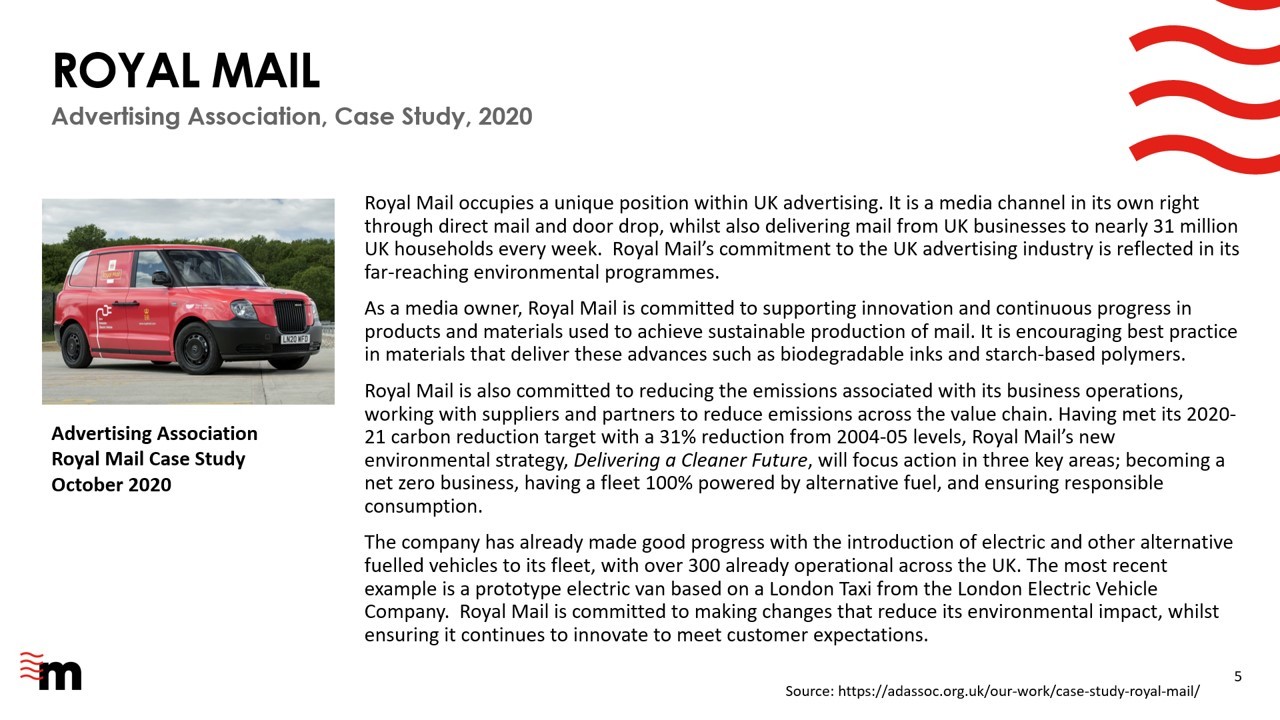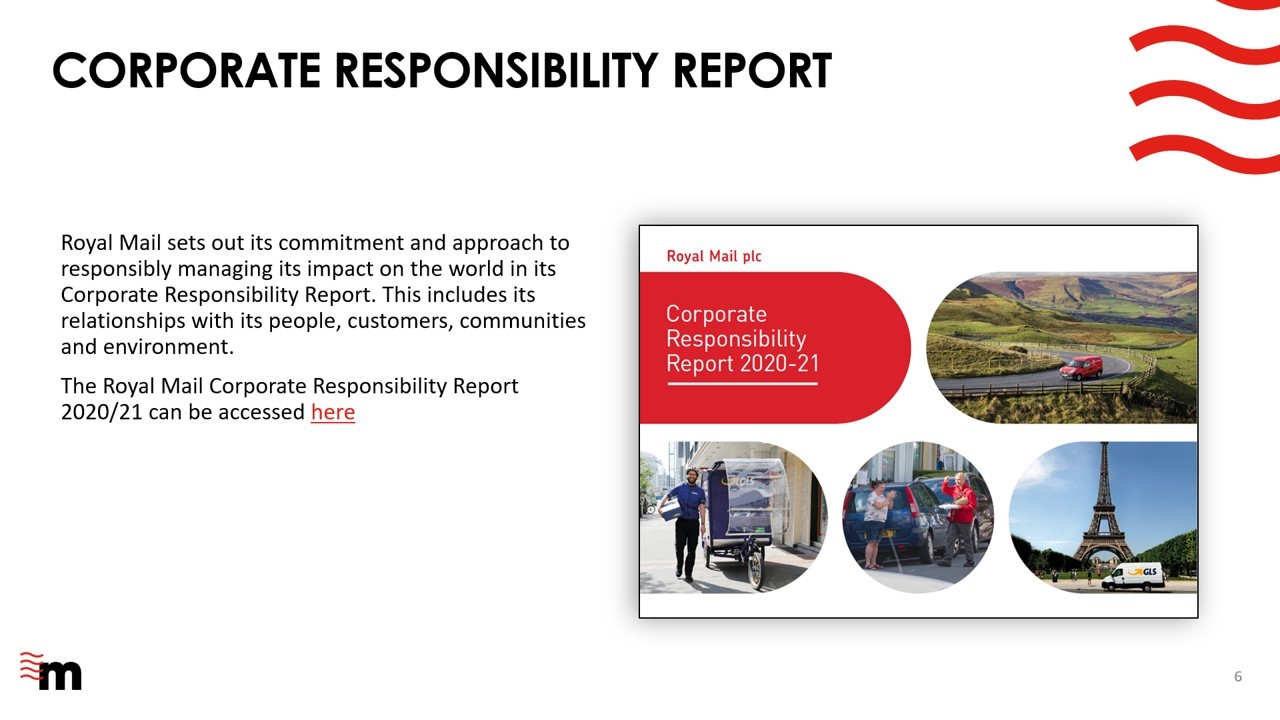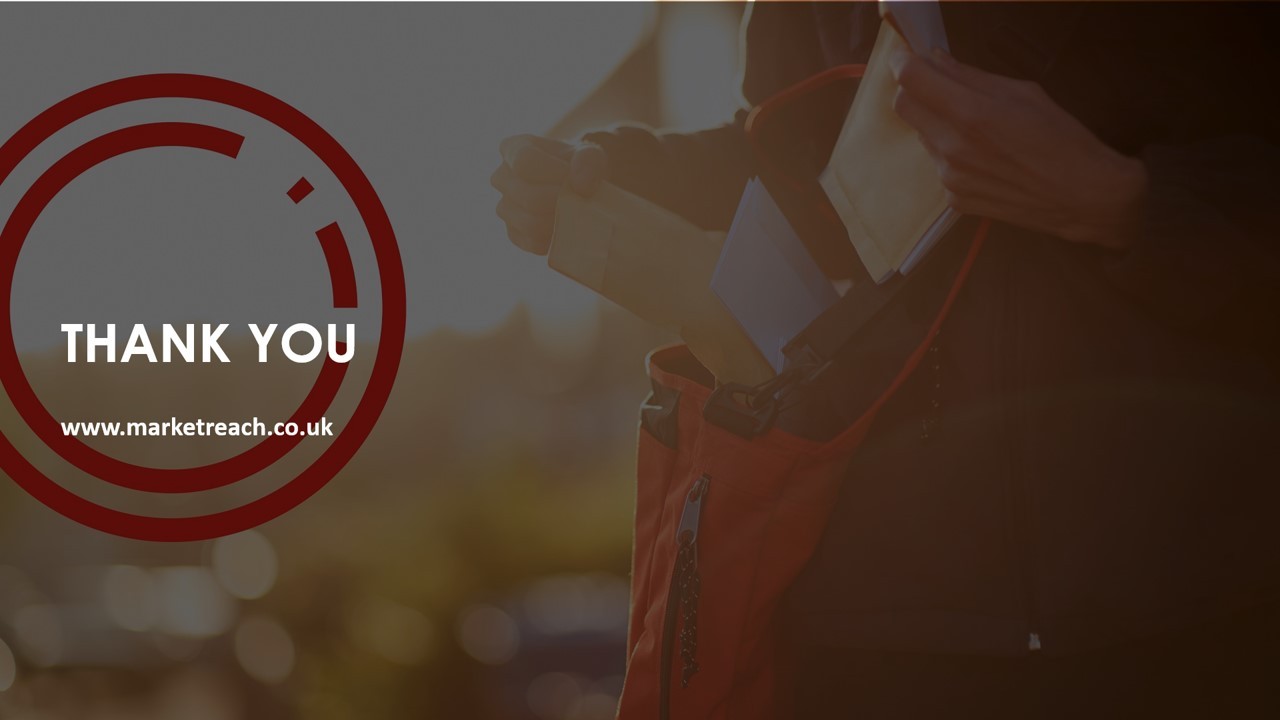 Download the Delivering A Cleaner Future PPT as nickable content