St Luke's Hospice
Mailing donors in Covid-19 lockdown helped avert a financial crisis.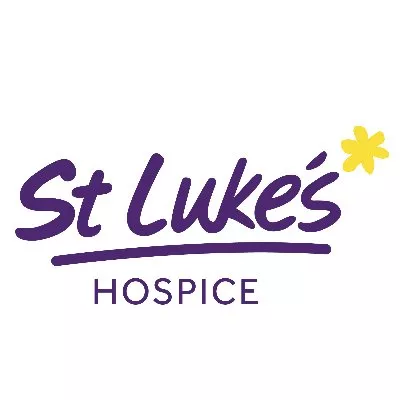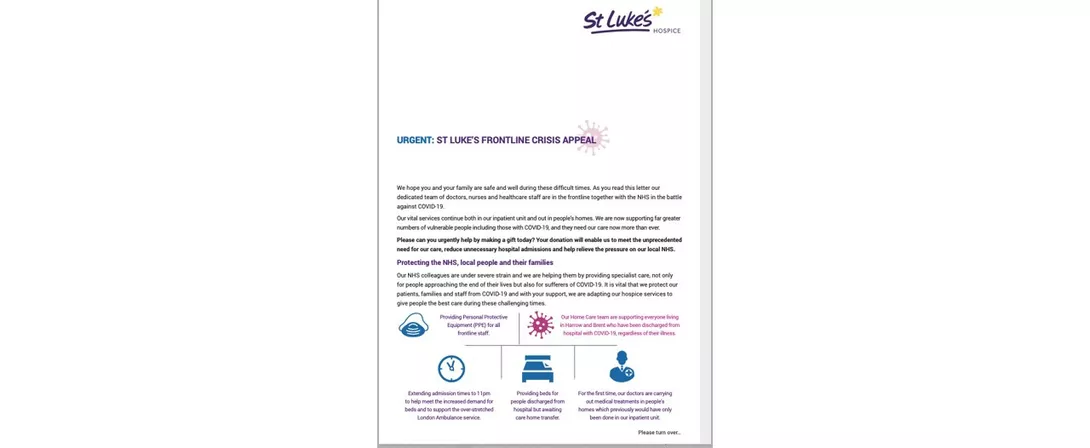 Background
Covid -19 had disrupted many of St Luke's Hospices' regular fundraising channels yet there had never been a greater need for help. An urgent response was needed.
Solution
St Luke's used mail to target current donors in an emergency 'Frontline Crisis' appeal. A simple, effective letter was mailed to c.15,000 active donors on St Luke's database. The copy inside explained that the crisis had led to an unprecedented need for care. The mailing was written, printed, and posted within 10 days.
Results
Within 2 hours of dropping through people's letterboxes, the pack pulled over £2,000 in donations. Income continued to flow in and reached £50,000.