Cunard
Allowing customers to daydream made bookings sail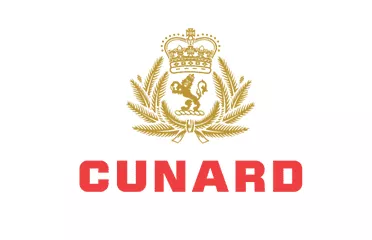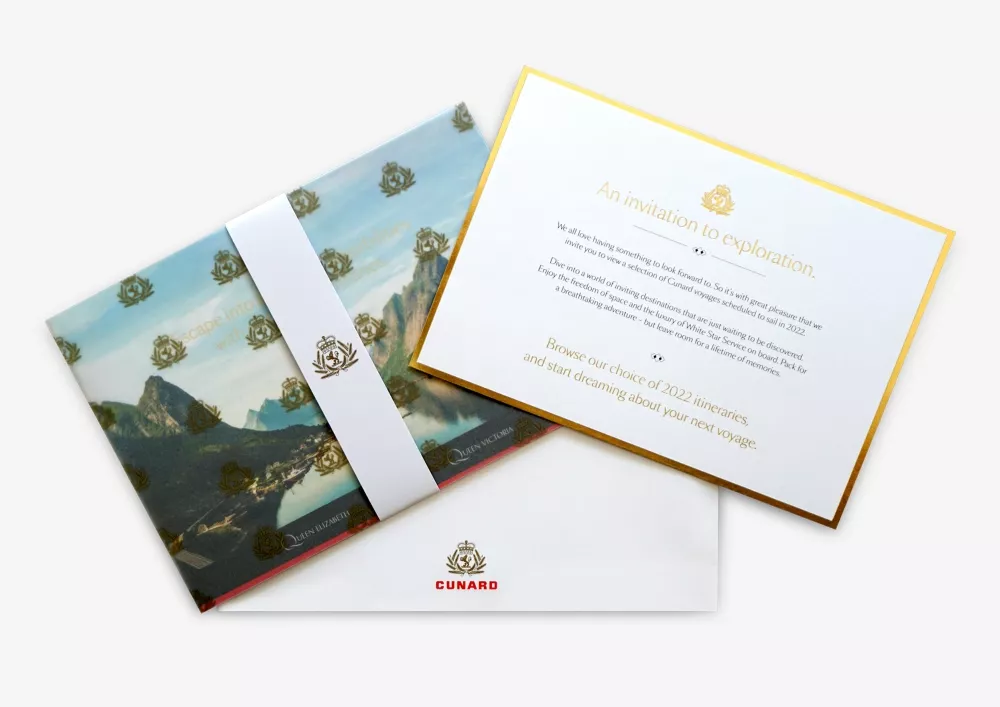 Background
When Covid-19 stopped travel, all cruise plans naturally went on hold. Reigniting the guests' joy of sailing and driving advance bookings was key to Cunard's business recovery. How to do this in a way that spoke to a premium audience with hugely diverse mindsets was a challenge.
Furthermore, with a worldwide travel pause behind them, Cunard knew the market was going to be flooded with travel reactivation communications. This campaign needed to cut through and secure that business-crucial booking.
Solution
Cunard knew their audience were not digital natives, preferring mail to other campaigns. Working with their agency Armadillo, they refined the target audience for this campaign as a mixture of past bookers, warm prospects and those who had cruises cancelled. So, the task seemed simple enough.
Until Cunard spoke to guests.
They heard loud and clear that the pandemic had stirred a wide range of feelings towards cruising and travel in general. From concerns around safety, apprehension about future cancellations, frustration from previous cancellations and worries about an altered experience, to those who just couldn't wait to get back on board again - so many different and conflicting mindsets that are impossible to segment on a database.
However, one universal truth united them all. In the wake of the pandemic, guests were looking for permission to daydream. 'Permission to daydream' became Cunard's powerful strategic platform. No matter what mental barriers Covid-19 had put up, Cunard knew they could connect guests with their love of luxurious travel and innate sense of adventure, whilst navigating them through a sea of concerns.
The next step was to create a piece of communication that would seduce them back to their love of sailing with Cunard and help them remember why they fell in love with it in the first place. It needed to work hard to calm the troubled waters of their minds that Covid had created without being able to predict what their specific attitude and fears were, all whilst standing out on the doormat.
Delivered through their letterbox was Cunard's Invitation to Exploration. Gilt-edged and on heavy stock it was worthy of a place at the Captain's Table. This beautiful brochure inspired guests to look ahead with positivity. It reminded them of the reasons they loved to travel with Cunard and encouraged them to start dreaming about their next voyage. Once they dived into the luxurious brochure, layered with tissue, 20 pages of stunning destination photography awaited. The whole package was held together with a branded belly band. Carefully considered layering ensured a slow reveal as recipients unwrapped each layer. Full-bleed photography created a sense of vast space and adventure, which contrasted evocatively with the sense of 'small' that lockdown created. The tone of voice was reassuring yet inspiring, and the attention to detail throughout echoed Cunard's service ethos. It served as a reminder of the brand's reputation for exceptional quality and luxury.
The result was something they could hold firmly in their hands, pore over with a partner and have the time and space to indulge in their daydreams of their next voyage whilst reassuring themselves that Cunard had everything taken care of.
A clear and concise CTA left guests with no doubt that Cunard wanted them back on board.
Results
Connecting guests with their love of travelling the seas with Cunard and giving them permission to daydream saw the mail campaign deliver £2.1m of incremental revenue in the 4 weeks following the launch, measured against the no mail control group, adding up to an impressive ROI of 25:1.
As well as a high volume of bookings and significant revenue boost, Cunard also saw a positive impact from the campaign on driving bookings direct to cunard.com, improving revenue per booking and harvesting valuable 1st party data. This led in turn to a new guest segmentation and Test and Learn programme.
The fact that this mail pack captured the hearts of the Cunard audience enough for them to share it on social media was the icing on the cake.
Source: DMA Award Winner 2021. Travel and Leisure. Gold