6 marketing trends that will impact consumers in 2020
Technology is constantly changing how we communicate and has brought new and innovative opportunities to engage with customers.
Customer Experience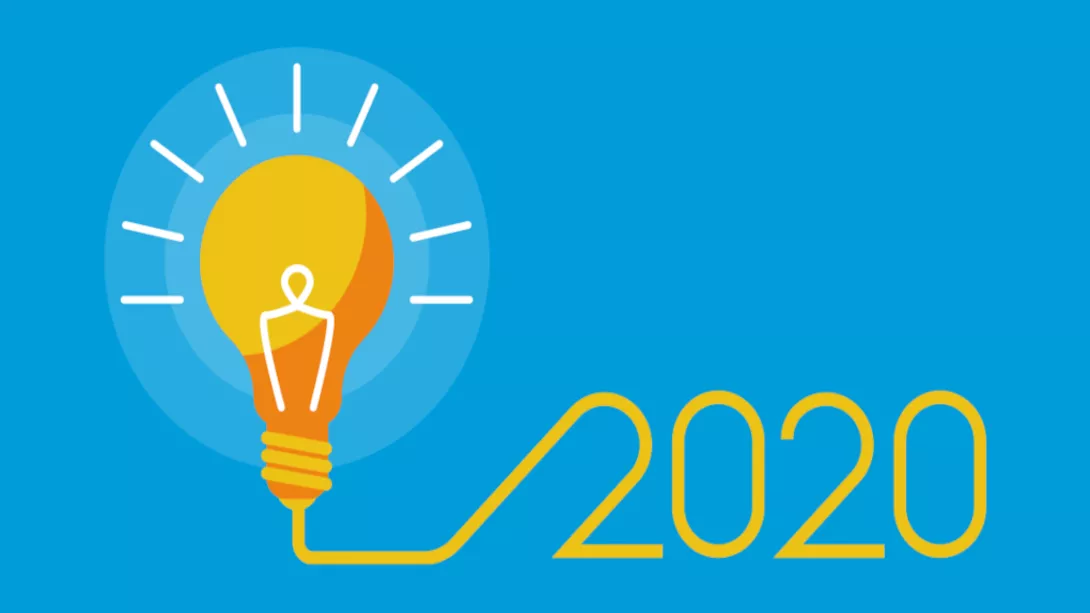 Technology is constantly changing how we communicate and has brought new and innovative opportunities to engage with customers.
But it has also brought problems of over-targeting and over-frequency. Today's consumers are bombarded with marketing messages across a multitude of channels and there's little suggestion these volumes will be reduced as we move into the next decade.
This blizzard of messages sent globally every day includes:
293 billion emails
23 billion text messages
65 billion WhatsApp messages  
Not to mention the plethora of messages delivered over longer-established channels. There's even been research into 'adverts in space' in the past year – which could eclipse any billboard seen on earth.
But the multitude of messages and repetitive frequency is contributing to a lack of cut-through and erosion of trust. Digital channels can't satisfy all marketing objectives alone. Marketers and agencies need to research the right blend of media that combines performance and brand-building elements to best effect.
As we move into 2020, here are six trends that brands and marketers should consider when engaging with consumers and planning their marketing activity.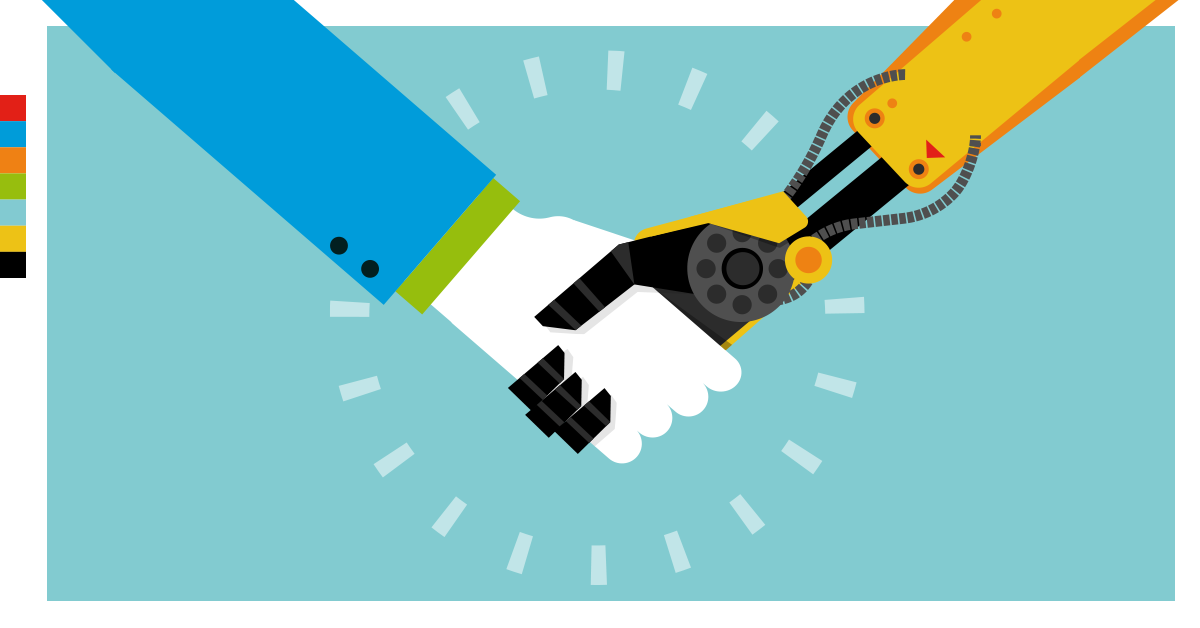 1. The impact of new technology
The transformation age has redefined consumer expectations – and this will continue in 2020 as technologies like AI and blockchain grow in capability and prominence. Nowadays, consumers value immediacy and expect brands to understand them – even to anticipate their behaviour – and to interact as swiftly and seamlessly as possible.
New technology has brought automation at scale. A new study by Deloitte has found that 8% of organisations globally delivered over 50 automation projects in 2019. Altogether, 58% of organisations worldwide have implemented some form of automation.
Automation is often used in the context of robots replacing people in the workplace, but this is not the only story. Automated technology, in the form of software programmes, now handle routine or mundane business processes freeing people up to focus on the more profitable activities that humans excel in, such as creative thinking and building partnerships. A poll of UK workers showed 86% welcomed the introduction of automation into the workplace.
For marketers, automation offers the chance to drive down campaign costs and help to be able to react more swiftly to consumer signals of purchase intent.  A survey of 200 CMOs, Marketing Directors, and Heads of Marketing at companies having more than 250 employees revealed 80% had already installed a marketing automation solution.
Marketing automation can now also improve the efficiencies of using print media. For example, integration of direct mail into the management systems of campaign software providers, such as Adobe Campaign, Oracle Marketing Cloud and many others, means businesses using the medium can enjoy cost savings and can increase their speed of response. And Hybrid Mail is increasingly being used to automate important customer communications such as bills, invoices, service updates and appointments. It's proving to be a valuable remote working tool and can save up to 46%* on traditional Business Mail.
* Source: Hybrid Mail blog 
2. An emphasis on long-term brand building
Ofcom reports that 88% of UK adults are now online and typically spend around one day a week online.
As a result digital ad-spend has soared over the last two-decades, with the latest predictions from GroupM showing that digital will account for 66% of the £23.6bn spent on advertising in 2020 - rising to 73% by 2024.
But brands are aware of the downside of over-investment in digital. The global media director of Adidas recently admitted the brand had put too much emphasis on "efficiency rather than effectiveness", which led it to over-focus on ROI and over-invest in performance and digital at the expense of long-term brand building.
These realisations echo the findings of an important marketing study  - The Long and Short of It by Les Binet and Peter Field. The report explores the balance marketers need to find between driving short-term response activity and long-term brand-building. The study finds there is a tendency to use short-term online metrics as primary performance measures, and this has dangerous implications for long-term success.
Binet and Field found that brand-building and sales activation work over considerably different timescales - and recommend that brands should split their marketing activity 60:40 in favour of long-term brand-building.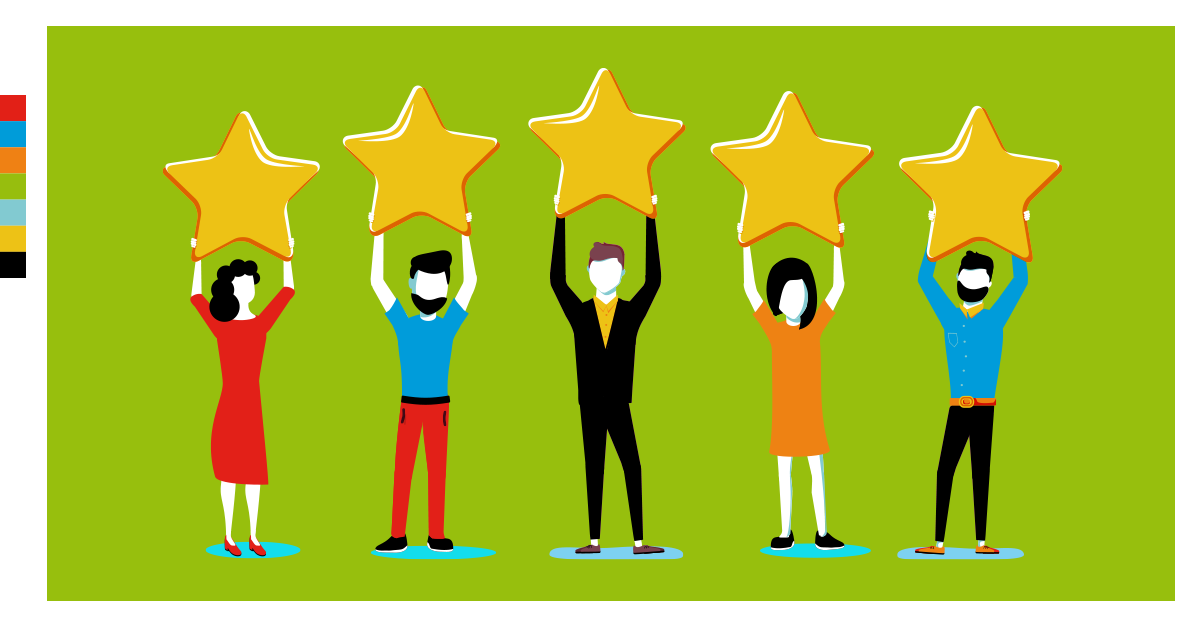 3. Providing a great customer experience
Customer experience is everything. How it feels to use your product, the way customer service teams respond, the actual content within messages and every channel you use to communicate. Every touchpoint with which your customers interact shapes their perception of your brand.
This is nothing new. But as digital channels and platforms have proliferated and helped transform business models – from taxis to banking – customer expectations have risen and the need to provide an optimal customer experience has become a global phenomenon. Spend on enhancing the customer experience has increased by 50% since 2015.
According to research by Walker, customer experience is set to overtake price and product as the key brand differentiator for consumers. With this in mind, marketers should ensure every marketing interaction adds value – or creates a sense of being valued.
John Lewis is an example of a brand which understands that customer perception is shaped by every interaction – both offline and online - and its partnership model means staff have a vested interest in customer experience. According to Internet Retailing 2018, the company committed £400-500m a year to improving customer experience across channels.
Tech companies are also recognising the importance of bringing the physical into their customer strategy. For instance, Amazon, a global leader in customer experience, has integrated mail as part of its media mix, whilst Google use direct mail to sell banner advertising.
4. Cracking data privacy and trust
The rising anxiety over 'fake news', combined with marketing that makes over-claims and irrelevant, over-frequent and ill-targeted messages, serves to undermine consumer trust.
According to a report from Quadrangle, 70% of UK consumers are uncomfortable with how brands use their data. Regaining trust and maintaining credibility should be  of paramount importance to brands and marketers.
The industry needs to respect the privacy of consumers and brands need to ensure they are authentic.  
In 2020 we'll see a key focus on trust as brands recognise that they need to respect the privacy of consumers and ensure that they are authentic. Communications that consumers perceive as untrustworthy are likely to be ignored – while GDPR means that brands could face damaging fines or reputational damage for inappropriate targeting.
In a cluttered marketing landscape and with regulations such as GDPR, brands should consider using channels which possess intrinsic trustworthiness more than ever.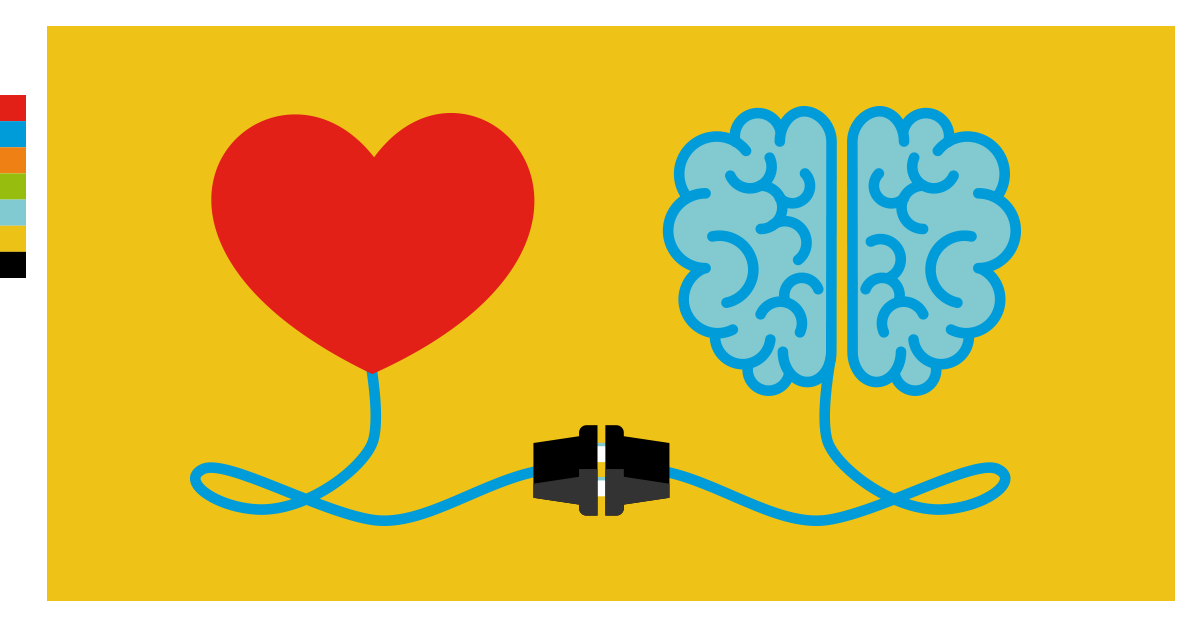 5. The growing importance of emotion
Marketers are always looking to engage audiences with a memorable message that inspires action. A powerful way to ensure that a point lands is to leverage emotion. You only need to look at the blockbuster Christmas ads to see how impactful pulling on heartstrings can be, with many big retailers using characters to tell heart-warming tales, such as John Lewis' Excitable Edgar or Aldi's Kevin the Carrot.
Kantar found that the Aldi campaign was the most emotionally engaging ad of all the Christmas ads of 2019, while viewers ranked Excitable Edgar as the most enjoyable .
If something feels personally relevant and meaningful, our brains are more likely to store it into memory.
Royal Mail MarketReach have conducted a series of studies using neuroscience which address emotional engagement and explore how different channels inspire different levels of engagement in consumers. 
We found that a huge driver of these consumer responses is the power of touch. In an increasingly digital world, touch is an asset for marketers. Marketing channels like Mail help brands to feel human and real – over a ten-year period research shows the percentage of people stating that mail 'makes them feel valued and gives them a better impression of the company' has increased to 70%.
Businesses which devise agile, responsive and relevant communications and create a rich, emotional connection with the customer are likely to enjoy the rewards in the form of  loyalty and repeat business.
6. A move to more conscious consumers
Conscious consumerism will be a dominant theme for brands in 2020, symbolised by the high media profile of campaigners such as Greta Thunberg and Extinction Rebellion.
Research is starting to show that consumers will reward brands for taking positive action on their environmental footprints - and we can see how brands are taking notice. Data for this year's Marketer's Toolkit showed that 84% of respondents said conscious consumerism and sustainability would have 'an impact' on marketing strategy in 2020. When asked if the trend would have a 'significant impact' on marketing strategy, the percentage in agreement was notably higher in Europe versus North America and Asia (48% versus 31% in the other two territories).
For many years now, we've been told by a variety of businesses; banks, utility companies and telco providers to "Go paperless, save trees", and your company email signature might be accompanied by the line, "Please consider the environment before printing this email." It's all well-intentioned, but is it really that simple?
In short, no. We all rely upon both print and digital products in our everyday lives - but it's important to remember that digital media still relies on energy to power it. Media decision-makers need all the facts and to think about consumer perception.  
The pulp, paper and print industry only accounts for one per cent of carbon dioxide emissions, whilst the information computing & technology sector equates to 2% of GHG emissions – similar to the airline industry and expected to double by 2020.  There is also an ongoing myth that European forests are shrinking – when in fact forests in Europe are growing at a rate of 1,500 football pitches every day.
There's a strong argument to suggest that rather than thinking about print vs pixel, we should be utilising eco-friendly options across the board, developing both innovative and sustainable communications. There isn't a perfect "green media" strategy, but we all have a responsibility to make our strategies greener.
Summary
Constant change driven by technology effects both marketer and consumer behaviours. Consumers are more conscious of their privacy and the environment than ever before – whilst marketers are increasingly aware of the importance of leveraging emotion and ensuring the right balance is found between long- and short-term brand building.
These factors should be top-of-mind as planning begins for the next decade of communication – and it is equally important to have a holistic understanding of what marketing channels can help satisfy these developing trends. Mail can play an important role thanks to its attributes of memory-encoding, physical retention and ability to engage emotionally. Research shows for example that mail is a valuable tool in building and maintaining trust for brands, with 87% of consumers regarding it as believable.
Mail also helps balance long and short-term goals. Data from JICMAIL tells us that 49% of mail stays in the recipients' home for over 4 weeks – helping build the presence of your brand in consumers' lives – while the IPA Touchpoints 2019 shows that over a 12-month period 25% of consumers bought or ordered products or services as a direct result of receiving mail.
As we move into a new decade of communication, having a clear understanding of the defining trends in technology and society is critical to delivering success.
Further reading
THE RADICATI GROUP, INC, Email Market, 2017-2021
www.radicati.com/wp/wp-content/uploads/2017/06/Email-Market-2017-2021-Executive-Summary.pdf
TechJury, 35 Must-Know SMS Marketing Statistics In 2019
techjury.net/stats-about/sms-marketing-statistics/#gref
CNET, WhatsApp: 65B messages sent each day, and more than 2B minutes of calls
www.cnet.com/news/whatsapp-65-billion-messages-sent-each-day-and-more-than-2-billion-minutes-of-calls/
Independent, Pepsi considers space billboards to project logo across night sky using satellites
www.independent.co.uk/life-style/gadgets-and-tech/news/pepsi-space-billboards-logo-satellite-ads-startrocket-a8872356.html
The Drum, The industry's five-step plan to improve trust in advertising
www.thedrum.com/news/2019/03/05/the-industry-s-five-step-plan-improve-trust-advertising
MarketReach, Marketing automation turbo boosts campaigns
www.marketreach.co.uk/blog/marketing-automation-turbo-boosts-cross-media-campaigns
Customer Think, Research the state of marketing automation adoption usage benefits challenges
customerthink.com/research-the-state-of-marketing-automation-adoption-usage-benefits-challenges/
Ofcom, Online nation summary
www.ofcom.org.uk/__data/assets/pdf_file/0024/149253/online-nation-summary.pdf
Mobile Marketing Magazine, UK ad spend forecasts of £236bn in 2020
mobilemarketingmagazine.com/groupm-forecasts-uk-ad-spend-of-236bn-in-2020
Marketing Week, Adidas marketing effectiveness
www.marketingweek.com/adidas-marketing-effectiveness/
MarketReach, Customer experience guide
www.marketreach.co.uk/resources/customer-experience-guide?sid=WEB1575389982578MR&src=d
Super Office, Customer experience statistics
www.superoffice.com/blog/customer-experience-statistics/
NetImperative, 70% of UK public are uncomfortable with how brands use their data
www.netimperative.com/2019/12/70-of-uk-public-are-uncomfortable-with-how-brands-use-their-data/
The Guardian, Excitable Edgar the arsonist: John Lewis burns Christmas to the ground!
www.theguardian.com/tv-and-radio/2019/nov/14/excitable-edgar-the-arsonist-john-lewis-burns-christmas-to-the-ground
Aldi, Kevin
www.aldi.co.uk/kevin
Kantar, UK viewers rate Aldi's Amazing Christmas Show the most powerful Christmas TV ad of the year
uk.kantar.com/tech/tv/2019/uk-viewers-rate-aldis-amazing-christmas-show-the-most-powerful-christmas-tv-ad-of-the-year/
Royal Mail MarketReach, Programmatic Mail
www.marketreach.co.uk/blog/Programmatic-Mail
Warc, Marketers plan to embrace sustainability by canging corporate culture
www.warc.com/content/paywall/article/warc-datapoints/marketers-plan-to-embrace-sustainability-by-changing-corporate-culture/130419
Two Sides, Myths and Facts
www.twosides.info/includes/files/upload/files/UK/Myths_and_Facts/Myths_and_Fact_V9-WebVersion.pdf
Royal Mail MarketReach, Neuroscience
www.marketreach.co.uk/resources/measuring-mail-with-neuroscience
IPA, Touchpoints 2019
ipa.co.uk/knowledge/touchpoints/touchpoints-2019-launch-presentations