Proven ways to boost your acquisition
Put your brand directly into your customers' hands.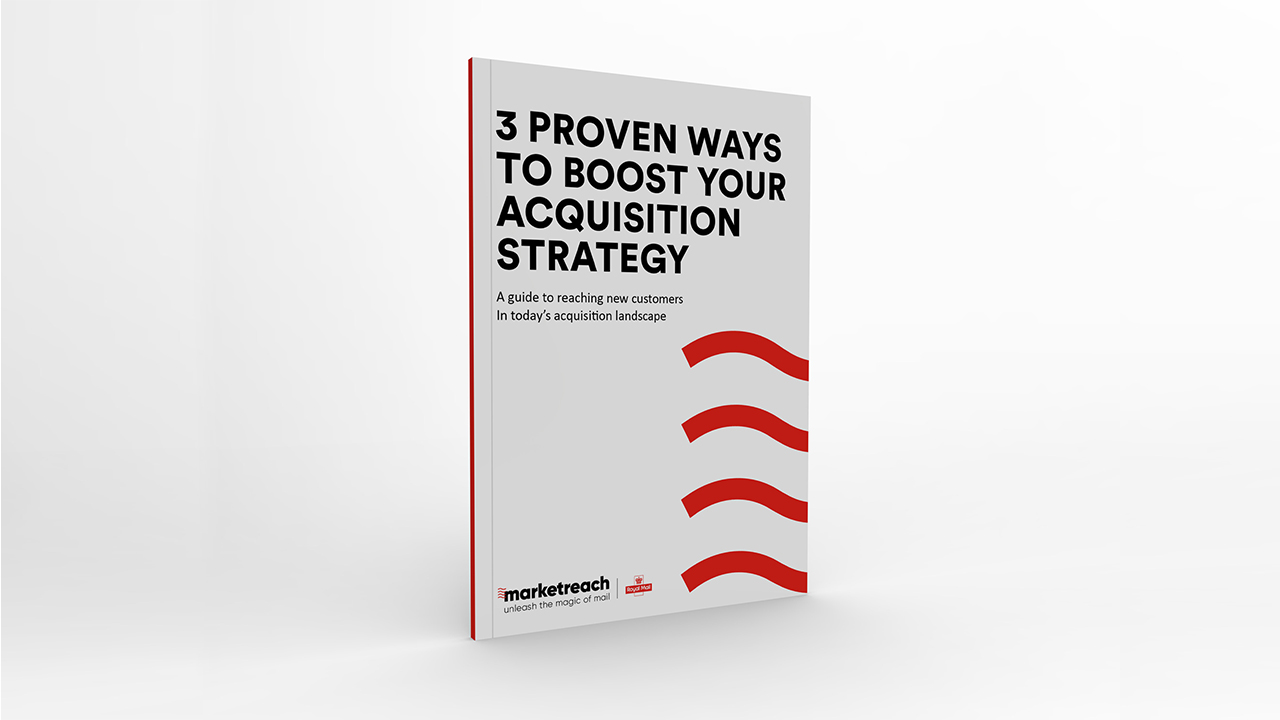 In light of new regulations and an ever-increasing amount of marketing messages, customer acquisition has become a key challenge for marketers. In fact 70% say that converting customers and leads to sales is their top marketing priority.*
The good news is there are three ways you can reach more customers with mail; Partially Addressed Mail, direct mail and door drops. For example did you know you can target potential new customers in specific postcode areas, without requiring their personal data? Or that using certain types of mail as part of a multi-channel acquisition strategy can significantly increase the effectiveness of other media channels?
For the full story of the three proven ways mail can boost your customer acquisition, download our free guide today.
*Hubspot, State Of Inbound Report, 2018

What you'll learn
Why many businesses are struggling to get new customers
How to use current customer trends to help shape your acquisition marketing strategy
What role mail plays in finding new customers for your business
How brands are using mail as part of their marketing mix
Why using mail alongside other marketing channels boosts your omni-channel acquisition strategy