Let's get physical
Technology has brought undeniable improvements in how, when and where brands can interact with their customers. The sheer variety of channels means there is a platform for every message, relevant to every moment. But, as with every successful endeavour, balance is key. While online channels have been instrumental in the transformation of customer communications, it's important to remember that traditional media can and does still play an important role in managing the customer journey.
Inspiration, Strategy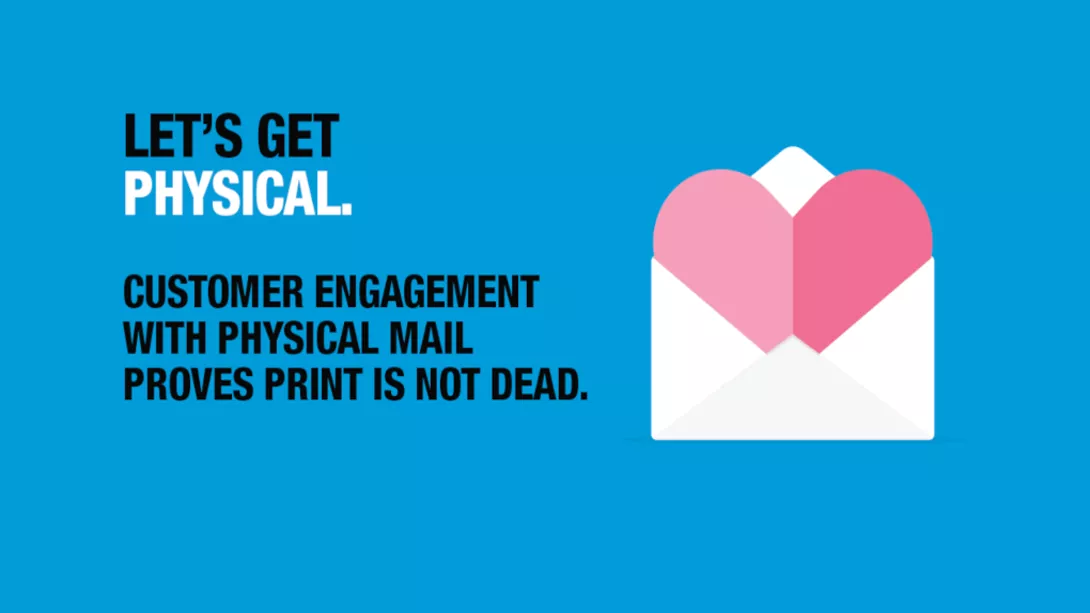 Just as linear TV advertising continues to deliver large audiences and remains strong in brand building despite digital competition, mail in its various forms is also seeing a return to the spotlight. It has unique properties that lend a valuable dimension to brands' multichannel marketing strategies.
Printed items have a tactility, for instance, that consumers don't experience with other media. They also leave a deeper footprint in the home, with direct mail staying in the household for more than a week on average.
Being remembered is just one of the many qualities that see mail – in the form of door drops, direct mail, partially addressed or programmatic – make a significant contribution to a brand's integrated multi-channel marketing strategies. It is also as much a tool for reaching and converting new customers as it is engaging with existing ones.
While you were out
Finding ways to reach new customers and retain them is always going to be a challenge. In fact, according to HubSpot research, 55% of consumers now say they don't trust the companies they buy from as much as they used to. It's also getting harder to attract the customer's attention, with 40% of businesses agreeing that prospecting is currently the toughest part of the sales process. This means marketers have to work both smarter and harder.
The average consumer receives a significant amount of messaging, a good deal of it poorly targeted and irrelevant, relying on high volumes rather than targeting to drive response. According to CNET, every day 65 billion WhatsApp messages are sent and more than two billion minutes of calls are racked up worldwide. With consumers experiencing such a high level of digital exposure, our argument comes back to the need for marketers to find a balance in their approach to multichannel strategy.
Our research has found that mail is an important element within that multichannel strategy because it is a medium that is inherently trusted by customers. In fact, 87% of those asked rated messages delivered by mail as believable, compared to 48% for email. Meanwhile, 70% said mail – which can be a refreshing experience in a digital world – made them feel more valued, compared to 30%for email.
Predominantly, mail is highly effective as part of an integrated, omnichannel campaign. It doesn't replace other channels like email or social media. In fact, it reinforces them. Memory encoding – what people remember after they've seen something – is 44% higher for people who have seen mail before social media, than those who only saw social media. Those who remembered more from social media had been primed by the mail, and when primed by mail, people spent 30% longer looking at social ads.
Charity organisation, the People's Postcode Lottery, includes mail in its strategy to fulfil a very specific purpose: "All our look and feel is consistent across the channels, as we understand customers use different touchpoints at different times. Certain pieces are more effective for different things. We have press inserts in the papers, with a big message driving online. Our DM packs will have more information around charitable work we do, explaining how the lottery works. And TV is more around the winning feeling when a player has won. All the creative is under the same umbrella of the campaign," explains Grant Shaw, Marketing Manager of the People's Postcode Lottery.
"marketers realise that a strong campaign is the sum of all its parts, not a seismic shift in the direction of the latest shiny object"
No such thing as spam
In this data-driven world, the importance of better targeting has become a focus of marketing across channels. Mail has always been a targeted medium. Some companies used it incorrectly, thus earning it the 'junk' title, but its data-targeting element has always been a benefit. Innovations in how mail is created, targeted and distributed have simply enhanced this, making it even more relevant in the digital age.
Direct mail is probably the most well known form of mail. Whether well targeted to reach new prospects with third party data or highly personalised with existing customer data, it enjoys an 81% open rate and 94% engagement, according to JICMAIL (the Joint Industry Committee for Mail). Since the introduction of GDPR, companies need to comply with the regulations to protect consumer's personal data. As a result of this, targeting success has improved.
"mail is a medium that is inherently trusted by customers"
An alternative way to reach new prospects is through Partially Addressed Mail. This is a highly targeted and responsible way to reach potential customers without requiring their personal data. Targeting by postcode, it can reach groups as small as 15 carefully selected households. Through 'topping up' or 'lookalikes', it is possible to reach likely customers with nothing more than a postcode and great audience insight.
'Topping up' takes a postcode where there is a high concentration of existing customers and targets the rest of the addresses. 'Lookalikes' takes a postcode where there is a high concentration of customers, and targets postcodes with similar profiles, the concept being that people who share similar characteristics, lifestyles and tastes are more likely to be interested in the same products.
For retirement community builder, McCarthy & Stone, the use of Partially Addressed Mail drove a 5% higher response rate than cold mail, and drove cost per acquisition down 38% lower than cold mail. The geodemographic profiling surpassed pure demographic profiling, because the company could use the location to localise communications, giving the company a rough idea of the type of person their ideal customer is and how best to tailor the mail to them. This would have been harder to do if they had relied on the basic demographic profiling that is popular with cold mail.
Overall, 88% of partially addressed mail is read, filed or set aside for later, revisited four times on average and stays in the home for at least a week. According to JICMAIL, for every 100 items, 9% are passed on and shared with other people – it's true, birds of a feather flock together!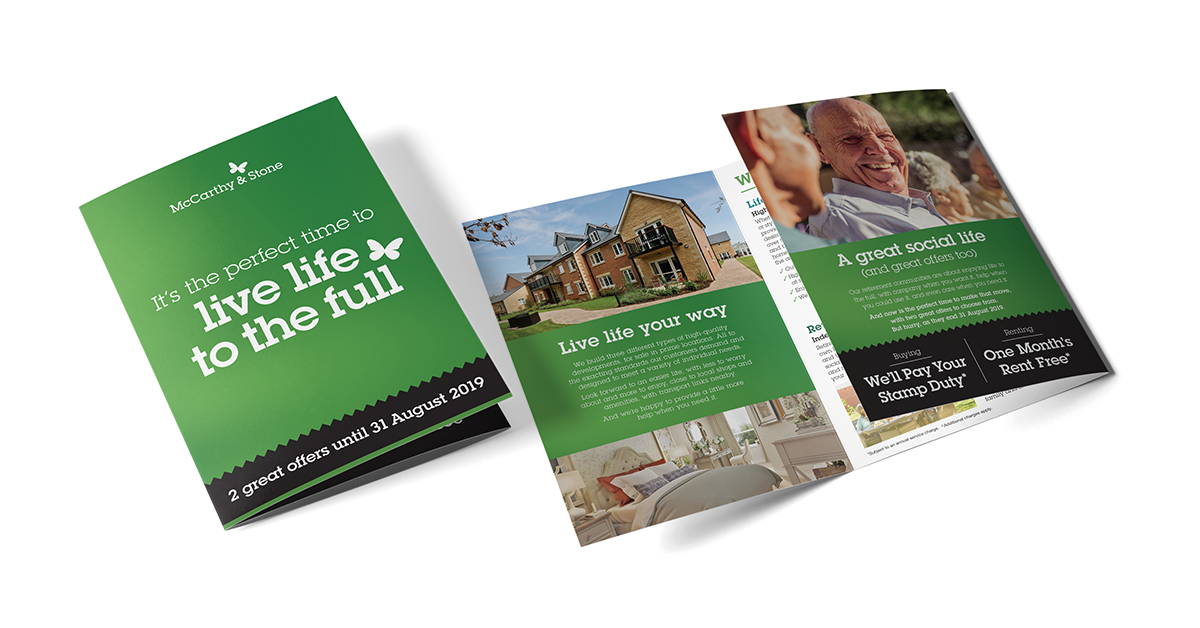 The subtle interplay of channels is vital, and mail is no exception. We have already noted how mail can support memory encoding, but it's also an important part of the programmatic universe – yes, physical mail can be programmatically retargeted, too.
Programmatic marketing is the automatic triggering of appropriate messages based on a signal of intent. Its presumed extra efficiency has driven marketers to focus their programmatic efforts on digital, yet it can add an extra dimension in terms of campaign effectiveness for physical mail as well.
Marketing automation and a programmatic direct mail system allows a brand to respond to a signal of intent within 24-48 hours. The result is highly targeted, highly impactful and influential messaging, delivered direct to the customer's door in barely a blink.
Benefit cosmetics worked with Paperplanes, a programmatic direct mail agency, to improve web traffic and browse rates. Personalised mail was sent to some returning customers who looked at eyebrow products. A control group was also established that received no mail.
Nearly a third of those mailed (30% returned to the site, significantly beating the industry engagement rate average for email (4%). There was a 37% uplift in sales of eyebrow products against the control group.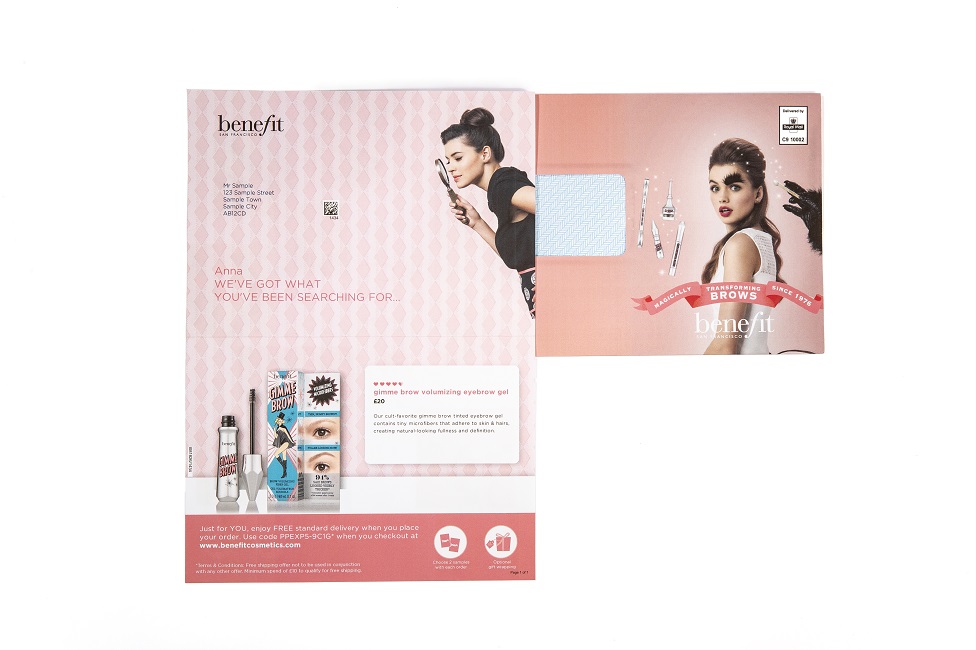 Techno mail
The more we talk about integration and interactivity, the more we see advances in digital technology appearing in physical mail. Innovations are finding ever more ways to make even the mail itself as interactive and responsive as any digital device.
For Jaguar Land Rover marketing its new Range Rover Evoque, the solution from its internal agency, Spark44, was to create a high-luxe promotional pack, emailed to high-propensity customer groups, but with a twist. They could literally push the button, as the mailpack ended with a replica of the Evoque's stop-start button that they could push to book a test drive. The button triggered an instant email and text confirmation, using pioneering WND network and Sigfox technology, without any need for sign-up, Bluetooth, tethering or WiFi.
Response rates to Jaguar Land Rover direct mail are typically 2-3%. This campaign elicited a 44% response rate, 24% above the campaign target. There were 2,000 test drive requests, and 5% went on to buy a new Evoque. Return on investment for a budget of £150,000 was at a ratio of 24:1. Unsurprisingly the campaign scooped Gold for the best use of mail at the 2019 DMA Awards.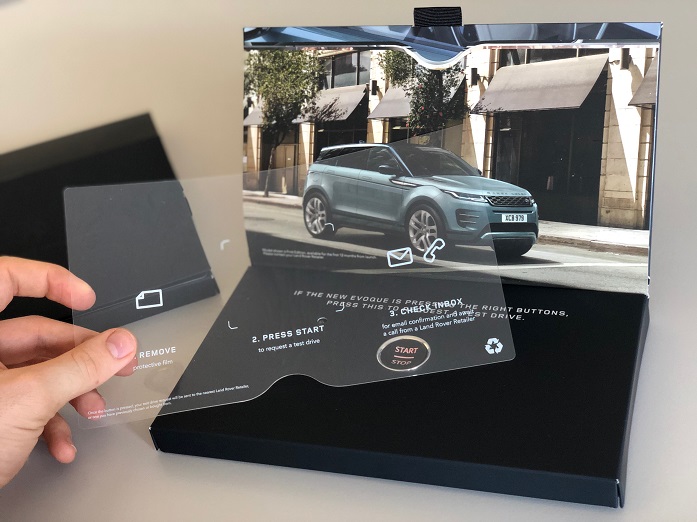 Innovations extend to measurement as mail holds its own as an accountable and effective channel. JICMAIL was established to provide the same level of measurement and accountability for mail as for other channels, and its data is used by planners to help create their campaigns.
Being able to measure mail's impact feeds directly into budget optimisation, capturing what customers do with their mail and what commercial action they take. It means marketers can gain insights on the short- and longer-term impacts of mail, not just its direct response function. It's clear that mail had something of a Cinderella moment as digital marketing gathered momentum in the early years of the new millennium. Now the balance is reasserting itself as marketers realise that a strong campaign is the sum of all its parts, not a seismic shift in the direction of the latest shiny object. Happily, the latest innovations mean that mail ticks all the boxes.
This article was originally published by the Chartered Institute of Marketing (CIM) for their members magazine Catalyst. If you would like to learn more about how the physical attributes of mail can enrich your media mix download our free eBook 'Physically Irresistible'. It showcases the most inspirational direct mail from across the globe and shows how mail can help your brand connect with customers in their homes.