Direct mail – Year in Review 2022
Media performance is always a hugely hot topic for marketers. It influences planning decisions and drives exploration of new innovations. In this blog we explore the unique strengths of direct mail and how they have helped brands in 2022.
Inspiration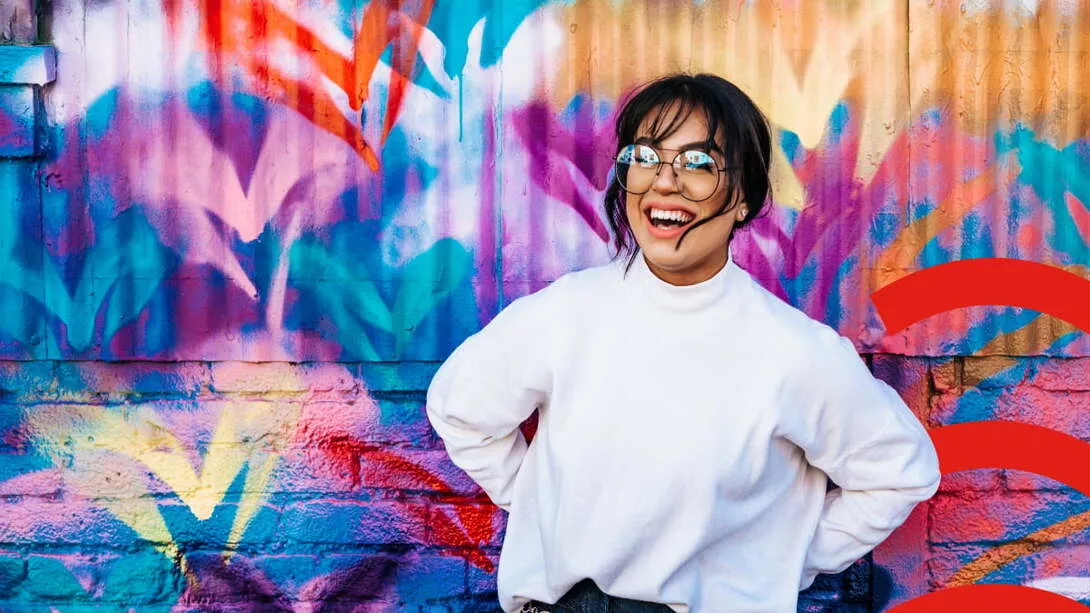 The media landscape is in constant flux as it adapts to changing consumer behaviours and evaluates new platforms and channels.
The past year saw both audiences and advertisers switch their focus in interesting ways. Seemingly well-established digital platforms and channels experienced significant shifts in consumer and advertiser use – Meta, for instance, saw a 52% drop in profits during Q3 2022i as it faced weakening advertiser demand. We're still witnessing the volatile environment around Twitter as the company adjusts to new ownership and the jury is out on whether ad spend will fully return to the platformii.
The kind of dramatic changes seen in 2022 aren't purely within the volatile social media markets. Marketers also grappled with recalibrating their media strategies between digital and physical as they tried to find the balance between effectiveness and efficiency. There was also a growing appreciation of how integrated media campaigns are more likely to drive results.
Media adspend in 2022
The Advertising Association/WARC expenditure report from October, details the forecasted versus actual changes for spend on various media platforms between 2021 and 2022 and offers an initial forecast for expectations into 2023.
Some of the leaps are significant. For example, there was a 31.2% forecast year-on-year change for Out-of-home (OOH), and yet its actual Q2 2022 year-on-year change was 46.4%. Meanwhile the first six months of 2022 was even greater at 79.1%. No media, other than cinema, experienced quite such a dramatic shift (in the first six months of 2022, spend was up 3,978%, although this was clearly pandemic related).
Direct mail also outperformed expectations. It exceeded the projected 2.8% year-on-year change and reached 3.8% for Q2 2022, and 9.5% during the first six months of 2022 year-on-year.
This mail resurgence is confirmed by our own research, which shows that in Q1 2022, mail volumes reached their highest level since Q1 2020. Volume growth of 30% in the 12 months to March 2022 showed clear signs of post-pandemic advertiser confidence in direct mailiii.
[Full table is in this press release: https://adassoc.org.uk/our-work/uk-advertising-spend-forecast-to-rise-to-35bn-this-year/]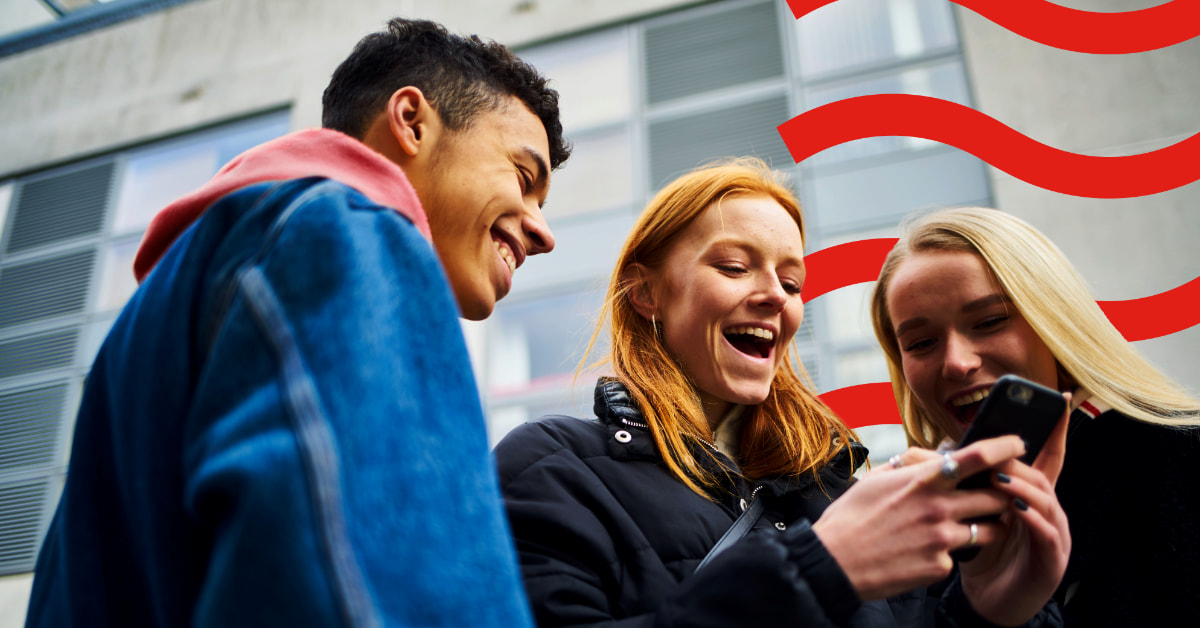 Direct mail attracts younger audiences
Covid lockdowns saw a massive spike in mail effectiveness as part of omnichannel activity, with the peak coming around the winter lockdowns when a massive 41% more recipients went online for more information as a result of a piece of direct mail (and other mail types), and 32% more then went on to visit the sender's website. (Source: JICMAIL, Measurement Matters)
Direct mail continued to attract the attention of a significantly larger number of young people than any other age group – and its ability to specifically prompt this demographic to take further action continued into 'business as usual' in 2022.
For example, seven per cent of those aged 17-24 in Q3 2021 reported going on to contact the sender, compared to only three per cent of those aged between 25 and 54. Compare this to 2018, when those under 35 years were least likely to interact with direct mail. By Q1 2022, they are most likely – quite a sea change.
Clearly, mail is attracting larger numbers of younger consumers than ever before – the idea that older consumers are the ones that typically interact more is outdated. That said, our research demonstrated that a more modern, engaging approach to mail is driving an uptick in attention across all ages. There is growth in both older and younger segments that cannot be ascribed purely to a lockdown hangover but rather better creativity, segmentation and targeting from those brands using mail.
Marketing's path to net zero
One trend that reached a crescendo in 2022 is the demand from consumers to act sustainably.
Every part of the supply chain is now coming under scrutiny and this extends to the media choices of brands. Mail is no exception and has to earn its place in the modern media mix as both effective and sustainable.
The ad industry made strides in addressing sustainability in both creative and media production in 2022 as part of the Ad Net Zero initiative to help reduce the carbon impact of marketing activity.iv
The mail industry is also committed to reducing the carbon impact of the channel and helping its customers to do so too. Naturally, all media has a part to play in reducing carbon and making a positive impact on the planet. This year Marketreach developed a new guide in partnership with the mail industry, to help businesses embed sustainability end-to-end during the development of a mail campaign.
The guide contains useful guidance and tips on issues such as balancing your strategic objectives with potential areas to cut carbon via paper and ink choice; using clean data to reduce waste through poor targeting and optimising the customer experience to drive the best possible results from every campaignv.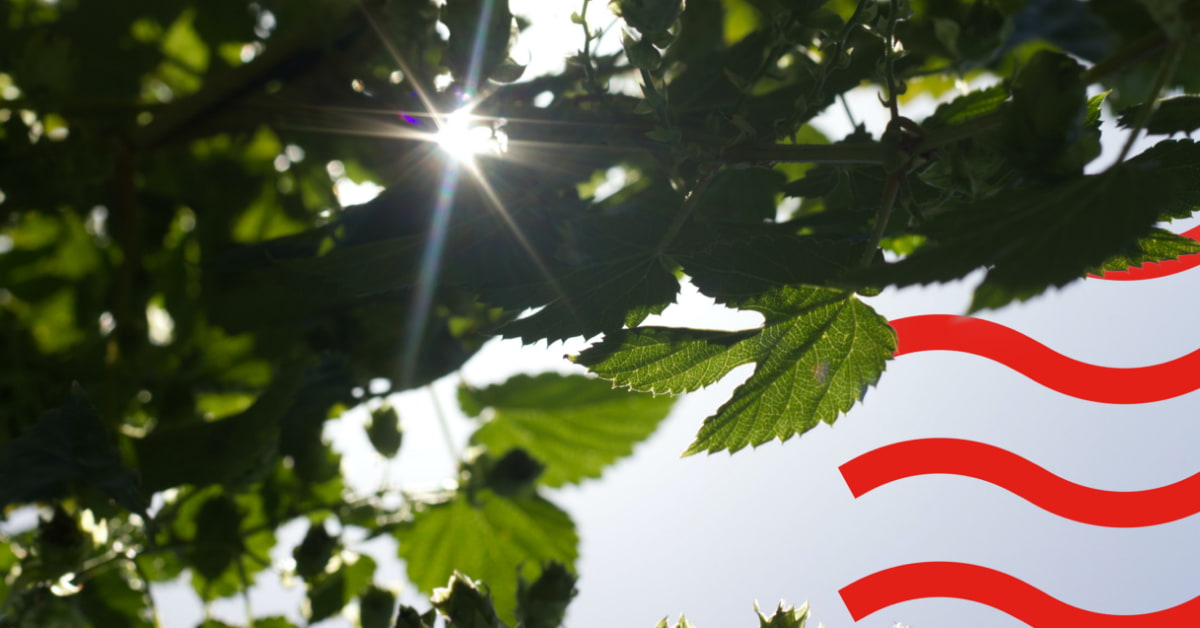 We champion best practice where companies live the theory, and we applaud the way Norris Media used mail to bring home to prospects the carbon cost of digital ad campaigns.
Having analysed the carbon footprint of 500 impressions on a target brand's active Facebook advert, the company then posted a package of charcoal of the equivalent amount to a targeted list of CEOs, along with a hand-written letter with a printed version of the advert.
The letter explained what Norris had done, as well as how the brand can work with them to reduce the carbon footprint of their digital activity. So far, the response rate has been over 30%.
It's an old saying but still holds true - "the medium is the message." Physical mail makes a deep connection with the customer, so if a company fails to live up to its claimed environmental credentials, a piece of unsustainably produced mail can make that all too clear.
The People's Postcode Lottery planned to replicate the success of its Netherlands' gold foil polywrapped mail campaign until it realised how poorly this would fit with the business's own CSR values and those of the charities the Lottery supported.
As a result, everything from the address window material to the ink that eventually coated the envelope was sourced to the highest sustainability standards, producing a fully carbon balanced piece of direct mail that was fully recyclable and created using 75% renewable energy. The project also delivered a 57.2% increase in response rate compared to the previous non-sustainable pack.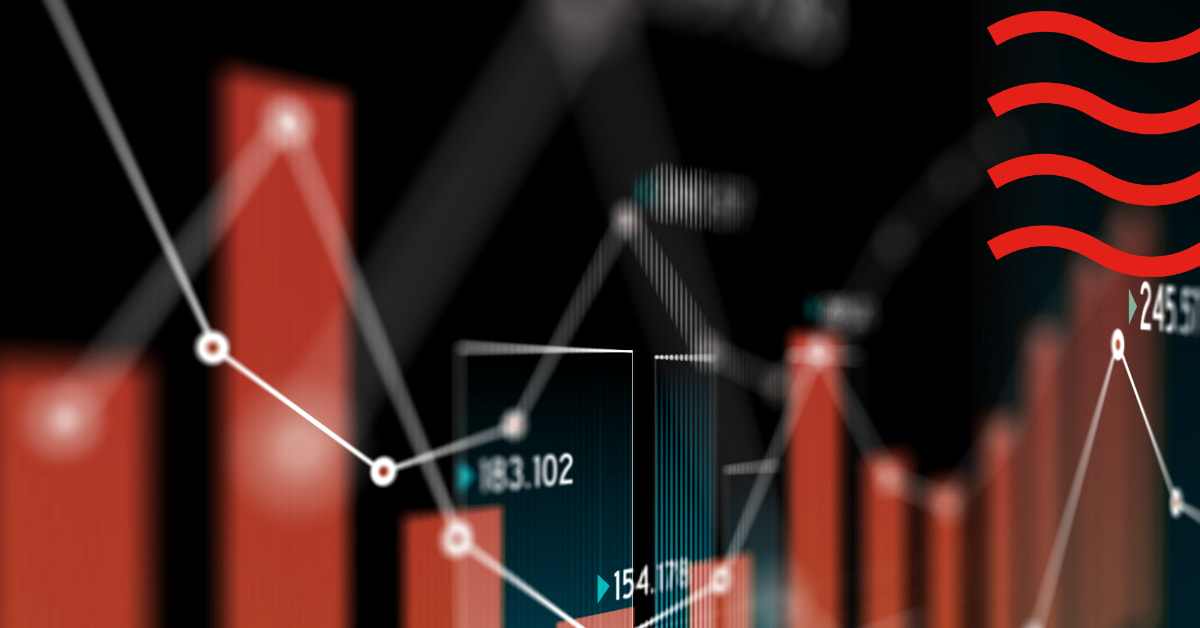 Making more of measurement
The pressure on marketers to 'speak the language of' and show ROI to the C-suite stepped up in 2022, as media inflation started to bite and the ability to cut through the huge number of messages received by customers became hardervi.
The confusion around metrics hasn't been helping the marketer's cause. Not all metrics are created equal, which leads to confused conversations with Financial Directors and Procurement. For example, such statistics as '71% of digital ads in the UK are 'viewable'' doesn't mean that the ad is in any way likely to generate engagement or get customer attention.
Attention as a metric started to gain momentum again last yearvii - it is linked to mental availability, memory retention and, as a result, brand uplift.
Mail is regarded as a high attention channel and 2022 proved this. Across the year there has been an increase in the amount kept for future reference and a decrease in the amount of mail discarded.
JICMAIL measurement innovation
Meaningful work continued in 2022 to develop a much more robust set of 'attention metrics' that would leave marketers in no doubt as to the effectiveness of direct mail. Across the year, JICMAIL followed its attention measurement roadmap. In Q3 2022, it launched a pilot stage involving the diary-based collection of time spent data from half of the existing JICMAIL panel.
Going into Q4, the measurement body planned to roll out attention measurement across the full JICMAIL panel and then validate the results using in-home video analytics. It hopes to release gold-standard attention metrics in Spring 2023. This will be independently validated with PWC as JICMAIL's quality assurance partner.
The pilot study is already revealing crucial insights to help marketers and agencies plan in 2023. For example, direct mail generates a significantly high 120.6 seconds of attention across 28 days vs 13.6 for a 30 second TV ad. Results were even higher compared to a Facebook ad which generates 1.6 seconds. The pilot also revealed that direct mail's cost efficiency was the same as TV efficiency with a cost per minute of 0.16p and more efficient than social which was reported as 0.19p per minute.
Across the broad all mail formats showed signs of highly focused attention.
Direct mail generates almost twice the amount spent with Partially addressed mail, 120.6 seconds vs 68 seconds.
Door drops get nearly 40 seconds of focused attention.
Government and medical communications tend to get the most attention.
A separate effectiveness study shows that mail is still getting more effective over time. For instance, in 2019, 1.89% of telecoms direct mail drove purchase actions, but by 2021, that rose to 2.16%.
A vital part of the marketing mix
If there's one thing 2022 demonstrated it's the power of collaborations to grab attention and create great customer experiences. Whether that's playful tie-ups like the Gregg's- Primark fashion offering or innovative alliances to solve serious challenges, such as Lynk & Co which partners car brands Geely and Volvo to develop car-access-as-a serviceviii.
Extending this into media, it's apparent that channels working in tandem drive much better overall results. Mail's superpower is in its ability to enhance and drive activity towards other parts of the marketing mix and improving the overall customer journey.
Understanding the role mail can play at each point in the customer journey is critical if it's to make the desired impact. TSB, for example, took full advantage of the trend to 'file it away' for engagement with its terms and conditions pamphlet. Though tackling a dry subject, it produced a useful piece of reference material that 82% of recipients then praised for its clarity.
Stepping into AR helped supercharge engagement
Blending the on and offline worlds is also increasingly important, as demonstrated by the surge in popularity of QR codes. When first introduced into the UK they struggled to gain traction but post-pandemic they have become a regular feature that drive customers into a digital universe while already planted in a physical environment.
Many consumers now habitually use QR codes and Augmented Reality (AR) capabilities to navigate between physical and channels without a second thought. Marketers can integrate online and offline customer touchpoints for a more seamless journey by use of these tools. For instance Cadbury refined its annual promotion to send a chocolate bar as a Christmas gift in 2022 by introducing QR codes on outdoor posters to power its 'virtual postal service.'
QR codes can be integrated easily into direct mail CRM campaigns to provide additional content and drive recipients to complete an online action.
Recognising future success
Mail proves its value through 'show, don't tell' when it comes to demonstrating what good looks like. That is why in 2022 Marketreach created a partnership with Campaign magazine to highlight the most creative, innovative or effective use of mail marketing.
The series, called 'Trailblazing Mail', highlights one campaign every two months on campaignlive.co.uk, celebrating the work and the people behind it. Trailblazing Mail delves into how the project was built from the ground up, taking the idea from pitch to post and featured examples last year included Cunard's creation of an exclusive, high-quality keepsake for travellers on the maiden voyage of its new Queen Anne ship. Cunard also used a QR code to prompt users to further explore the liner's destinationsix.
Alternatively, take fast food chain Subway's innovative approach to tailoring rewards right down to individual franchise branches.x Partially addressed mail contained a scannable QR code that tailored the company's 'Little Book of Big Savings' to each outlet, delivering additional rewards to customers in that local area.
Subway's VP of Marketing for EMEA agreed to the trial across 198 stores – and the confidence was well-founded. Voucher sales tripled, the weekly sign-up to the rewards app shot up by nearly 200% and there was a 5.4% in-store redemption rate – the industry standard is typically 1%.
So, what's next in store for mail in 2023? There will be many more challenges to face, including regulatory hurdles and understanding the impact first-party data will have on the marketing mix; making better use of data to reduce waste and deliver the most effective campaigns possible; and understanding how the physical and digital worlds will continue to interact.
This year has demonstrated the strengths of direct mail even through turbulent times. It's a modern media channel that continues to adapt and evolve. As brands focus more on the importance of the customer experience in 2023, mail can surely rise to that challenge as part of the media mix.
For more insights to help understand how mail can help you achieve your particular goals visit marketreach.co.uk or sign up to the Marketreach newsletter.
Further reading
i Meta Q3 Sales Decline 4%, Facebook Nears 2 Billion Daily Users - Variety
ii Twitter's top advertisers leave en masse following Musk entrance (cityam.com)
iii Mail volumes at highest level in two years | Printweek
iv https://adnetzero.com/
vhttps://www.marketreach.co.uk/resource/using-mail-more-sustainably
vihttps://www.thedrum.com/news/2022/08/03/tv-bears-the-brunt-rampant-media-inflation-advertising-costs-jump-312
viihttps://www.ana.net/miccontent/show/id/ii-2022-06-attention-metrics-learnings
viiihttps://www.fastcompany.com/90724420/most-innovative-companies-joint-ventures-2022
ixhttps://www.campaignlive.co.uk/article/cunards-%E2%80%9Ctrailblazing-mail%E2%80%9D-sells-maiden-voyage-less-day/1798528
xSubway's interactive mailer boosts in-store footfall (campaignlive.co.uk)