Cunard
Cunard sold out its maiden voyage in less than a day with this highly crafted mail pack.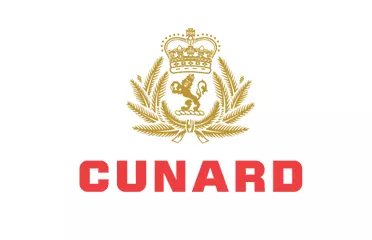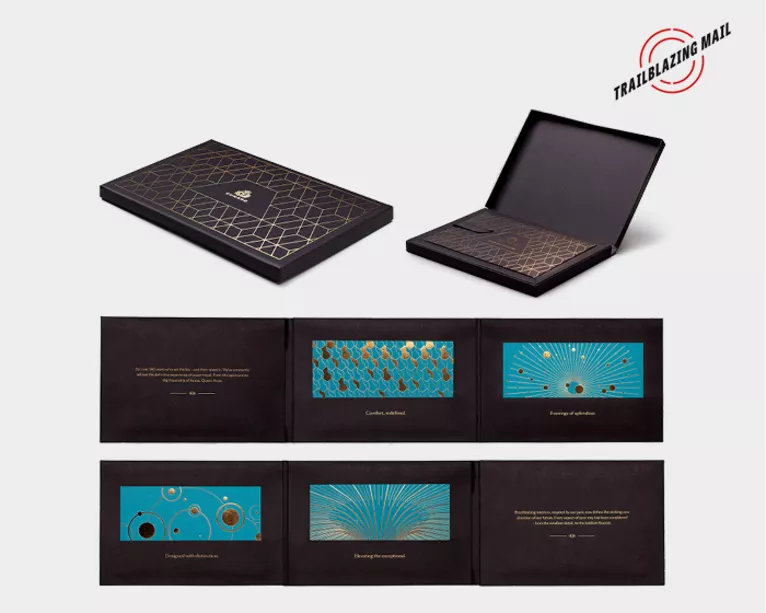 Background
Cunard's new ship Queen Anne is due to grace the seas in early 2024. Their 249th ship is their finest yet and makes up a remarkable quartet alongside Queen Mary 2, Queen Victoria, and Queen Elizabeth.
Designed to perfection, Cunard guests aboard this new ship will have more choices and enhanced experiences than ever before. All set against a backdrop of luxury and grandeur that takes inspiration from Cunard's rich heritage.
Cunard wanted to tease the launch of Queen Anne to loyal guests across the world in a way that truly captured the elevated experience of the new ship.
Solution
Instead of just talking about the opulence and meticulous design, Cunard and CRM specialists Armadillo sent a pack that teased the maiden voyage in a uniquely creative way.
Guests were delivered a crisp, white mailing: a representation of Cunard's famous White Star Service. Inside was a richly textured black presentation box, adorned with iconic Cunard brand elements in pristine gold foil. It was a unique unboxing experience that oozed class and glamour.
Upon lifting the lid of the box, the jewel in the crown was unveiled – a collection of four dazzling teal and gold cards, each an artistic rendition of Queen Anne's unique architectural features: from the Grand Lobby (designed by world-leading artists and architects) to the magnificent column in the Britannia Restaurant. On the reverse of each was a glimpse of the ship's interior – shown through richly coloured renders – that ignited guests' imaginations about what to expect on board.
Nestled beneath these cards was a carefully crafted 16-page brochure filled with images of Queen Anne and her initial destinations, alongside itineraries from her maiden voyage to the seas beyond.
The back page offered the array of contact methods preferred by the target audience: a URL, a phone number, the reminder that they can use their travel agent and in addition, a QR code that gave recipients another way to interact and find out more about the Queen Anne maiden voyage. It took users to the Queen Anne's maiden season page where they could explore all the destinations on offer.
And all of this was meticulously designed to fit within international postage restrictions.
Results
This opulent pack produced rich results.
Cunard reported that the first day of voyage bookings for new ship Queen Anne proved the busiest booking day in a decade and the maiden voyage sold out in less than a day.
As well as all important bookings, the very fact that Cunard are using mail to launch the Queen Anne would make loyal guests feel valued – this is supported by recent Marketreach research that reported that people are twice as likely to agree that mail makes them feel valued than then they are email.
The effort and care taken with the pack would be noticed by the guests too. The same research reported that people are three times more likely to agree that mail shows that that 'the sender has taken care with the communication' than email.
Source: Armadillo