Norris Media
Physically addressing the carbon impact of digital campaigns.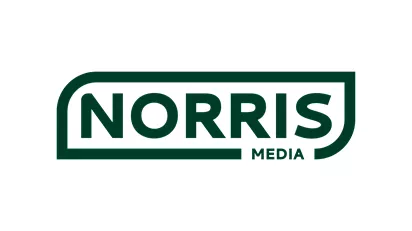 Background
Everyone gets bombarded with pitches from marketing agencies – but Norris Media are different. They are the world's first marketing agency to measure and reduce the carbon impact of digital campaigns.
But, as with any new discovery, the challenge was grabbing the attention of the right people.
Norris Media wanted to reach a highly targeted list of CEO's, specifically those at large brands that are focussed on sustainability and have a strong digital presence.
Solution
Daniel Bowler, Founder of Norris media, thought a personalised package was the best option.
His theory was that sales emails get deleted and physical letters are often opened by a PA first, so might not reach the intended recipient. However a physical package is more likely to make it through, plus it creates more intrigue and is less likely to be ignored.
The Norris team analysed an active Facebook advert from each target brand, to reveal how much carbon their ad produced with every 500 impressions it received.
To represent the footprint, they included a bag of charcoal (almost 100% pure carbon), which was weighed to match the same amount of carbon produced by the advert.
Accompanying the bag of charcoal, Daniel wrote a personalised hand written letter, and included a printed version of the advert they analysed. The letter explained what Norris had done, as well as how the brand can work with them to reduce the carbon footprint of their digital activity.
All of this was created and packaged using fully sustainable materials, and sent via Royal Mail Special Delivery.
Results
The campaign is still ongoing, but the response rate has been over 30% so far. The method and solution impressed BrewDog's co-founder James Watt so much that he posted about it on LinkedIn, which led to viral engagement!