The importance of thinking customer in 2021
I'd hoped that I would be writing this from an office. Sadly not. Another lockdown presents itself with all its associated challenges. I'm glad my children are old enough to not be remote-learning; I'm not sure my long-division skills are up to it! Of course, the pandemic, and lockdowns in particular, have a huge impact for marketers. Media options are changed with, most noticeably, cinemas closed, and people going about their days in a fundamentally altered way.
Inspiration, Strategy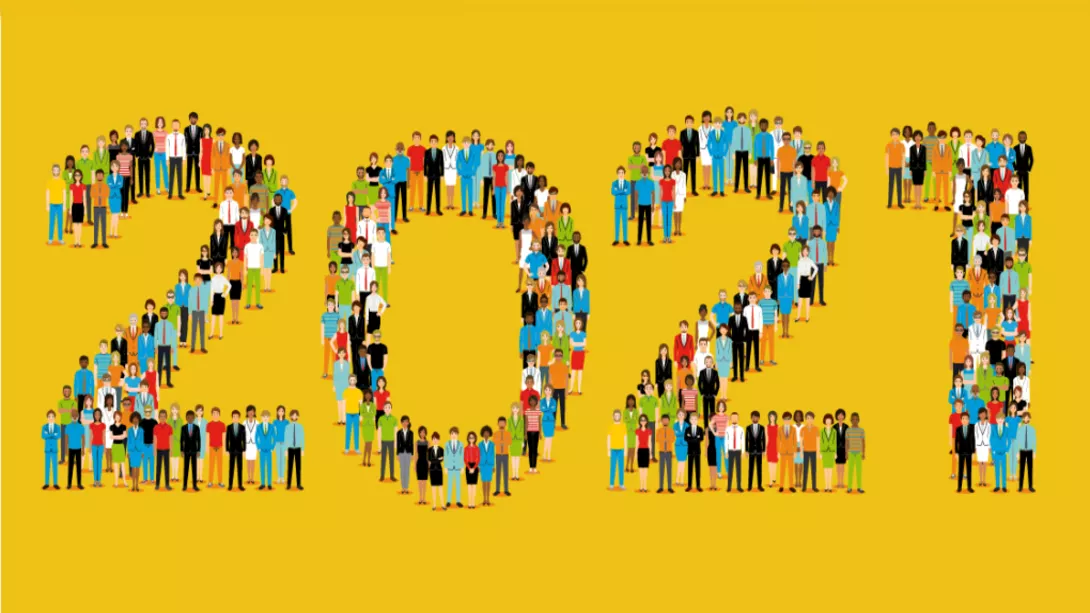 A look at lockdown behaviours
The policy of lockdown is a contentious issue. We all need income and jobs, yet we also need a functioning NHS and to get back to broader freedom as soon as possible. This balance is a precarious line to tread. Broadly, people seem to support the harder measures, with YouGov reporting 67% are against school's reopening. There is even the support of 69% of people to require people to wear masks in all public spaces, indoors and outdoors.
Lockdown, and more restricted movement in general, has an obvious impact on how we all live our lives. Travel, especially abroad, is more limited. Food is more likely to be eaten at home. Personal health is seemingly either more front of mind with increased exercise or a casualty left by the wayside. After fears for the amounts of alcohol being consumed it is refreshing to see YouGov reporting that one in twelve Brits are taking part in Dry January 2021. However, nearly three in ten participants have cracked only a week in!
But such adversity is always a time of opportunity for those able and willing to change, embracing new ideas, or rekindling some of the older ones. Royal Mail MarketReach commissioned research during and after the first lockdown to understand how businesses and people were changing behaviours to accommodate their new reality.
Unsurprisingly, it wasn't all baking banana bread and Joe Wicks PE classes! The findings are quite clear and equally applicable to the current lockdown situation and the inevitable restrictions we will all face over the coming months.
Businesses were generally doing whatever they could to stay buoyant. The pandemic creating an environment different from a 'normal' recession as it impacted each business in a different way – some were crippled yet others able to accelerate to unheralded prosperity. Many pivoted their approaches to be able to serve customers however they could within the regulations. And, of course, the value of existing customers came to the fore. Keeping customers, even though possibly unable to serve them, became a focus for the majority. The same is true today.
More generally, people did what was necessary to keep money coming in, and to stay mentally and physically fit. Many found solace in 'simple pleasures', reconnecting with, or starting new, hobbies, learning how to video conference with friends, and generally living life as richly as possible in the circumstances. The extended restriction on personal freedom means these trends have continued.
People also recalled how important mail was in their lives. The regularity of the arrival of the local postie, the welcome thwump of letters falling through the letterbox and the routine of sorting the envelopes, were all welcomed. Mail was perceived to deliver important and trusted information. It's no coincidence that it was used by the government to communicate critical pandemic information. With the current lockdown and the longer-term implications of Covid-19 on our behaviour, mail will continue to play a valuable role in people's lives – it holds a special place in their days, homes and hearts.
All the details of this research can be found in the 'Mail Matter More Than Ever' guide that can be downloaded from Royal Mail MarketReach's website here. It's a good read!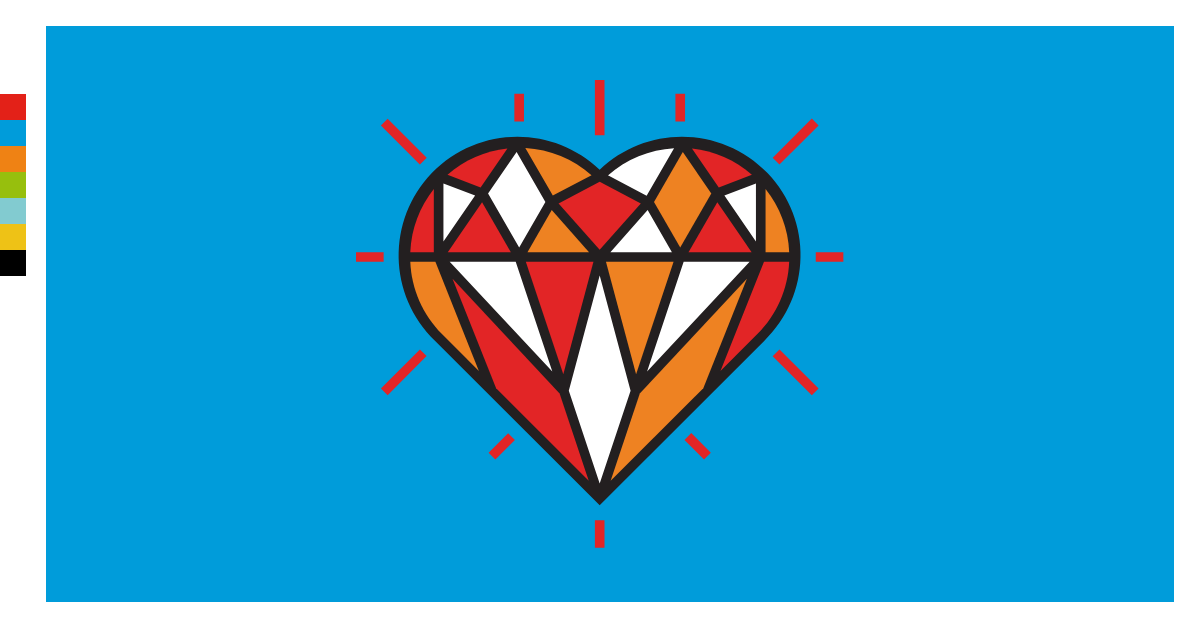 The importance of existing customers 
If we look at customer behaviour in a bit more detail, research from Braze.com showed that, during lockdown, customers increased propensity to try new brands and a general increase in switching behaviour – 32% said they'd tried a new brand, and 97% of those that had tried a new brand said they intended to purchase again from that brand. Many people had more time on their hands to research purchases more deeply, rather than simply relying on their previous brand repertoires. This should be raising alarm bells for marketers.
The value of existing customers is a no-brainer for all marketers. It is much easier, and cheaper, to keep existing customers spending, than it is to acquire new customers and to get them deeply involved in your brand – a Harvard Business Review article states that this is by a factor of between 5 and 25 times more expensive. The same article quotes research by Frederick Reicheld of Bain & Co. that shows increasing customer retention rates by 5% increases profits by 25% to 95%.
Besides, with the disrupted media landscape, acquiring new customers might not be as easy as all that. Although we know people are trying new brands, there is intensified competition at the coal-face of conversion marketing, meaning it will probably be less cost-efficient. Additionally, recruiting customers who are proven switchers is not always the best long-term strategy… they could switch again before long.
So, it comes as no surprise that marketers are concentrating more on retention and loyalty in 2021. Gartner's annual CMO survey identified that since Covid there's been a shift from focusing on acquisition to customer retention and loyalty. Trinity McQueen's Coronavirus research (commissioned by Royal Mail MarketReach) showed very similar findings.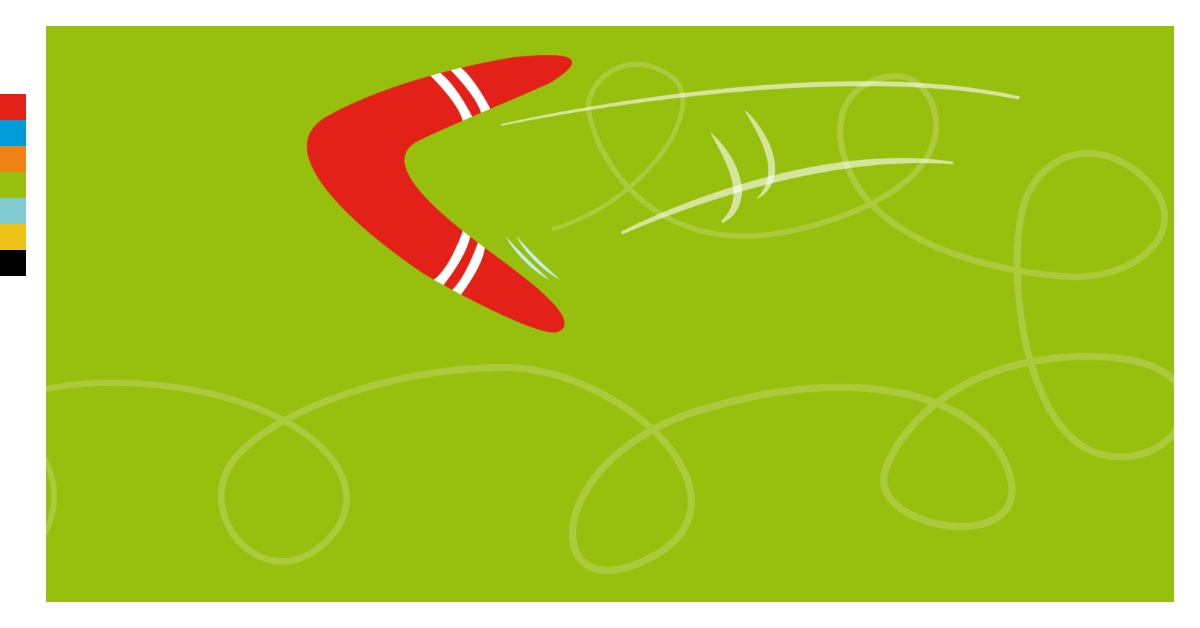 Keeping existing customers
Fortunately, the playbook for existing customers is a thick tome! And, appropriately for these times of increased accountability, the majority drive highly visible results. This is also a bonus for any test & learn approach – any attempts to improve on the existing methods can be demonstrably approved or denied.
The broader concept of customer experience is important here. Although not always completely in marketers' remits, thinking through how the end-to-end customer journey has been impacted by the pandemic is critical.
As many services had to be put in place with great speed at the first lockdown, they may not be as smooth as they could be, with lots of unintentional friction getting in the way of a good customer experience – call waiting times etc. Patience is running thin in many situations with people increasingly frustrated. It is still likely to be true that a brand that can solve a customer's problem brilliantly can grow a greater brand affinity than if there had been no problem. But surely, it's better, particularly in these circumstances, to try to avoid the problem altogether.
There are plenty of options for marketers in the areas they can control. Loyalty marketing is seeing a resurgence of late, with some interesting innovations. Virgin Red is a bold new launch to tie together Virgin brands, many of which are, of course, completely separate businesses. Vitality continues to be somewhat of a role model by integrating physical activity into their benefits programme – more active people are less likely to need life and health insurance payouts, so they can reap more benefits. That reminds me, I need a few more steps today!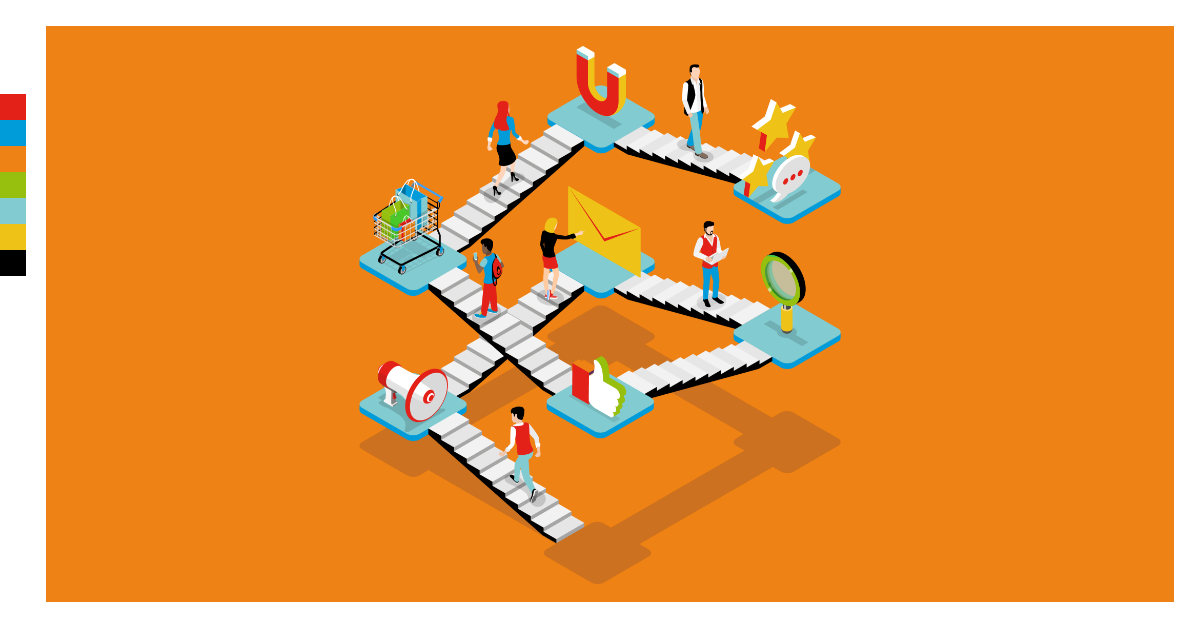 Mail can be a powerful part of a CRM approach 
We all know marketers like a non-numerical venn diagram to explain concepts. Now if you imagine one part contains the increasing importance of existing customers to businesses, and in the other part you put people's burgeoning fondness of mail, then the overlap presents a very interesting opportunity. As part of a broader media mix, mail can play a key role in keeping your existing customers and growing their value to your business.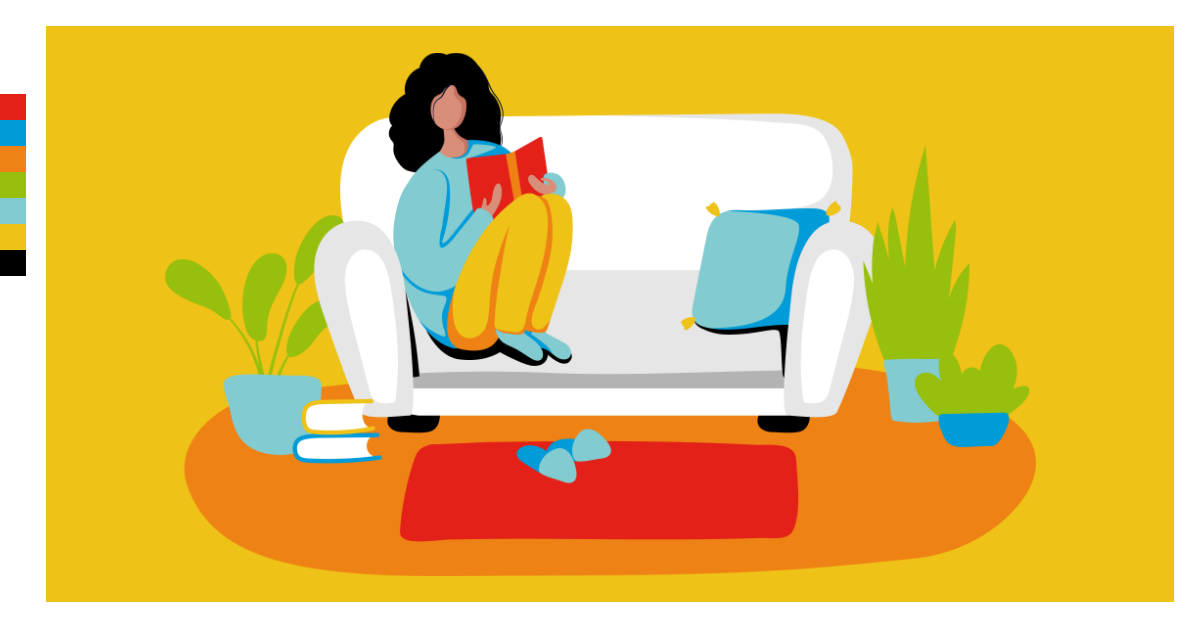 Every home in the UK
Being able to reach your customers effectively is naturally a key part of media selection. Most channels with first party data should enable appropriate contact. Mail gives a new dimension to reaching customers, as it does so when they're at home – and at a time when their home is both physically and emotionally more important. Of course, it can also reach every single home in the nation, leaving no-one out due to ad blocking or skipping, or perhaps even a lack of technology. This is a particular strength if you need to communicate to vulnerable customers, who may not be contactable via email or social media.
70% of people in the study 'The Value of Mail in Uncertain Times' said that mail made them feel more valued, compared to 30% of email. That is definitely not to diminish the critical role of email, it simply highlights that taking the extra time to write can have exponential benefits.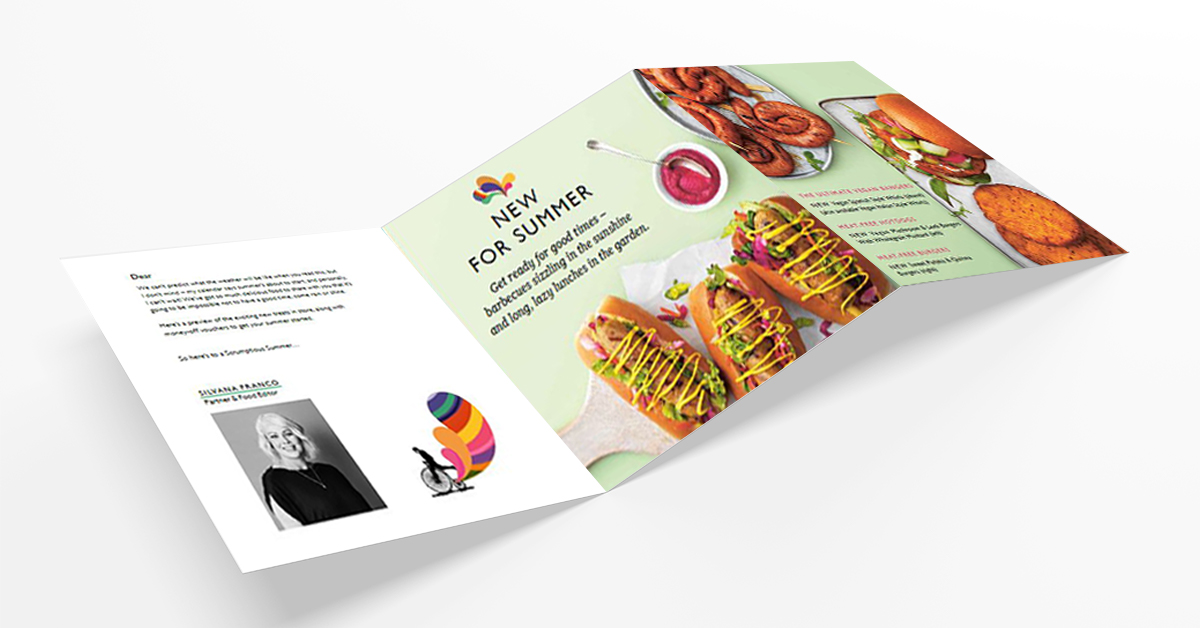 Waitrose realised that their extremely valuable, loyal customers were slowly eroding away, as they were not feeling appreciated by the brand. Waitrose created a highly targeted mailing programme with communications personalised to the individuals. Coupons provided an incentive to try new things. Voucher redemption is over 50% and importantly NPS score increased by 55 points.
Physically irresistible
Some of the most engaging customer experiences use both digital and offline touchpoints, often with people moving from one to the other. And with so much of our lives currently online, the offline elements are being craved. One of mail's truly special properties is its physical nature. More about how this can be used for creative cut- through can be found inthis Physically Irresistible ebook which is introduced by Mark Ritson.
Simply put, mail can influence longer-term metrics such as brand affinity as well as short- term metrics such as purchase. The physical nature of mail means that it is well suited to storytelling – it can tell a deeper tale than many other media. It's no surprise that mail has been proven to  keep customers highly engaged – JICMAIL data shows that 96% of all mail was engaged with during the first lockdown in 2020.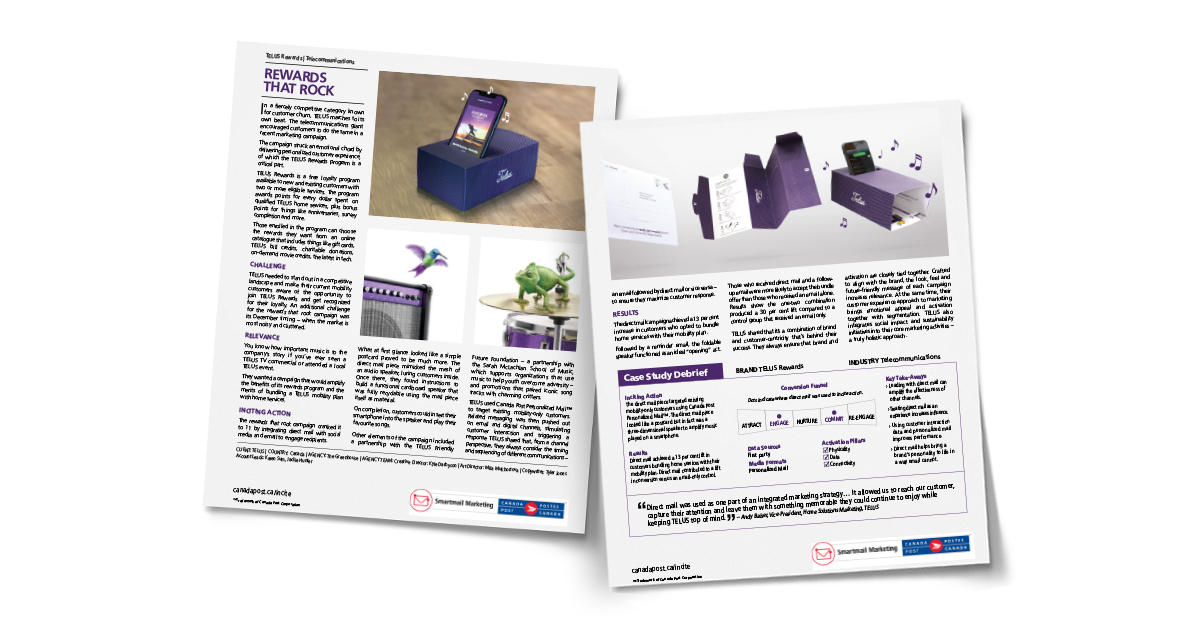 Canadian telecoms company Telus used the physical properties of mail for a good impact. As part of the 'Rewards that Rock' campaign, Telus's mailing turned into a speaker that amplified the sound from the customers' mobile phones. The results spoke for themselves, with a 13% increase in customers opting for bundled home services in addition to their mobile plan.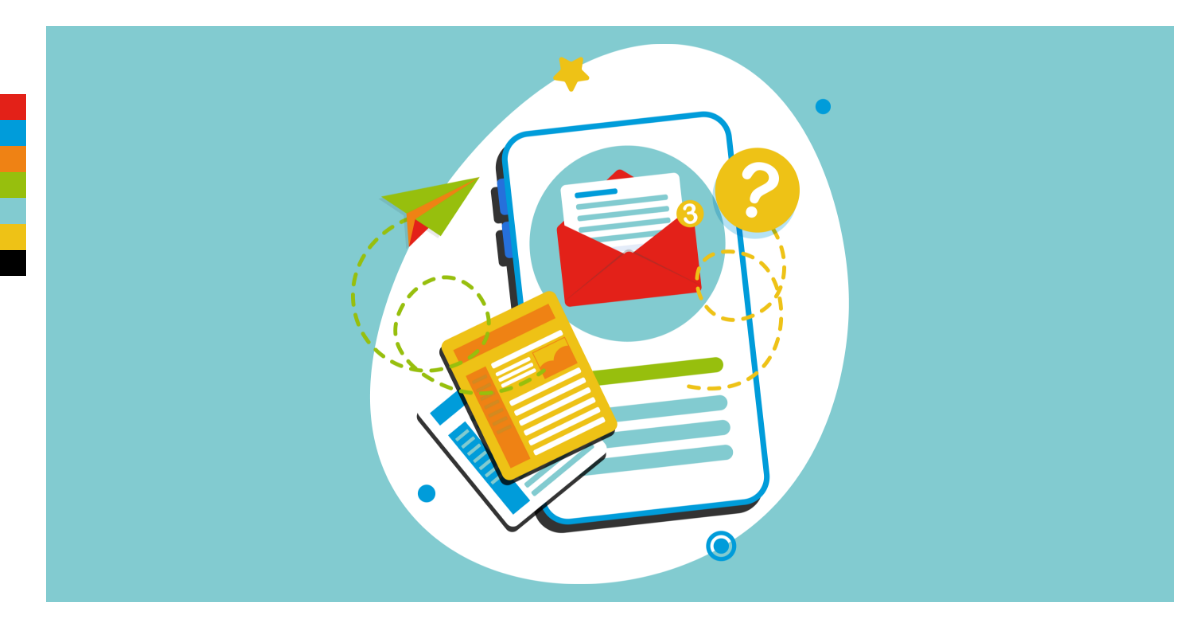 Commercial outcomes
In recessionary times, when business is even tougher than usual, businesses and their marketing teams focus heavily on results – they want to understand the effectiveness and efficiency of all the channels they are employing. Every penny spent must be judged for its impact on the business – acquiring or keeping customers and driving revenue for both today and tomorrow.
We know that mail drives commercial outcomes and is easily measurable. One of the most interesting properties of mail is its ability to drive online traffic – people have no difficulty leaping from offline to more digital touchpoints with brands. JICMAIL shows that during the first lockdown there was a 70% increase in mail-driven online behaviour.
Several advertisers using mail are employing the once-maligned QR code to make it easy for people to use their mobile phones to get online. Analysis from MobileIron Research suggested 84% of smartphone users have used a QR code, with 40% having done so in the last week!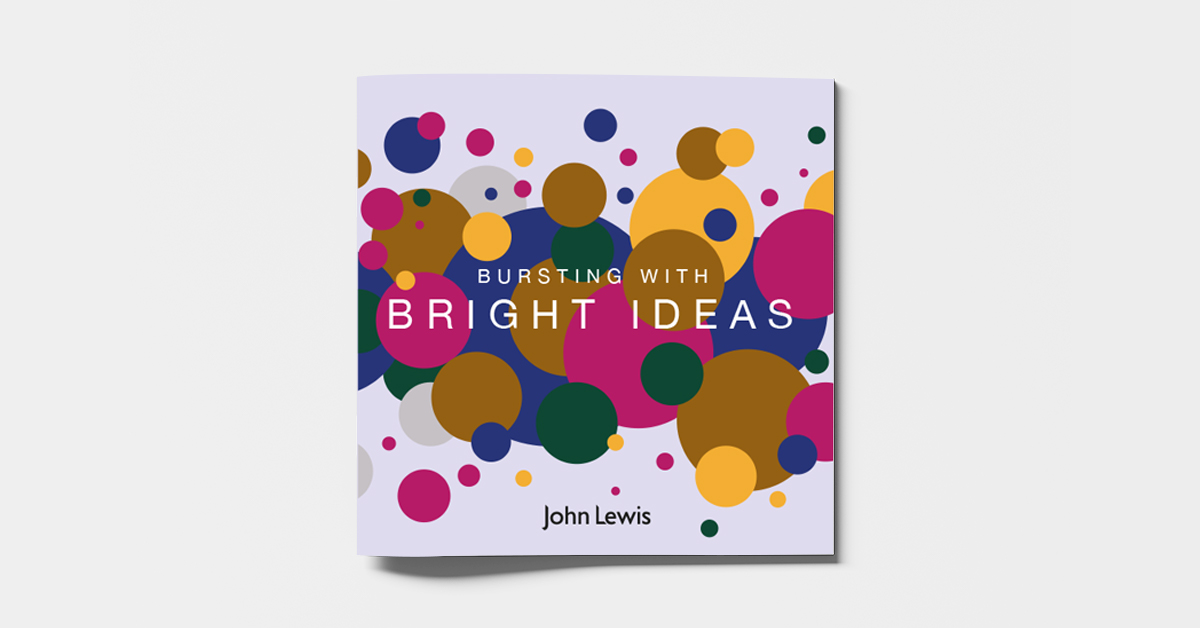 John Lewis wanted to move their reward programme to the next level of relevance and personalisation. Using behavioural data they were able to create personal journeys to delight their customers with a great John Lewis experience. Beautifully crafted mailings gave customers the VIP treatment. Incremental sales increased by 15%.
Customer focus is here for a while yet
Times are tough and look like they're going to stay that way for a little while yet. Focussing on customers and retaining, or hopefully increasing, their spend is an imperative for all marketers. And mail, as it is welcomed into people's homes, has the ability to tell a story and with its proven track record for commercial outcomes, should be on every marketer's consideration list as they look at their multi-channel CRM plans. As Mark Ritson puts it in the foreword of the aforementioned 'Physically Irresistible' ebook, "Who knows if each channel is worthy of some of the budget. But if you don't consider a channel you are not doing your job". 
Research suggests that 41% of businesses are planning to spend more on mail in 2021. I strongly recommend that you consider joining them.
To find out more about the Coronavirus research that Royal Mail MarketReach commissioned, please click here.
Further Reading