How a focus on sustainability can drive creativity
What comes to mind when you think of creativity? Limitless ideas, flexibility, bold and expressive are just a few examples. So when you add sustainability to the mix does this hinder or help creatives. In this blog I explore why sustainability is a force for good not just for the planet but for stimulating creative innovation. Learn more here
Sustainability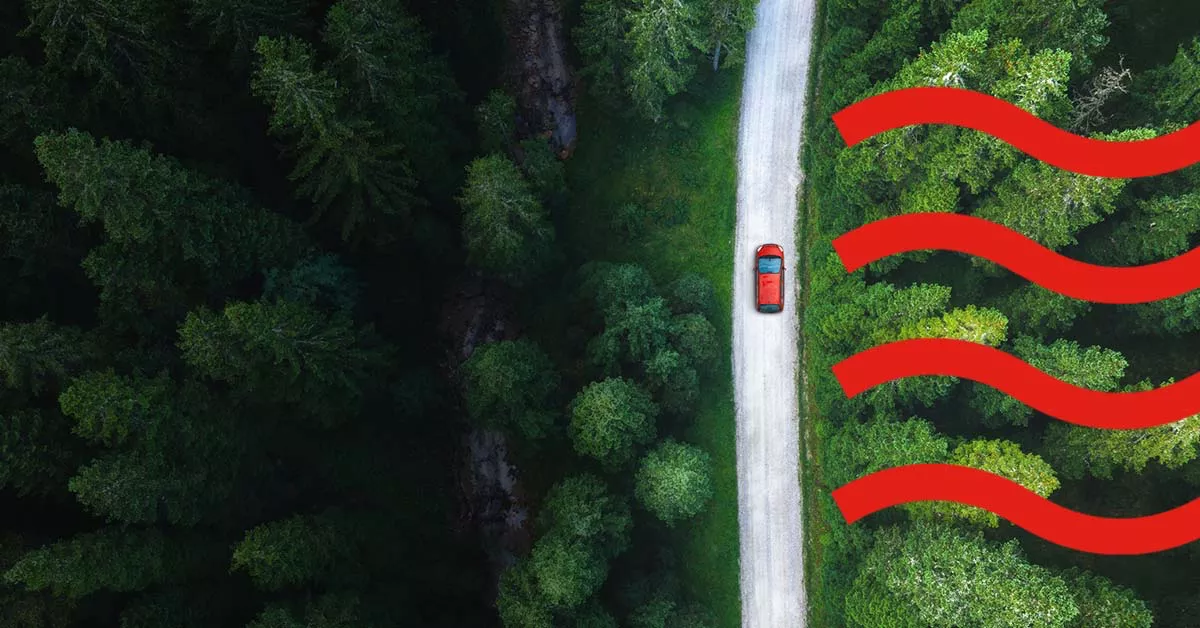 The sparks of creative innovation will fly 'helped' not hindered by sustainability
Creative thinking is the essential ingredient in advertising's DNA. Smart solutions, engaging ideas and a deep understanding of audiences and their behaviours are the industry's strong suit - the 'secret sauce' it delivers to its clients.
Increasingly, the ad industry is applying its creative abilities to reducing both its, and its customers' environmental footprint and helping meet the UK Government's goal of decarbonising the economy to net zero by 2050.
There are many individual and collaborative initiatives underway and useful tools in development to help reduce the environmental impact of creative and media decisions. These include industry-wide  initiatives like Ad Net Zero; AdGreen's calculator for measuring the environmental impact of ad production companies and Marketreach's Lifecycle Assessment tool for mail formats. Individual suppliers have also developed useful applications, such as Good Loop's carbon calculator to measure the carbon footprint of digital ad campaigns.
The big challenge to marketing industry innovators
There's a huge focus on reducing the industry's carbon emissions because business as usual is no longer an option. All elements of comms, from manufacturing processes and distribution to the actual content of messages, have an impact on the environment and on how people think about sustainability.
To help keep the planet habitable we all need to give more consideration to the entire advertising process - from the sourcing of materials to the narratives, scripts and imagery developed for our campaigns. Taking responsibility for change ourselves and nudging audiences towards more sustainable behaviours will be the biggest brief we ever tackle as an industry.
The creative industry is full of bright innovators who tackle the most challenging briefs and embedding sustainability as a foundation of those briefs can stimulate increased innovation - ensuring that people and planet are front of mind. Sustainability encourages new ways of working, sparks curiosity and challenges creatives to think much more broadly. All of which we know lively, inventive minds thrive on.
Restrictions can jump start creative ideas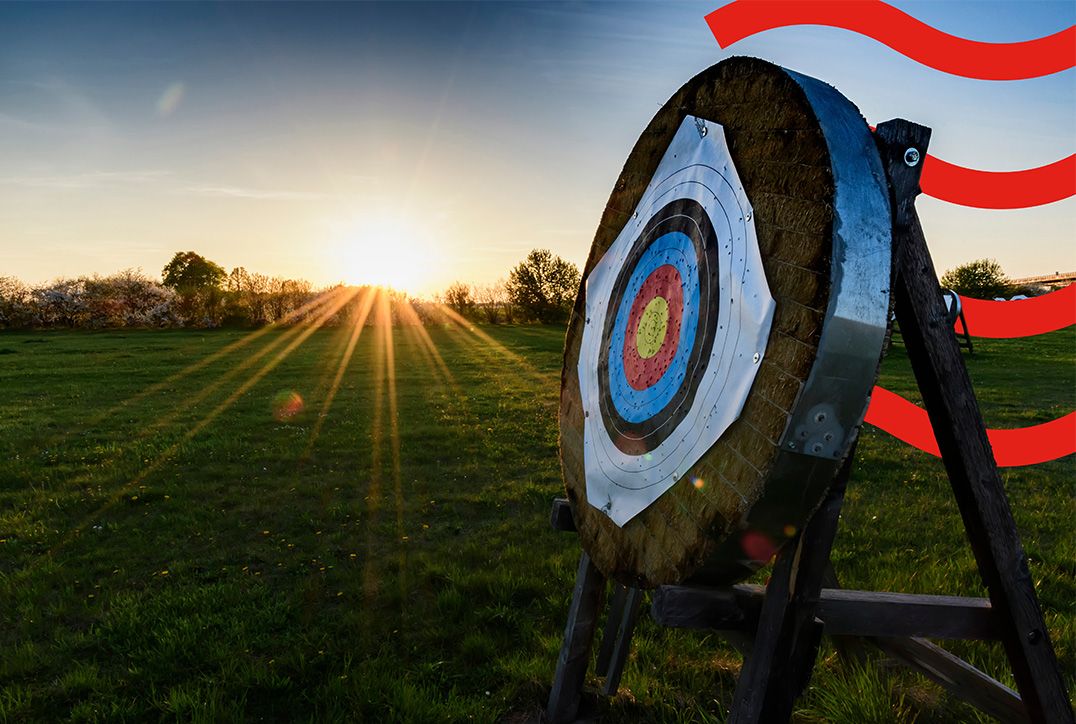 The ad sector likes to push the envelope and doesn't like its creativity restricted - but if we flip this viewpoint, we know guidelines and frameworks can help concentrate the mind to unlock workable insights.
This applies to roles in all businesses, not just advertising. Many product developers, industrial engineers and IT innovators will say that being given 'carte blanche' without any constraints or curbs is terrifying – a blank piece of paper gives nothing to push against or explore and makes innovative thinking and firing up the brain cells that much harder.
In fact, many creative types place restrictions on themselves to jump start their thoughts. Think of the writer who wants to write a novel entirely in the first person. Or a musician writing music without using a single chord (jazz trumpeter Miles Davis did it for an album).
Driving innovation with preparation
A Harvard Business Review article of 2019 said the same thing: "We reviewed 145 empirical studies on the effects of constraints on creativity and innovation, and found that individuals, teams, and organisations alike benefit from a healthy dose of constraints."
Big ideas can come from diving into the regulations and paying attention to proposed compliance restrictions before they become reality – for example in 2002 Hewlett Packard tuned into the fact that Europe's Waste Electrical Electronic Equipment regulations would make it mandatory for hardware manufacturers to pay for the cost of recycling products in proportion to their sales.
HP figured out that it would prove expensive for manufacturers to use government-sponsored recycling initiatives. It seized the opportunity and teamed up with three other manufacturers: Sony, Braun and Electrolux, to launch the European Recycling Platform, which is still with us today.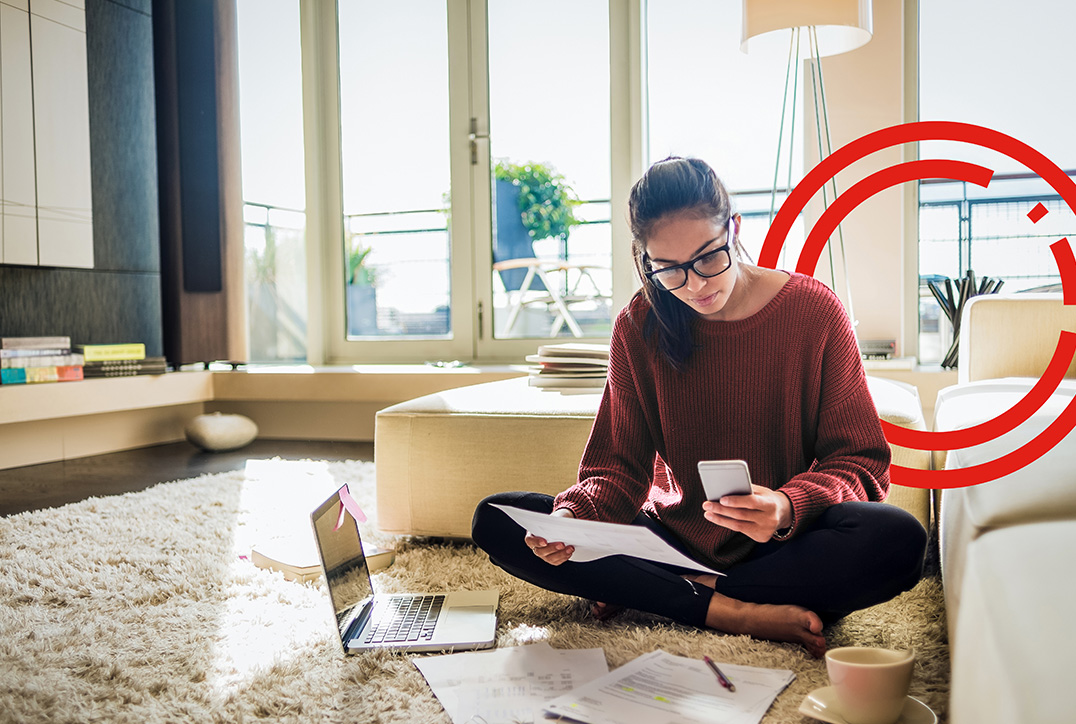 Bringing creativity to production processes
Certain perceptions come into play when sustainability is discussed in relation to packaging, planning location shoots, creative formats and other processes. Concerns around quality, the effect on creative impact and increased costs are front of mind.
But  given the right guidance marketers and creatives can develop innovative workarounds; they can devise sustainable creative materials or deliver campaigns more sustainably through various media channels.
For example:
TV ad productions no longer need to travel to exotic shoot locations. Virtual production technology renders this unnecessary – and if location shooting is essential then sourcing a local team should be high on the agenda. It's also possible to shoot in a studio setting using recycled footage.
Direct mail packs can be designed and produced more sustainably. There are substitute materials and methods to lower the channel's carbon footprint. For example, using paper sourced from FSC certified forests biodegradable inks. Or, by working with B Corp-certified  printers and agency partners to advise on the best size, pagination, delivery options and other ways to ensure sustainability while maintaining impactful creativity. For more ideas on how to create more sustainable mail campaigns check out our Using Mail More Sustainably guide.
Out-of-home builds can make use of sustainable materials and creatively ingenious strategies to support the product being promoted. Toyota developed an OOH campaign to showcase its hydrogen-fuelled zero emission electric cars and integrated the billboards into the fight against pollution by cladding them in vinyl and coating them with titanium dioxide to purify the air. Or you can follow Nestlé's lead and use recycled paper for outdoor posters (winning a Drum Innovation award in the process)
Being inventive with creative work for positive impact
Just as important as the process are the words and images used to convey the message. Brands need to be on the alert about how they promote their sustainability efforts, what they claim about their products or the more subliminal messages they might be delivering.
Obviously, any comms must avoid greenwashing – companies will be called out by the public and regulators are willing to name and shame offenders.
But bringing emissions down to Net Zero does require consumers to change their lifestyles and behaviours. The ad industry knows it can do more in its messaging to encourage these changes. For example, The #ChangeTheBrief alliance is one initiative aiming to harness the collective creativity of the industry to promote more sustainable consumer behaviours - it suggests that together agencies and clients have "the expertise to disrupt influence and initiate real change" and it offers advice and insights at a category level on how to adapt work to promote more sustainable choices.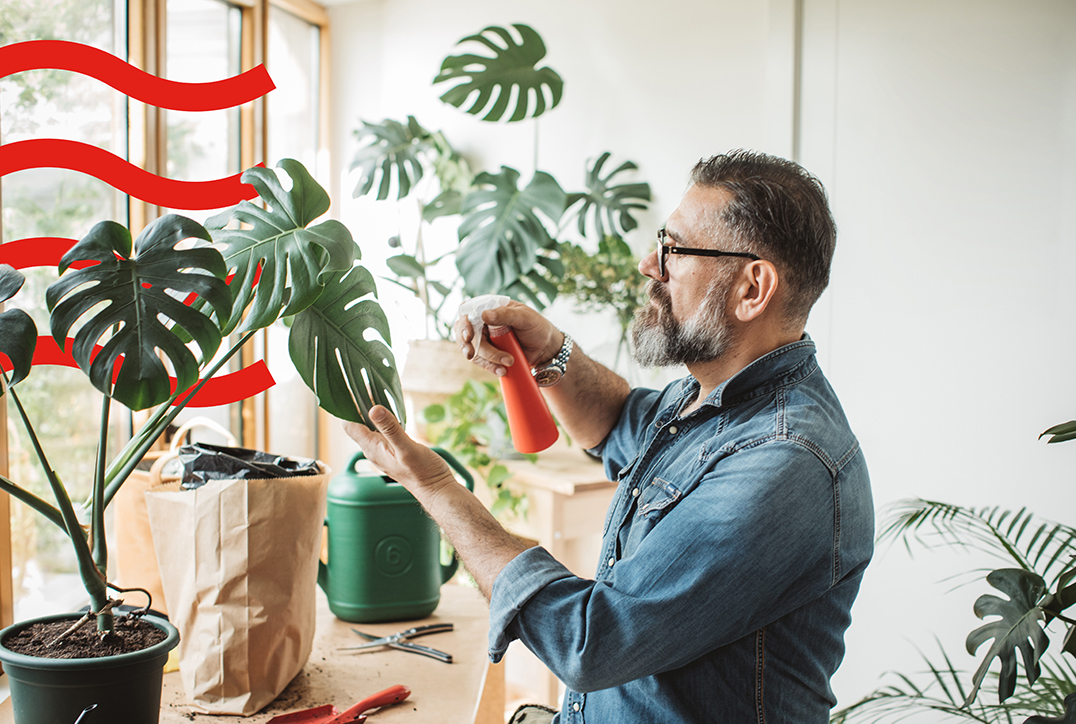 Getting to grips with the communications guidance
There are rules and guidance around what a brand can say about sustainability and environmental impact - these are applied by the Advertising Standards Authority and provide helpful advice so that any messaging is more authentic and credible. Brand messaging that audiences can trust will help build a stronger relationship and firm up loyalty.
The UK Code of Non-broadcast Advertising and Direct & Promotional Marketing (CAP Code) provides the guidelines for non-broadcast advertisements, sales promotions and direct marketing and it recently updated its guidance on misleading environmental claims and social responsibility. TV & Radio ads can find advice in the BCAP Code.
The guidelines present a fantastic opportunity for the many creative minds in the ad industry to stretch themselves. Vertical sectors like Automotive and Alcohol have operated within tight guidelines for many years. The regulatory advice when clear, helps frame the 'tight brief' that agencies may value.
Applying creativity
From the large scale to the granular there are plenty of ways brands can work imaginatively with partners to promote sustainable lifestyles.
The thinking can start at the ideation stage. Can those creating scripts for TV or video think about the messages they send if a person in an ad is carrying a plastic bottle or if street shots only feature petrol-driven vehicles? Can illustrating sustainable behaviours be normalised in all comms channels? For example, brands could show a smart meter in the background, people riding bicycles or driving electric vehicles, or householders sorting out the recycling as one of the signifiers of 'everyday life'?
Other actions are just as significant. There will be creative ways to prompt recycling of paper and mail (paper and cardboard had a recycling rate in UK households of 70.6% in 2021). For example, can a mail pack clearly label which parts are recyclable in a way that is easily understandable but doesn't reduce the impact of the creative canvas? These kinds of messages are essential for influencing consumer behavioural change.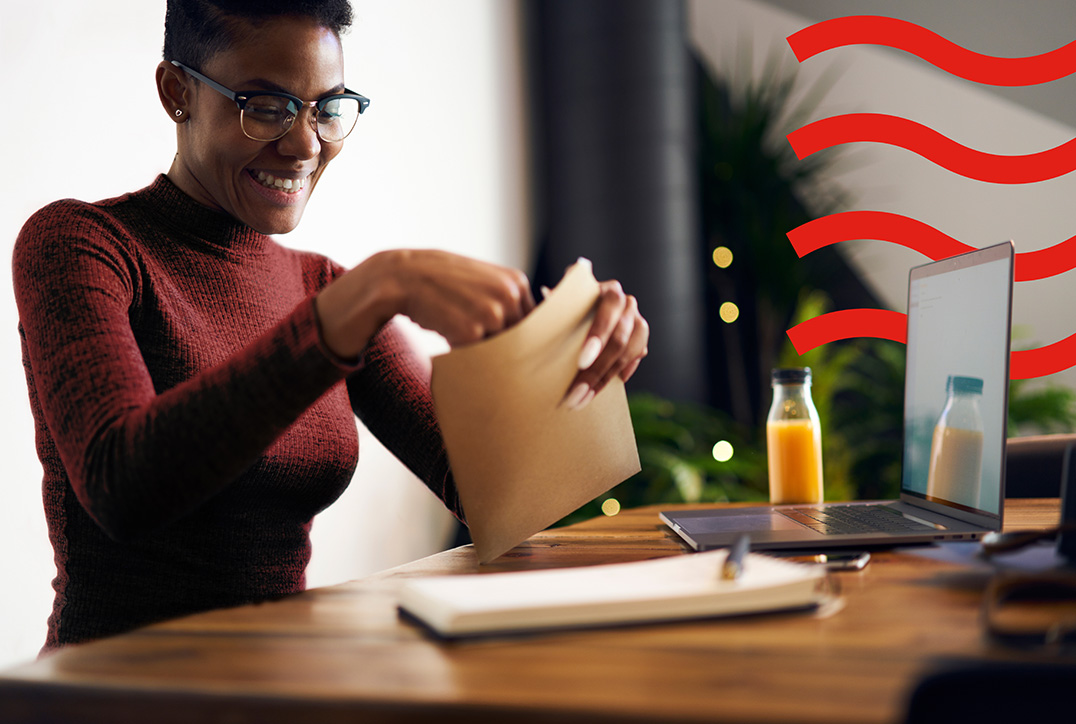 Ditching the jargon
And when talking about sustainability in communications – be it in releases championing DEI initiatives issued to the media or mentions within a piece of customer mail – we should be talking in a more human voice.
Most people are not steeped in the language of sustainability. They can't fully explain the concept of net zero, let alone how to define Scope 1 emissions from a Scope 3. Blinding them with science and the language of the expert will not persuade them to rethink behaviours.
When Smart Energy GB conducted consumer research into 'eco-jargon' it found 41% of a consumer poll pretended to know what someone meant by a particular environmental term and 24 percent of those surveyed used a term without fully understanding what it meant.
These are the areas where advertising can really cut loose with emotionally engaging language and tap into its ability to tell compelling stories.
The ad industry captures lightning in a bottle every day – creativity in the broadest sense is the fuel that drives the industry forward as we consistently tackle clients' biggest comms problems.
Ideas for reducing the carbon footprint of production processes and how to shape meaningful content that can drive behaviour change are constantly emerging. These can be adapted or evolved by everyone. Bodies like The Purpose Disruptors are exploring and leading conversations on how the advertising and marketing industry can redirect its creative talents to help drive sustainable behaviours.
More tools and guidelines to help the whole industry will appear and we've no doubt they will be a springboard to develop ever more imaginative ideas to tackle global warming. The advertising sector is evolving to become more sustainable and support wellbeing for people, planet and business.  Let's embrace our creative skills and innovate to ensure positive change.
Further Reading and Resources
https://hbr.org/2009/09/why-sustainability-is-now-the-key-driver-of-innovation
https://aprco.com/sustainability-in-advertising-production-are-you-doing-enough/
https://www.campaignlive.co.uk/article/help-hindrance-ad-regulations-affect-creativity/1810464
https://www.marketreach.co.uk/resource/using-mail-more-sustainably
https://weareadgreen.org/carbon-calculator/