Five trends and priorities marketers should have on their radar in 2021
"He who lives by the crystal ball soon learns to eat ground glass" – wise words from the late American economist Edgar R. Fiedler. Forecasting about the future is a perilous game and business success depends much more on the ability to adapt and respond to changing circumstances.
Strategy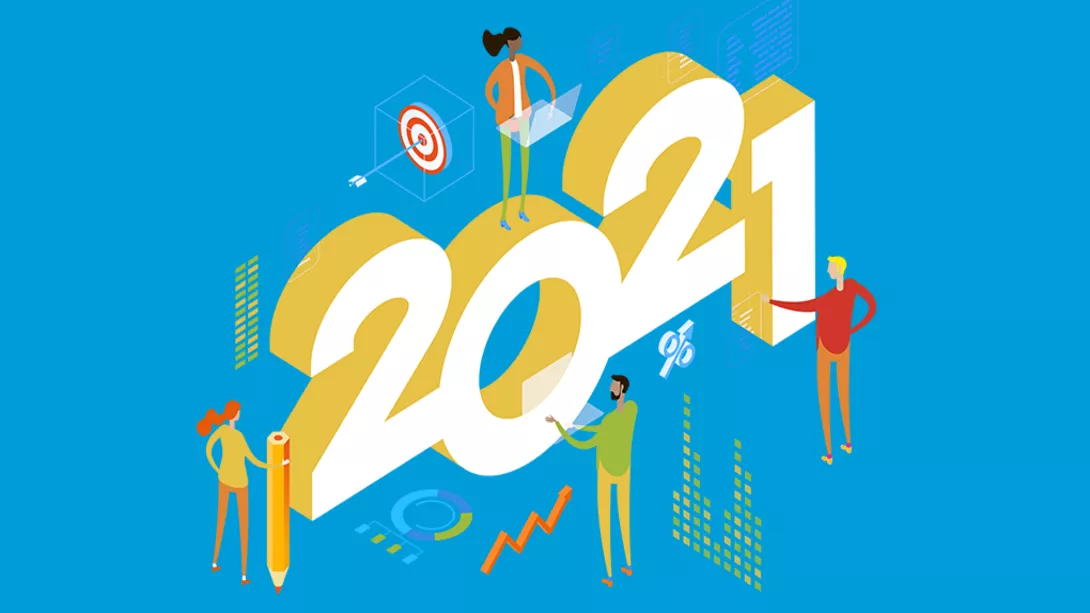 This year could be just as unpredictable as 2020 and we mustn't think otherwise. But brands give themselves a better chance of moving from crisis management to growth if they understand the broader business and consumer trends afoot and incorporate the knowledge in their engagement and comms plans. 
While some trends were already underway and accelerated by the pandemic – such as the transition to a cashless society - other trends are relatively new and deserve attention. 
Close to home for marketers will be budget cuts. Most brands trimmed their spend in 2020 and ad spend in 2021 is still forecast to be significantly lower than 2019. However, several agency networks have revised their most gloomy predictions and Group M, for one, has adjusted its predicted decline for 2021 to 5.8% rather than the 12% it suggested in June last year.
Here are the trends and priorities we think need to be on the radar for brands and marketers as the year begins.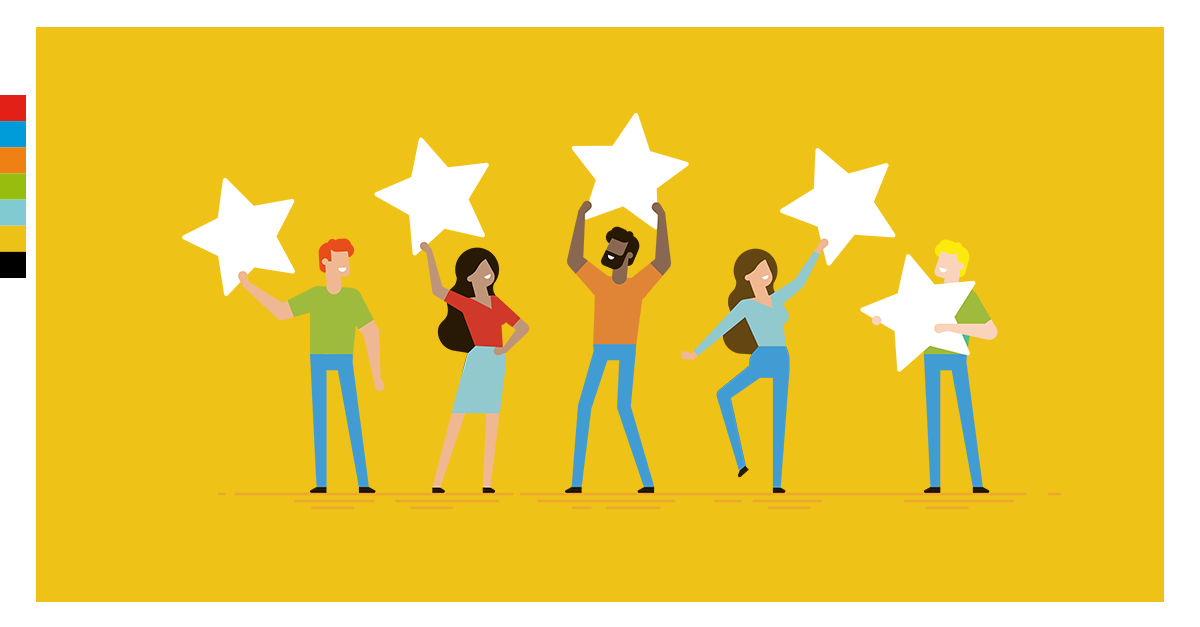 1) Customer loyalty is the lifeblood of business
For the bottom line, loyalty matters because it translates to Customer Lifetime Value (LTV) - a projection of how much money a specific customer will bring to the brand over a set period – and how likely they are to recommend the brand to others (as measured by Net Promoter Score and other metrics).
Loyalty is built by optimising the many incremental interactions and experiences a customer has with a brand to be as positive as possible. Driving loyalty and retention will be essential this year and has already been singled out as an important marketer focus by analysts such as Forrester. 
Brands looking to optimise their customer experience should focus on a complex mix of behavioural understanding, personalisation and customer journey insight, and apply this knowledge to creative work and the use of relevant marketing channels.
One goal for those tasked with optimising CX is to remove barriers to sales conversion – be that reducing complexity in final payment online or time spent in queues in-store. Once this is achieved the business then needs to focus on creating a more memorable experience that builds a rich relationship.
Changes in shopping behaviours
The past 12 months revealed which brands had a strong relationship with their customer base and which only had the most fragile links. Loyal consumers will be more sympathetic to a business faced with overloaded customer service teams and disrupted supply chains - but a brand that continually fails to deliver on its promise, for instance being unable to provide bookable delivery slots, will see loyalty seep away.
During 2020 many people tried out new goods and services. McKinsey says more than 75% of US consumers tried "a new shopping behaviour" over the period. This puts loyalty at a premium – brands want to retain those new customers while the original preferred brands are fighting to woo their customers back.
Differentiate for a better customer experience
If everyone is using the same tools and techniques for engagement online, then brand differentiation between competitors becomes blurred. This year marketers must stay alert to spot the channel or tool that might help them cut-through and add value – and this is not always necessarily the latest 'bright shiny object'.
Well-established channels ranging from TV to mail have innovated to offer speed, efficiency, and direct response alongside long-term loyalty-building.
In mail's case, 70% of consumers say its use by a brand makes them feel more valued and neuroscience research we commissioned shows that the brain responds more strongly to mail than social media or email – the long term memory encoding is much deeper. Mail's essential tactility can give the recipient a richer and more memorable experience.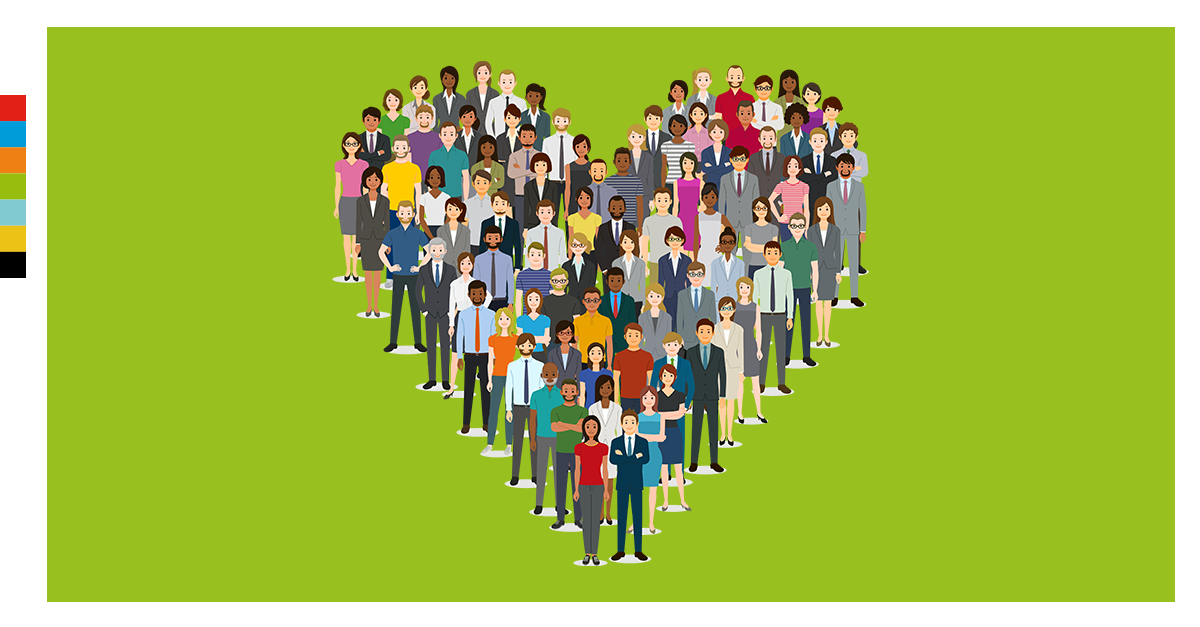 2) Respect the power of emotion
Forging an emotional connection is a crucial part of creating a memorable message. There is a wealth of evidence-based research from the marketing community that illustrates how essential emotion is to long-term brand building and message retention. 
Brands had to navigate a tricky path in the tone of their advertising last year and the challenges remain in 2021. Global marketing and effectiveness company System1 said when the pandemic first hit people wanted supportive, emotional messaging rather than functional messaging and Chief Information Officer Orlando Wood commented: "All the right [side] brain features, which characterise what humanity is about, and less of the automated, mechanistic response – that's what brands need to be doing."
But a deluge of initial 'we're in this together' messages eroded brand distinctiveness and led to a swathe of ads that were all too similar – so careful, constant monitoring of the mood of your target audience is essential.
The tack taken by successful ads at Christmas might point the creative way ahead. System1 says festive ads in December 2020 that mentioned Covid met with a less positive response than those that came with a sense of normality. 
It ranked Aldi's Kevin The Carrot ad as the most effective festive turn, showing the importance of understanding what consumers want (rather than what might push creative boundaries and win awards). Aldi posted record results for the four weeks to Christmas Eve and while marketing will just be one of many factors driving performance this goes some way to showing the creative found the right emotional tone.
Taking these insights forward into 2021 suggests light touch, mood-lifting communication that genuinely addresses people's concerns without ramping up anxiety levels will connect.
Fresh canvases for emotional connection
Digital tools and platforms have been amazing at keeping the world connected during the pandemic. But after so much screen time people do have a hankering for the richness of analogue experiences and activities away from the screen. 
This is illustrated by the jump in print magazine subscriptions with Hearst reporting orders up nearly 100% on most of its magazines. It means creativity can be unleashed on canvases other than digital.
Mail has a role to play in creating a strong emotional bond thanks to its physicality and it's often greeted with anticipation or excitement when it lands on the doormat. There are several ways mail can stimulate emotions ranging from innovative design, inclusion of tech (QR codes & AI) and the ability to engage all five senses - for instance the sense of smell can be engaged via scented inks, hearing by way of music and taste by edible mail formats.  JICMAIL (the independent audience measurement body for mail) shows engagement with 96% of all mail in Q2 2020 – up 5 percentage points year on year – with only 4% of mail remaining unopened. 
For examples on the Power of Physical including some of the best mail examples from around the world click here.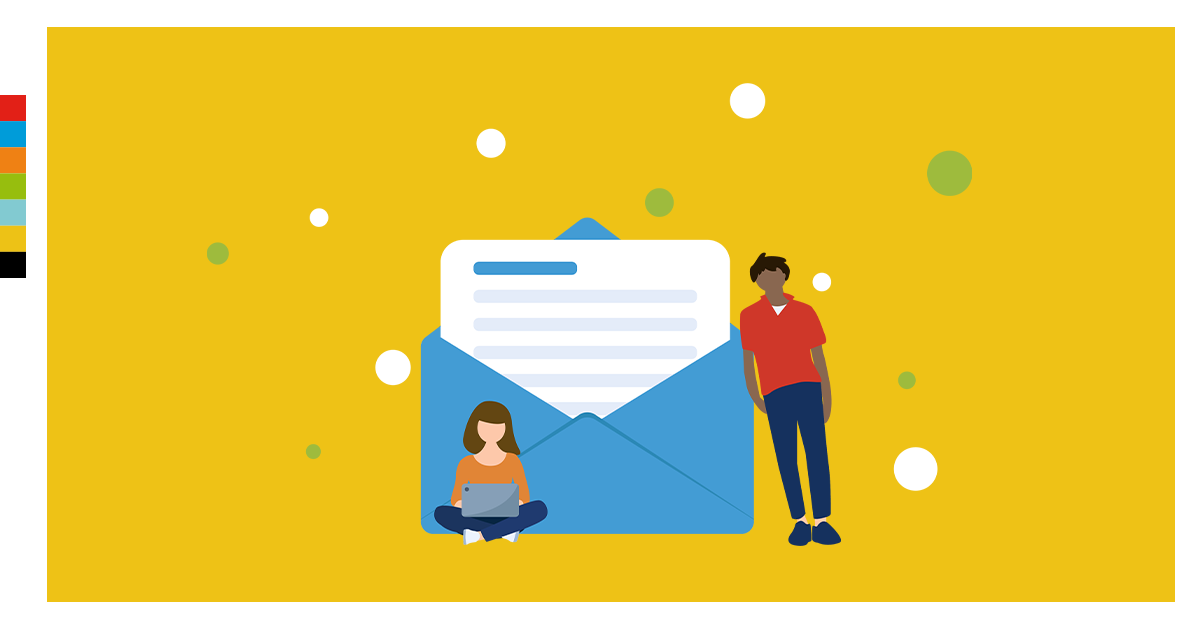 3) Authenticity is here to stay
It's increasingly important for brands that their messaging is authentic, reflects real life concerns and is true to the business's core values and purpose. Audiences are much more informed about the corporate owners of brands and when their actions do not match up to their words.
The past year focused minds on 'authentic marketing', in part due to the Black Lives Matter movement which helped highlight the need for brands to recognise the importance of diversity and inclusion. 
For some brands it meant acknowledging 'uncomfortable truths', as consumers were quick to spot empty platitudes, meaningless Tweets and where reality and company claims diverged, for instance when a brand being vocally supportive was shown to have a board lacking in any form of diversity.
Consumers support brands that care about more than just profit
Consumer sentiment now leans towards those brands that try to have a positive impact on the world – and it is possible to align profit and purpose. Unilever has found that ads which consumers deem more progressive in representing diverse peoples have a 28% uplift in purchase intent and are 35% more enjoyable. 
Several brands stepped up to help tackle the bigger social, environmental and health challenges faced by communities and government last year. Brewdog was named the Marketing Society's Brave Brand of the Year for its "responsiveness and innovation" and its actions included switching some production resources to hand sanitiser and becoming the world's first carbon neutral brewery.
How brands treat employees and customers is also a factor in credibility of claims to care – research from customer engagement platform Braze shows that 94% of UK shoppers would switch from a brand or company if they didn't agree with their response to employees or customers during the pandemic.
Credibility of format matters
Credibility extends to the medium being used – the phrase 'the medium is the message' was coined many years ago but it is more relevant than ever. 
A global Kantar study showed social media as the least trusted for seeking out news and information - 70% of people in the UK said they 'don't trust' a lot of content on social platforms, including posts from brands. 
As trust in different media channels varies, it is apparent that an integrated media mix is the way to go. Some channels may be more cost efficient, but others carry more weight with audiences. A balanced campaign will use both. 
Mail has proven itself a trusted medium in the age of disinformation along with other offline media forms, as demonstrated in Kantar's DIMENSION 2019 study that says consumers see them as "authentic and authoritative". Mail also provides a bigger canvas for brands to explain actions, provide proof points and establish authenticity.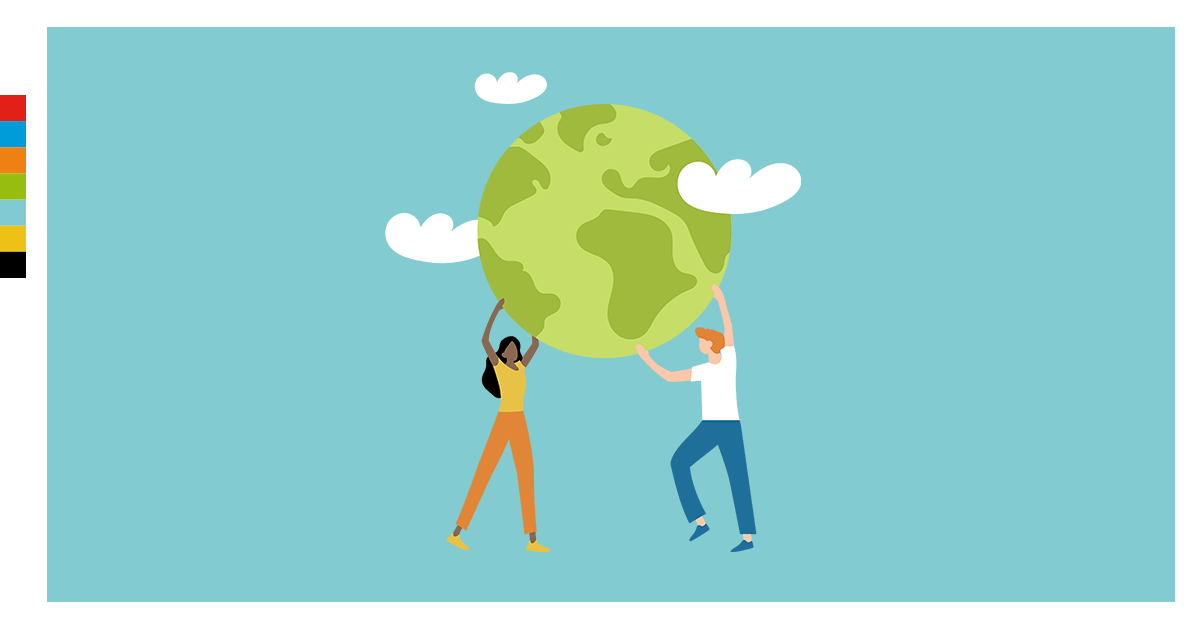 4) Sustainability will be a big issue for brands
Environmental and sustainability issues understandably took a backseat for some brands last year but are now back on the agenda.  
The pandemic has given the world a taste of what a 'cleaner' planet might be like with the biggest CO2 emissions decline recorded in 75 years. 
Businesses can tap into various government schemes and tax relief incentives to help them become more sustainable. They should also note the investor community is keen to support companies that are making moves to be more 'green' – those not following best practice may find it harder to raise funds. Legal & General Investment Management has signed a pledge that all companies in its portfolio will be decarbonised by 2050. 
Consumers are also increasingly environmentally aware and will support those brands they see taking positive action, such as offering reuse options. IKEA is now tapping into sustainable consumerism with its Buy Back scheme for furniture, while King of Shaves recently launched recyclable refill pouches for 'lifetime use' shaving gel aluminium dispensers.
Promoting lower carbon media
Players in the marketing sector are being urged to review practices, track emissions, and reduce the sector's estimated one million tonnes of carbon emissions a year with the launch of the not-for-profit Ad Net Zero initiative led by the Advertising Association. This includes a request for "media agencies to work with clients to develop lower-carbon media plans".
Mail is often criticised as being a less sustainable option than digital due to the use of paper. However, there is a more nuanced argument when considering the heating effect of powering and using electronic devices and the resources needed to break down electronic waste. In fact, the UK creates the second highest level of electronic waste in the world – think of how many laptops, monitors and mobile phones your own department or agency throw away each year. 
Mail is a low-impact alternative
Paper packaging and mail formats have made great strides in sustainability. Two Sides, the not-for-profit body works to bust myths around paper and sustainability, says 71% of wood and 83% of pulp purchased by the European pulp and paper industry are certified as coming from a sustainable forest source. European forests which provide the source material have grown in a carefully controlled and sustainable way by an area the size of Switzerland in the past decade.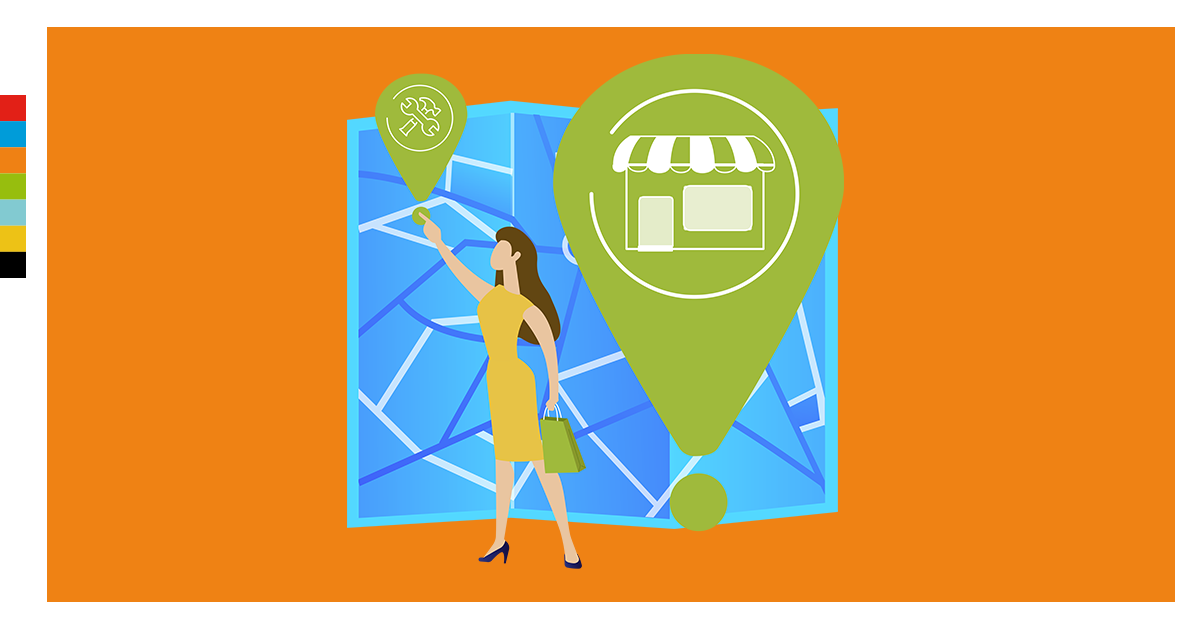 5) Localisation leads the way
In many ways the push towards a globally networked world has been accelerated and this is seen in video call innovation and the soaring adoption of ecommerce. But the past year also saw a counter trend towards localisation.
Lockdown meant many more people experienced what it's like to work from home and for long stretches of time, so their centre of gravity shifted for entertainment, dining out and shopping. Chains like Pret A Manger are reviewing their geographical footprint and realising they need to focus more on locations in suburbs than in city centres.
We probably won't revert to the previous working practice of 9 am-5 pm at the office when unrestricted, safe travel does return and most companies are accepting that their teams will be looking for a balance between working from home and the office. 
Positive attitudes to local businesses
The appreciation of community and local businesses is a trend that will continue. More than half of Britons say it's important for them to shop locally and they know the impact on the local economy, while 43% say supporting local shopkeepers makes them happy, according to a Visa survey. Nearly three-fifths of consumers in Britain have used more local stores and services to help support them during lockdown (Source: Deloitte).
According to YouGov, 70% of those who shopped more locally say they will continue to do so to some extent, even when lockdowns end for good.
The localism movement is a global phenomenon and is reflected nationally, not just at domestic level. A Kantar global study states that 42% of people overall now pay attention to the origin of products with consumers from Italy (81%) to China (87%) agreeing it's important to buy local.
Go omnichannel in your community
Local businesses can make use of an omnichannel approach to marketing. They can quickly create ecommerce websites to take orders – click and collect works well locally – while social media provides a presence digitally and door drops deliver reach for mass local campaigns.  The fact that door drops don't use personal data can reassure local SMEs who are unclear about the nuances of GDPR legislation.  
Local lends itself to mail
JICMAIL research shows that 85% of door drops with local content are engaged with and 75% are read. When local content is included in door drops they are 33% more likely to be discussed with someone and 100% more likely to result in someone going online for more information or visiting the company's website. I can guarantee that every local restaurant takeaway menu that comes through my letterbox is given heavy scrutiny by my own family in lockdown.
Our final prediction is that thriving businesses will build flexibility and resilience into their culture, processes and operations. The capability to adapt to changing circumstances and disruption and to be able alter media models according to fresh insights and trends will be paramount for success. 
Further reading
GroupM, Magna and Zenith: Global ad spend downturn was better than feared Dec 2020  
McKinsey Dec 2020: New Shopping Behaviours 
Aldi's 2020 Kevin The Carrot ad
Why mail cuts through using neuroscience  
Hearst Subscriptions orders up nearly 100%
Marketing Society's Brave Brand of the Year 
Two Sides: paper and sustainability 
Importance of shopping locally Visa survey