Eight marketing trends every marketer needs to know in 2023
Marketers face a challenging year ahead but they have the best chance of spotting opportunities and maximising media spend if they understand the shifting trends within the industry and how customers are responding to changing circumstances.
Strategy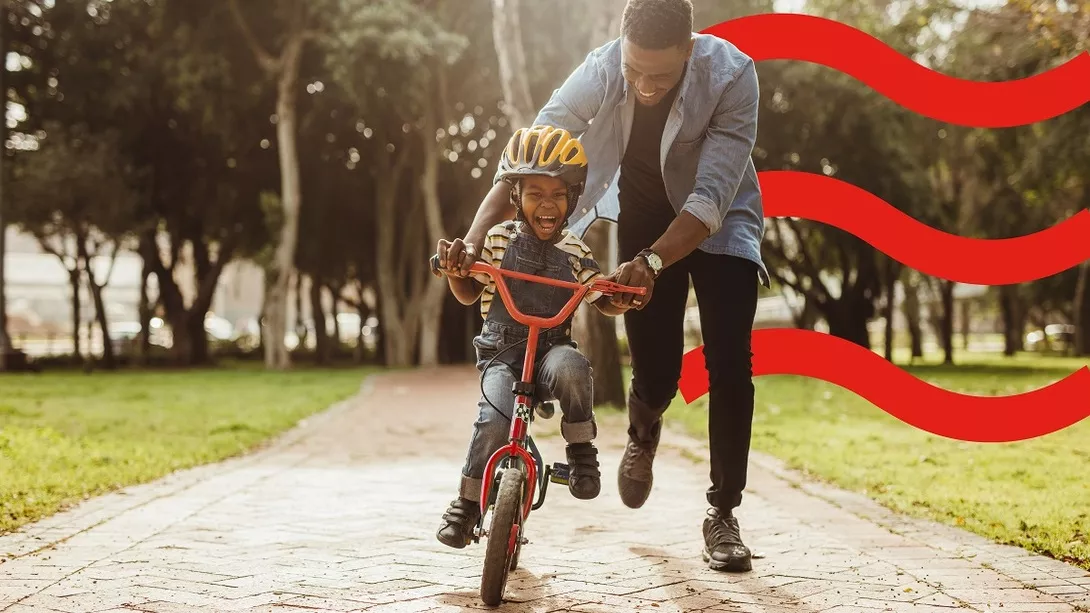 The start of the year is a time for forward planning and setting a plan for marketing activity for the next 12 months. This year planning activity is taking place against a backdrop of uncertainty and economic challenges. Marketers all face their own unique challenges but need a broad sense of the forces at play that may impact decision-making, work processes and any growth opportunities.
This blog considers some important developments and trends that influence marketing strategy in 2023. Some are established trends likely to become more important and some are only just making their presence felt.
We'll be exploring the following trends in these sections:
Firstly, it's important to contextualise the discussions around budget cuts due to macro-economic circumstances. Understandably, consumers are tightening their purses and some businesses may be trimming their spend, but there are opportunities for brands to be smarter and more effective in their marketing – and to play a more relevant role in people's lives. Budget cuts won't be universal. A World Federation of Advertiser study of 43 companies across the globe (including five of the world's Top 10 advertisers) in October showed 29% plan to increase marketing investment in 2023 and 40% say they will try to maintain their 2022 budgets.1
There are case studies showing that brands which invest in marketing during a downturn are positioned to accelerate growth when the upswing comes. Procter & Gamble actually increased marketing budgets during the COVID-19 pandemic to keep brand salience and enjoyed revenue growth of 4% in 2020.
So with this perspective let's look at the forces likely to impact marketing strategy and tactics over the year.
1. Establishing how to measure marketing effectiveness
Define what marketing effectiveness means for your brand
Demonstrating effectiveness will be challenging for marketers. They'll need to control costs and prove value of every pound spent during this period of economic uncertainty. The variety of metrics used by brands adds an extra layer of complexity - effectiveness can mean different things depending on businesses goals. Long term brand building, creating advocacy, boosting footfall or generating high quality leads are all marketing objectives that require different metrics to show success.
There's a lot of uncertainty also expected in digital marketing thanks to the introduction of more app tracking transparency by Apple together with Google's plans to end the use of third-party cookies. This means the focus on the value of first party data and a growing use of contextual advertising are likely to accelerate this year and which will influence which metrics are valuable.
Consumer attitudes towards their data and privacy shouldn't be ignored. Parliament is set to resume work on the "business friendly" Data Protection and Digital Information Bill after a hiatus. However, if consumers feel their data is being misused they will push back. Adblocking has been on the rise again over the past two years – especially on desktop. These factors have implications for measurement2.
The call for agreement on a common definition of effectiveness came to the fore in 20223. The Data and Marketing Association (DMA) found 170 different measures used in entries to its awards, which doesn't help to establish credibility in the C-suite.
The effectiveness vs efficiency conundrum
The need to control costs could result in switching spend out of perceived expensive advertising channels – and many are experiencing inflationary pressures, including Pay Per Click and TV4 – to lower-cost channels.
However, efficiency in media buys shouldn't be confused with effectiveness. Efficiency often translates to 'cheaper' but this may not deliver the reach, attention or quality of audience a brand is aiming for.
Channels are proliferating and evolving at an astonishing rate.
Social media platforms like YouTube are all trying to become transactional
TikTok has quickly become very appealing for younger audiences and is the social media ad platform showing the steepest growth in ad spend
Subscription-based streaming channels like Netflix and Disney+ are changing their business models to introduce ad-supported tiers
Brands are still exploring the concept of the metaverse to see what it might offer
The value of attention is rising in importance in such a cluttered media landscape – both for the creative and media channel used. Marketers will be scrutinising channels and their attached metrics for their attention levels. 'Traditional' channels or platforms including podcasts, cinema and mail rate highly in this respect5.
Marketers in 2023 will have more choices in platforms and channels than ever but will need to make sure the channel and how it's measured meets their objectives.
The fragmented media landscape is only likely to become more complex with streaming, augmented and virtual reality activations and new social media platforms beginning to have an impact.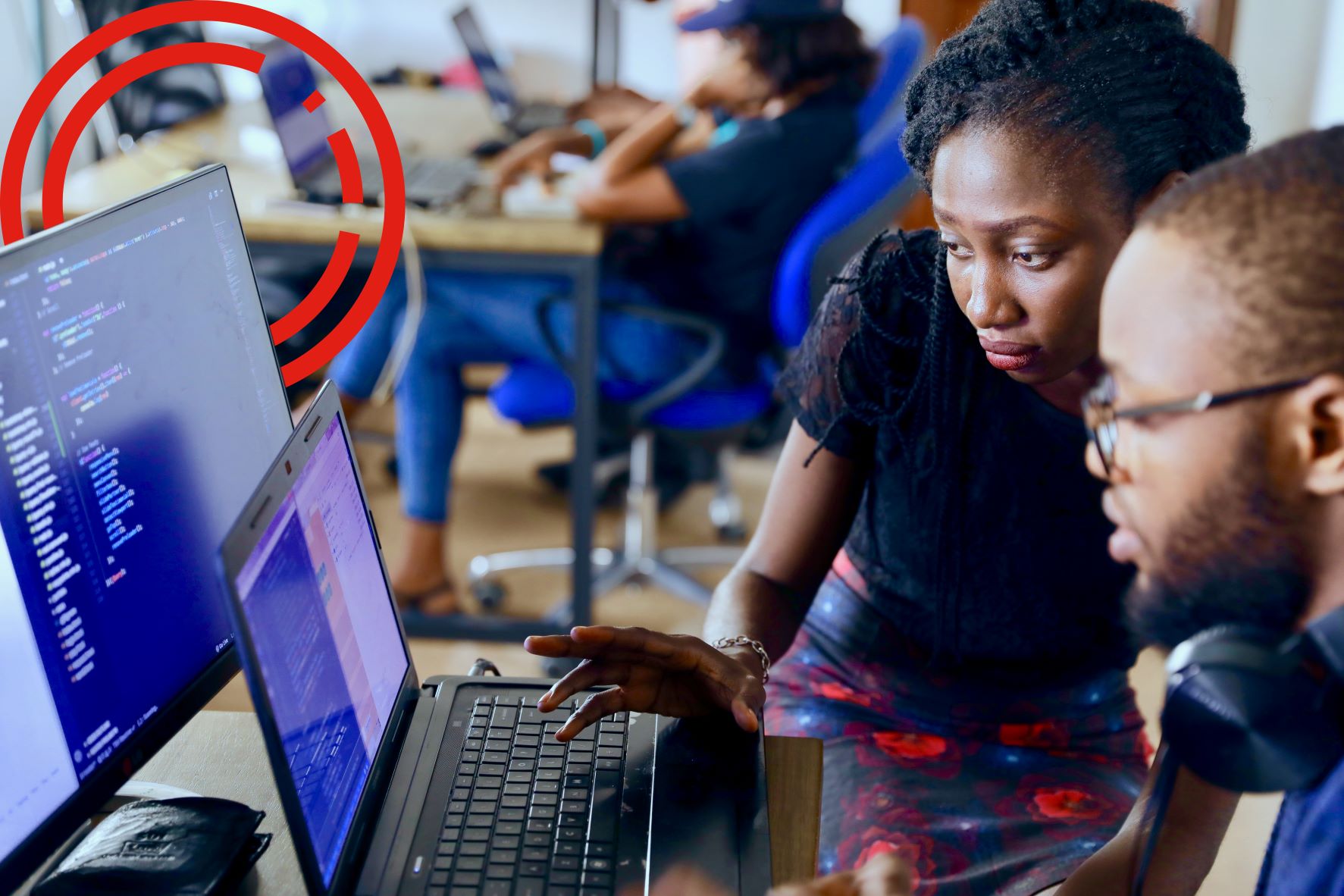 2. Together forever - uniting brand and performance marketing
With marketers under pressure to demonstrate effectiveness in 2023 they may lean towards activity that delivers short-term results. This is understandable but a more nuanced take will incorporate a longer-term view on brand health and building awareness in the customer's mind – performance marketing alone cannot build conversations or give brands a cultural resonance.
'Bothism' is going to be a trend given a lot of consideration and discussion in the coming year – particularly regarding the need to balance performance and brand marketing. It's a term often attributed to Professor Mark Ritson6 who used it to describe taking a less binary approach to some of marketing's big issues.
In terms of performance versus brand it shouldn't be 'either/or' – marketers need to use both strategies. Short term activations drive immediate returns but brand building is needed to attract new customers into the 'marketing funnel' and build a strong relationship over the medium to long term for repeat purchase and sustained growth.
"Twenty minutes with a decent data set and an open mind would demonstrate to any marketer that when you adopt a Bothist view of communications and add a dash of traditional media to the digital cake mix, the whole confection improves dramatically as a result." by Mark Ritson
Expect to see a recalibration between long and short-term marketing investment from those who have leant too far in either direction in the coming year.
3. Omnichannel marketing delivers optimum results
Marketers will be under pressure to account for every media pound spent in 2023. We have already highlighted the challenge of a fragmenting media landscape and the plethora of platforms.
Budgets won't allow coverage of every potential touchpoint in the customer journey, so marketers and their agencies need to develop an optimised media model to best reach the audiences they want to influence.
This means evaluating the unique role that each channel, from TV to email to Direct Mail, might play and understanding how they can reinforce and amplify each other, rather than reviewing them individually. The more accurate the data about potential audiences and their behaviour that feeds into planning the more robust it will be.
Comms form part of the overall Customer Experience (CX) that determines a customer's perception of and sentiment towards a brand. Customers want an experience that is joined-up, consistent and leads somewhere, not a bombardment of random messages.
And they are receptive to the combination of physical and digital channels – a YouGov survey found that 85% of millennials and 82% of Gen Z preferred a blend of digital and physical channels7.
Mail can also integrate seamlessly with digital channels as part of the customer journey – 70% of people have undertaken a relevant online interaction after receiving mail (JICMAIL 2020).
Brands will be looking to integrate media channels in as smart a way as possible to get the best return for their budget and to deliver a compelling customer experience in 2023.
4.Consumers expect choice in how brands communicate with them
There is a rebalancing of the physical and digital worlds for consumers. The lifting of pandemic restrictions has meant a return to physical shopping and entertainment and a plateauing in ecommerce's rapid growth. The return to physical is visible elsewhere too – some consumers are turning back to cash to help them budget better in the current climate8.
People want choice. They want to use products and services in the way that suits them. Some may want a seamless end to end online journey when buying insurance, for instance, and some will still want the reassurance of seeing an expert face to face.
Smart brands are integrating physical and digital to create complementary customer experiences, be it virtual changing rooms in fashion stores or live shopping services where customers can join live broadcasts hosted by a brand's experts and shop, for example Sparks Live from M&S.
Consumer feedback about Customer Mail, which refers to bills, statements, welcome packs, CRM updates and other comms that are not advertising-led, feeds into this trend.
Our 2022 survey found that 83% of consumers want to have the choice whether to receive such communications via mail or email and 50% said being forced to go paperless is not a positive choice9. Customer Mail is another tool for reinforcing a positive CX – it can help recipients understand complex instructions, is filed and retained and is a great way to convey brand messaging.
Brands need to try to cater for the consumer's desire for choice in the coming year. This means looking at problems from the customer's point of view and finding the right balance between physical and digital.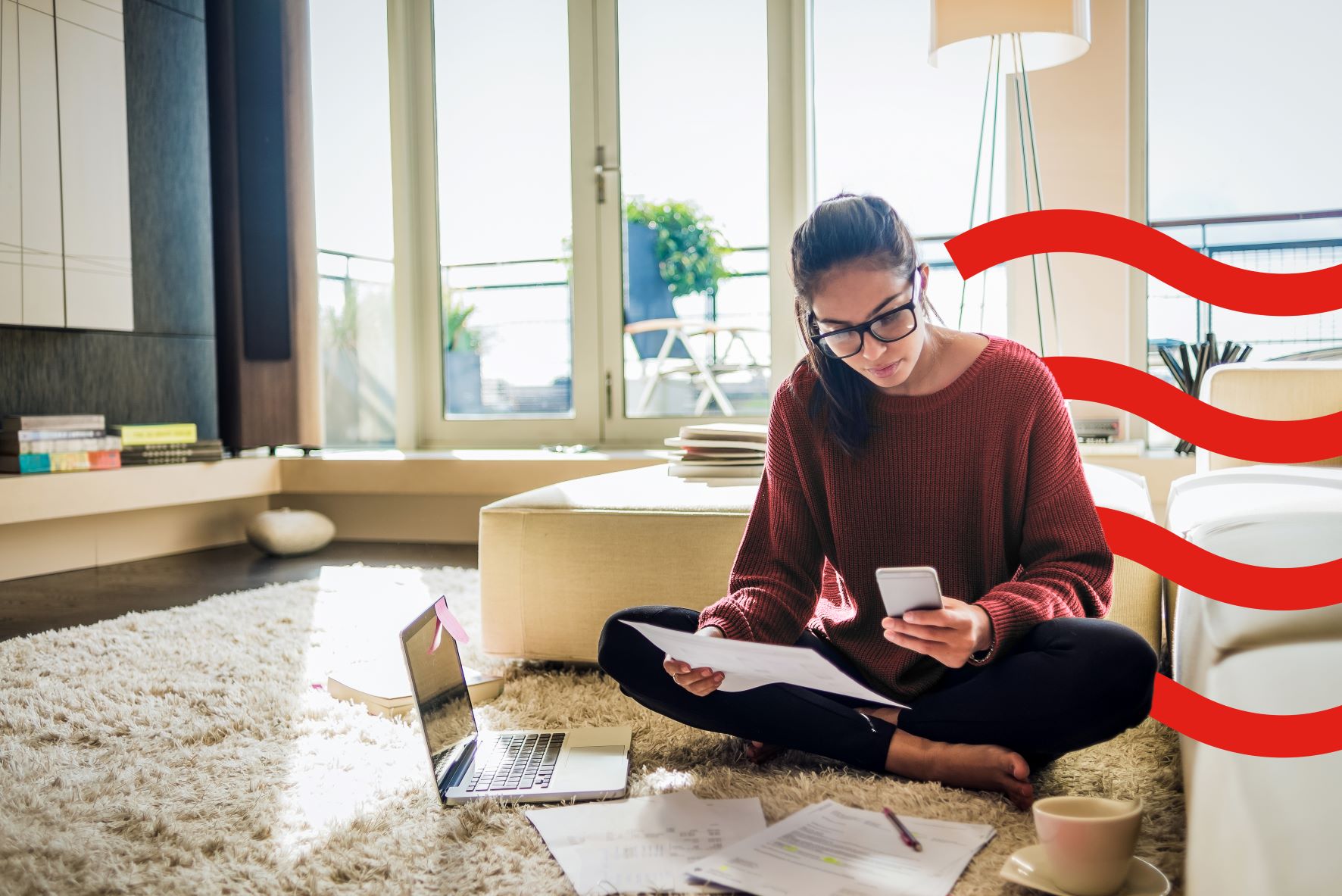 5. The consumer's search for value
Brands do need to respond to changes in customer behaviours and the new reality many are facing.
This means showing empathy, understanding and being relevant. It doesn't mean cutting prices necessarily but it does mean figuring out how to bring extra value to the customer relationship – people remember the brands that provided help during the pandemic and will doubtless do so again during this coming period.
This could be content that gives credible and useful advice on managing energy consumption or debt problems. The previously mentioned Customer Mail is a good way to get such information into people's hands in a digestible way.
It could be something like Tesco's action to rebrand its 'reduced to clear' section to make it easier to find discounted food or changing a formulation – Fairy has changed the formula of its standard washing up liquid so it works in cold water.
An IPA/Opinium poll shows the top 5 ways consumers want brands to support them through this period11.
Keep prices fair (57%)
Freeze price on value-range products or devices (36%)
Offer more money for value promotions (36%)
Reward existing customers' loyalty (30%)
Increase the number of promotions they offer (28%)
A fair value proposition will be top of mind for consumers in 2023 and brands that show empathy will be more likely to reduce customer churn and build loyalty.
6. Sustainability and the ad industry
The media attention given to COP27 this year has only increased consumer awareness of sustainability issues. 'Greenwashing' activity in ads and other comms is now frequently called out by both lobby groups and consumers. And if found in advertising greenwashing faces stiffer scrutiny from industry watchdog the Advertising Standards Authority (ASA) – the body recently banned HSBC ads for misleading comms12.
Consumer sentiment towards brand purpose
Besides the overwhelming need to avert climate disaster the issue is important because studies show that consumers want to buy from brands 'doing the right thing' around sustainability and other brand purpose-related issues like diversity and inclusion.
However, it's important to acknowledge purchasers are having to make tough decisions – a very recent study found only 16% put sustainability in their top three considerations for purchase in the beauty, apparel and food categories13.
'Durability' of product came out higher in this particular survey and it's a quality that does embrace both sustainability and value in the following ways:
Longer lasting products save money as they need don't need replacement as often.
This means less waste in packaging.
Durable products are more likely to be recycled, repaired or reused.
Ad industry progress with Ad Net Zero
The ad industry isn't immune from criticism. Creative and media production processes are now under scrutiny along every step of the comms supply chain. This includes digital - for instance every email generates 4 grams of carbon and sending 65 emails equates to driving a mile in a car in terms of energy16.
The industry is addressing the need to reduce emissions across the supply chain via initiatives like Ad Net Zero. Several agency holding groups have developed carbon consumption calculators for use by themselves and clients and some are offering clients net zero media buying15.
Mail is contributing to more sustainable practices. There is a high recycling for paper at 72% for Europe and there are a range of biodegradable inks, adhesives and finishes that can be used in mail pieces. We've produced a guide to help brands plan and execute mail campaigns more sustainably.
In the coming year brands that can combine value with minimum environmental impact of their product or service will find a warmer reception than ones that focus on sustainability alone17.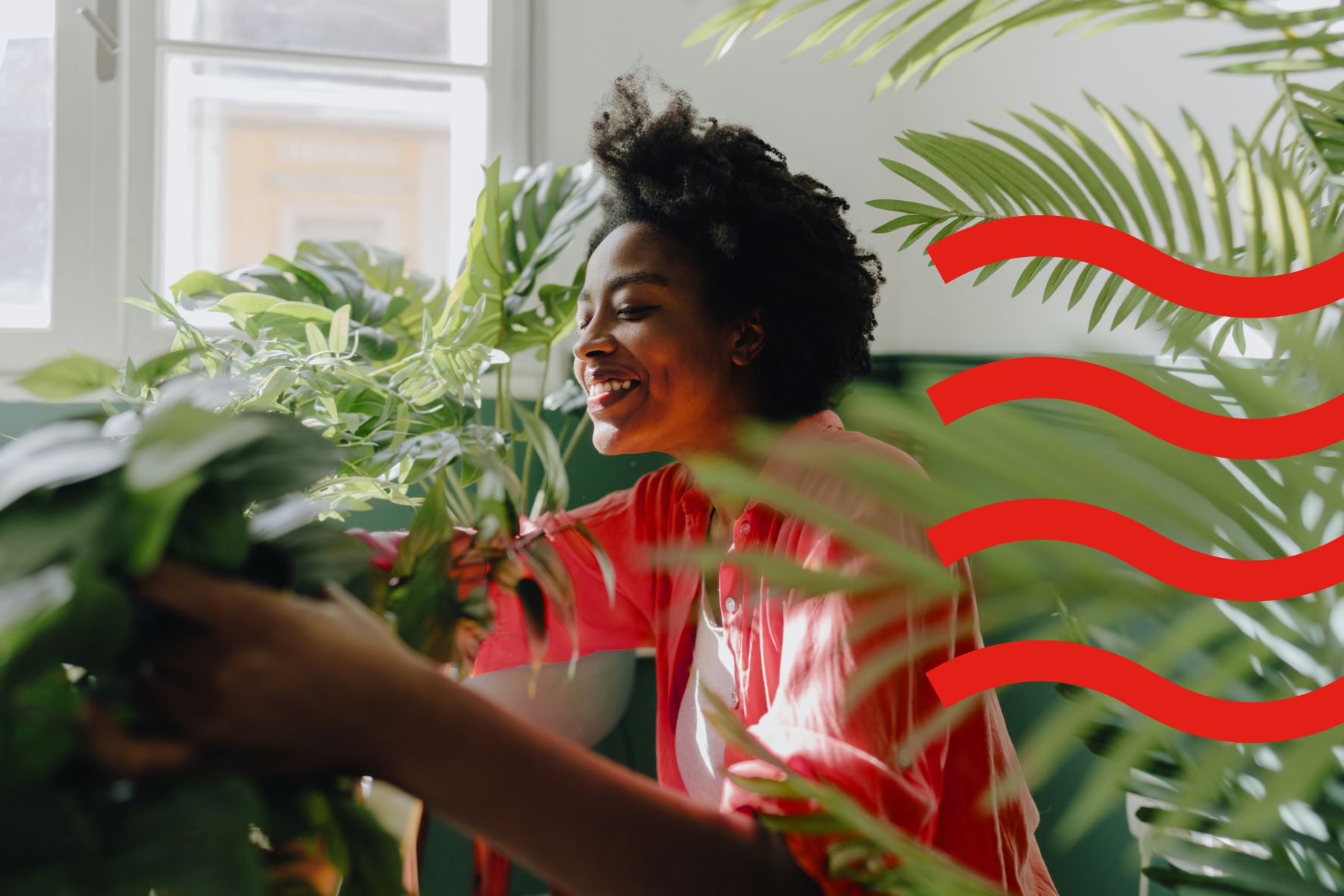 7. Trust leads the way
In such a turbulent time where important news arrives at speed consumers are looking for sources that they feel they can trust. The social media platforms offer fast communication at scale but they are not seen as a trusted media. And brands are becoming wary of advertising on platforms that might offer misinformation or promote 'hate speech' - Twitter's current chaos around applying its moderation policies is a case in point.
There are nuances. Young people get most of their news from social media and Instagram, Tik Tok and YouTube are the most popular news sources in the UK for 12-15-year-olds , says Ofcom – but social media is still the least trusted source amongst young people18. The regulator says that "family, radio and TV" are regarded as the most truthful news sources.
Worries about the dangers of social media and content moderation for young people came to a head in 2022 with the sad case of teenager Molly Russell. This put renewed focus on the Online Safety Bill and its effort to tackle "legal but harmful" online content. However, progress concerning the Bill has stalled and there are fears it may be ditched19.
The transparency trend – Building trust is paramount
Trust is also bound up with a growing desire from consumers for more control over how their data is collected and used – a 2022 Global Data and Marketing Alliance (GDMA) study showed more than three quarters of global consumers say that transparency around how data is collected and used is important to them.
Some tech companies have responded to this trend.
Apple now gives consumers the choice whether to allow apps to track their online activity. Google intends to phase out tracking cookies by 2024.
These changes mean publishers and businesses with permissioned first party data about their audiences are in a strong position to deliver relevant messages that will engage recipients.
Trust in legacy media such as broadcast and radio has stayed steady or even risen for some channels but trust in social media has reached its lowest levels since 2014, says one EU report20. Mail's trust factor is rising according to MarketReach research with 87% of consumers of all age groups perceiving mail as trustworthy and believable.
Building trust will be paramount for brands in the forthcoming year if they are to stay competitive against rivals and supermarket own-brands and the choice of media will play a role in building a strong relationship.
8. Authenticity and relatability
The pandemic-enforced lockdowns began a trend for more realistic, genuine representation of people and their environments. Thanks to video calls we all saw inside people's homes and the rooms they were working from. We also became used to interruptions from ringing doorbells or inquisitive children and accepted this is the world we inhabit.
Hybrid working continues and this sense of people presenting themselves more honestly has fed into such success stories as the random selfie social app BeReal, which has had 28m downloads since its launch three years ago21. Instagram and TikTok are both developing features that replicate aspects of BeReal.
Influencers have dialled down the artificiality of many of their posts and are using less filters as they focus on a more authentic, natural style. The debate about whether brands will stick with high profile celebrities or opt for more relatable faces and creators is heating up22.
Representation and inclusivity are also part of the authenticity discussion. If brand comm can't show diversity they could be called out in public - and they will reduce their appeal to important potential audience segments.
Brands need to be more aware of the demand for authenticity in imagery in 2023 and to develop and engage with new audiences they need to look at genuine representation and diversity in their marketing.
Round-Up Summary
Marketers will have to navigate some tough challenges in 2023 but the trends that can guide their decision-making are already in evidence.
The need to account for return on investment (ROI) on every marketing pound will be more pressing than ever but evaluating the effectiveness of media spend will need an agreed framework of standardised metrics.
Setting the right balance between performance and brand marketing and finding ways to combine both messages in campaigns will be a key objective. As will developing a keener understanding of how integrating channels for an optimised omnichannel media plan leads to better outcomes.
Consumers' purchasing power will be squeezed so they will be looking for value for brands and for practical help and advice. Brands that provide choice in how they can interact with their customers and can demonstrate empathy and authenticity in their messaging are more likely to win trust and loyalty.
And expectations from customers and partners for brands to act more sustainably remain – including in the formats they use to deliver their messages.
Conclusion
The best chance of success is to develop a deeper knowledge of your customer and keep monitoring their wants, wishes and concerns. Combining such insights with an adaptive approach to creative and media should underpin comms planning for the year ahead. If a brand can shape a positive customer experience that takes into account new behaviours and expectations, they will be much better positioned for growth in 2023.
Further reading
1https://www.thedrum.com/news/2022/10/12/world-s-biggest-advertisers-divided-how-spend-during-global-slowdown
2https://whatsnewinpublishing.com/desktop-adblocking-is-on-the-rise-again/
3https://www.marketingweek.com/opportunity-challenges-standardising-effectiveness/
4https://www.kantar.com/uki/inspiration/advertising-media/maximising-media-budget-roi-as-ad-cost-inflation-soars
5https://www.jicmail.org.uk/news/guest-blog-if-mail-gets-the-most-attention-why-aren-t-marketers-giving-it-more-attention/
6https://www.marketingweek.com/ritson-bothism-cure-marketers-fascination-conflict/
7https://www.marketingdive.com/news/study-gen-z-prefers-social-media-as-top-influence-channel/559487/
8https://www.itv.com/news/2022-08-08/people-are-turning-to-cash-to-budget-as-july-sees-record-number-of-withdrawals
9https://www.marketreach.co.uk/blog/using-customer-mail-to-improve-customer-experience
10https://www.retailgazette.co.uk/blog/2022/11/tesco-reduced/
11https://ipa.co.uk/news/poll-cost-of-living-crisis
12https://www.investmentmonitor.ai/esg/hsbc-ads-ban-increases-greenwashing-scrutiny-of-uk-banking-sector
13https://retailwire.com/discussion/is-durability-a-more-sustainable-selling-point-than-sustainability/
14https://www.sciencefocus.com/planet-earth/the-thought-experiment-what-is-the-carbon-footprint-of-an-email/
15https://www.campaignlive.co.uk/article/ipg-mediabrands-offer-clients-net-zero-media-buying/1805301
16https://www.marketreach.co.uk/resource/print-and-paper-myths-and-facts
17https://www.marketreach.co.uk/resource/using-mail-more-sustainably
18https://www.weforum.org/agenda/2022/08/social-media-news-uk-instagram-tiktok-youtube/
19https://inews.co.uk/news/politics/online-safety-bill-risk-being-ditched-due-to-delays-ministers-warned-1962603
20https://www.ebu.ch/publications/research/login_only/report/trust-in-media
21https://www.thedrum.com/opinion/2022/08/23/brands-bereal-and-balancing-authenticity