Why customer value is a marketer's priority
As a marketer it seems obvious to always see the importance of customer value, right? Well now customers want businesses to prove their value even more.
Inspiration, Strategy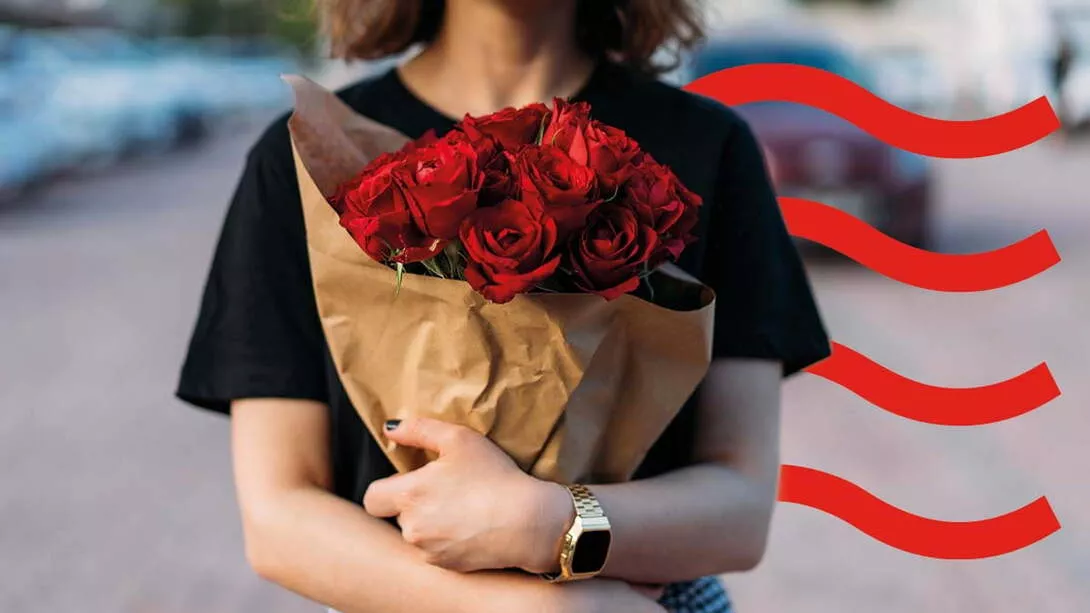 According to a recent WARC survey, 40% of marketers say consumer demand for greater value has had the biggest impact on their 2021 marketing strategy. 
Putting the customer at the heart of the business makes perfect sense. But the pandemic derailed these efforts for many. Many businesses prioritised survival as operations came under huge pressure. Marketing budgets were cut and innovations put on hold to focus on adapting, recovering and restructuring.
A lot of companies are now rebuilding revenues. They are also waking up to the fact that the value they deliver to customers will be important and their relationship can't be one-way. 
Why? Because understanding what your customer values, means a stronger chance of you delivering on their expectations. Doing this will drive frequency of purchase and loyalty. It makes sense for a brand to reappraise its goods and services under the lens of customer value and identify what will attract and keep customers.
Here are 9 things to consider when building value into your marketing plans.
1. What is customer value?
So what exactly is customer value? Understanding what customers value and communicating your brand proposition to them in the right way can be a challenge. What each customer values in a product or service is different depending on the individual.
Value for some can be measurable and tangible - at its simplest 'great value for money'. For example a bigger portion of chicken nuggets at one fast food outlet than another means that it's going to be popular.
Or what the customer values might be more intangible, for example, knowing they'll get a quick response from their internet provider rather than having to wait in a queue. They value speed of response over other considerations and may pay a higher price as a result.
Now there are larger considerations coming into play, based on strong beliefs and principles. Research shows that for some consumers, it's important that materials are ethically sourced or that a business treats its employees well. Their strong values will affect how they rate a brand. 
2. Identifying what customers value
Brands need to research their target audience to find out what they value and then build this into the product offer and marketing. Understanding different audience segments will also be important. A brand's so-called 'premium customers' may put value on something different from its mainstream customers. 
We can see this in the different loyalty credit card reward schemes. They are tailored for different lifestyles. For example, a lower tier cardmember may find cashback more useful, while a higher tier (higher spending) cardmember may receive free travel insurance or airport lounge access. 
Or look how supermarkets develop both own-brand budget ranges and premium ranges. The bigger the target audience the more opportunity a brand has to segment and tailor offerings.
3. The current consumer landscape
What customers value may well have changed post-pandemic for some sectors, and you'll need to understand where consumer behaviours and expectations have changed dramatically. Many businesses had to accelerate their digital transformation so they could offer an end-to-end customer journey online. For example some car manufacturers have been following Tesla's lead and now look to sell directly online.
The Ernst & Young Future Consumer Index has conducted waves of global consumer research since the start of the pandemic. It has identified some broad cohorts worth considering when looking at how to build customer value. The segments are those that value:
Affordability (30%)
Health First (26%)
Planet First (17%)
Society First (16%)
Fresh Experience First (11%). 
These are good starting points for categorising customer value. Hilton recently used the Health First approach with its Hilton CleanStay programme in partnership with Reckitt. An essential focus in these times.
4. The pricing challenge
Affordability as a consideration for value is still important as EY's research shows. In a depressed economy where disposable incomes are squeezed, consumers may look for low prices. Brands need to consider whether discounting is a suitable tactic – many UK supermarkets go through cycles of such price-cutting to gain market share. Price promotions are generally unsustainable. The consensus is that a better strategy is to maintain price and look to build the perception you offer better value than your competitors. 
If you can build attractive pricing into a bigger value framework then this will be a strong card to play.
5. Brand building and value
Many consumers have tried out new brands during the lockdowns.  This was either through necessity or because they wanted a fresh experience and loyalty has been tested. McKinsey says 75% of US shoppers have changed their brand preference during the pandemic period.
To win back lost customers or to keep new ones, some investment in brand building is necessary. Brand advertising is vital for reinforcing the perception of value, influencing what prices can be set, bolstering differentiation and driving recall. 
Keeping a brand top of mind, even at the sub-conscious level, means it's likely to be considered by customers early on in their buying journey.
Brand marketing investment won't necessarily produce immediate returns, but brand building as part of a balanced mix of activity will deliver ROI over a longer cycle. An influential study from Millward Brown shows strong brands on average enjoy triple the sales volume of weaker brands and they can charge a 13% price premium.
6. Recalibrating the media mix
Marketing Professor, Mark Ritson wrote in Royal Mail MarketReach's e-book Physically Irresistible:
"The hardest argument is trying to claim that any specific medium or channel is superior to all or any of the others on offer. 

The easiest argument in marketing is therefore asking clients to consider different channels in their mix as they plot their tactical campaign. Note that this is consideration not investment. Who knows if each channel is worthy of some of the budget? But if you don't consider a channel you are not doing your job. On that basis and the fact that diversity is the way to win – you should always be able to convince any marketer to consider anything." - Mark Ritson, Marketing Professor
Some brands are now recalibrating the balance of their spend between performance marketing and brand building. Airbnb has stated after cutting performance marketing budgets during the pandemic that it is rebalancing. Brian Chesky, co-founder and CEO said:
"We think of brand marketing as education and an investment."
Les Binet, author of many brand building studies along with colleague Peter Field, says:
"What they [brands] actually should be doing is making digital activation work efficiently by supporting it with broad-reach, emotional brand building."
7. The right way to communicate value
How you communicate customer value matters. Marketers have the choice of a huge range of platforms and channels to communicate and choosing the right media mix and creative is hugely important. Some knowledge of more sub-conscious consumer behaviour is also important.
WARC points out in its guide to Communicating Value that the suggestion of scarcity, maybe by a limited time offer, gives a product a perceived value. 
Certain mediums are better than others for evoking specific emotions and associated value. Perfume brands, such as Dior, want to convey indulgence and premium luxury. Glossy magazines and, long-form video with high production value will drive that perception.
Mail too can make a brand feel premium. Thanks to a wide range of texture and weight in the materials available– it can appeal to the senses through its tangibility and even tap into the sense of smell. The physicality of mail creates one-to-one connections with a brand and its customers.  Your brand messages are put directly into customers' hands - a powerful way to engage them.
8. Creating brand trust
Trust is an important part of brand building – if a consumer trusts a brand to deliver on its promise then they will value it more and give it preference. Certain media channels can strengthen this relationship between brand and consumer, as they are more trusted.
Recent YouGov research of 18,000 consumers across 18 countries shows traditional media channels are still most trusted by consumers. Print, out-of-home and cinema were trusted by between 38 – 43% of people while new channels were trusted by less than 30% of people – with social media at just 10%.
Research from MarketReach also showed that 87% of people consider mail to be  believable vs 48% for email. A recent TouchPoints survey also showed that mail had the biggest trust uplift of 12% during the UK lockdowns.
Mail is a channel that is personal and is proven to make people feel valued. During the pandemic, consumers have had a newly found enthusiasm and trust for mail. 
The future of the workplace will probably be much more flexible, with many people working from home. Mail can reach these audiences and can cut-through
96% of mail was engaged with during lockdown
It also elicts positivity and trust: 44% said they looked forward to receiving mail during lockdown and 40% said lockdown reaffirmed the importance of mail for them.
Overall, mail's ability to create trust and help communicate customer value gives it a strong role in your brand building strategy.
9. Revisit customer value constantly
Brands that deliver on things that customers value will gain competitive advantage.
Regularly monitoring what value means to customers will be important. Desires and expectations can change and society is going through rapid and regular economic and cultural shifts. Asking customers for feedback, engaging audiences with surveys and taking time to listen to conversations on social media are all useful ways to inform your strategies. 

To learn more about how mail can enrich customer relationships in uncertain times, and why it matters more than ever, download our free guide. 
Further Reading
• The WARC guide to Communicating Value
• The Grocer – Sainsbury's wades into price war with round of 300 price cuts
• EY Future Consumer Index; As consumers keep adapting, how will your business keep changing with them?
• McKinsey & Company: Consumer sentiment and behaviour continue to reflect the uncertainty of the COVID-19 crisis
• Airbnb slashes spend in permanent shift from performance marketing to brand
• Les Binet highlights importance of brand building
• Only one in 10 Brits trusts social media advertising, YouGov survey finds
• Royal Mail MarketReach, The Value of Mail in Uncertain Times, 2017. 48% said email was believable compared to 87% for mail.
• Mail Matters More Than Ever: The importance of physical mail in a Covid-disrupted world. 
• TouchPoints, 2021