Look, but don't touch
"Look, but don't touch", was what our mums used to tell us.
Inspiration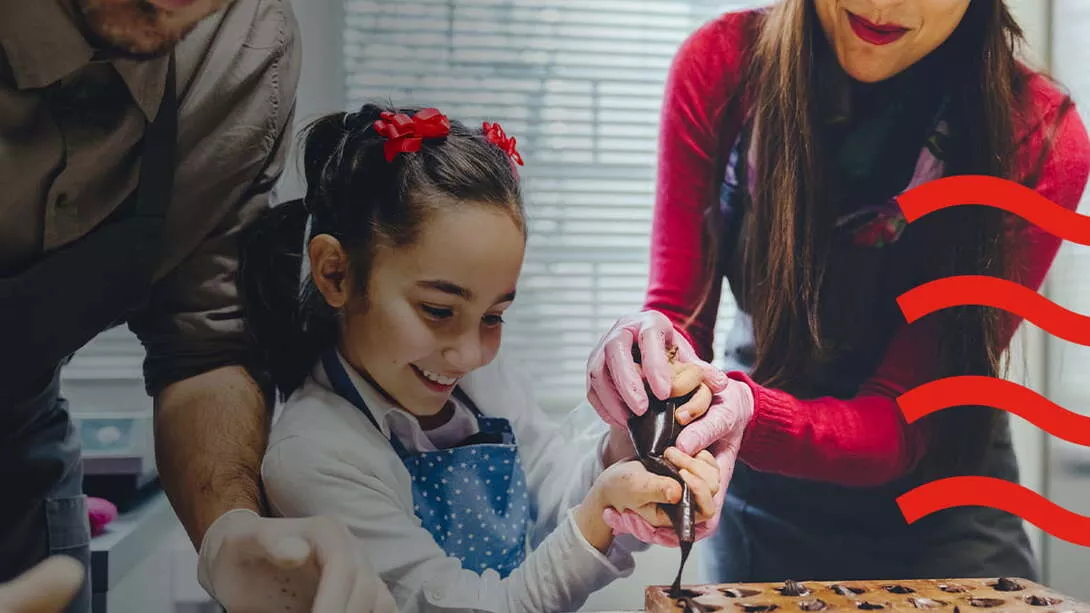 And it seems like technology has jumped on that bandwagon too. Allowing us to view almost anything in the world, without any of the joy of actually touching it. Don't get me wrong, I love digital. It has opened up a whole world of ever-changing creative possibilities, allowing more brands to reach more people. But has this 'on screen' world meant that we've lost some of that deeper connection. And made things, dare I say it, a bit forgettable? Which, for a creative in advertising, is an el problemo.
For instance, looking at a beach on Google is never going to be as powerful as feeling the sand between your toes while listening to the waves and smelling that salty air. Which tells us if you want to create something truly powerful, something that gets lodged in the brains of consumers, we need to look beyond the visual. And excite the rest of the senses too. We have five after all, six if you're Mystic Meg.
This is one of the reasons why engagement with Direct Mail is at its highest level in recent history. Not only can it be a beautiful bit of printed design, but it can also be something you hear, touch, smell, even lick if you like. And this doesn't mean that it's the sworn enemy of digital, quite the opposite actually. Injecting tech into your DM can take it to the next level. And linking up your online experience with a touchy- feely, smelly-heary offline one can take engagement off the Richter scale.
And that for me is where the exciting creative opportunity lies. An epic combo of physical and digital that frees you up to tell a fuller, more personalised, story that cannot only be a treat for the eyes, but the ears, nose, tongue and skin too.
The digital touch
A brilliant example of direct mail working seamlessly with digital is Audi's customer acquisition mailing. Audi knew it was going to be difficult to get high flying potential customers into its showrooms. So instead, they went to them. They sent their top prospects a black cube with a button on it. Once pushed it started a 90-minute timer and sent the nearest Audi dealership GPS coordinates. As if by magic less than 90 minutes later a new Audi was delivered to them for a 24hour test drive.
Westpac bank wanted to help the areas affected by the Australian bushfires. So sent out clever postcards advertising the destinations to tourists that doubled as debit cards, preloaded with $150. The debit cards contained GPS fencing technology that meant they could only be used within the areas affected by the bushfires.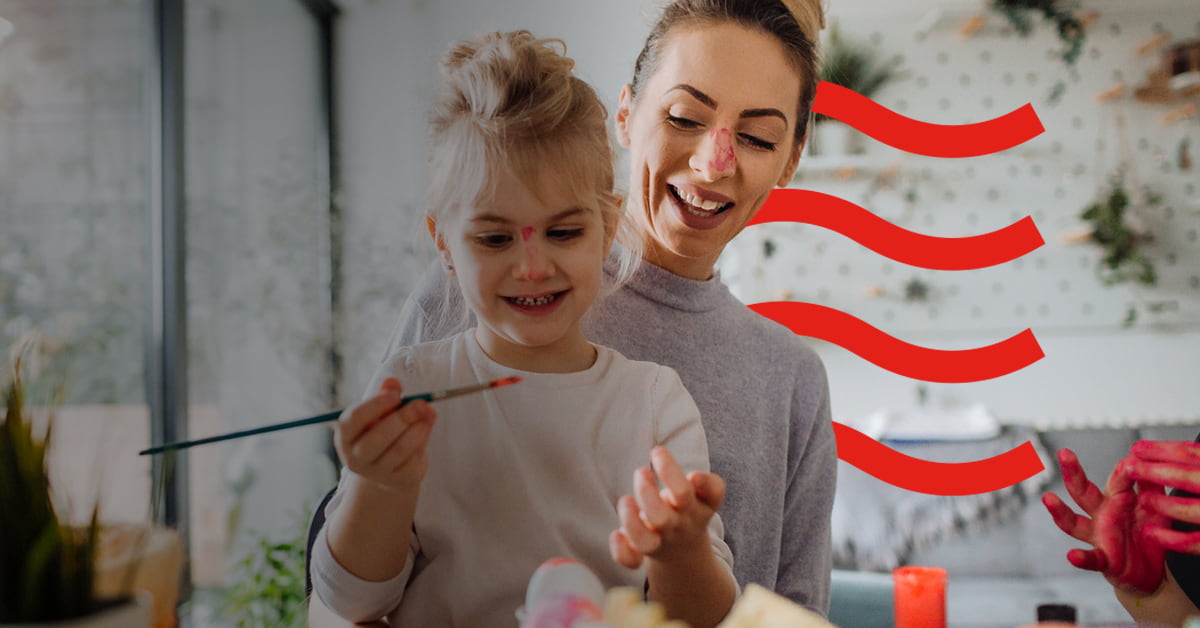 A creative playground
As well as a great opportunity though, direct mail is also just fun to do. It's one of the few mediums where it lets you off the leash. So many channels insist on 30 seconds this or 48 sheet that. And direct mail with its millions of formats is almost like "do whatever you want" which makes you feel like you can be a bit naughty. Like it's almost encouraging you to break the rules. Which can really help you to stand out. To illustrate this you need to look no further than the dreaded agency Christmas card brief. The worst brief of the year. It's all been done a thousand million zillion times before. And it's almost impossible to stand out. So instead of sending out an email with a headline stolen from the 40s these guys decided to send some DM. After all a real Christmas card does tend to be something physical.
Cheetham Bell, a Manchester based agency, sent out a commemorative plate for their 2020 Christmas card. Adorned with all the rubbish that went on in 2020 recipients were encouraged to smash it. Relieving them of frustration of that horrible year.
On a similar train of thought, Truform Media Group wanted you to 'Wash your hands of 2020.' By creating something that most printers said was 'impossible.' They made dissolving sheets of soap each with something we hated about 2020 printed on them. Things like 'marathon zoom meetings' and 'toilet roll hoarders' could all be washed down the drain while keeping your hands clean.
Not only did this help them stand out (and pick them up some cheeky awards) but it also made the people who received it feel special. And making people feel special is something that DM does really well - 70% of people say that mail makes them feel more valued than email. It creates a one to one connection and feels personal. Which is probably why at Christmas you send your Nan a physical card. And not a gif.
So why aren't we seeing more Grand Prix for DM?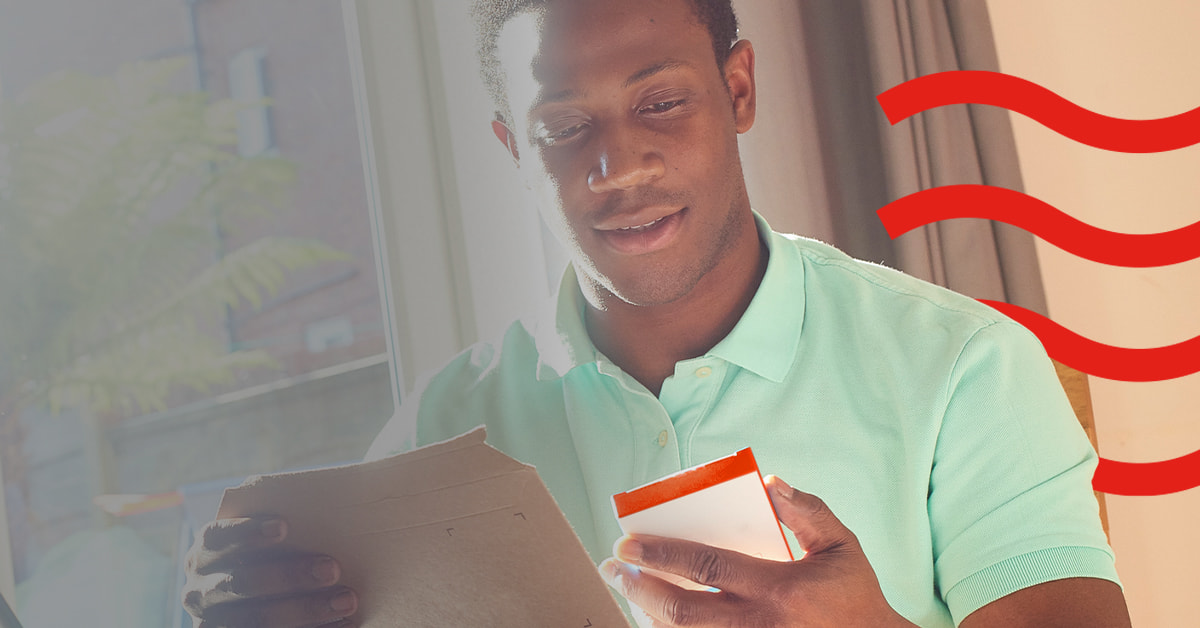 Simply put it's because direct mail has slipped off the radar. And become the support act to digital's main stage. Agencies and clients have forgotten just how powerful it is.
At the moment engagement with direct mail is at a whopping 95%!
And 87% of people say they trust it too.
So maybe it's time we once again, put our heads in the real world. And give the people what they want. Beautiful creative that not only looks great but feels great too.
So sorry Mum I'm going to have to disobey you... again. Touch is important. It allows us to be creative in so many different ways and together with some smart tech, it can create a multi-sensory experience that turns bland into brand. As Olivia used to say, it's time to 'get physical, physical' with some wonderful Direct Mail.
If your curious about the striking impact of direct mail take a look at our e-book Physically Irresistible. It's creativity at its best!
Sources
70% of people value mail – Royal Mail Marketreach, The Value of Mail In Uncertain Times , 2017
95% direct engagement rate - JICMAIL, 2021
87% say mail is believable – Royal Mail Marketreach, The Value of Mail In Uncertain Times, 2017