Subway
Subway's cutting edge mailing produced tasty results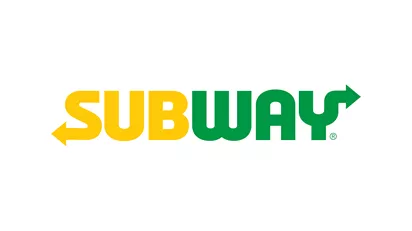 Background
Fast-food chain Subway had hit a problem; during the pandemic there had been a switch from in-store collection to third party delivery, thus eroding margin. Encouraging people back into store was essential.
Previous campaigns – while successful - had used national door drops in a generic, blanket approach. As each store is a franchise, this approach didn't have the flexibility to promote the individual store or provide feedback at store level.
Subway set out to create a localised campaign that increased footfall, drove voucher redemptions, and rewarded app downloads.
Solution
Working with their marketing agency Precision Marketing Group, Subway took their Little Book of Savings (a physical voucher booklet that is usually distributed via door drop) and transformed it into a smart, localised mailing that was interactive and trackable.
The Partially Addressed mailing was sent to people living within 10 minutes walking distance of each store and included content tailored to the local franchisee operated outlet. Using Precision's bespoke software, Precision Connects™, each franchise could include their name and a personal message on the mailing. They were also able to choose the level of discount they wanted to offer from a drop-down menu in the mailing set up. It was a national campaign delivered at a local level.
Key to the success of the mailing was the addition of a QR code that when scanned rewarded the hungry homeowner with a Free Side when they downloaded the app. It not only drove important app downloads, but also enabled the mailing to be trackable - both at the initial scan and when the voucher was redeemed in store. This cutting-edge approach gave every franchisee granular, real time tracking data, giving insight into which household had redeemed the voucher right down to the time of day it had been redeemed. All from one scan.
Results
Subway's cutting-edge mailing smashed expectations. Voucher driven sales tripled and the average weekly UK sign-up to Subway's app shot up by nearly 200% (compared with digital marketing alone). This initial trial expanded into a fully-fledged national roll-out in 2022, with campaigns that incorporated all 1946 UK Subway stores.
In a mailing delivered on the first working day in January, the brand took advantage of the 'New Year New Me' mindset with a clever headline TURN JANUARY BLUES INTO JANUARY OOOOHS and focused their offers on fresh, healthy vegan meals. Throughout, Subway's tongue-in-cheek tone of voice brought a little fun at a dreary time of year. Prominent too was the address of the local store to drive footfall. The January mailer achieved a 5.4% voucher redemption rate and 36% of those who scanned the QR code signed up for the app.
The plan is to repeat the mailing twice a year, reaching 6.5 million letterboxes each time. Looking to the future, Subway aims to create a 'menu mailer' from which customers can order their food directly in advance of collection.
"The combination of online data capture and mail – making mail trackable in mass quantities- is very exciting. Through this campaign and through the combination of data and technology we have proven that mail – more importantly connected mail – has a place alongside digital marketing and should be considered as an essential and cost-effective way to win new customers." - Gary Howard, Chief Digital Officer
About Trailblazing Mail
Campaign Magazine and Marketreach have joined up to showcase the most creative, innovative or effective use of mail marketing, a medium that's providing fresh disruption in an age of screen overload.
The series, "Trailblazing Mail", shines a light on one campaign every two months, featuring it on campaignlive.co.uk. It celebrates the work and the people behind it, plus looks into why the campaign was right for mail and how the idea got from pitch to post.
To get involved and have a chance to be a Trailblazing Mail winner enter here.