PrettyLittleThing
An anniversary card rekindled the relationship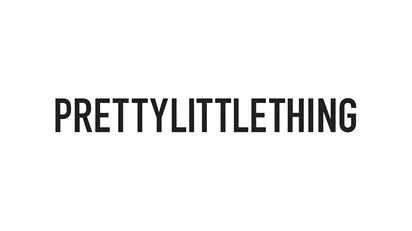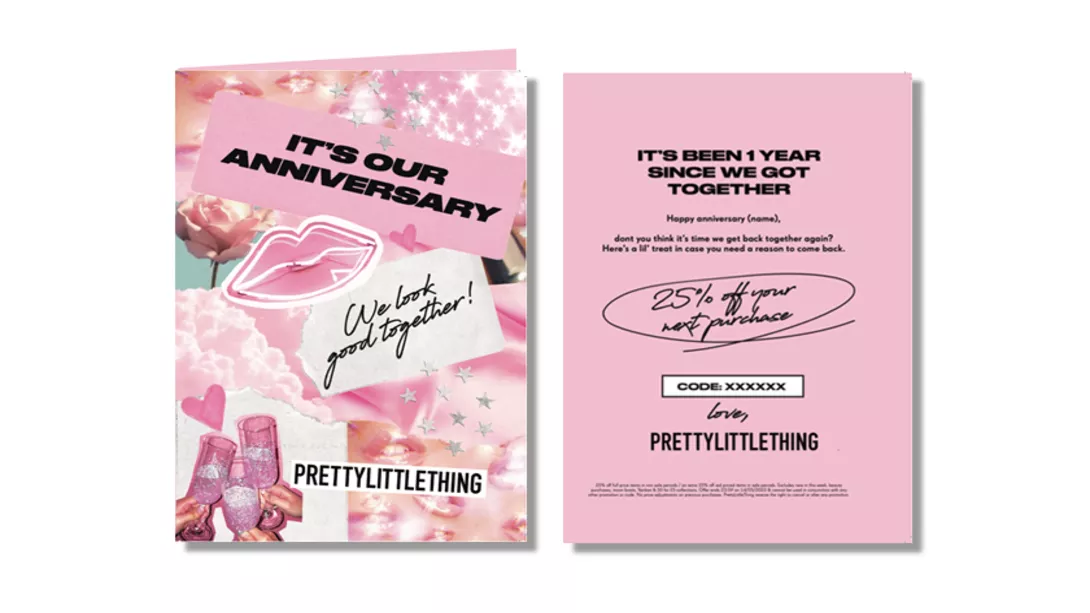 Background
Online fashion brand PrettyLittleThing has grown exponentially since its launch in 2012.  It is now a leading player in the ecommerce sector, playing a powerful role in inspiring women and promoting body confidence. Digital has been at the heart of their success, with the brand being one of the first to tap into the power of social influencers.
Love for the PrettyLittleThing brand is strong amongst the core audience of 16–25-year-old females, however maintaining loyalty, and share of purse in the face of numerous competitors is key.  Analysis had identified a group of shoppers who hadn't shopped with the brand for 12 months.  Despite numerous attempts to re-engage them, this audience was ignoring offers sent via email or SMS.
Solution
PrettyLittleThing knew they had to try a different and new approach if they were going to grab the attention of this highly resistant audience and inspire them to shop again.
Taking a departure from their traditional, digital communications, PrettyLittleThing decided to test direct mail as a way to re-engage their lapsed customers.  JICMAIL tracking showed that 17–24-year-olds were 31% less likely to receive mail than other age groups, giving it greater stand out on the doormat. And, as this audience keep their mail for longer than any other age groups, it would keep the PrettyLittleThing brand in the home and front of mind.
The eye-catching mailing that landed on the PrettyLittleThing customer's doormat was difficult to ignore. Included was a bright pink card with the message 'It's our anniversary…We look good together'. Once opened, the anniversary theme continued inside with the message "It's been a year since we first got together", alongside an offer of a 25% discount in case the customer "needed a reason to come back".
Executed using PrettyLittleThing's strong branding and playful tone of voice this charming mailing was both a powerful reactivation offer and a brand building communication. 
Results
PrettyLittleThing's re-activation mailing produced a pretty big response.
The anniversary celebration mailing disrupted lapsed shoppers' inertia, driving a 9% increase in lapsers who started trading again vs the control group. Sales increased 5.92% when benchmarked against a control group.
The mailing has proved to be a powerful re-activation trigger and is now a key communication in the lapser customer journey.
"It's become much harder to identify those customers responding to email and there are customer segments it just doesn't work for, but mail is cutting through here. This test has shown that this channel can work for us – especially with those customers who are ignoring messages sent by email or SMS."
Lewis Fraser, Head of CRM, PrettyLittleThing