KitKat
KitKat grabbed attention by spoofing an everyday mailing.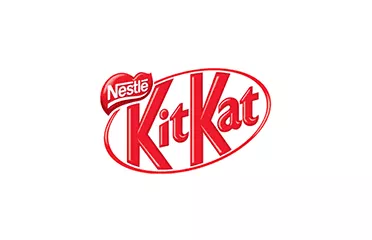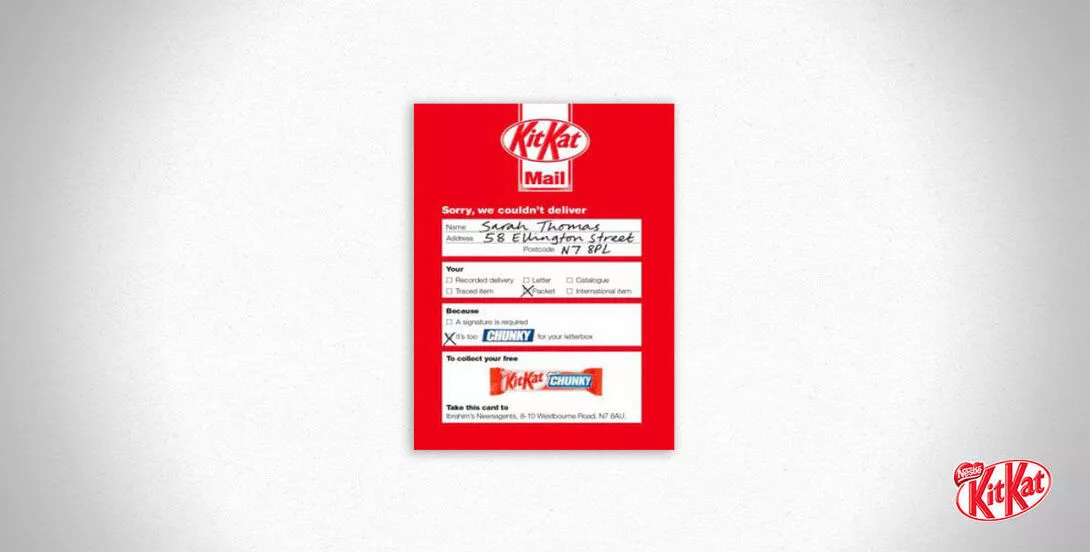 Background
When KitKat Chunky wanted to drive trial of their new product they knew they had to convince people of its difference – its true 'chunkiness'.
Solution
They mailed a postcard that copied the notification card that the postman leaves behind when he can't deliver a package – often because it was too big for you letterbox. In the spoofed version this was because a KitKat Chunky was 'too chunky for you letter box'. Recipients were directed to their local newsagent to collect their package – a free KitKat Chunky.
Results
An astonishing 87% recipients went to their local newsagents to collect their KitKat Chunky.
Source: KitKat - D&AD