Hive
Hive's 'light bulb moment' was to use mail to cut through digital noise.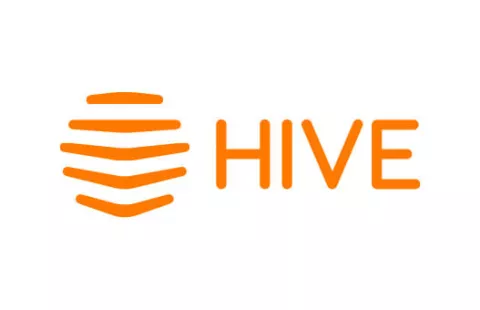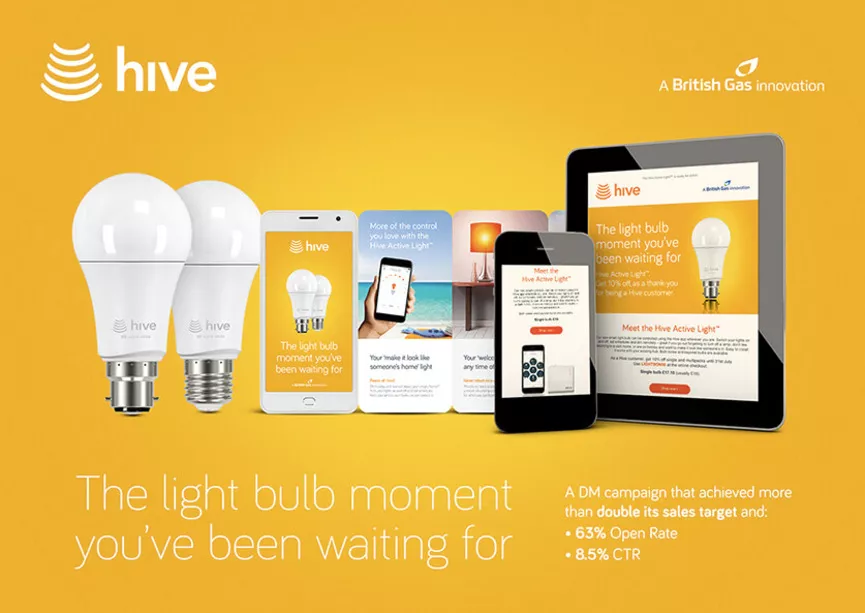 Background
Hive's digital wireless products let you control your home from your mobile, tablet or laptop, anytime, anywhere. Research told them that customers love the control that they have with Hive, and when asked what new products might interest them, a light bulb proved popular. So, Hive Active Light – a Hive Hub controlled light bulb, was created and became a critical launch for the business. However, the launch fell within a clutter of news and content about other Hive products. Hive was effectively becoming its own biggest competitor when it came to grabbing consumers' attention.
The goal
to cut through the digital noise and put their message into the hands of the people who would be most likely to purchase.
Solution
Hive's surprising strategy was to use mail. This meant taking a leap into the unknown for the brand and smart homes category. Hive is a hi-tech brand, a product from the future, so the decision to redirect spend from digital into a more traditional medium wasn't taken lightly. But the belief was that adding mail to the mix would have the power to generate the sales the business needed.
Hive started with teaser communications to create a buzz and make people aware that something big was on the way. Then, to harness the appetite and anticipation for the new Hive Active Light, a mail pack was sent to the hottest prospects on Hive's database.
With a headline on the outer 'The light bulb moment you've been waiting for', the pack demanded to be opened. Once inside, the messaging went one step further than the emails, clearly describing the benefits in a way that was personal and relevant, including user stories, giving customers that extra nudge to buy. To highlight the simplicity of the product, the design and messaging was straightforward and as clear as possible. The mailing was benchmarked against a non-mailed control cell to measure impact.
Results
The mail campaign proved to be a powerful sales accelerator with a conversion to sales rate of 14%, increasing sales by 69% vs the control. The headline of the campaign was so impactful that it became the lead message on the Hive website.