Fred Olsen Cruise Lines
Building branding and bookings sales through door dropping targeted brochures.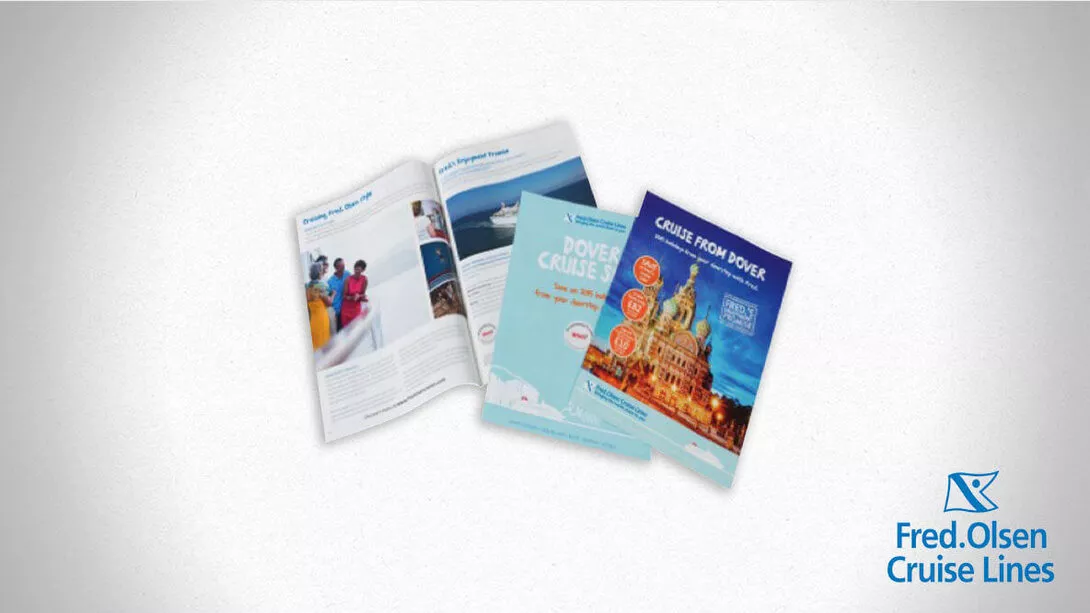 Background
Fred Olsen wanted to raise awareness of their brand and stimulate booking amongst a discerning 55+ audience during the peak bookings window.
Solution
Using propensity modelling and drive time analysis, Fred Olsen were able to identify the most receptive postcodes within a 90 minute catchment area for each of their 7 ports.
Two, full colour brochures were door dropped in three bursts to connect households with the Fred Olsen brand multiple times across the peak booking season. A prize draw offer drove customers online or to a UK call centre to book.
Results
By combining targeting expertise, standout creative and delivery at relevant timings, Fred Olsen achieved a 107% increase in bookings at a ROMI of 1.87.
Direct bookings – delivering greater revenue and profit - increased by 34% too.
Source: Fred Olsen Cruise Lines - DMA Award Entry